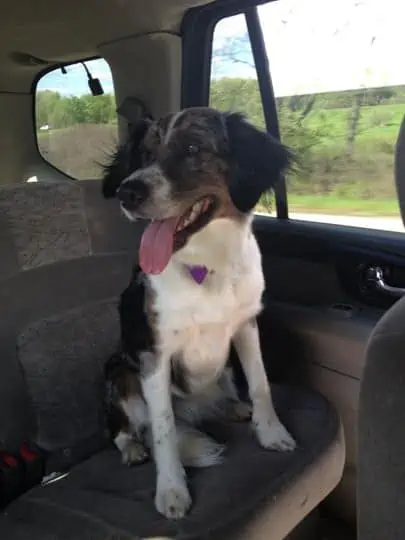 It's been a whirlwind of emotions here the last several days!
My husband came home on Thursday morning after working out of town for 2 weeks.
Needless to say, I was really happy to see him! Two weeks is a long time to be separated from your best friend in the whole world.
He didn't arrive alone.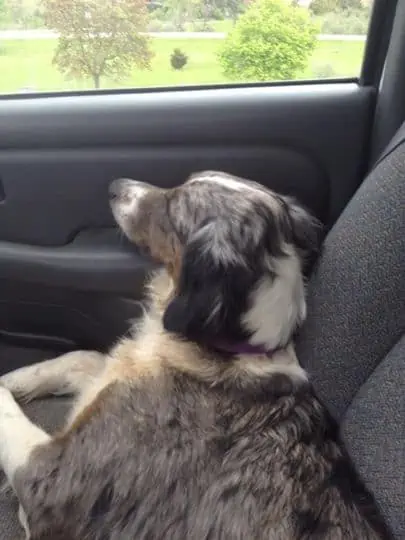 He text me this picture of the dog he rescued off a really busy highway. He thought it had been hit by a car when he pulled over to check if it was alright. The dog was rolling around on the ground, and when he got close he saw that is was rolling around on top of a dead deer carcass.
When he opened the truck door the dog stopped and jumped right inside and stayed there until they made it home.
The first thing we did was give it food and water, then a good long bath with LOTS of soap was in order.
It's almost been a week, and no one has called looking for it.
My husband went door to door, in our area, there aren't that many doors, and no one knew about this dog or whose it could be. He called the local area police departments and they have no record of this dog either, so we left our phone number in case someone comes looking and said we would be willing to take the dog in until someone claims her.
Then my son named her Molly.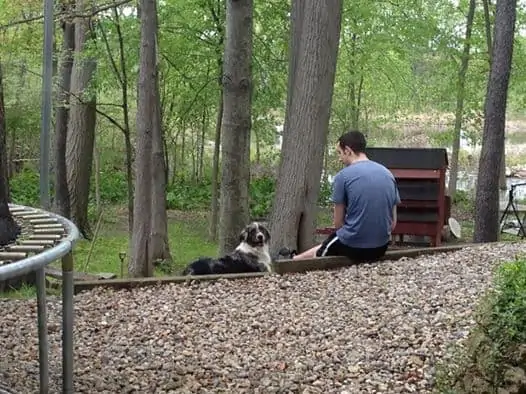 So as of today we now have 2 dogs, 2 cats, and 12 chickens.
Two days ago, one of our neighbors stopped Rich to say he wants us to get rid of our rooster.
Apparently he had heard about Michigan's Farm Act being repealed and he said that if one neighbor complains then we have to get rid of him and there is nothing we can say about it.
We called the township to see if we have recourse and it looks like we do not.
In fact, we are now faced with the reality that if we don't get rid of the rooster then we could be asked to get rid of the hens as well.
We are very sad about this because our chickens are more like pets than farm animals.
So now we are faced with what to do with him.
We are heading up to the local feed store today to see if they know anyone who might be willing to take him in. But my husband is concerned that they would just end up butchering him for dinner. He feels like if that is going to happen anyway, we should be the ones to do it.
I originally got chickens for eggs only. I NEVER intended to get roosters, let alone have to butcher them, pluck the feathers, or eat them 🙁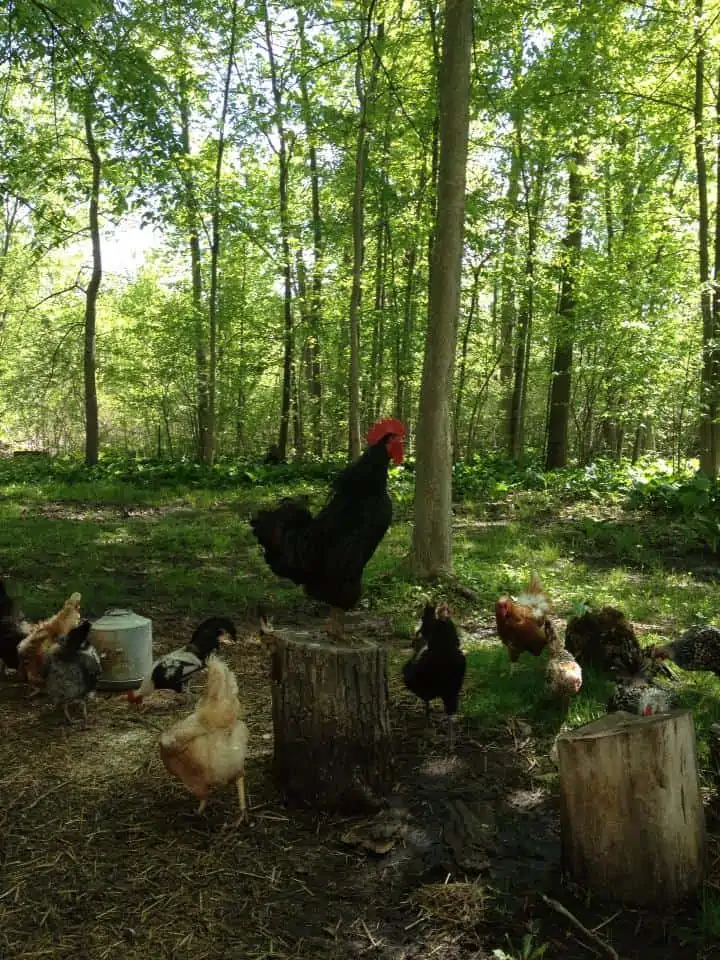 Sometimes, when it comes between slaughtering a rooster and keeping a neighborly relationship, you just gotta kill that chicken?
I posted that on Facebook right after my husband broke the news to me. It seemed so insightful at the time, now I am not sure I even believe my own words.
What do you think we should do about this rooster?