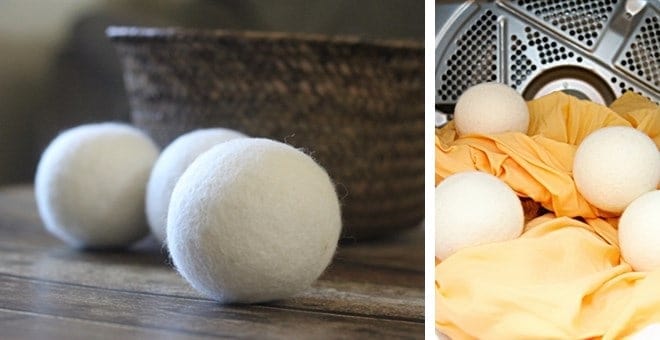 I started using these Wool Dryer Balls months ago to use in my dryer with a few drops of my favorite essential oils.
If you want to know more about How to Save Money, read more below.
And boy was I was thrilled to have a new option for making my clothes nice and soft without adding all the chemicals that would leech into our clothes, towels, sheets…
I actually stopped using fabric softener years ago and was excited to learn about this new economical option.
Benefits of Using Wool Dryer Balls
Not only do they work to get my clothes feeling fluffy and soft, but with the right essential oils, they smell great too!
Oh, and I can't forget to tell you how they have cut my drying time down almost by half!!
Saving Time AND Money….yes, please!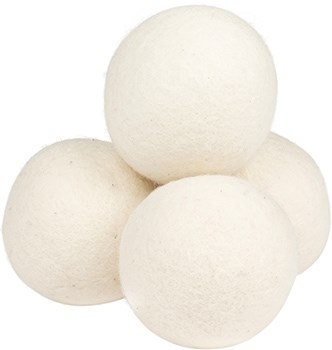 The only downside to using these is that your dog may or may not try to steal them when you aren't looking thinking that they are new balls that you picked up for them 😉
Today I saw the same ones I ordered on sale for under ten bucks!
Dryer balls work by separating laundry in the dryer so that hot air can circulate more evenly and efficiently; because it reaches all areas of the fabric, cutting down your overall drying time.
Reduce wrinkles and controls static cling.
Wool dryer balls help remove extra lint from your clothing as it dries.
A "natural" fabric softener that reduces drying time up to 40% and replaces dryer sheets.
You can also get some high-quality essential oils like these ones, to use with your dryer balls if you'd like to add a safer, natural, non-toxic "scent" to your laundry.