This St. Patrick's Day Quilled Shamrock Craft is so fun and easy to make.
Just follow the steps below in this post to make up a bunch of lucky paper clovers for St. Patrick's Day this year.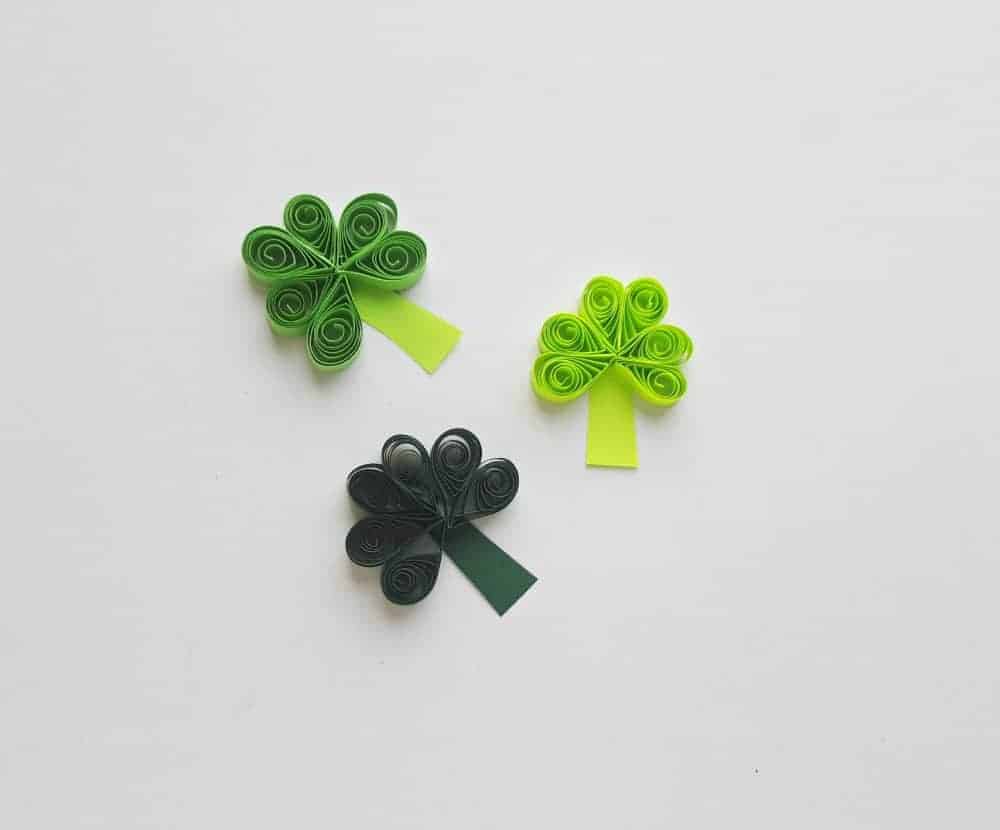 If you're looking for a fun craft activity to do with your family to celebrate St. Patrick's Day, try making up a bunch of these paper shamrocks in different colors.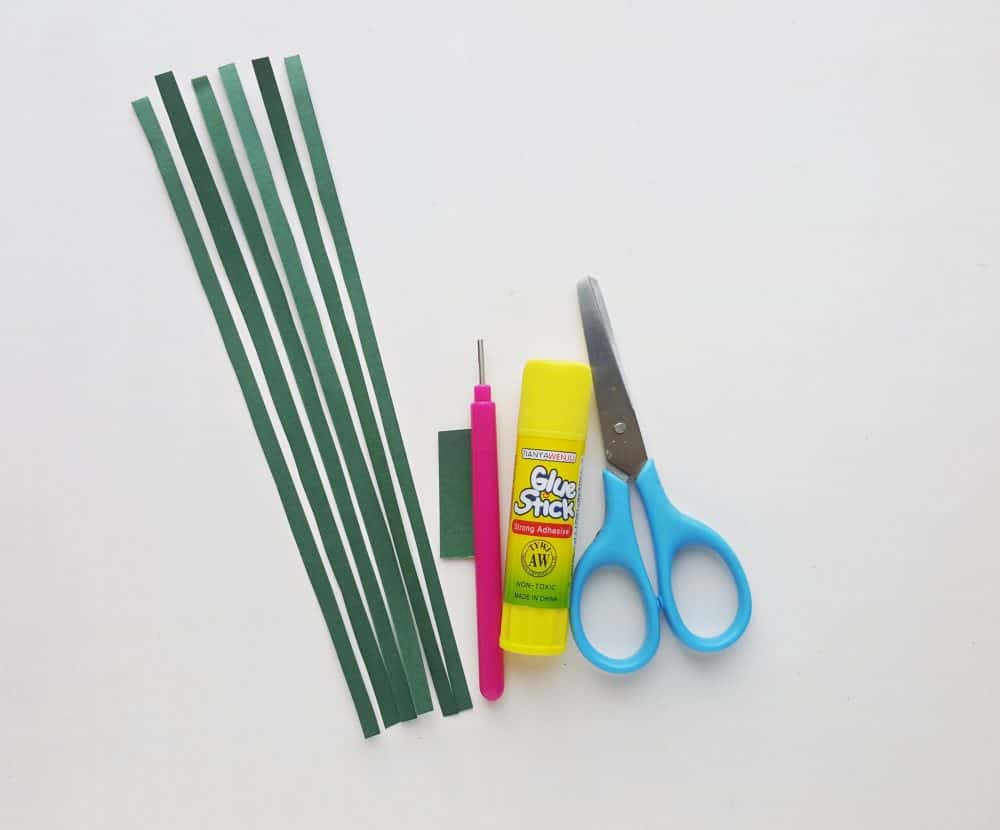 Shamrock Craft Supplies:
How to Make Paper Quilled Shamrock Craft
Paper quilling is the art of bending strips of paper into shapes and using those shapes to create art work.
I just love how fun paper quilling is and these paper quilled shamrocks are so cute and easy to make, once you get the hang of it.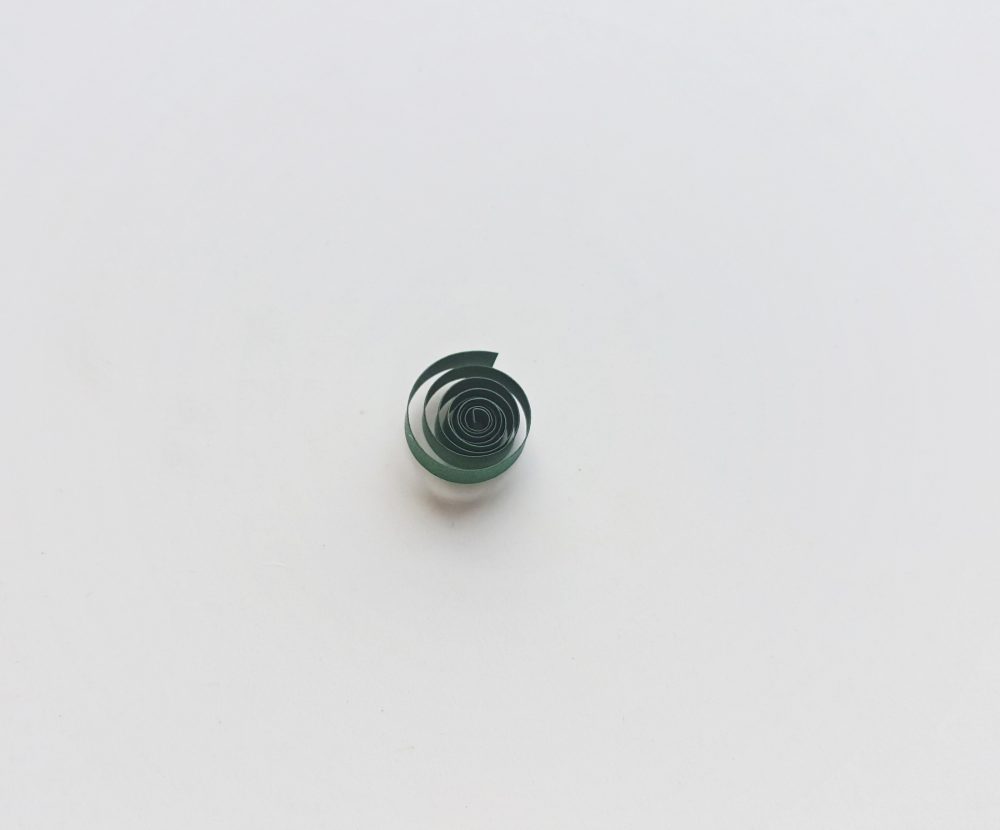 Step 1: Take a quilling strip of paper and use the slotted quilling tool to coil the entire strip.
Take out the coiled strip from the tool carefully and allow it to loosen up a little.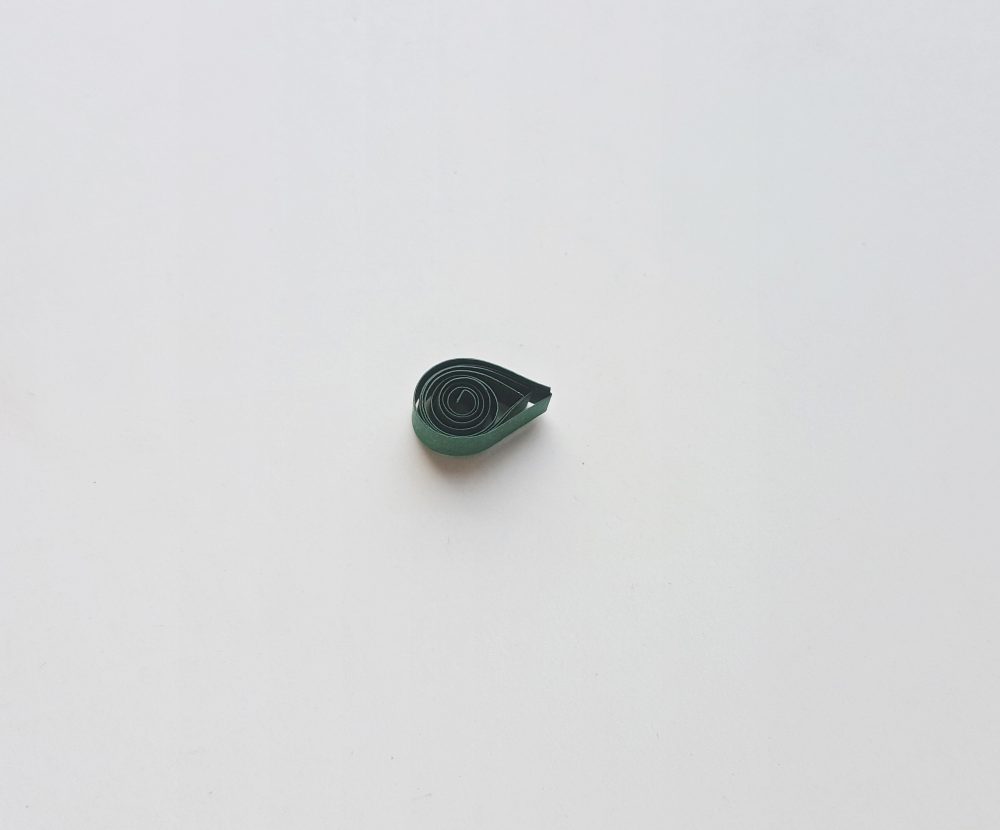 Step 2: Press any one side of the loose coil to form a teardrop shape.
Apply glue on the open end to secure the quilled shape.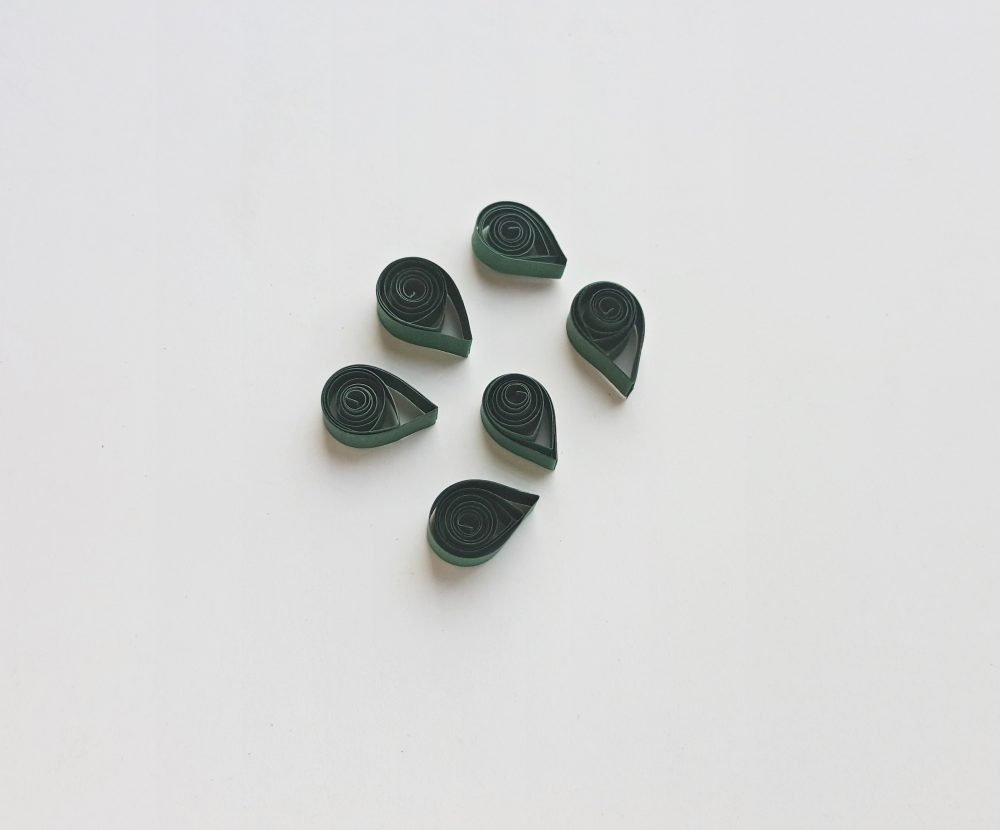 Similarly create 5 more (you will need a total of 6 quilled teardrop shapes) quilled teardrop shapes.
Step 3: Take 2 teardrop shapes and stick them side by side to form a heart shape.
With the 6 teardrop shapes, you can make 3 quilled heart shapes.
Step 4: Also, cut out a stem pattern for the shamrock, from a quilling strip.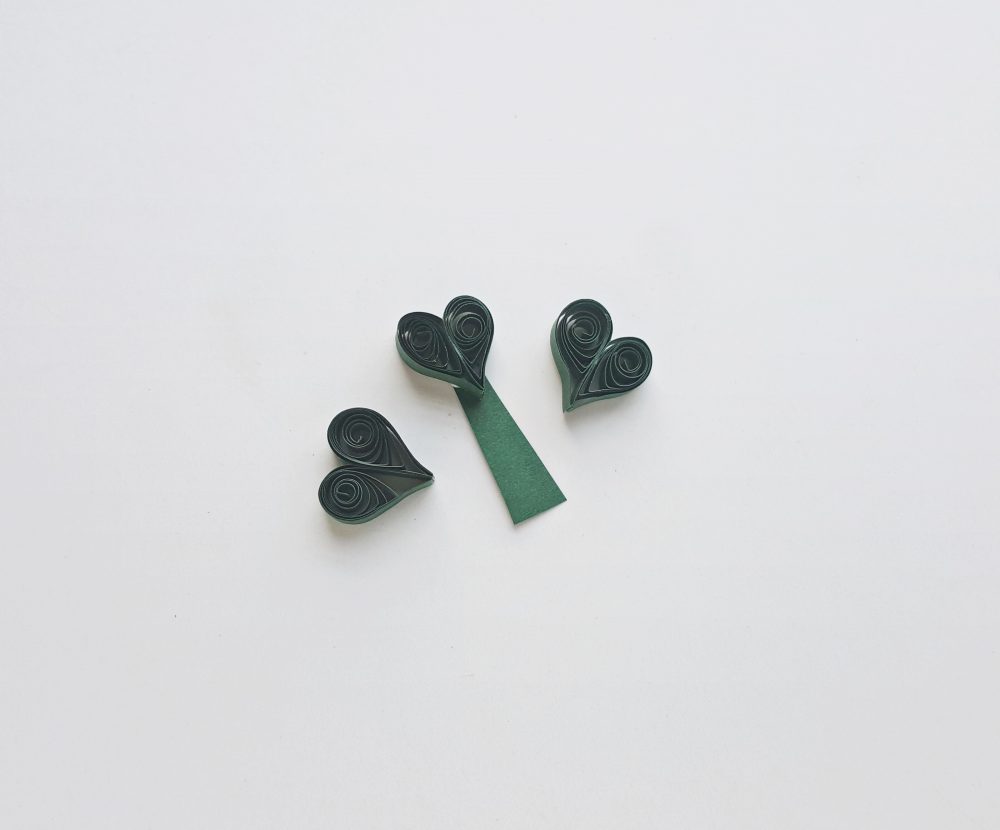 Step 5: Take any one of the heart shapes and glue it on the stem cut out, on the top side.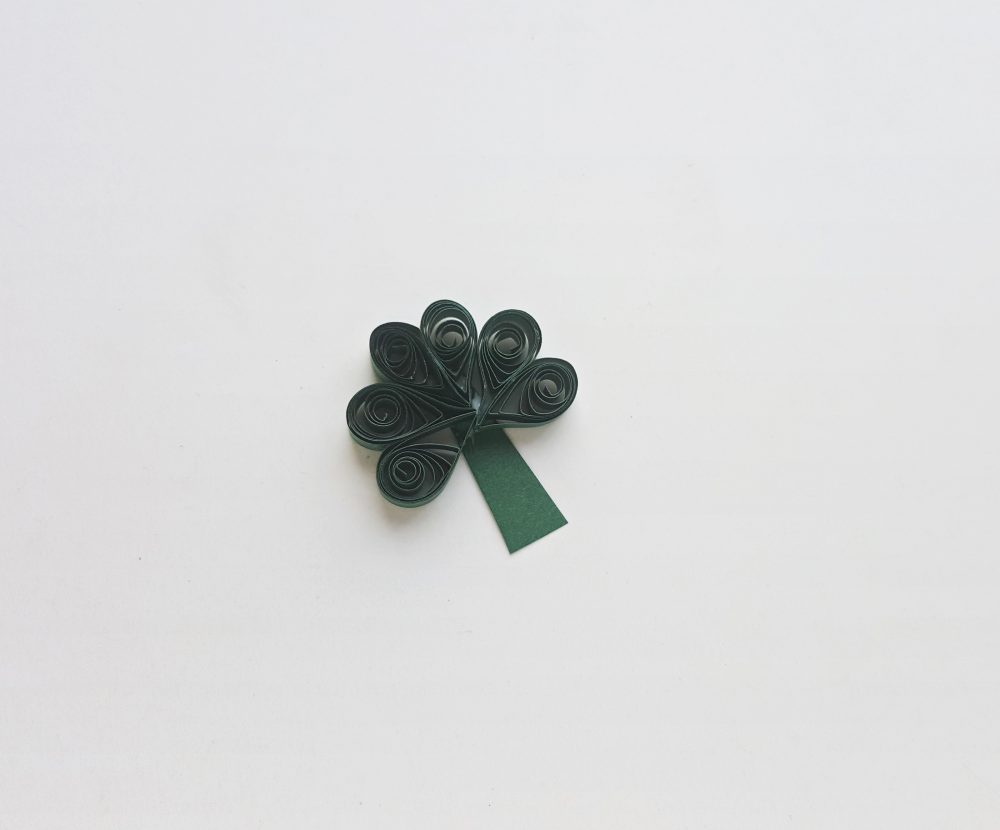 Step 6: Stick the 2 other heart shapes on both sides of the first one. Allow the glue to dry.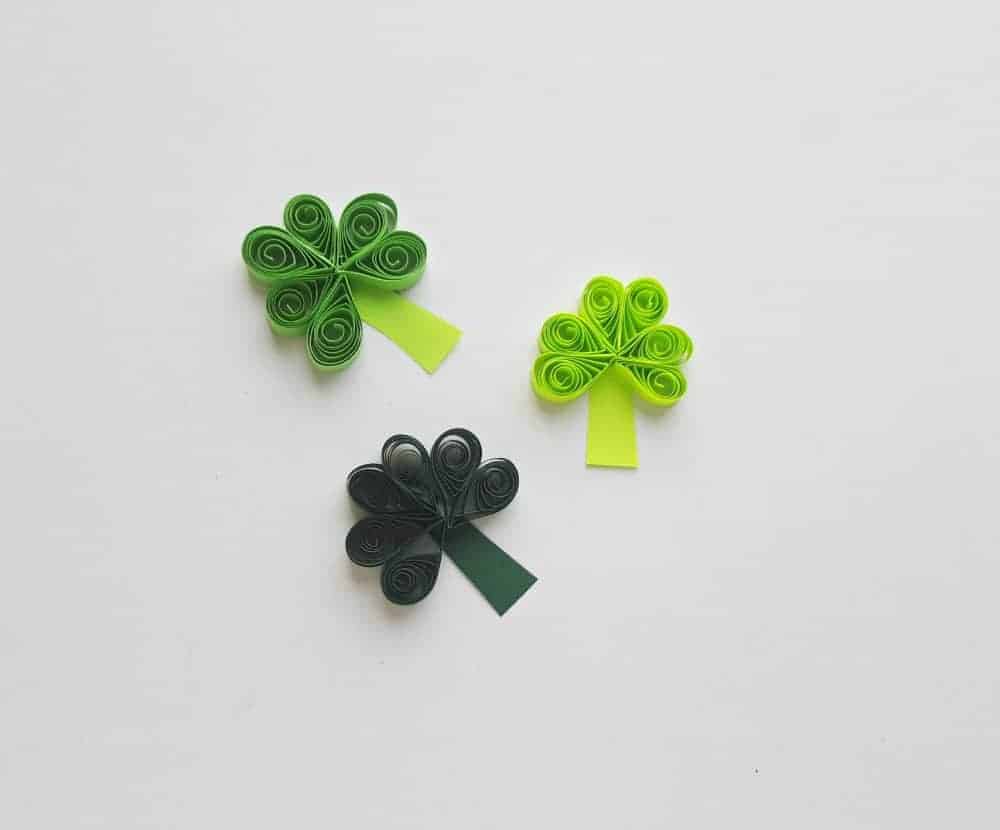 Grab different shades of green colored quilling strips and make a bunch of quilled shamrocks!
Have fun!
More Paper Quilling Art Projects
If you are looking for more paper craft ideas, I've listed a few more paper quilling projects below.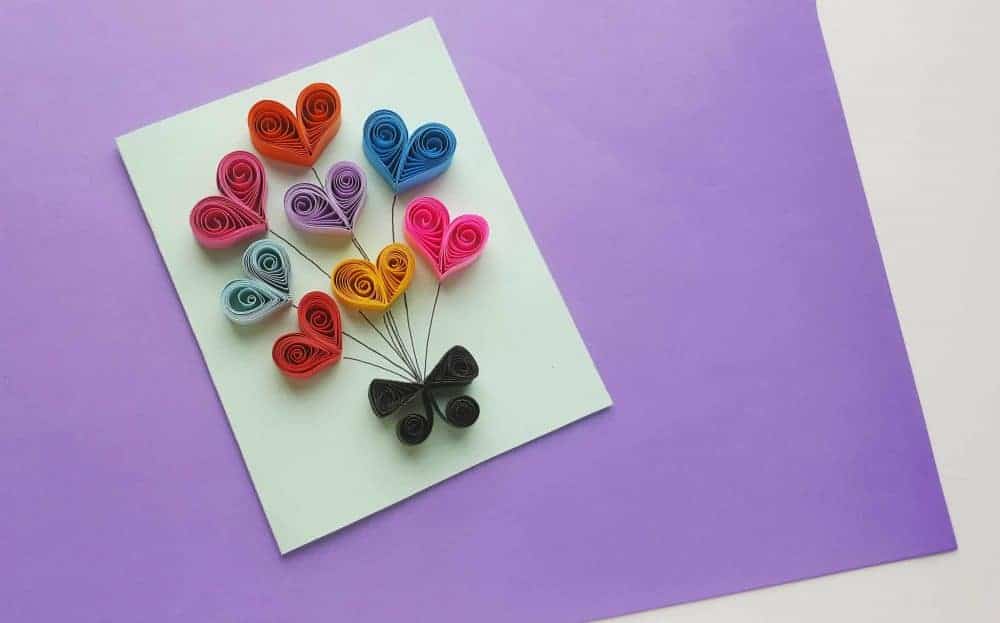 Paper Quilling Heart Balloons Card