You'll find several easy ways to save money on vitamins and supplements listed for you below.
We all want to lead healthy lives and give our bodies the nutrients they need to stay strong and resilient, but we don't want to drain our bank accounts to do it.
Thankfully there are some easy ways to save money on supplements.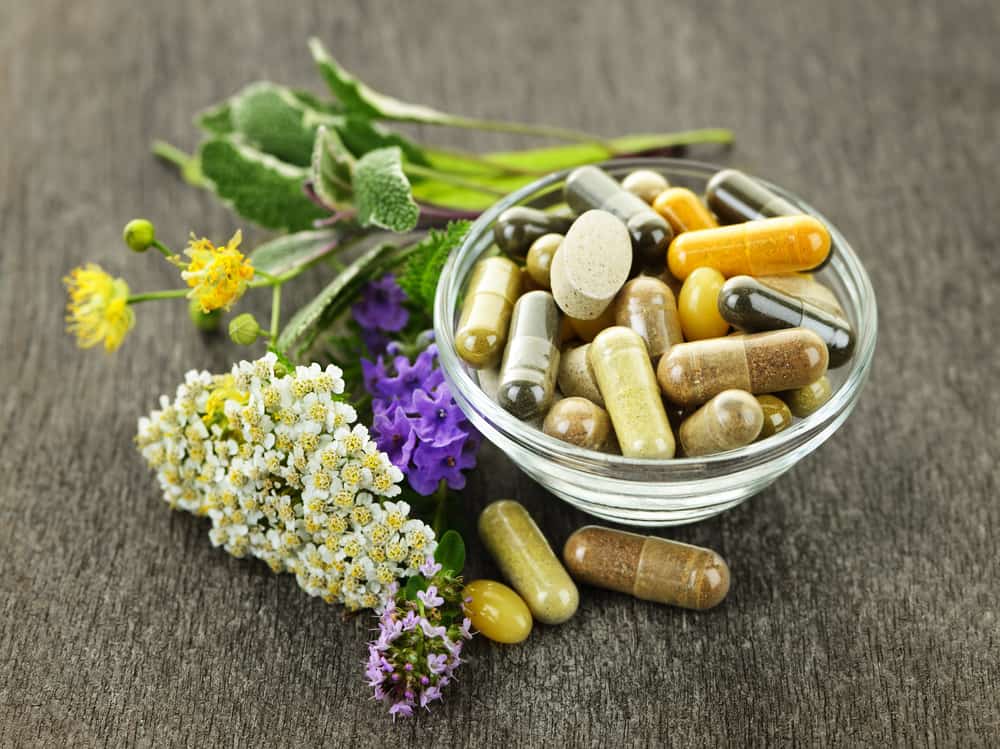 Save on Supplements
Vitamins and supplements can be pretty costly, and it is often the high price that keeps people from using them.
The vitamin and dietary supplement industry in this country is big business, to the tune of about $28 billion in 2010 alone.
If you've been plagued by pricey vitamins and supplements, you can give your finances that much-needed dose of savings by following these quick tips.
Decide What You Need
If you're taking a vitamin because of a diagnosed deficiency, pregnancy, or a family history of a disease, then the effects are going to be of significant benefit to you.
Taking vitamins just to take them, however, is not a good strategy.
Your first step should be to determine if supplements are right for you.
If they are, decide exactly which ones and how much you should take.
Only in rare cases, for example, would you ever need more than 100 mg of Vitamin C in a given day.
There's no need, then, to buy 1,000 mg tablets, unless of course, you're getting over an illness.
Your body knows when you've put too many vitamins in your system, so don't let it get to that point – save yourself some money upfront.
Use Your Supplements
Make sure that you are using up all of the vitamins and supplements that you buy.
I'm sure when you buy your vitamins, you have every intention on using them. But let's be honest, sometimes it just gets forgotten after a while.
If you don't use them or allow them to expire before you can use them, you might as well not even buy them at all.
Don't waste your money on vitamins or supplements you will not actually end up using.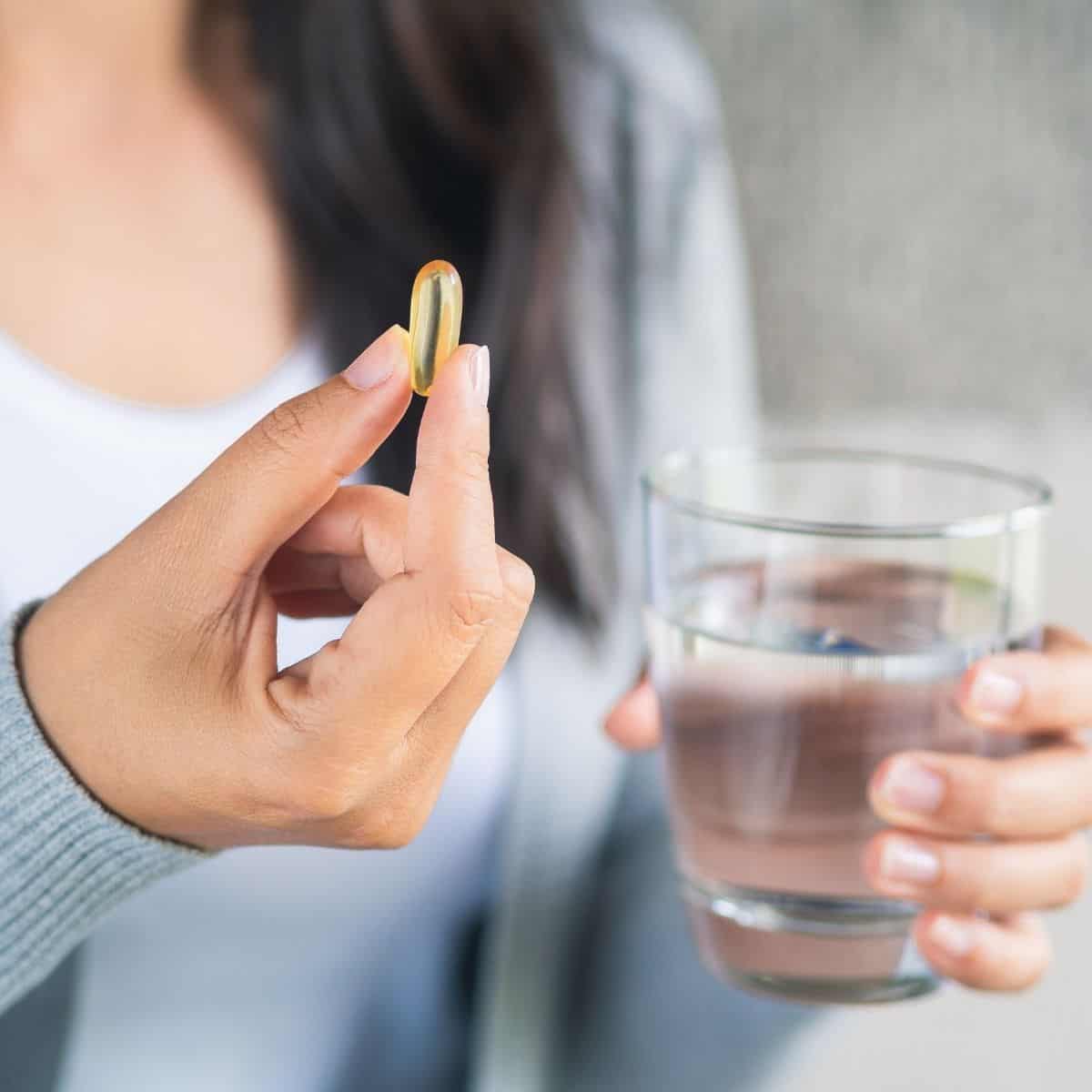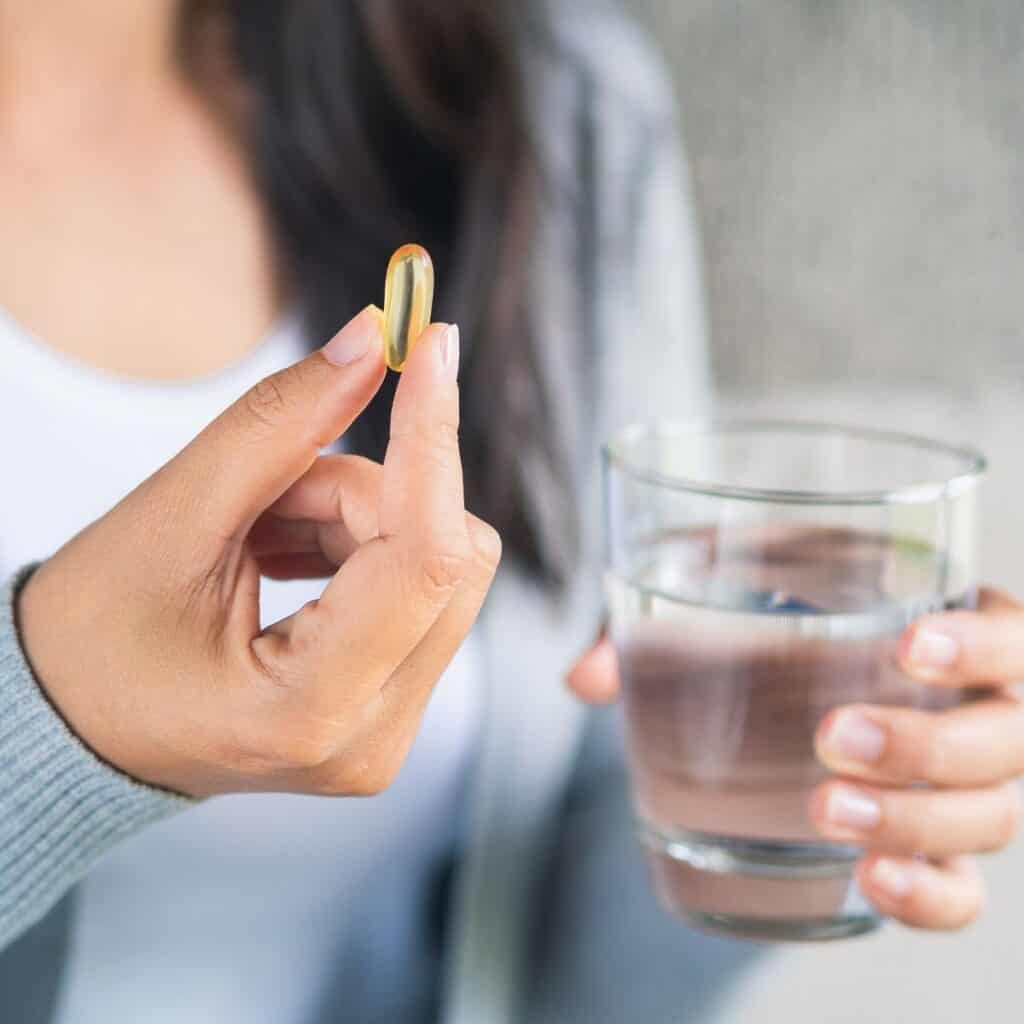 Buy in Bulk
If you decide that certain supplements are right for you on a regular basis, buy the largest quantities possible.
You can often find discounts of up to 50% off by buying 500 tablets as opposed to 250.
Scour warehouse retailers like Wal-Mart and shopping clubs like Costco and Sam's Club for the best deals out there.
Just remember to always check the expiration date to ensure that you're not buying more than you're going to be able to take before they go bad.
Join a Wholesale Club
If you want to use high quality supplements, you might want to consider joining a wholesale club to get the best deal on them.
This is what I have done and I am able to save 24% off retail prices for the supplements I get from them.
A lot of wholesale clubs even offer additional perks like free gifts and loyalty rewards for being a member.
Use Coupons to Save
While cents-off deals at the grocery store are always beneficial, you can often find better prices by going directly to your preferred vitamin manufacturer.
Nature Made has a variety of printable coupons on their website available for download.
Kirkland offers a variety of discounts as well, and if you buy a significant amount of stock, an annual membership to GNC's Gold Card program gives you money off all products and free shipping.
Just make sure that the membership fee is worth it before you commit.
Shop Online
Even after you factor in shipping costs, shopping for your vitamins online can be more advantageous than buying at brick and mortar stores.
And don't just limit yourself to shopping at manufacturers' websites either.
Amazon and eBay have wide varieties of vitamins and supplements available, and in some cases, you can avoid paying sales tax if you purchase from the right online retailer.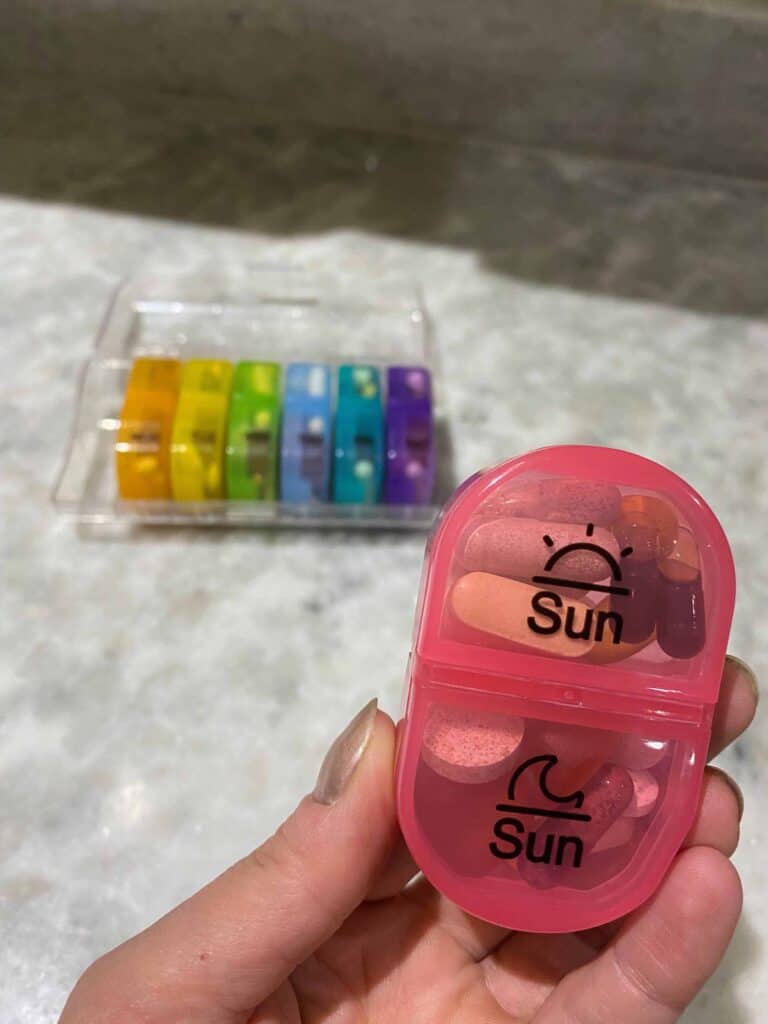 Get Organized
I like to use a pill organizer to set up all of my vitamins and supplements for the entire week.
When you have them all ready to go, it makes it super easy to remember to take them each day.
This is the weekly pill organizer that I am currently using.
I really like that I can have my morning and evening supplements separated. I refill it each Sunday, it is a great way to start off a new week.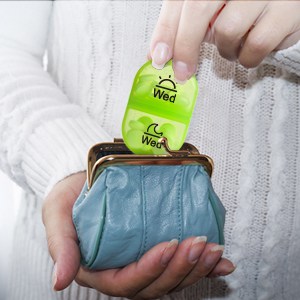 It also makes it simple to take the small container for the day with you, while leaving the rest behind.
It makes it easy to tuck them into your pocket or purse and leaves no excuse for forgetting to take them.
This daily pill organizer is great for you on-the-go since you can detach exactly the days you need.
You will find it super convenient to carry it with you when you are on the go.
It's BPA Free and moisture proof, and large enough to hold plenty of vitamins or supplements.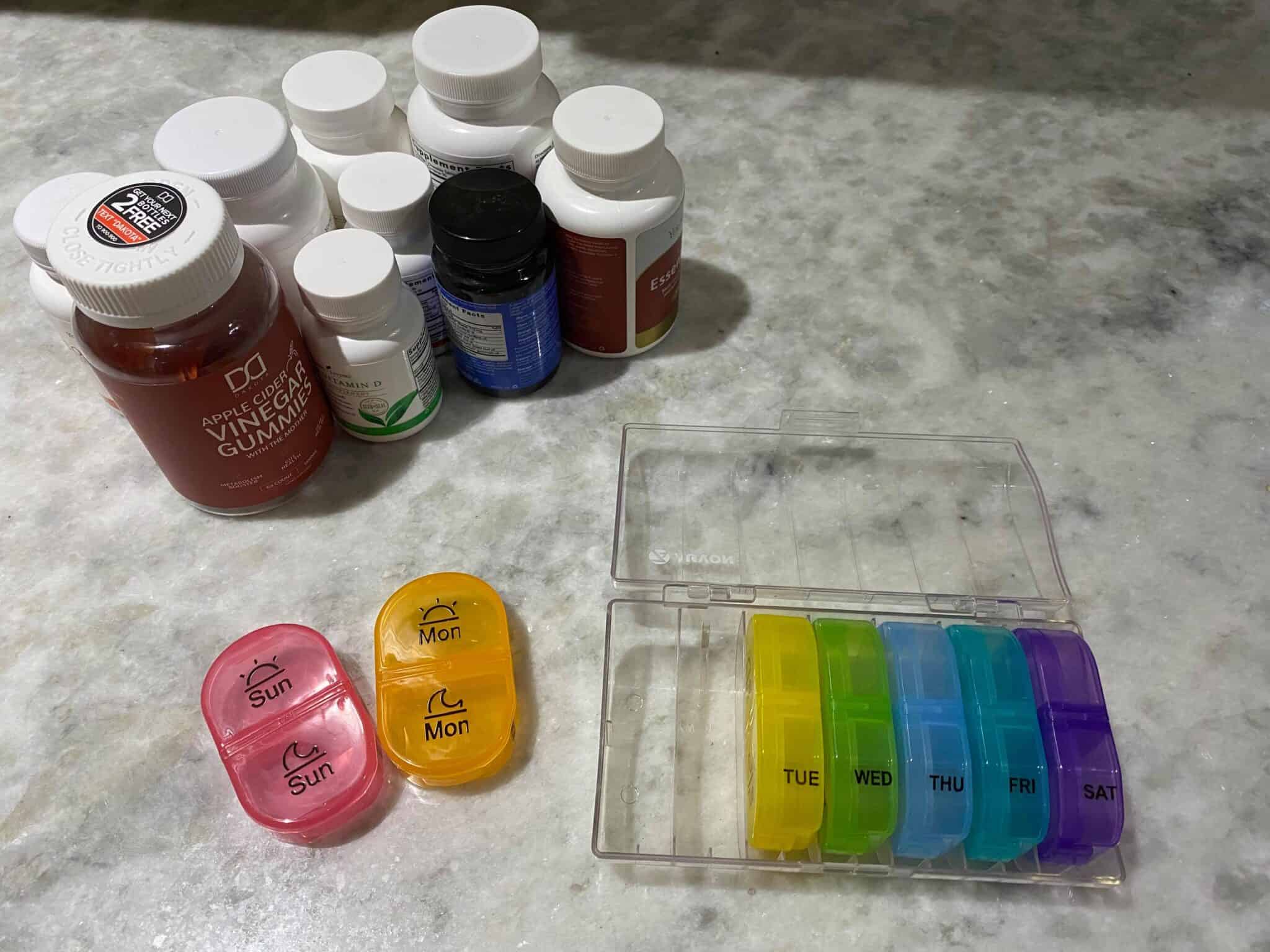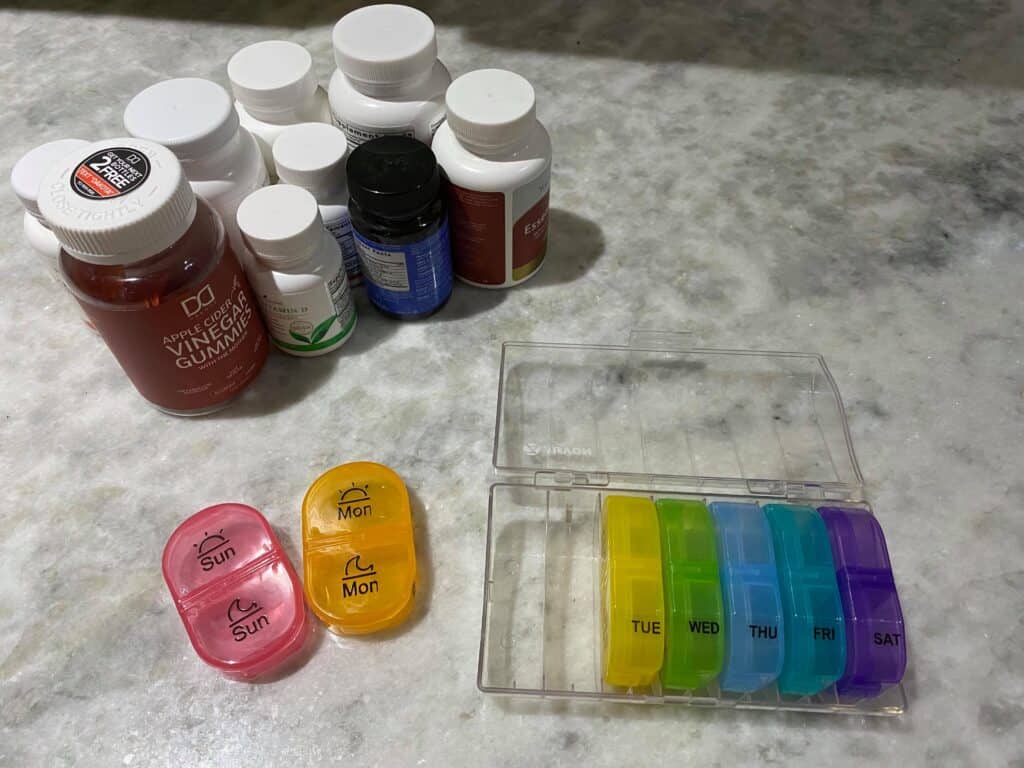 This is my actual pill organizer that I use all ready to go for a brand new week of wellness.
Which Vitamins and Supplements Do I Take?
Change Your Diet
The best way to save on vitamins may be simply to alter your diet and lower your reliance on them.
If you tend to eat a lot of processed and fast foods, try eating more fresh and natural ingredients every day.
Pack your diet with fresh fruits and vegetables and you can get almost all the essential nutrients that vitamins offer.
By eating healthier foods and a more rounded diet, you may never need another supplement again.


Even if these methods only shave $10 a month off your vitamin spending, that's an extra $120 in your checking account at the end of the year.
If you can come up with four other ways to save $10 per month, you're going to have almost $500 at year's end.
Yes, hitting the financial home run is always nice, but these small moves can significantly boost your savings when all is said and done.
Just use common sense, adjust your life habits as necessary, and you can save significant money on vitamins without sacrificing your health.
What ways can you think to save on vitamins?