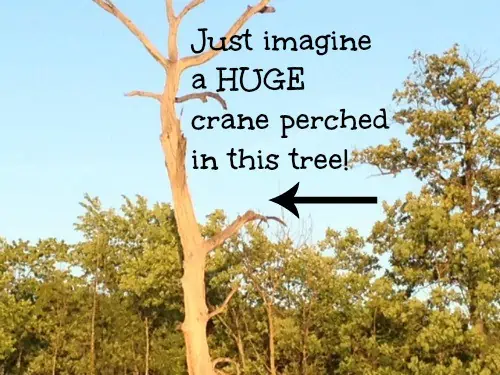 Yesterday while we were fishing for Father's Day, my husband spotted a HUGE crane perched in a tree and asked me to get a photo of it.
I was so busy watching it that by the time I got my phone out to take a pic of it, it was already flying away. This is all I ended up with lol, but hey it is an interesting looking old tree right 😉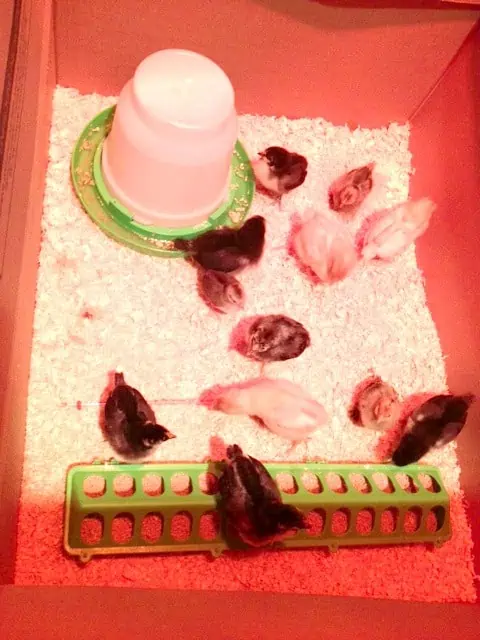 First up I should probably mention a little about our chickies!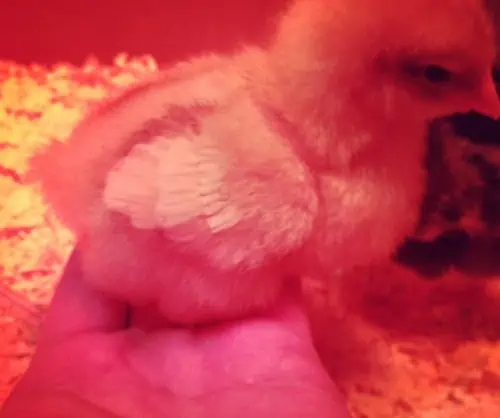 They are growing SO fast and I am enjoying watching the process!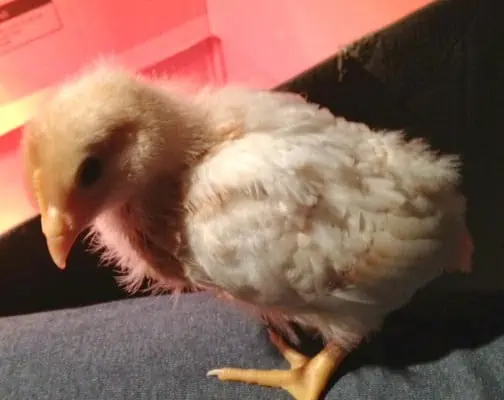 You can see this one has almost completely gotten her wings!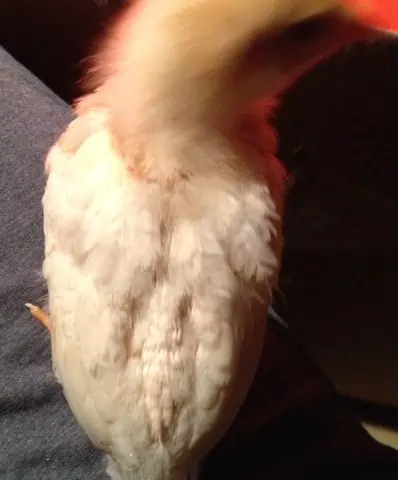 Her entire back is filled with the beginnings of what will be feathers.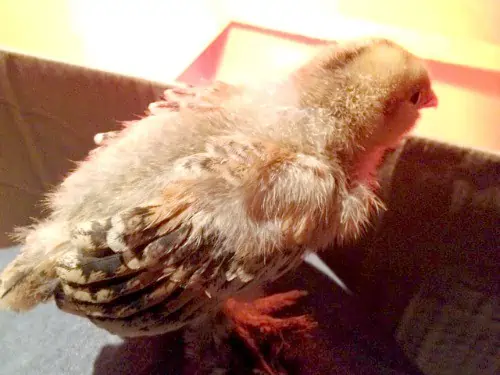 It is so neat to see how different each of their markings are, and I am glad my husband decided to get several breeds so we could see them all.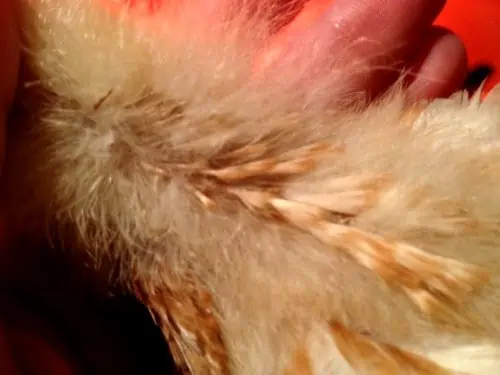 This is a close up of what the feathers look like as they are just starting out.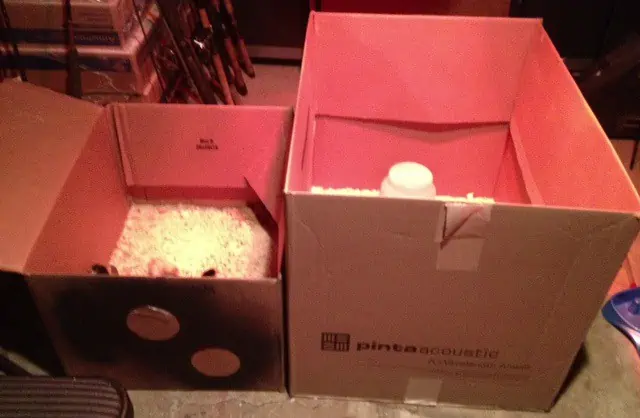 We had to upgrade their box for the second time already! They loved it, and were instantly rearranging the pine shavings to make it more like home lol.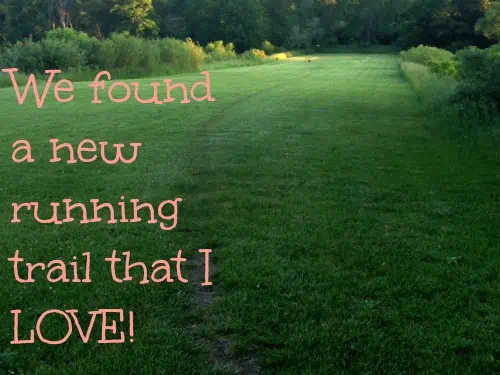 We started back running after a slight injury made it impossible for me to run. But I am back at it, and we have decided for now it is better to run every other day until I can build up more endurance.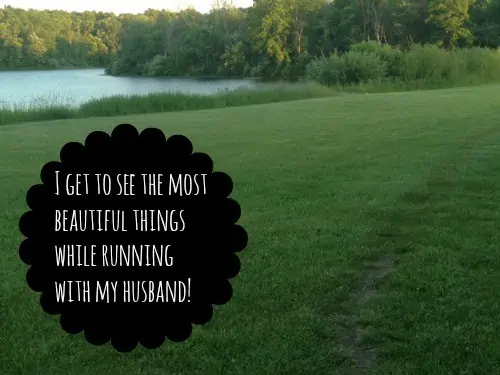 Seriously this is the best part of running!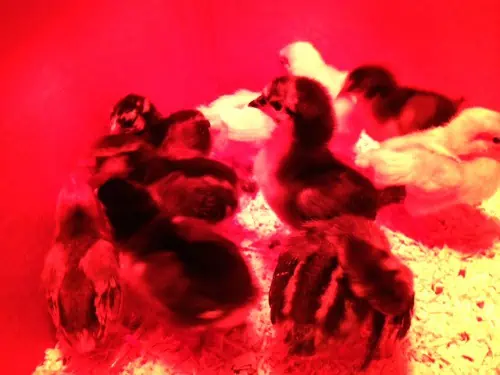 More photos of the girlies!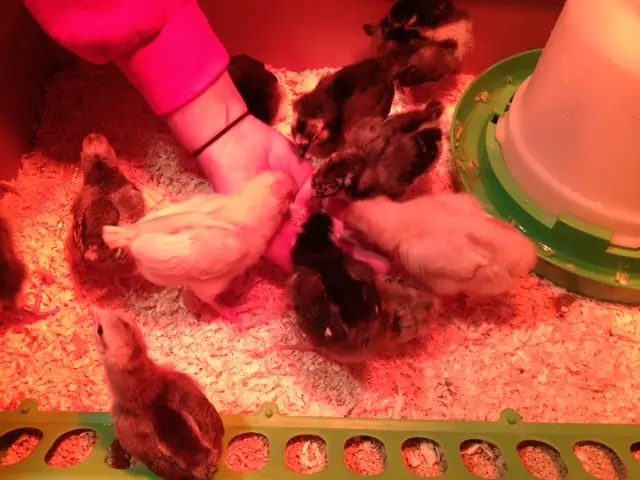 We are making it a priority to spend a lot of time handling them so they will be friendly chicks when their beaks get stronger 😉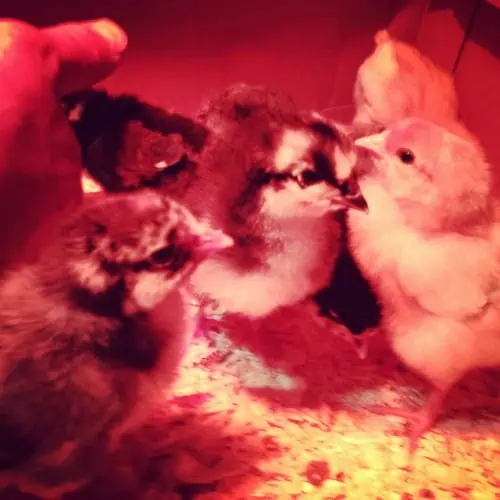 As of right now, I believe this one in the middle is at the top of the pecking order.
This guy came for a visit last week! I found him chilling in the grass, but he didn't want to hang around once he spotted us.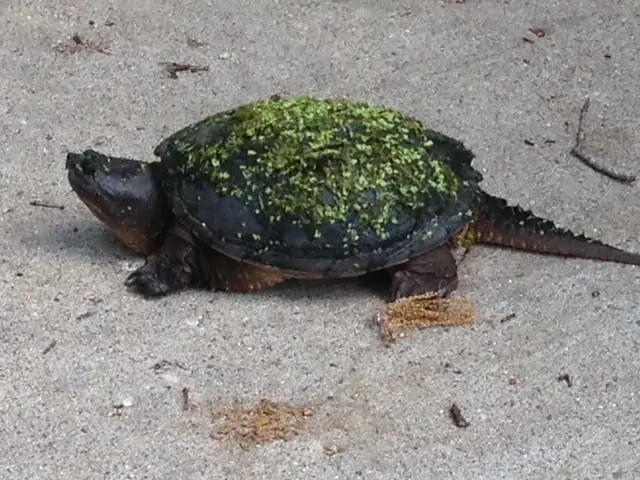 This is a large snapping turtle, I stayed far away from it!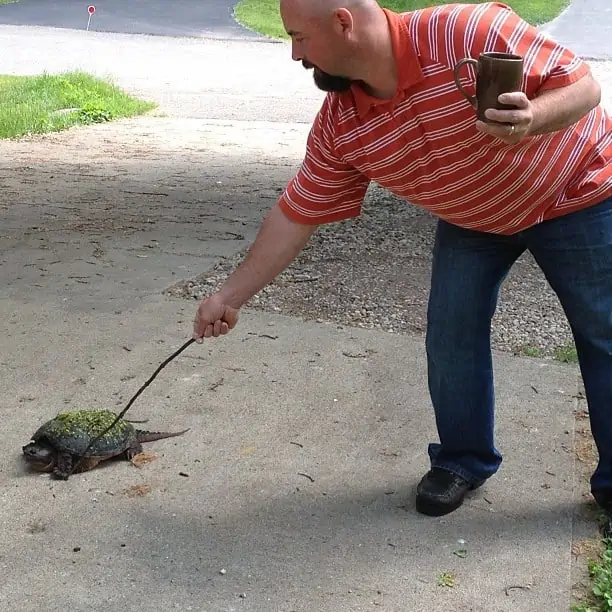 But my husband, on the other hand, did what any guy would do. He tried to make it snap at the stick. But the turtle wasn't having it, and after a few tried my husband let him be, and he went on his way.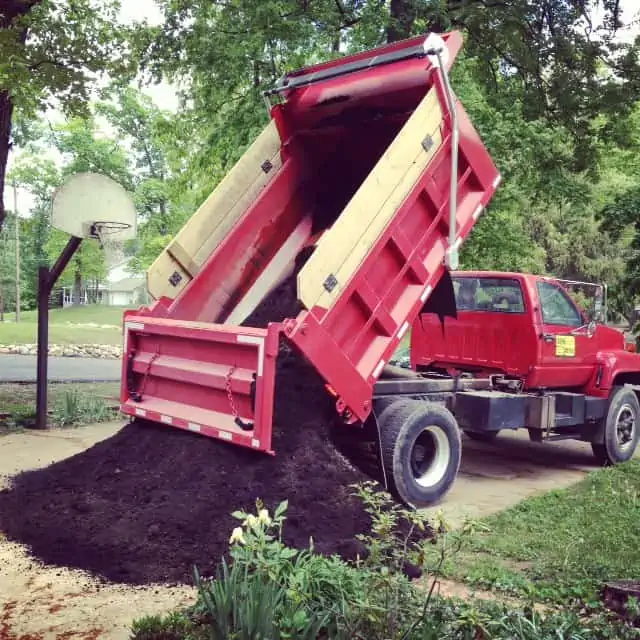 Oh, and we got dirt! LOTS of dirt! My gardens are coming along nicely!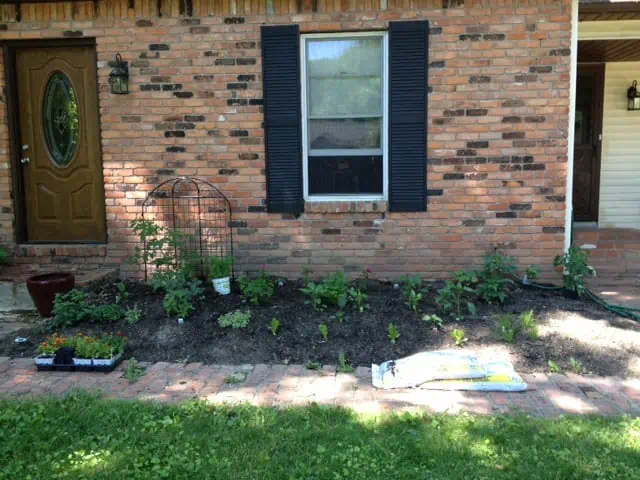 We decided to go ahead and plant out a veggie garden in the front of the house since it gets the most sun.
This garden has cukes, tomatoes, peas, green & red peppers, banana pepper, jalapenos, white & red onions, dill, oregano, parsley, chocolate mint, peppermint, chamomile, romaine lettuce, sage, cilantro, chives, and lavender. I think that's it?
We also planted zucchini, pumpkin, strawberries, and blueberries in the back yard.
I need to find a place to plant some potatoes next, but that will have to wait for another week lol.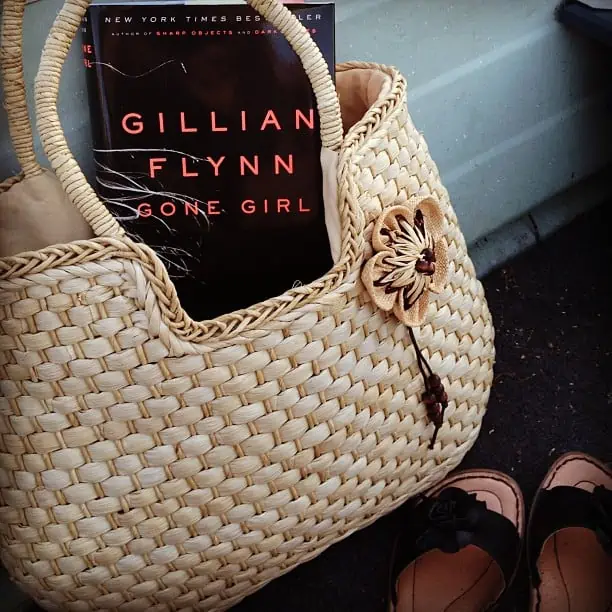 I began this book Gone Girl over the weekend and so far I think I like it. But I have heard that this is one of those books that people either really liked or hated. If you read it I would love to hear if you liked it or not.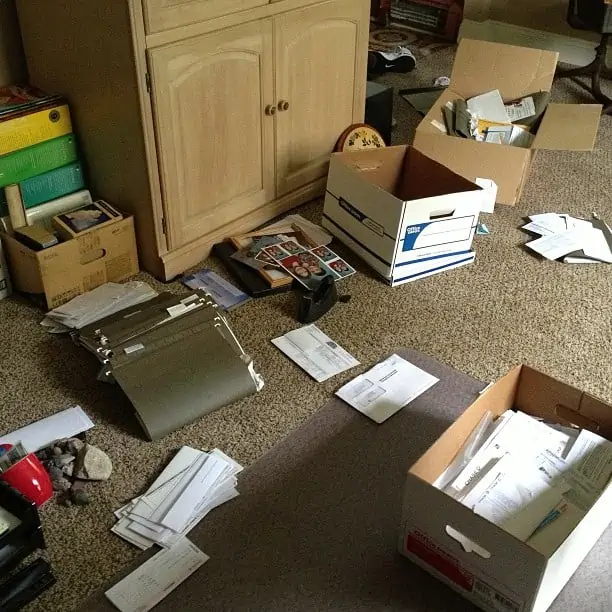 I successfully managed to get all of our paperwork organized and filed! This is a project that I had been avoiding for TWO years! But after losing my son's social security card and a boat registration I figured I couldn't ignore it any longer and now it is done and I am SO relieved!
It's funny how I dread something that only took a couple of days and once it is over I can't remember why I dreaded it in the first place.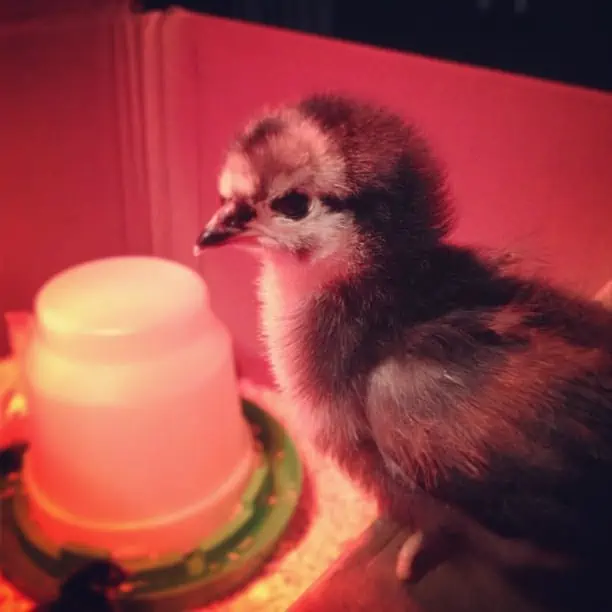 A close up of the one I've started calling the mama because she seems to be in charge.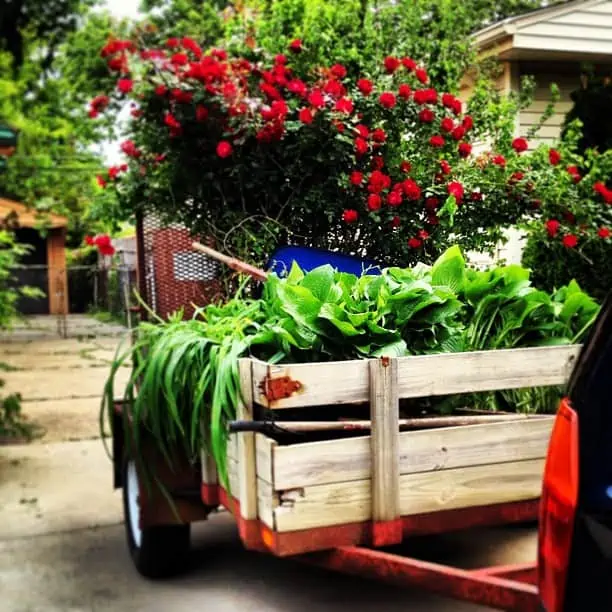 We dug up a bunch of plants from our rental house and brought them to the new house to plant. I estimate several hundred dollars worth!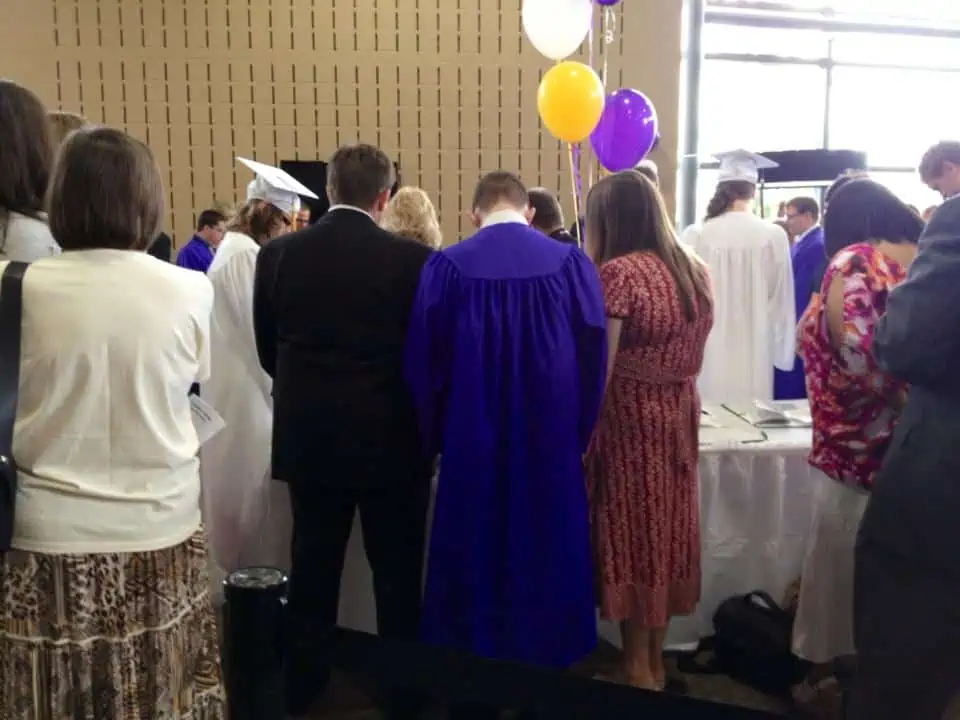 We celebrated my nephew's graduation! Yes, homeschoolers can have a real graduation ceremony too!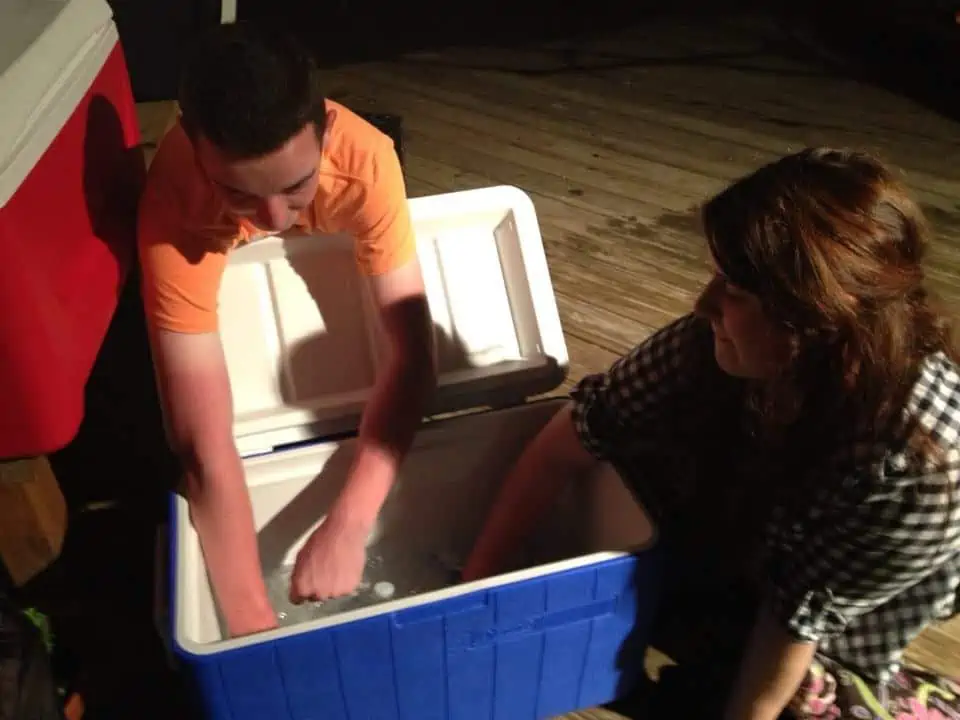 My son and his friend had a competition to see who could keep their hand in a cooler filled with ice water.
Over 20 minutes later I convinced my son to let her win 😉 He knew they would be there all night since they are both pretty strong-willed.
It was awesome to see my mom with her brother and sisters!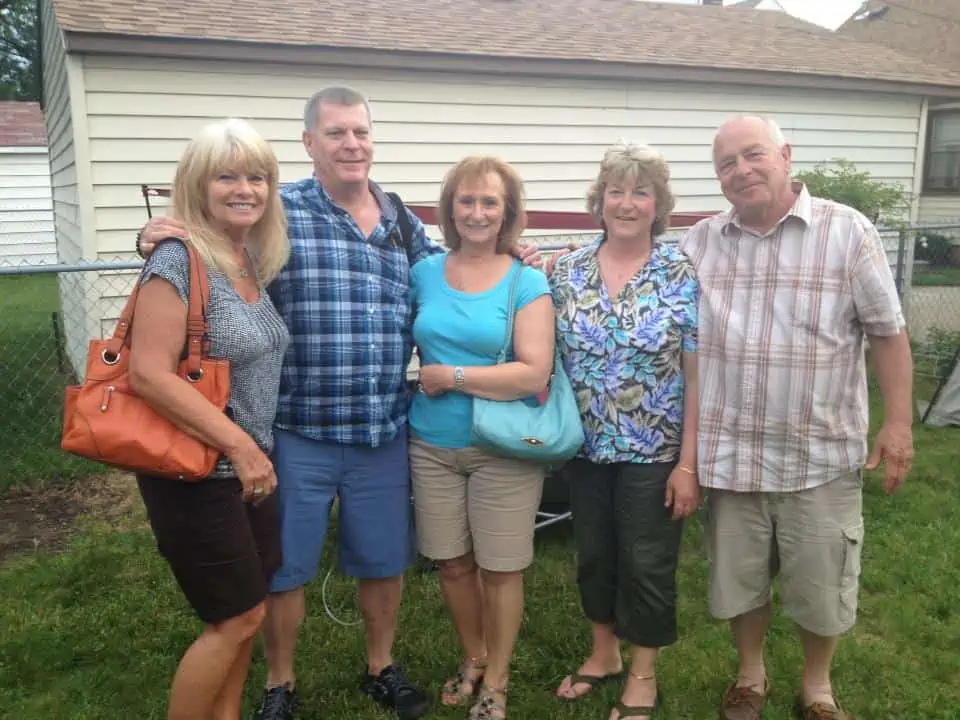 It's always fun to visit with family!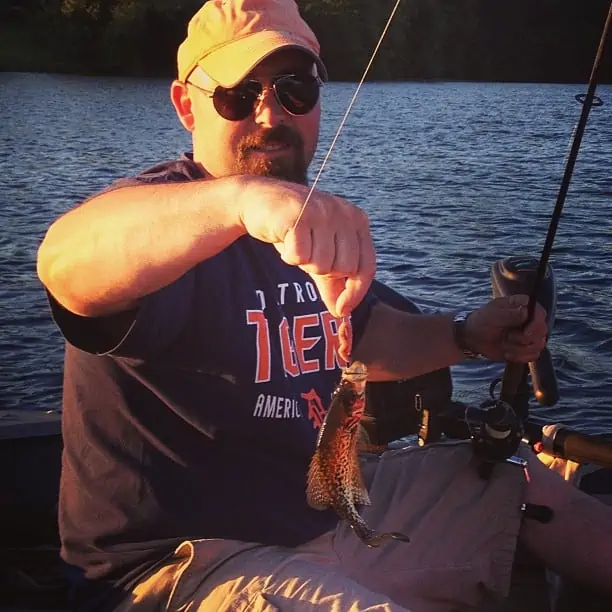 Finally Happy Father's Day to the greatest catch of my life! I Love you!