This All Natural Healthy Head Lice Prevention Spray is one back to school item you will not want to be without this school year.
A new school year also means another year of avoiding the dreaded itchy head.
That's why we must do whatever it takes to keep our kids heathy from the top of their heads to their toes.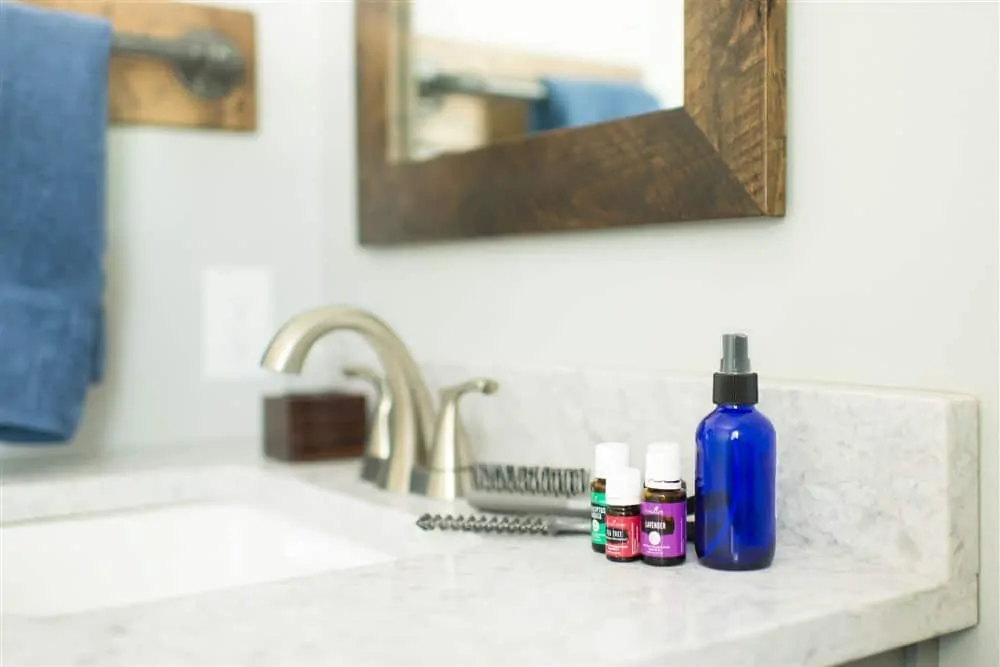 How to Keep From Getting Lice
When my daughter was in 1st grade her entire class had a nasty outbreak of lice.
It was the worst year of my life because no matter how much we did to get rid of it, she would continue to get it from the other kids in the classroom who did not have parents who took it seriously.
We spent hundreds and hundreds of dollars during our battle with lice.
One of the things her teacher had told us was that contrary to popular belief lice was not a dirty thing, but rather a clean thing.
The lice would not choose to inhabit a head of dirty hair, but only liked nice clean hair.
She suggested that we spray hairspray on her hair each morning before sending her to school to make it "dirty" so the lice would jump to a less dirty head of hair.
It did seem to work, but I never liked the idea of covering my 5 year old with the toxic chemicals found in the hairspray.
Still, I figured it was better than constantly using the lice poison shampoo on her.
It felt like a never ending nightmare.
Thankfully I found a better option and I'm happy to share it with you too!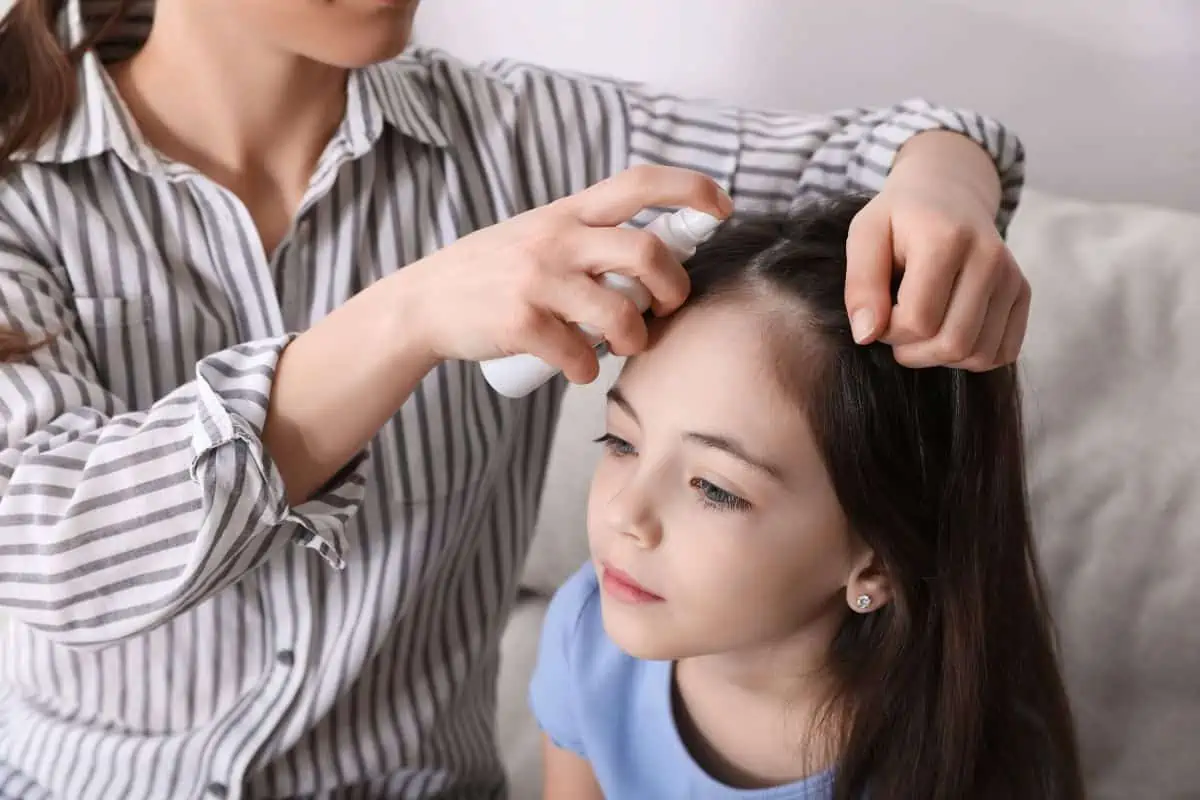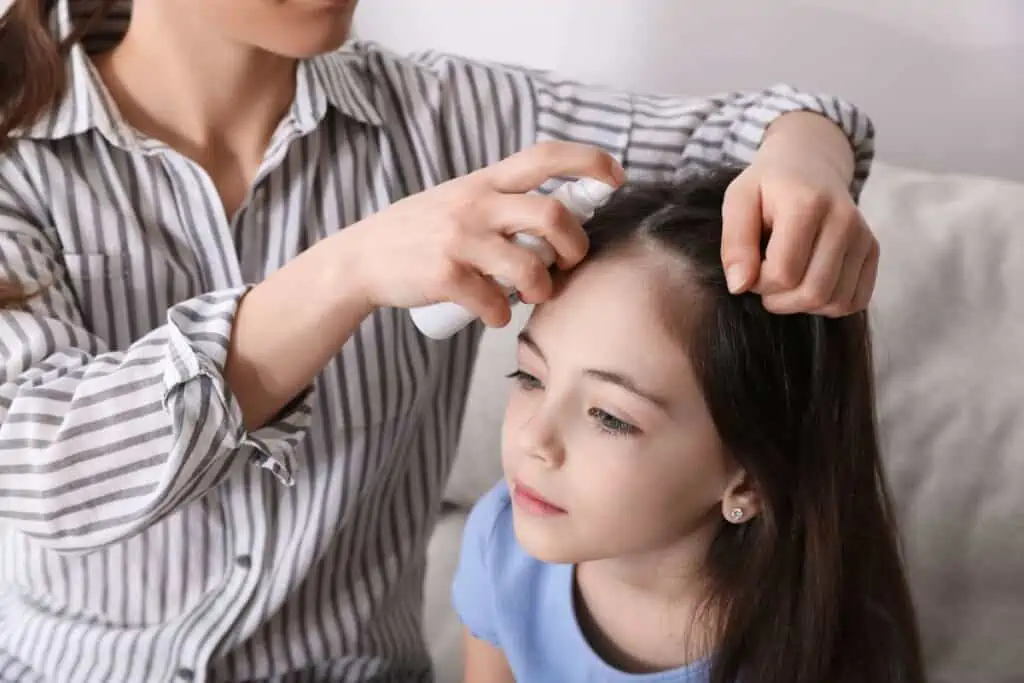 DIY Head Lice Prevention
This daily Healthy Hair Spray is the perfect way to safeguard your family against these little bloodsuckers.
I don't know about you, but in this house, we like to keep our heads nice and happy.
This is the perfect head spray to use every single morning as you brush your child's hair.
Tea Tree Oil Lice Prevention Spray
Fill a 2oz spray bottle halfway with water (it's best to use distilled or bottled water) and add the essential oils.
Shake well before each use. 
Focus the spray towards the scalp and around the ear area.
Optional: You can also add a few drops Geranium and Cedarwood essential oils.
How to Use Your Healthy Head Spray
When getting ready for school each morning, spray lice repellent spray all over the hair.
Brush lice prevention spray through hair completely, paying special attention to the scalp line and around the ears.
More DIY Recipes
If you like this DIY recipe, you'll love these ones too:
Botanical Soap – This goat milk recipe makes 5 bars of soap from the same mold, which is more than enough to share with others.
Hand Sanitizer – This recipe for homemade hand sanitizer is a great option when you are out and about and cannot wash your hands right away. It is made with the gentlest ingredients, making it perfect for kids too!
Hair Detangler Spray – This natural hair detangler recipe is ridiculously easy to make and so helpful to have on hand!