This is a sponsored post written by me on behalf of Tom's of Maine for IZEA. All opinions are 100% mine.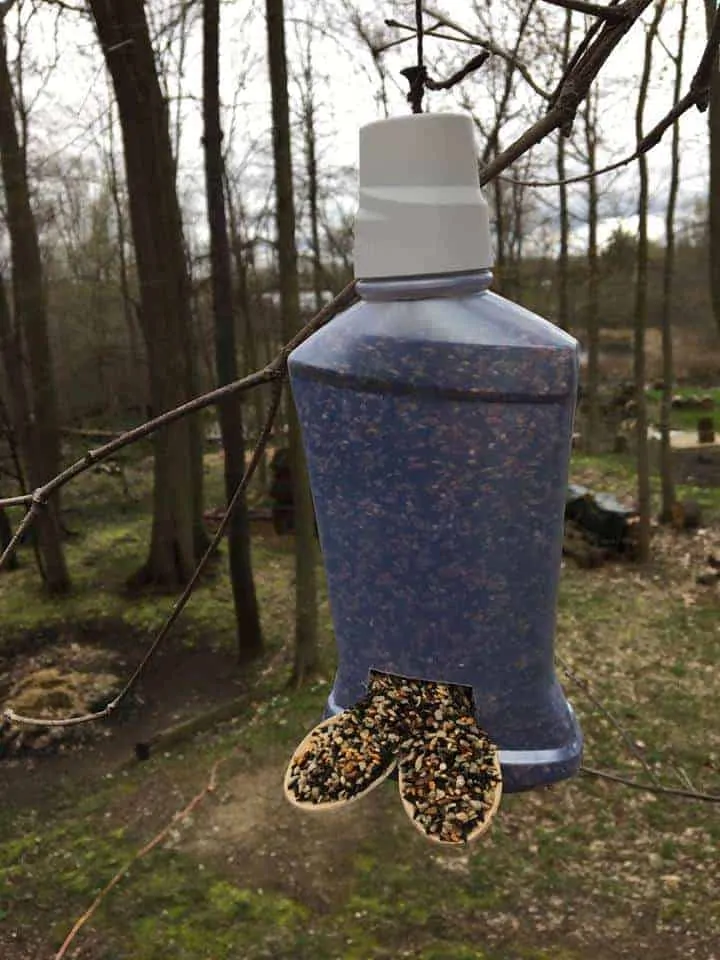 In honor of Earth Week, I have been celebrating all of the ways that I have learned to reuse, recycle and upcycle my empty containers.
I know that I can do an even better job of reducing the amount of garbage I contribute each week and I am doing my part to keep the earth clean.
I want to pledge to reduce 1 lb. of waste per week by creating and sharing unique recycled and upcycled DIY projects.
Today I am using Tom's of Maine® products specifically which I think is super awesome!
Tom's of Maine® has NO artificial colors, flavors, fragrances. and are NEVER tested on animals. All Tom's of Maine® products and packaging is recyclable through TerraCycle® and 10% of their profits are used for human and environmental goodness.
Tom's of Maine® and Target Stores are committed to using less waste and have partnered together to support the #LessWasteChallenge where everyone is encouraged to share the ways they are committing to using less waste on their favorite social media channels using the #LessWasteChallenge hashtag.
I am a long time fan of Tom's of Maine® products and I love that I can reuse the products I have here.
It's fun, helps reduce my footprint and saves me money. Plus as you will see today the animals in my area are thankful for the less waste challenge too.
I am sharing a couple of ways that I have found to easily reuse an old mouthwash or toothpaste container.
Finding ways to reuse empty containers is a great way to reduce the amount of stuff that ends up in the trash each week.
I knew that I wanted to make a bird feeder using an empty mouthwash container and a couple of spoons I had in the house.
I used some Lemon Oil to remove the labels and they came off SO easily.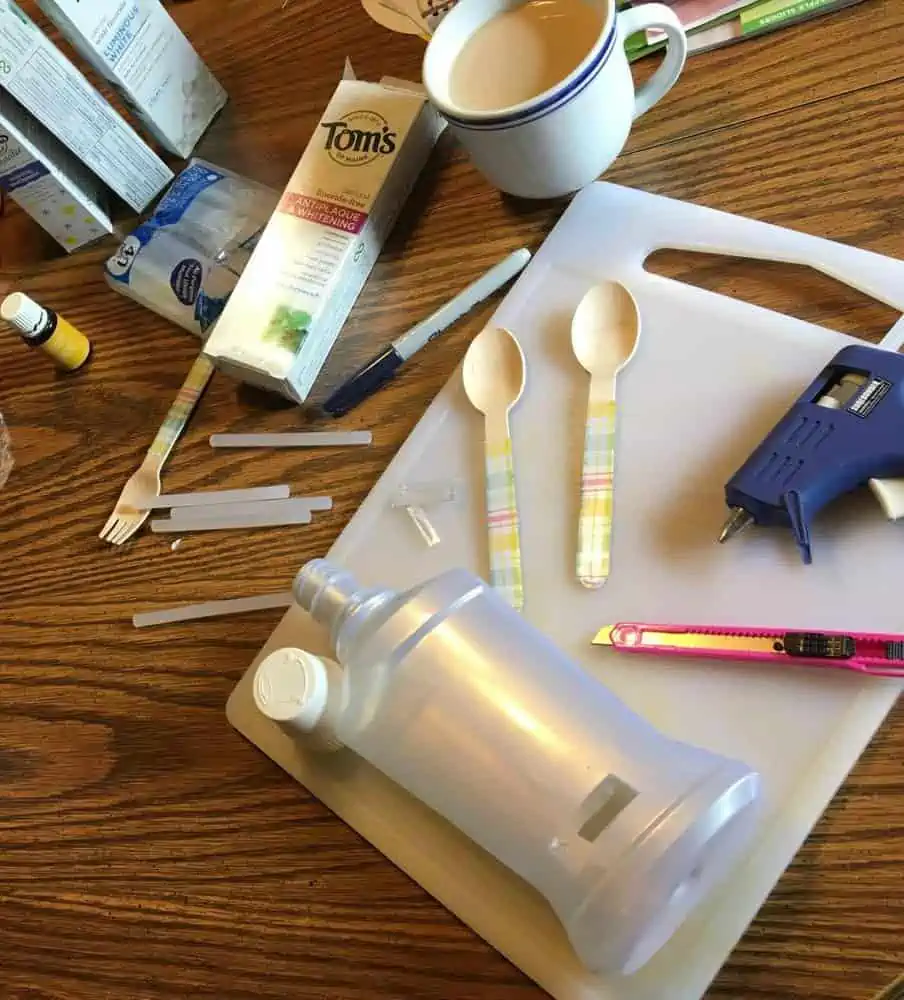 Then I made a couple of cuts to slide the spoons through and used a hot glue gun to hold them in place.
I used the hot glue to fill in any cracks around the spoons to help keep the birdseed from just spilling out everywhere.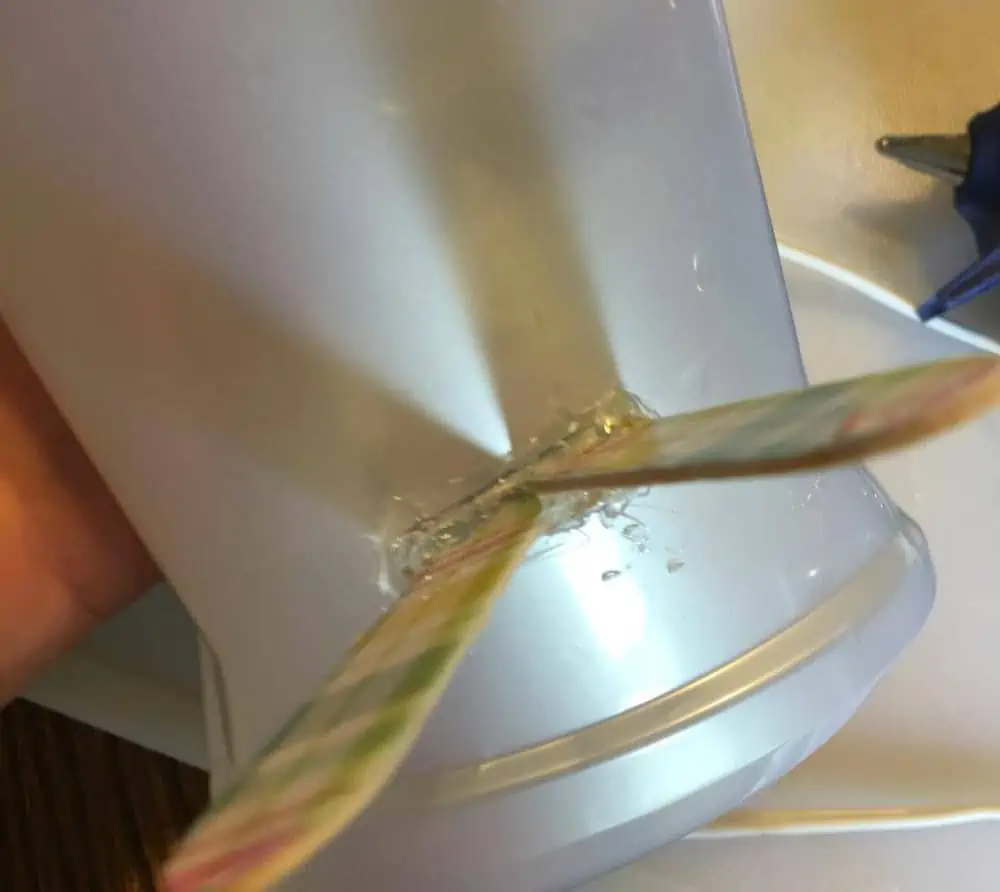 Then we drilled in a screw to the lid so we could use that part to hang it from.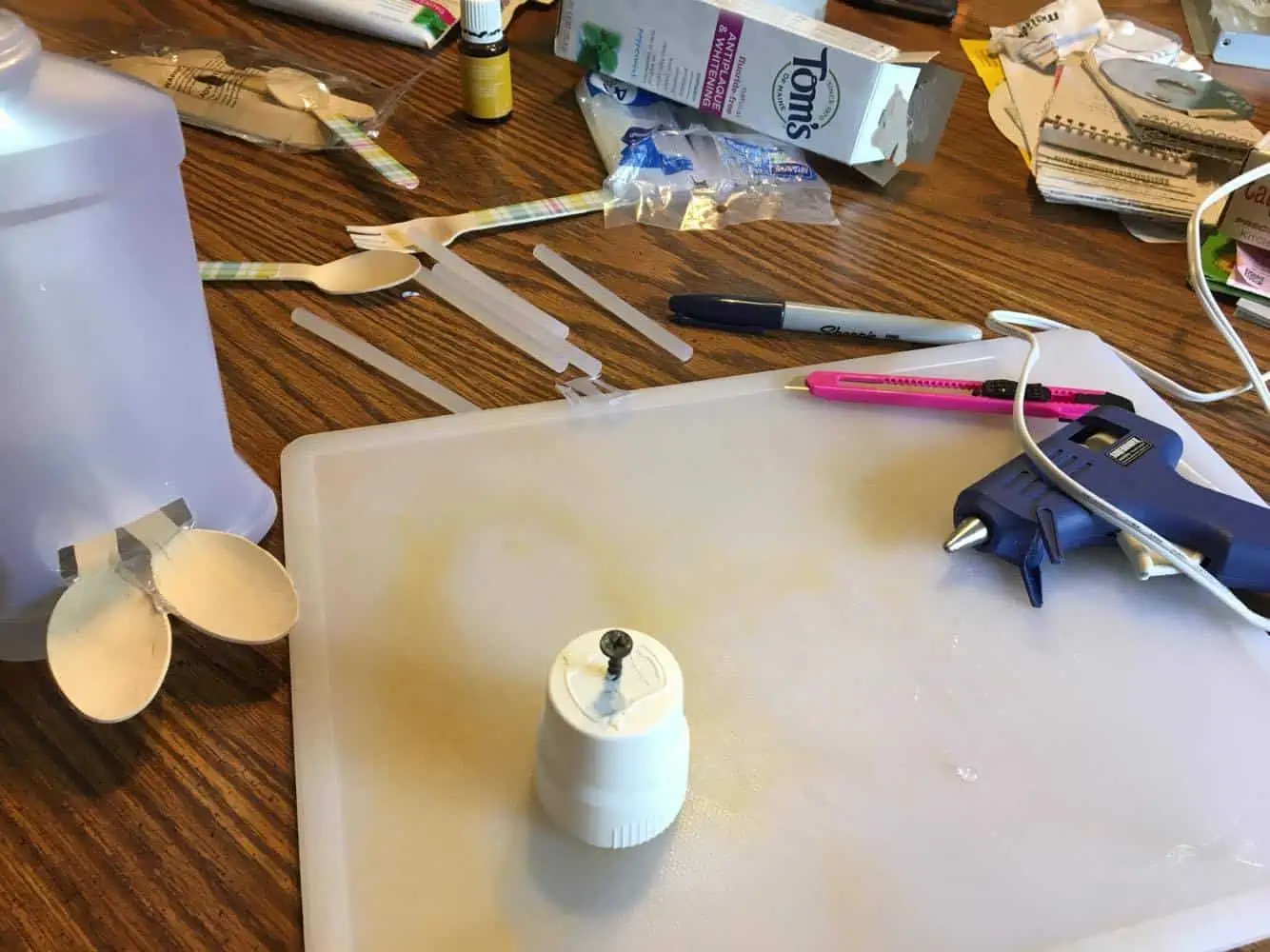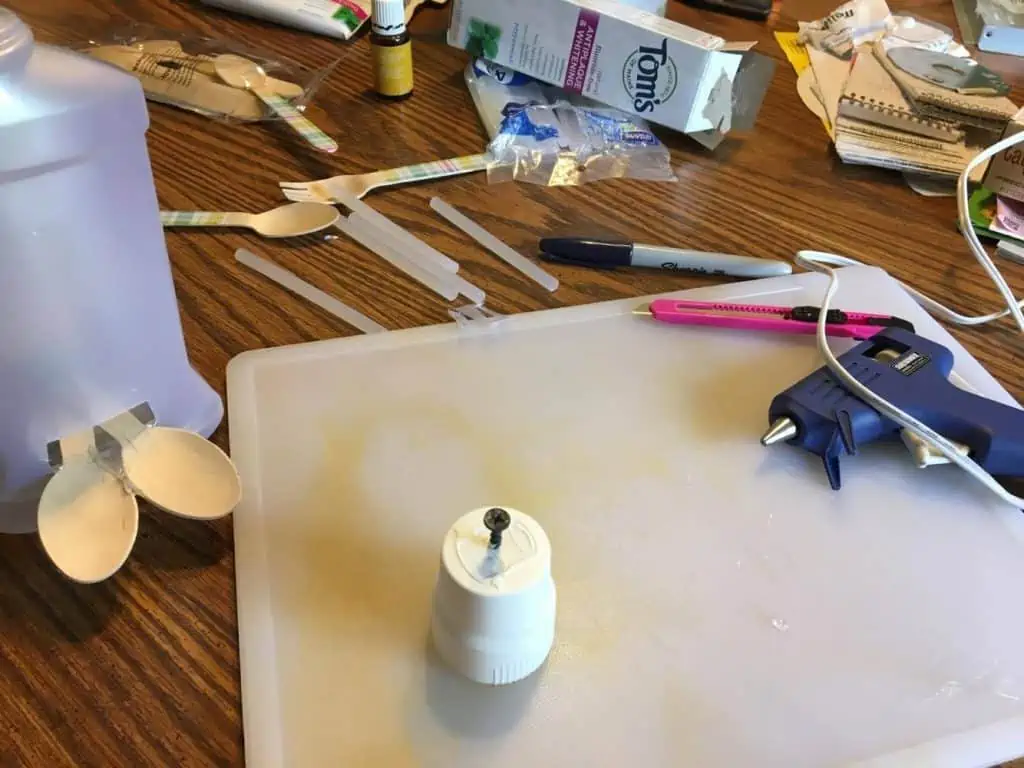 I thought it came out great and the birds are loving it!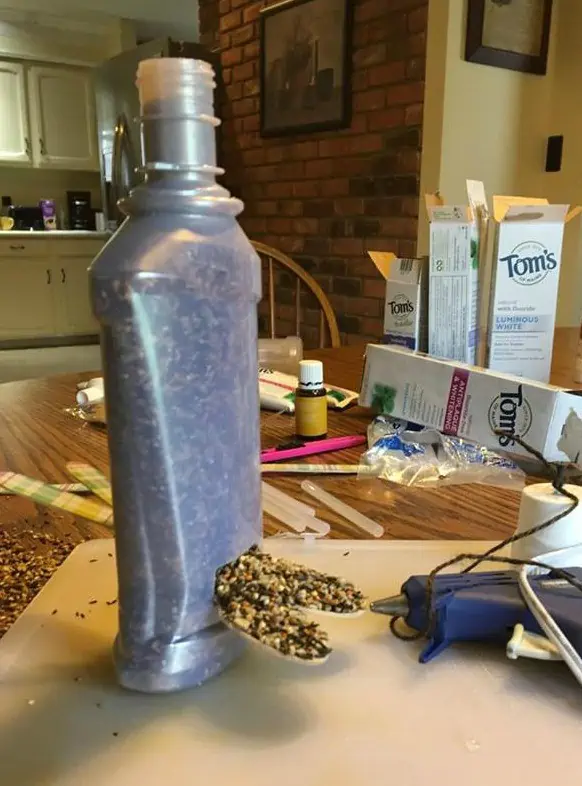 My hubby wanted to get in on the action so he made me this scooper that we can use to fill the bird feeder easily.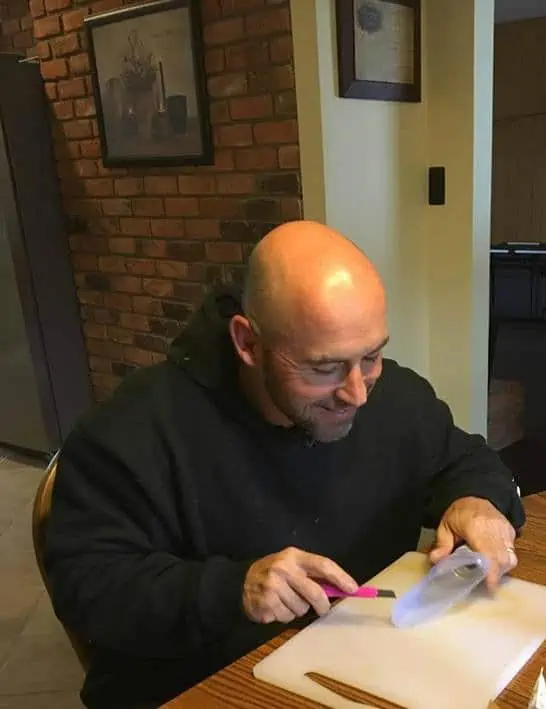 Thinking outside the box and using just a little bit of creativity are good life skills to possess.
Together we can help to keep waste out of landfills and make the world a better place for future generations.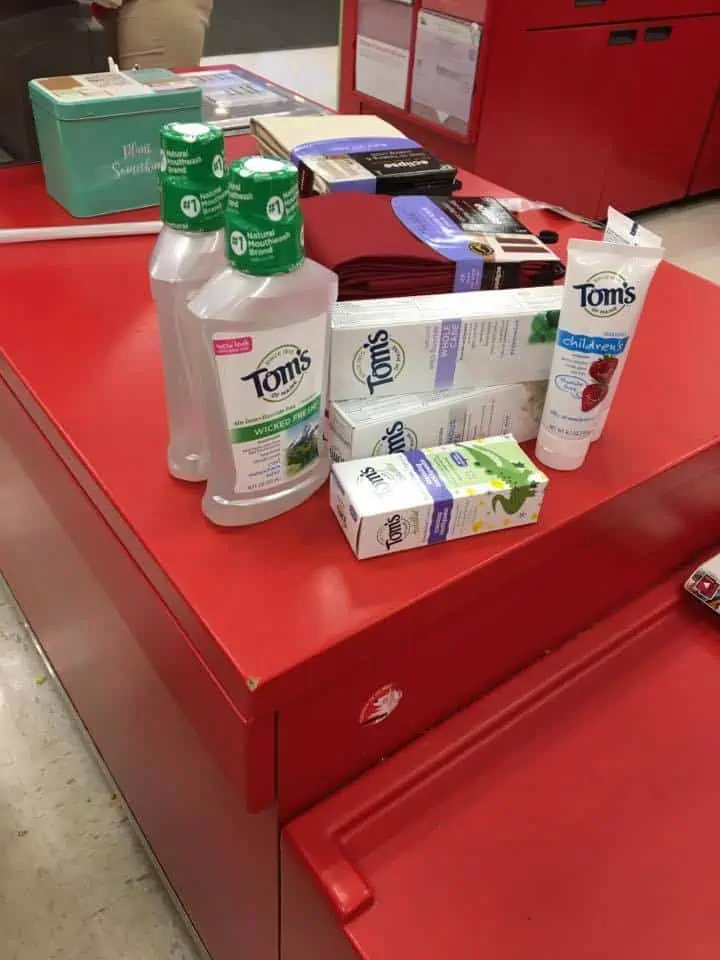 Visit Toms of Maine's website for more information.