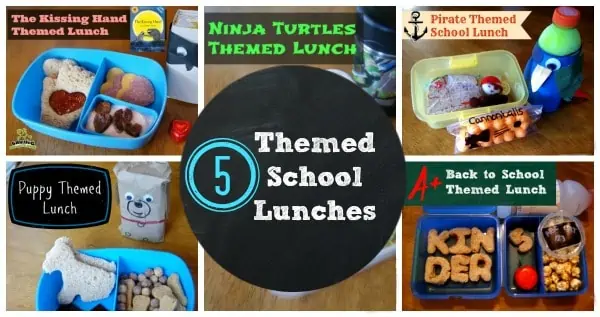 It's time for Back to School and I have a list of School Lunch Ideas that are sure to please even the pickiest of eaters!
I think I have included enough variety that you will find at least one of these lunch ideas will put a smile on that special little person in your life.
The Kissing Hand Themed Lunch
Ninja Turtles Themed Lunch
Pirate Themed School Lunch
Puppy Themed School Lunch
Back to School Themed Lunch
Stay tuned for another weeks worth of lunch ideas beginning on Monday.