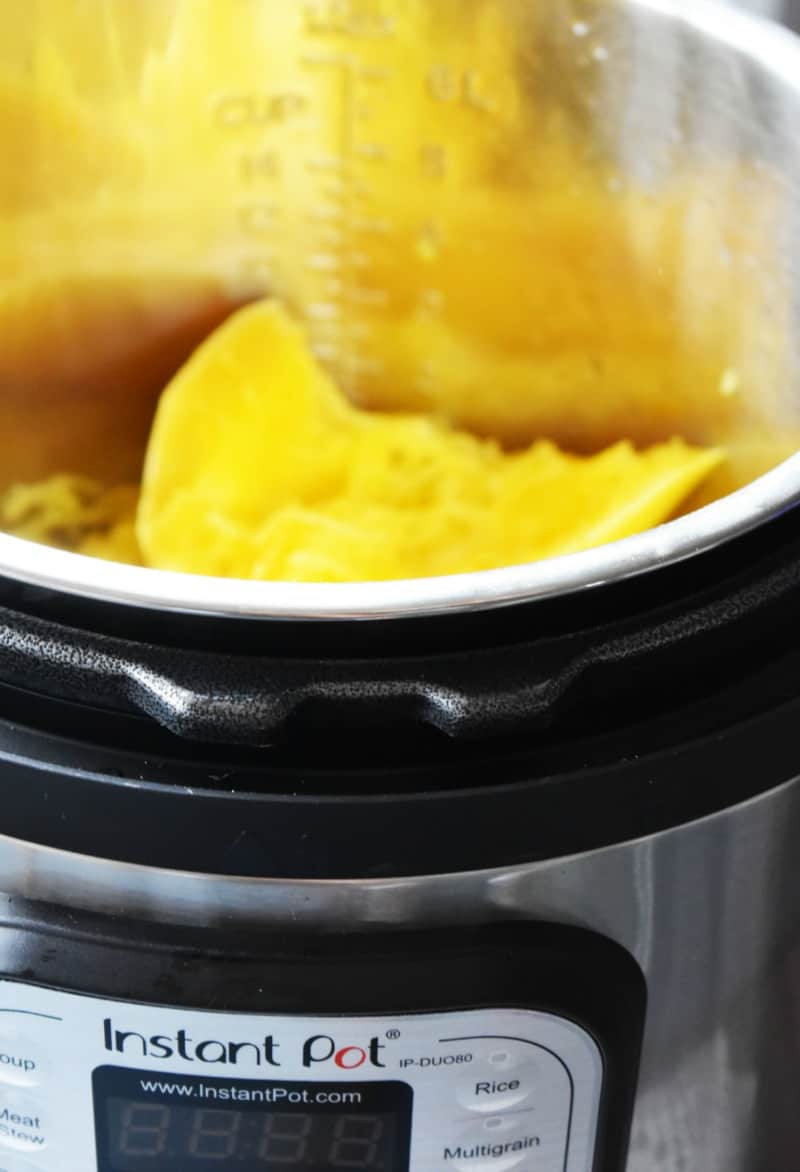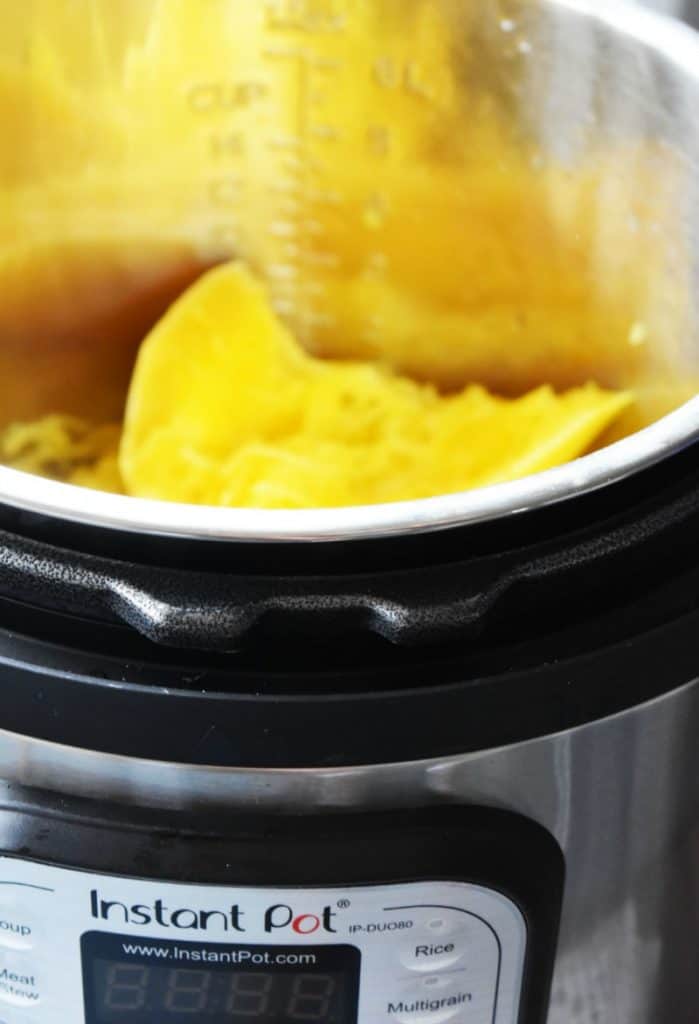 How to Cook Spaghetti Squash in an Instant Pot
I am always looking for new recipes that I can use in my Instant Pot, and I do believe that I now have THE best spaghetti squash recipe ever to share with you today!
Instant Pot IP-DUO60 7-in-1 Multi-Functional Pressure Cooker, 6Qt/1000W

This is the Instant Pot that I have been using for over two years now!
There are SO many great healthy spaghetti squash recipes available.
I love to make all kinds of things in my Instant Pot and will be sharing some of my favorite recipes here with you over the coming weeks.
I got my own Instant Pot two years ago and have found that it helps in so many ways.
It is a HUGE time saver. I can cook a complete meal using frozen chicken in about 15 minutes!
That is a really big deal to me because it means I am less likely to cave into temptation and stop for take out food, which we all know is not going to be as healthy of an option compared to making your own food at home.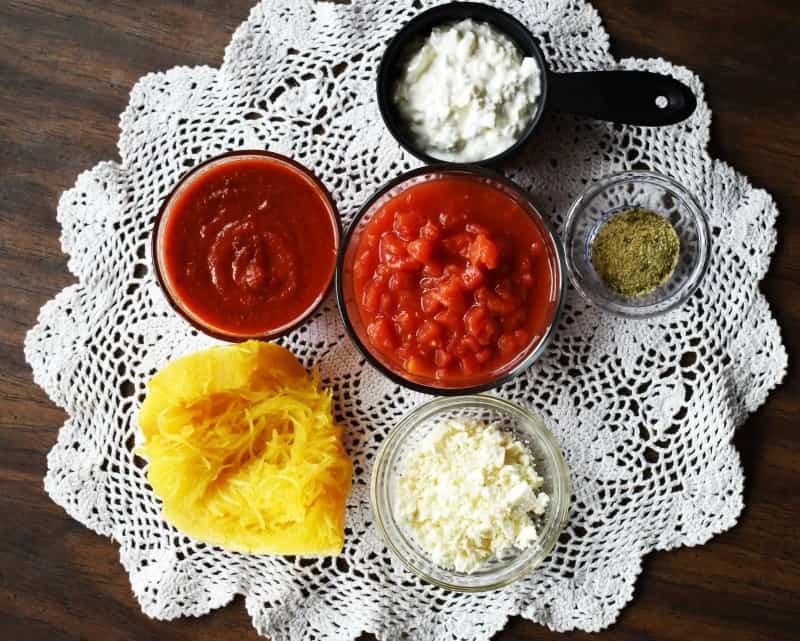 Instant Pot Spaghetti Squash Meatless Spaghetti 
Ingredients:
Directions:
Place water halved squashes, and oil in Instant Pot
.
Set timer on the Instant Pot for 10 minutes and press steam.
(Please note the time of steaming may be different depending on the size of spaghetti squash).
Seeds can be removed form squash after they are cooked.
Release steam immediately after turning off Instant pot
.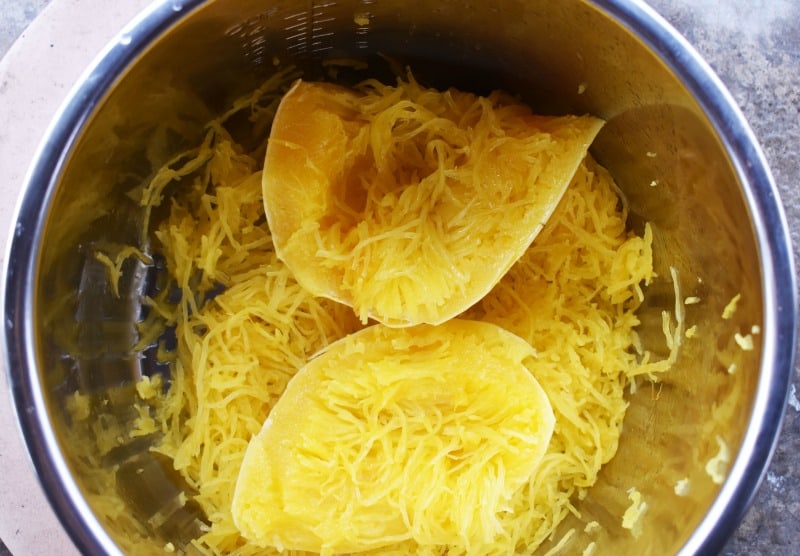 Remove lid. Allow squash to cool until they are cool enough to touch.
Gently remove seeds from squash.
Discard water and oil mixture from pot.
Take a large spoon and scoop out cooked spaghetti squash back into Instant Pot
.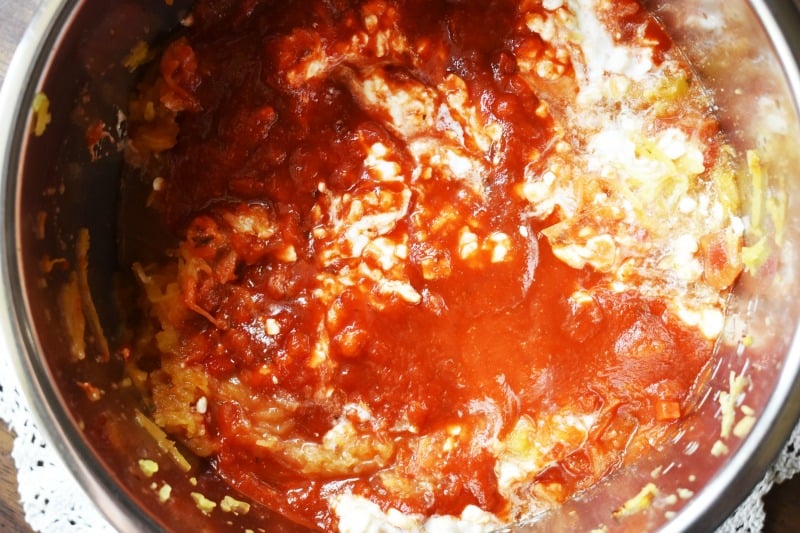 Add canned tomatoes, garlic salt, red pepper, cottage cheese, and tomato basil marinara to pot.
Turn low sauté setting on and set timer to 10 minutes.
Mix ingredients gently with spoon until contents are hot. Garnish with feta or mozarella.
(Makes up to 10 servings depending on your average calorie intake)
How to Cook Spaghetti Squash in an Instant Pot
Pressure cooker recipe for spaghetti sauce.
Ingredients
2

Medium Sized Spaghetti Squash Cut in Half

½

Cup

Feta Cheese Crumbles or Mozerella

2

Cups

Cottage Cheese

1

Tablespoon

Garlic Salt

2

Cans Canned Tomatoes 13.5 Ounces

1/2

Tablespoon

Red Pepper

optional

½

Table Olive Oil

½

Cup

Water

2

Cups

Tomato Basil Marinara
Instructions
Place water halved squashes, and oil in Instant Pot.

Set timer on the Instant Pot for 10 minutes and press steam.

(Please note the time of steaming may be different depending on the size of spaghetti squash).

Seeds can be removed form squash after they are cooked.

Release steam immediately after turning off Instant pot.

Remove lid. Allow squash to cool until they are cool enough to touch.

Gently remove seeds from squash.

Discard water and oil mixture from pot.

Take a large spoon and scoop out cooked spaghetti squash back into Instant Pot.

Add canned tomatoes, garlic salt, red pepper, cottage cheese, and tomato basil marinara to pot.

Turn low sauté setting on and set timer to 10 minutes.

Mix ingredients gently with spoon until contents are hot. Garnish with feta or mozarella.

(Makes up to 10 servings depending on your average calorie intake)
Nutrition
Calories:
133
kcal
|
Carbohydrates:
18
g
|
Protein:
8
g
|
Fat:
5
g
|
Saturated Fat:
2
g
|
Cholesterol:
14
mg
|
Sodium:
1225
mg
|
Potassium:
419
mg
|
Fiber:
4
g
|
Sugar:
9
g
|
Vitamin A:
549
IU
|
Vitamin C:
8
mg
|
Calcium:
123
mg
|
Iron:
1
mg