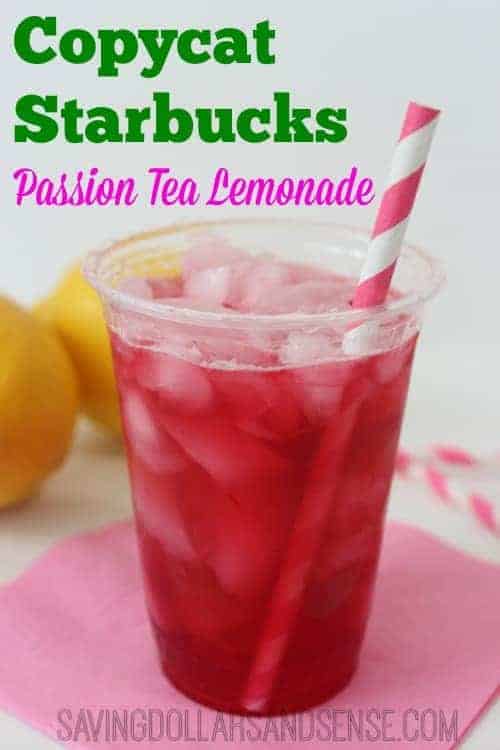 When you are looking for a refreshing drink this summer, try making this super easy to make Copycat Starbucks Passion Tea Lemonade Drink.
INGREDIENTS
2 Tazo Passion Tea Bags
16 oz Water
4 oz Lemonade
2 tsp sugar
1/8 tsp Vanilla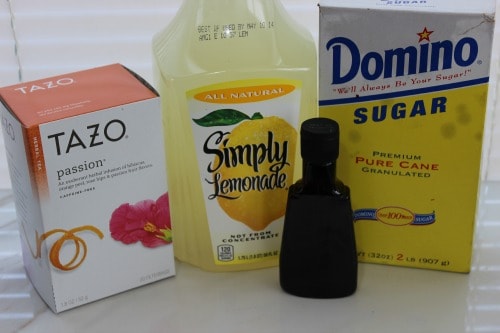 DIRECTIONS
Boil water.
Remove from heat add tea bags, sugar and vanilla.
Allow to sit for 15 minutes.
Remove tea bags and refrigerate for at least 1 hour.
Add ice to a tall closable container. Add 8 oz tea and 2 oz of lemonade per serving. Shake well to mix.