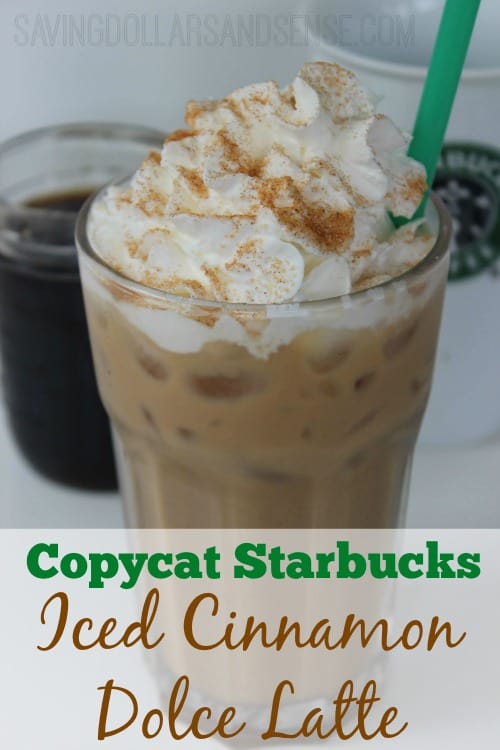 This Copycat Starbucks Iced Cinnamon Dolce Latte recipe is sure to be the perfect summer time drink!
Learning to make some of thee drinks at home will save you the higher cost of purchasing one from Starbucks. Not to mention the gas and time to get there when you can easily make one at home for a fraction of the cost.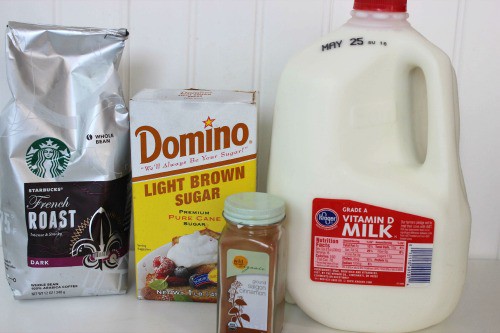 INGREDIENTS (yield 16 oz cup)
Cinnamon Dolce Syrup Ingredients
1 cup Water
1 cup Brown Sugar
1 tsp Cinnamon
2 oz Espresso or Extra Strong Coffee
6 oz Milk
Ice
2 tbsp Cinnamon Dolce Syrup
DIRECTIONS
Make syrup by bringing ingredients to a boil lower heat and simmer until reduced by half (about 5 minutes).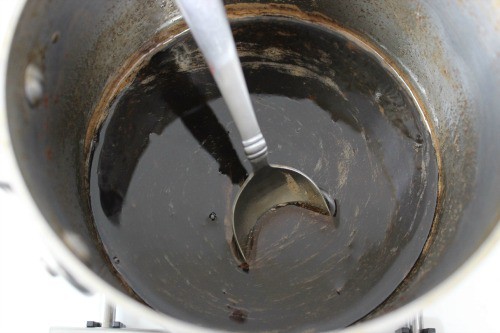 Allow to cool and store in a resealable container.
Brew coffee.
Add syrup to cup or glass.
Add coffee.
Add milk and stir well.
Add ice to fill.
Top with whipped cream.
Dust with cinnamon sugar or lightly drizzle with syrup.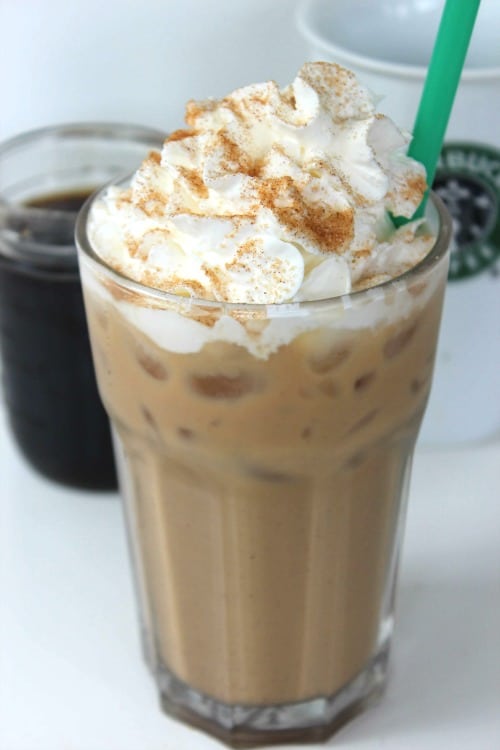 You might also like to try a Copycat Starbucks Passion Tea Lemonade.