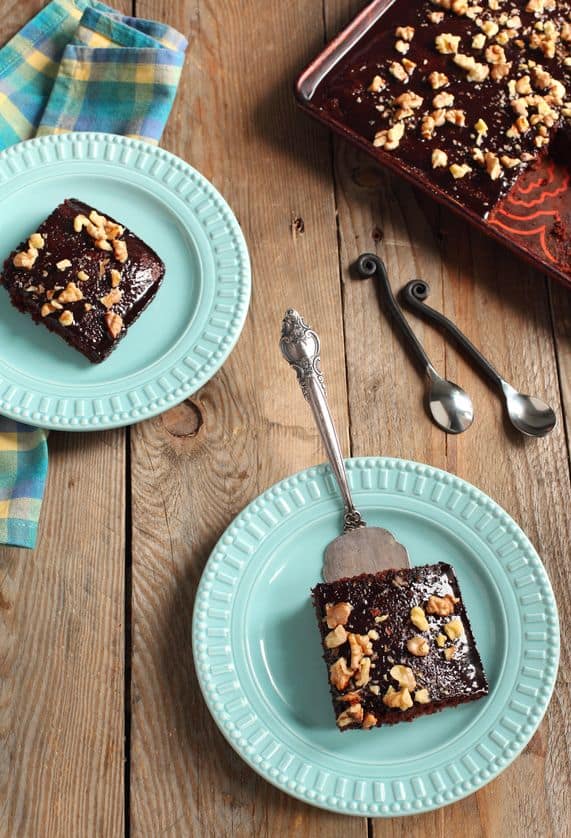 Several weeks ago I placed an order for the brand new Einkorn Flour from Young Living to give it a try after learning about the benefits of einkorn over what I have always used.
I will admit that after experimenting with other gluten free baking products that always had a strangely dense texture, I was pretty much expecting this cake to turn out similar. My family is not at all a fan of the gluten free treats I have tried to pass off as the real thing and after one taste they never asked for more.
The last cake I made was from a popular gluten free mix and it sat on my counter for almost a week, untouched!
So you can imagine why I assumed the same thing was going to happen again using the Young Living Einkorn Flour.
I did not tell anyone that there was anything different about this cake other than the fact that it was a sheet cake since none of us have ever tasted a sheet cake before.
A couple things that surprised me was the fact that you literally use a cookie sheet to bake it in which is why it is called a sheet cake. Also, this delicious recipe only uses a couple ingredients making it a pretty frugal dessert recipe!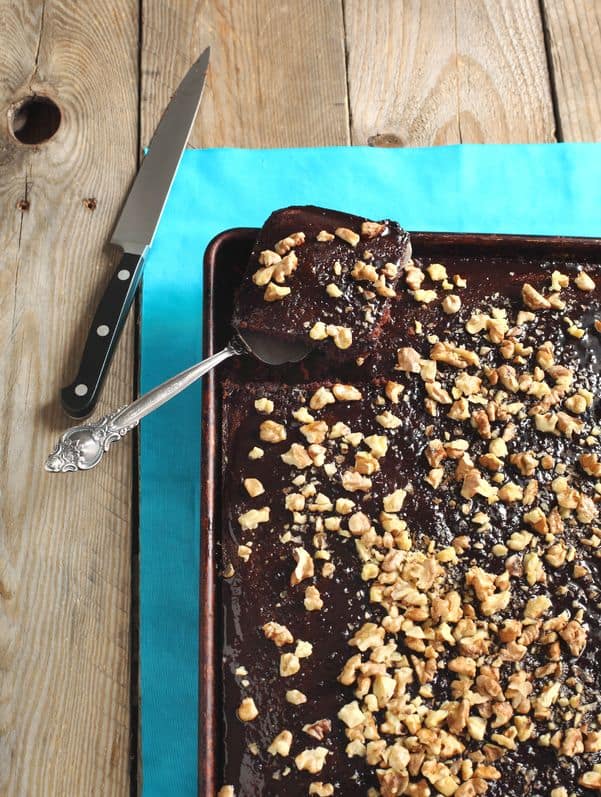 Einkorn Texas Sheet Cake Recipe
INGREDIENTS
Cake:
1 Cup Butter
1 Cup Water
1/4 Cup Cacao Powder (or cocoa)
2 Cups Einkorn Flour
1 Cup Sugar
1 Teaspoon Baking Soda
1/2 Teaspoon Sea Salt
1/2 Cup Sour Cream
1 Drop Black Pepper Essential Oil
Icing:
1/2 Cup Butter
1/4 Cup Milk
3 Tablespoons Cacao (or Cocoa)
1 Cup Honey
1 Teaspoon Vanilla Extract
DIRECTIONS
Grease cookie sheet 15 x 10 x 1 inch pan and preheat oven to 350° F.
Add butter, water and cacao to a saucepan and bring to boil. Remove from heat. Combine Einkorn Flour, sugar, baking soda and sea salt and then add to the chocolate mixture in the saucepan. Stir in essential oil and sour cream until smooth.
Pour into baking pan and bake for 20-25 minutes until a toothpick inserted comes out clean.
Prepare icing by melting butter in another saucepan and add milk and cacao. Bring to a boil and remove from heat. stir in honey and vanilla until smooth and creamy and then pour over the warm cake when it is finished baking.
Optional: Add any toppings you'd like such as nuts, coconut or chocolate chips to the top.
Allow to sit for about 30-60 minutes until the icing sets and then enjoy!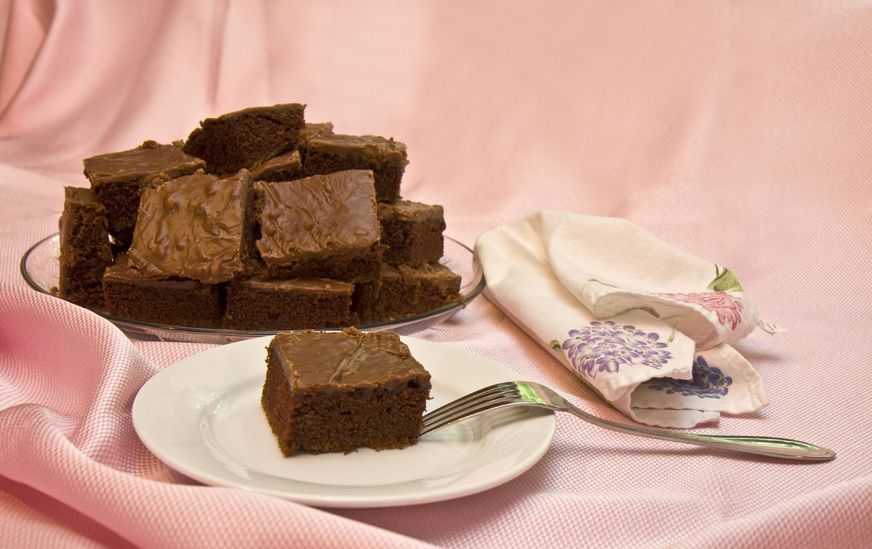 *Saving Dollars and Sense Tip: For a thicker "frosting" you can also add 3 cups of confectioners sugar to the icing recipe.
When you order Einkorn Flour here you will also recipe a nice little recipe booklet that includes several staple einkorn flour recipes to get you started.
I learned last week that there are plans for 143 more Einkorn products coming soon!
If you think you might buy more than once, you might want to take a look at how to get a wholesale membership that will save you 24% off all purchases!