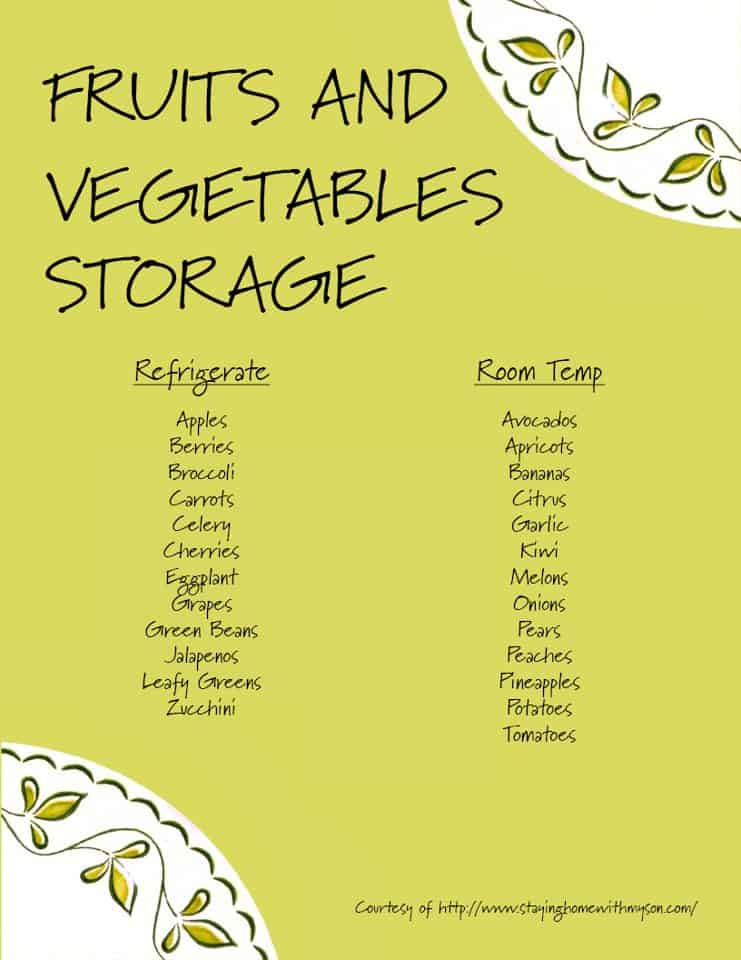 I am so excited to have found this handy chart that will let me know how fruits and veggies should be stored for optimal lifespan.
This has always been one of those things that I needed to know about, and now I can print out this super cute chart and hang it on my fridge so I'll never have to wonder again.
I always store my citrus, pears, peaches, and tomatoes in the fridge which I now see if the wrong way. I hate when my produce goes bad before I am able to use it. This is one more way to save money!
Thankfully Staying Home With My Son has created this beautiful PDF for anyone to use FREE!
You can print out your own Fruits and Vegetables Storage Chart here.