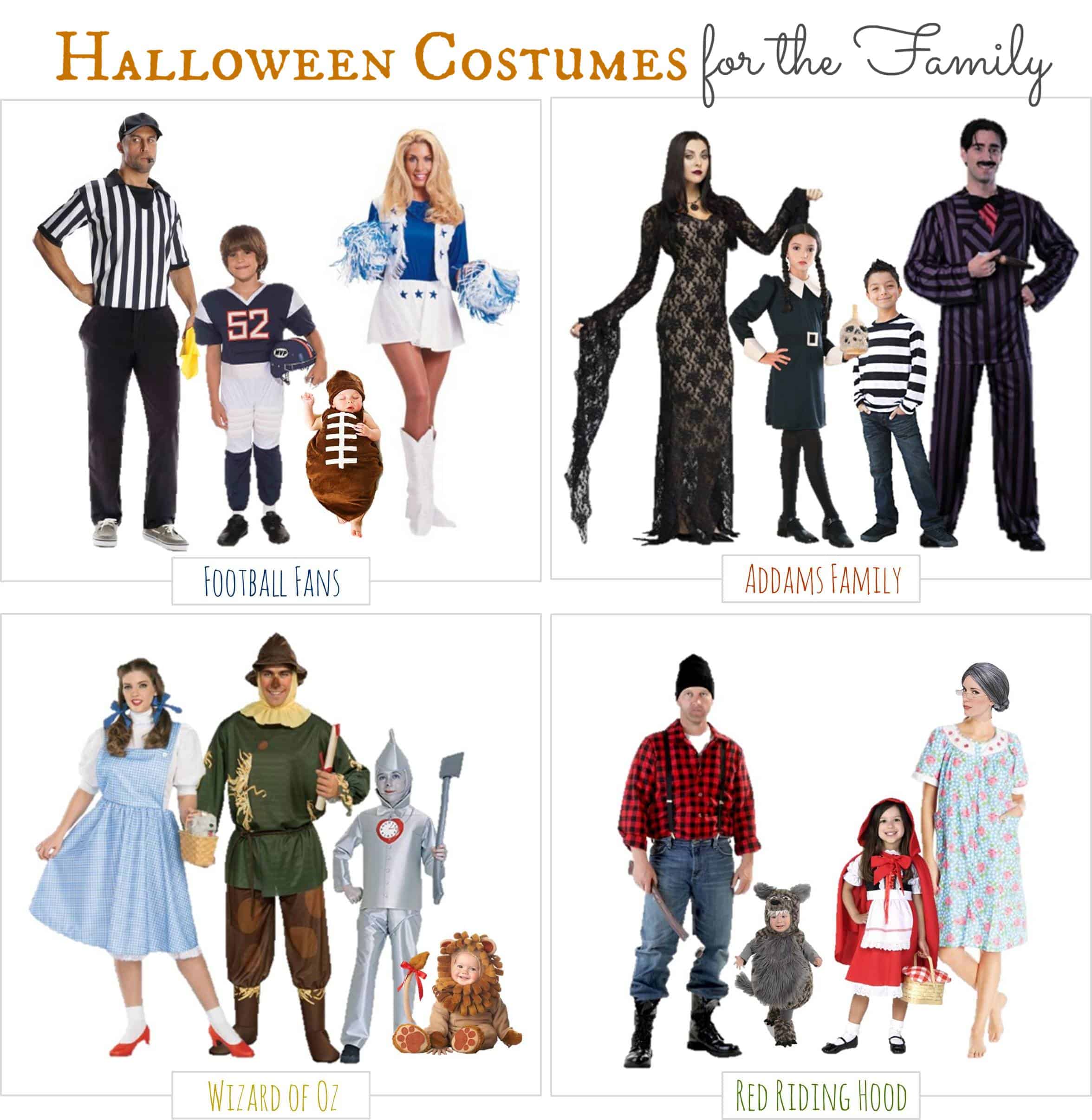 I look forward to seeing all of the costumes people wear each year. Some of them are SO creative.
I especially love when the entire family gets involved and chooses costumes that all match a theme like the ones below.
You can easily coordinate costumes for everyone in your family, which is always a ton of fun!
Check out the ideas below to find a costume theme for your family.
Wizard of Oz: