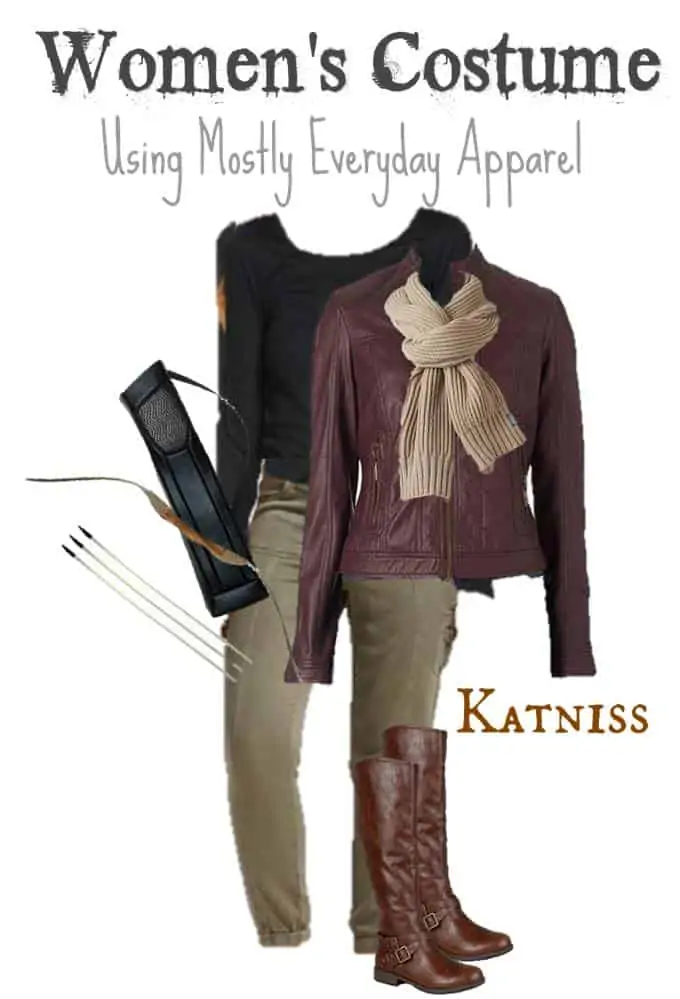 It doesn't have to cost a lot to participate in dressing up with your kids this year.
In fact, you can easily pull together a great costume using items you might already have in your closet. If you do need to purchase anything, it's not such a huge deal because you can continue to use the items long after the holiday has passed.
Here's an idea for Homemade Katniss Costume.
Knox Rose Chino Pants (Target) — $27.99
Mossimo Long Sleeve Tee (Target) — $3.60
Jou Jou Mockneck Leather Jacket (Kohl's) — $39.99
Journee Toe Buckle Boots (Target) — $54.99
Converse Oversized Knit Scarf (Kohl's) — $40.00
Rubie's Katniss Quiver (Amazon) — $9.12
Toy Wooden Bow and Arrow (Amazon) — $16.39
More Homemade Costume Ideas
Best Superhero and Villain Costumes for Boys
Best Superhero and Villain Costumes for Girls