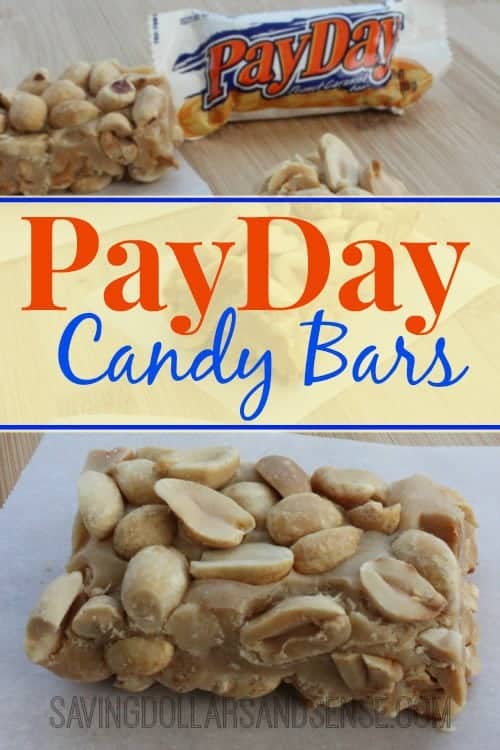 This Homemade PayDay Candy Bar Recipe is dangerously delicious!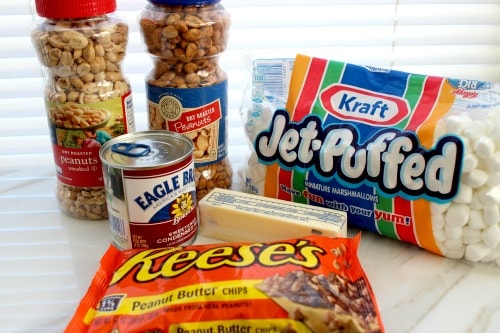 INGREDIENTS
10 oz Peanut Butter Chips
14 oz Sweetened Condensed Milk
3 tbsp Butter
2 cup Mini Marshmallows
24 oz. Dry Roasted Peanuts
DIRECTIONS
Prepare a 9×13 pan by buttering bottom and sides.
Pour half of peanuts into the pan.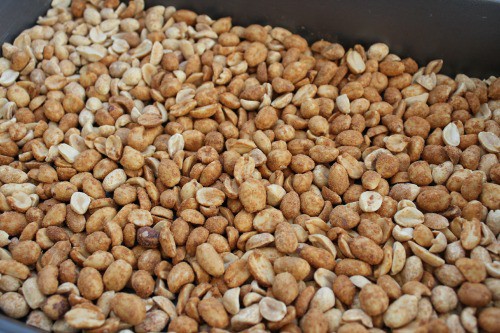 Over Medium Low heat, melt chips and butter in a pan.
Add in condensed milk and marshmallows, stirring until everything is melted and blended together.
Pour mixture over peanuts in the pan, distributing evenly and gently pressing down.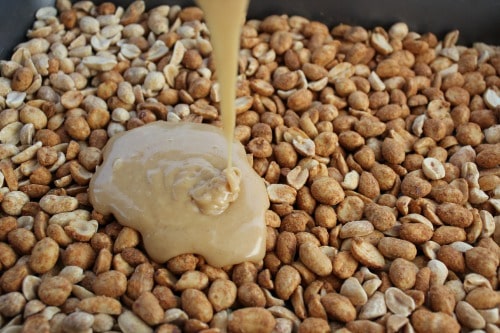 Top with remaining peanuts and press down to help adhere top layer of peanuts.
Allow to cool and set.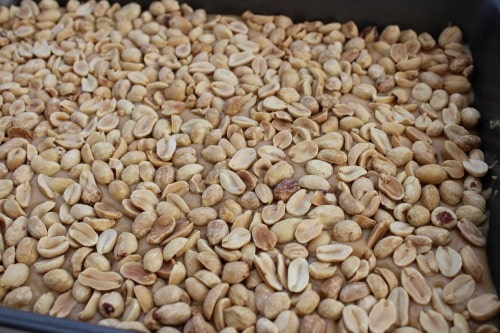 Cut into desired serving size.