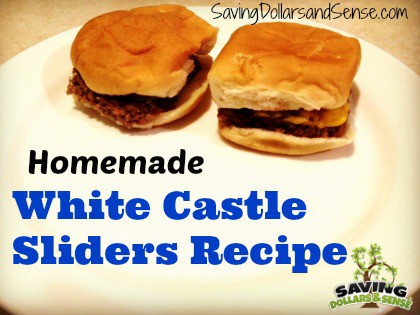 I saw a recipe a while back for Homemade White Castle Sliders and I just knew I was going to have to try this recipe for myself!
Last night after a long day out on the lake, I was not at all in the mood to cook. Thankfully this recipe is SO easy, and only required about 3 minutes of my time and another 25 minutes to cook!
I did not have any onion flakes on hand, and since my son hates onions I just left them out completely.
They were Ah-Maze-ing! My husband and I both think the onions would have made them better, but honestly they were great with or without them.
I found the perfect little slider buns on clearance at Kroger last week for just $.33 each!
Basically you just need to find a 9×13 pan to push the hamburger into the bottom of. Sprinkle with some seasoning salt and bake in the oven at 400 degrees for 25 minutes.
When they are done, place pieces of cheese across the top. This took 6 pieces for me. Then cut into 24 little sliders and put them on a bun. I tried to do this as quickly as possible because I wanted to get the sliders out of the grease they were sitting in.
Add a pickle to each on and some ketchup and mustard and enjoy!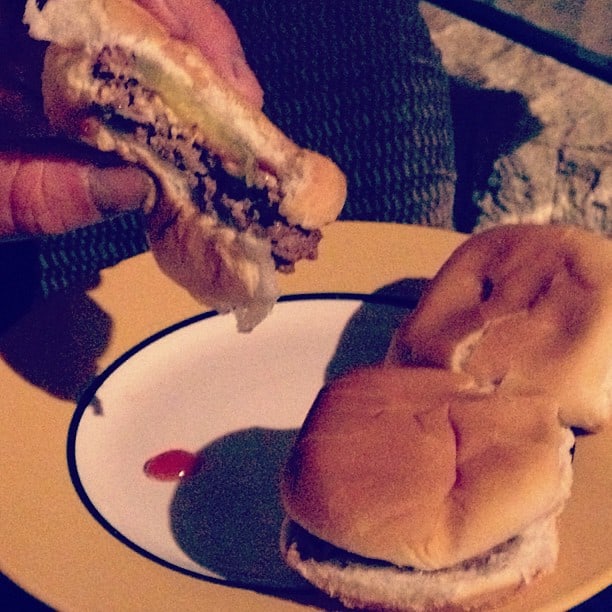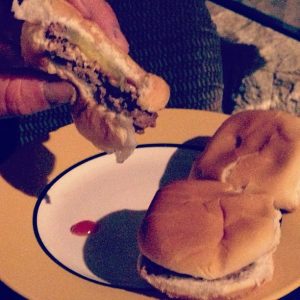 Both of my guys LOVED these! I know I will be making them again soon. They are easier than making regular hamburgers and I happen to think they even tasted better.