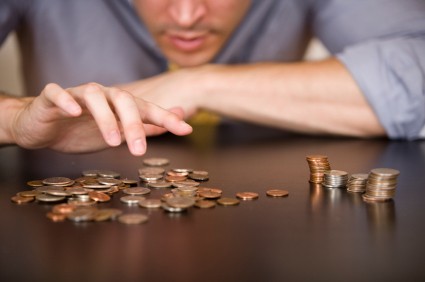 The symptoms are familiar: nausea, regret, and a pounding headache.
While these feelings can be attributed to any late night on the town, they can also be the result of overindulgent holiday spending.
If you want to learn about How to Save Money, read more below.
If looking at the balance of your credit card statement leads to one or more of these symptoms, you're likely suffering from a holiday debt hangover.
Cure your holiday debt hangover and get back on your financial feet with these simple steps.
Face It
It's easy to ignore your credit card and debt and pretend they don't exist. However, the longer you avoid your problems, the worse your financial situation will become.
Begin dealing with your debt by organizing your financial accounts and statements to determine how much money you actually accumulated on your credit and store cards over the holidays.
Note the balance and interest rates for each card and set up the minimum payments now to pay on time and avoid potential late fees. Check CreditKarma.com to understand your current credit score and find ways to manage your debt.
Hydrate Now
Before your credit card comes due, start looking for ways to replenish your bank account now. You likely received cash during the holiday season, either in the form of a gift or work bonus.
Deposit what you can and treat yourself after you've paid down any debt. If you received gift cards you don't plan on using, sell them for cash on sites likeGiftCardGranny.com to get up to the 92-percent back.
You can also sell items around your home you no longer use. For example, get cash for old gadgets like smartphones and video games from sites like Gazelle.com and NextWorth, and sell gently-used clothes at RecycleYourFashions.com.
Moderate Your Consumption
Limit buying to essentials — food, bills, gas, etc. — and avoid discretionary spending until your credit card balances are paid off. You likely received plenty of new things during the holiday season, so these should keep you well occupied and satisfied in the interim of paying down your debt.
Identify your spending triggers and avoid them at all costs (i.e. don't go to the mall if you can't control yourself from buying new clothes!). If you're in need of something to distract you from spending money, focus on a New Year's resolution like working out or reading and learning something new. You can access free books at your local library!
Plan Your Recovery
Paying down debt takes time and without a plan, you can get lost and lose focus easily.
A carefully crafted repayment plan will help you overcome obstacles. Set realistic goals and include the various steps you will need to take along the way to be successful and pay down your debt faster.
For instance, consider putting your gym membership on hold for a few months and run outside or cut your cable and subscribe for a free month of Netflix and Hulu Plus. During this time you can put those extra funds directly to paying down debt without feeling the pinch in your paycheck.
Tracking your efforts and watching your debt diminish will help you stay motivated. Use one of several debt reduction apps to help you monitor and stay on top of your progress.
Treat the Toxins
Toxic spending behavior is one of the biggest culprits to a holiday debt hangover, and identifying these toxins is the first step toward recovery. Did you fail to budget? Did you binge shop near the end of the season?
Did you skip money-saving strategies in favor of convenience? Understanding where you went wrong is the first step to righting the path ahead, so make a note of the missteps and outline ways to correct them.
Send it Back
If in your search for spending mistakes you notice that you purchased one too many gifts for yourself this season, it's time to return those items you haven't opened or used. Beware of end-of-season sale temptations though that may cause you to buy more.
If you don't trust yourself, ask a family member or friend to help you make the return. He or she will hold you accountable and keep your eyes and hands from wandering.
Ditch "Hair of the Dog"
When you're already deep in debt, what difference will a few more dollars at the coffee shop or one last shopping spree make? A big one, as it turns out. Credit card interest is how banks make money off spenders, and the higher your balance, the more time it takes to pay it off and the more interest you pay. Avoid the mentality of "one more isn't going to kill me" and cut off your discretionary spending immediately.
Guest post by Andrea Woroch, a nationally-recognized shopping expert for Kinoli Inc., who helps consumers live on less without radically changing their lifestyles. From smart spending tips to personal finance advice, Andrea transforms everyday consumers into savvy shoppers. She has been featured among top news outlets such as Good Morning America, NBC's Today, MSNBC, New York Times, Kiplinger Personal Finance, CNNMoney and many more. For more information, visit AndreaWoroch.com or follow her on Twitter for daily savings advice and tips.