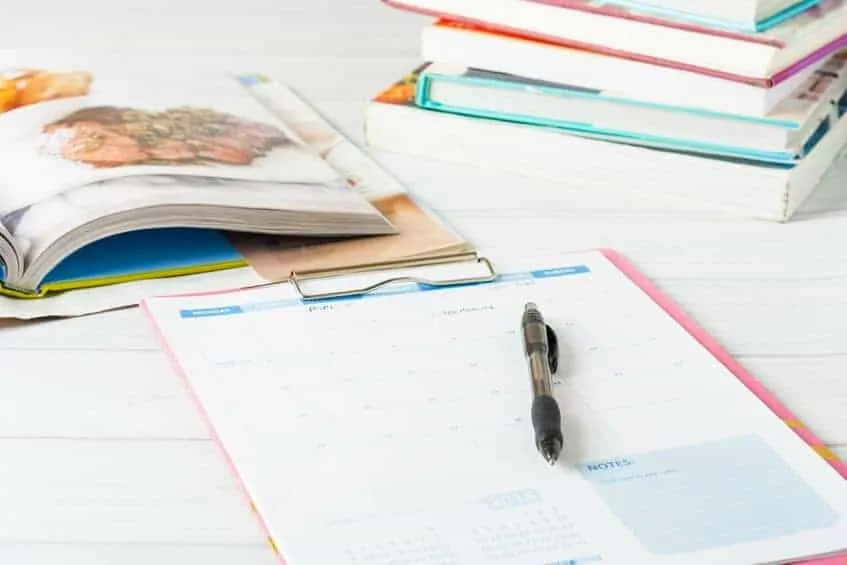 I don't know about you but I tend to get pretty relaxed in so many areas of my life during the summer months.
This includes my financial, home and health life.
Now that fall has officially arrived I am looking forward to getting back to my healthier habits, which is why I was SO excited about this crazy good deal I found today to help me get right back on track in one area of my life that seems to contribute to all others areas of my life.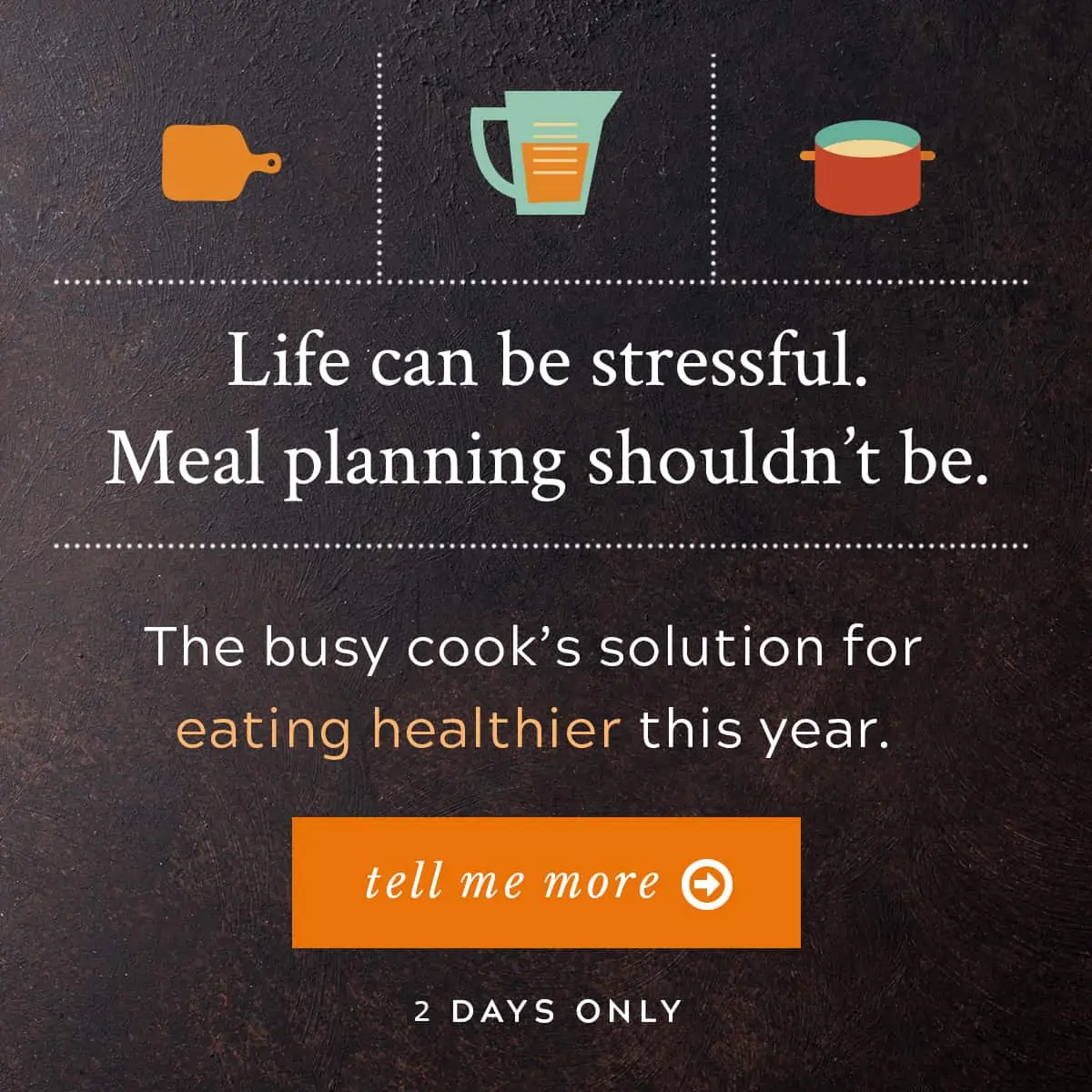 What if there was just one thing standing between you and a healthier life?
I know it seems hard to believe but hear me out…
Healthy meals don't just happen.
(Wouldn't that be nice!)
You have to decide what you're eating, make your list, buy the ingredients, and then prepare everything.
And the domino that starts it all is knowing what you're going to eat.
In other words, the path to health begins with a plan.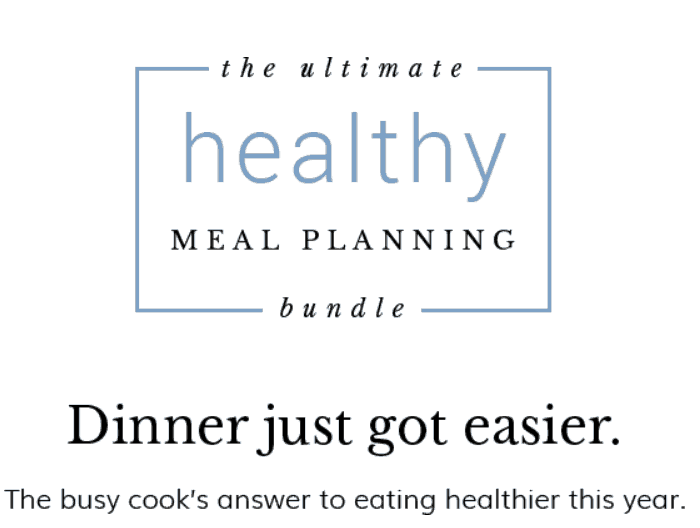 Today, you can get your hands on ready-made meal plans for just the way you eat—complete with shopping lists and fresh recipes—for a ridiculously low price.
It's called the Ultimate Healthy Meal Planning Bundle – back for just two days! – and here's how it works:
It's a complete meal planning solution made up of 10 mini-bundles.
Each bundle contains digital cookbooks, fresh meal ideas, and ready-made plans (and even grocery lists!). No matter how you eat, there's a mini-bundle that's perfect for you and there are two buying options:
Option 1:
Pick up just one mini-bundle that works best for your life right now – quick & healthy, budget-friendly, Instant Pot & slow cooker OR diet-specific options like vegan, real food, paleo, keto, gluten-free… there's one that's right for you.
Option 2:
For less than the price of two mini-bundles, get the ENTIRE package with over 3,000 recipes and 100 weeks of made-for-you meal plans, so you've got total control no matter how your food needs change.
You really can get healthier, starting today.
Make those dominos fall by picking up your copy of the Ultimate Healthy Meal Planning Bundle (or any of the mini-bundles) right here: CLICK HERE

As soon as I finished placing my order, I was able to access everything right away!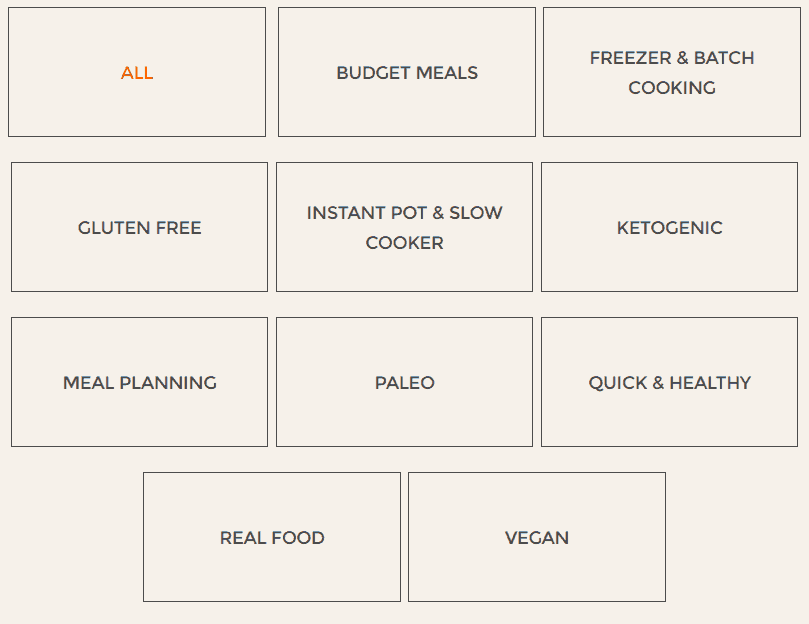 You'll find all kinds of great stuff to help you master meal planning once and for all!
Here are some of my faves so far from this bundle. I just got mine this morning, so I am still looking through everything, but so far it is AWESOME. That's why I knew I needed to jump over here and tell you about it so you can grab yours too!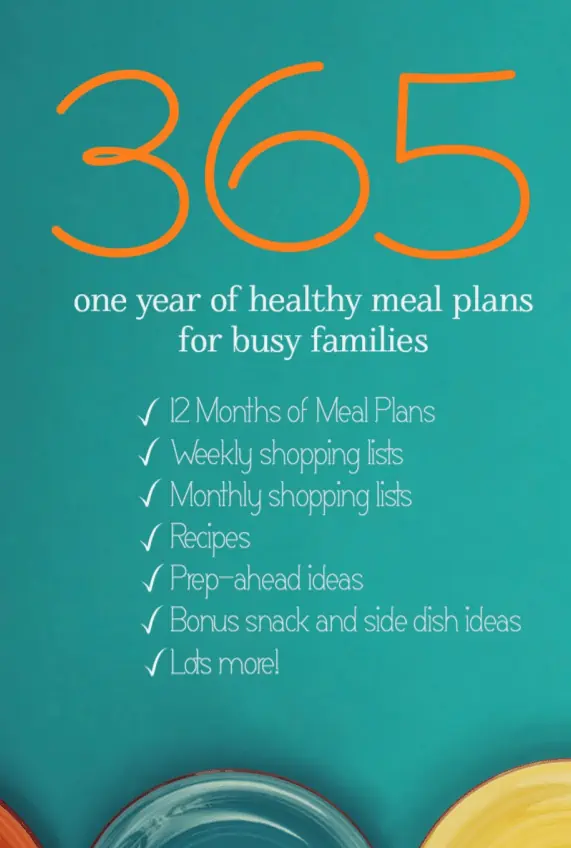 Budget Meals
4 Week Costco Meal Plan by Andrea Green ($4.99)

A Month of Meals from My Humble Kitchen to Yours by Diana Bauman ($5.99)

Conquering Your Kitchen: How to Plan Meals, Shop, and Cook Real Food with Confidence and Purpose by Annemarie Rossi ($4.99)

Healthy Eating on a Budget by Rachael Condon ($12.97)

Meal Plan on a Budget: Feed Your Family for Less than $5 Per Person a Day! by Danielle Reeves ($1.99)

Real Food for the Real Homemaker by Elsie Callender ($9.99)

Simple Soups: 12 Easy Soups to Stretch Your Budget by Jessica Cramer ($9.99)

The Everything Beans Book: 30 Frugal, Nutrient-Packed Recipes for Every Eater by Katie Kimball ($8.95)

The Frugal Recipe Cookbook by Lisa Goodwin ($3.99)
Freezer & Batch Cooking
4 Weeks of Easy Meal Planning by Brittany Wise ($12.00)

Batch From Scratch by Lisa Barthuly ($9.95)

Breakfast, Lunch & Family Favourites by Sharla Kostelyk ($15.00)

Cook a Week of Meals in 4 Hours by Darren Stehle ($11.60)

Freezer Cooking with Milk & Honey Nutrition by Mary Ellen Phipps ($15.00)

Freezer Meal Clubs Recipe Book by Amylee Udell ($14.99)

Money Saving Mom's Freezer Favorites: Breads & Desserts by Crystal Paine ($9.99)

Prep Ahead Freezer Meals by Alea Milham ($9.99)

The Ultimate Guide to Freezer Friendly Meals – Chicken by Angela Davis ($3.99)

Throw and Go Meals: Easy Prep for the Busy Chef by Abby Keyes ($25.00)

Work Lunch Made Easy: 30 Days of Nourishing Lunches That Will Change the Way You Eat at Work by Ally Milligan ($15.00)
Instant Pot & Slow Cooker
21 Healthy Instant Pot Dinners by Nancylynn Sicilia ($7.99)

Easy Instant Pot Recipes by Justine Howell ($9.99)

Eat the Clock! Easy Instant Pot Recipes on the Table in Under 45 Minutes by Kara Carrero ($8.99)

Freezer Meal Boot Camp Packs #1 and #2 by Leslie Lambert ($12.99)

From Freezer to Crock to Table: How to Make 20 Slow Cooker Freezer Meals in Less than 3 Hours by Karen Petersen ($3.99)

Hangry Beyond Belief: A 30 Day Pressure Cooker Meal Plan for the Busy Cook by Jessica Van Slyke ($3.99)

Instant Pot Favorites: Healthier Instant Pot Recipes that your Family will Love! by Becca Ludlum ($7.99)

Mama and Baby Love Slow Cooker Freezer Meals ($14.99)

Master the Electric Pressure Cooker by Marci Buttars and Cami Graham ($14.99)

Meal Plan: 20 Slow Cooker Freezer Dump Meals for under $150 by Lauren Greutman ($5.97)

Traditional Cooking School's Pressure Cooker Favorites by Wardee Harmon ($9.99)
Ketogenic
30 of the Best Low Carb Recipes by Denise Wright ($9.99)

Almost Zero Carb Meal Plan by Ann Moore ($30.00)

Keto CrockPot Slow Cooker Cookbook by Stephanie O'Dea ($9.49)

Keto Family Cooking by Hillary Moore ()

Low Carb Family Favorite Recipes by Georgina Bomer ($5.99)

Low Carb Meal Plan Starter Kit by Maya Krampf ($9.99)

Low-Carb Starter Pack: The Complete Beginners' Guide by Libby Jenkinson ($12.00)

The Art of Healthy Eating: Slow Cooker by Maria Emmerich ($12.99)

The Keto Family Table by Kelli Becton ($9.99)
Since this is the second time the Healthy Meal Planning Bundle is being offered this year, it's only on sale for 48 hours, just until tomorrow at midnight (before it disappears forever).