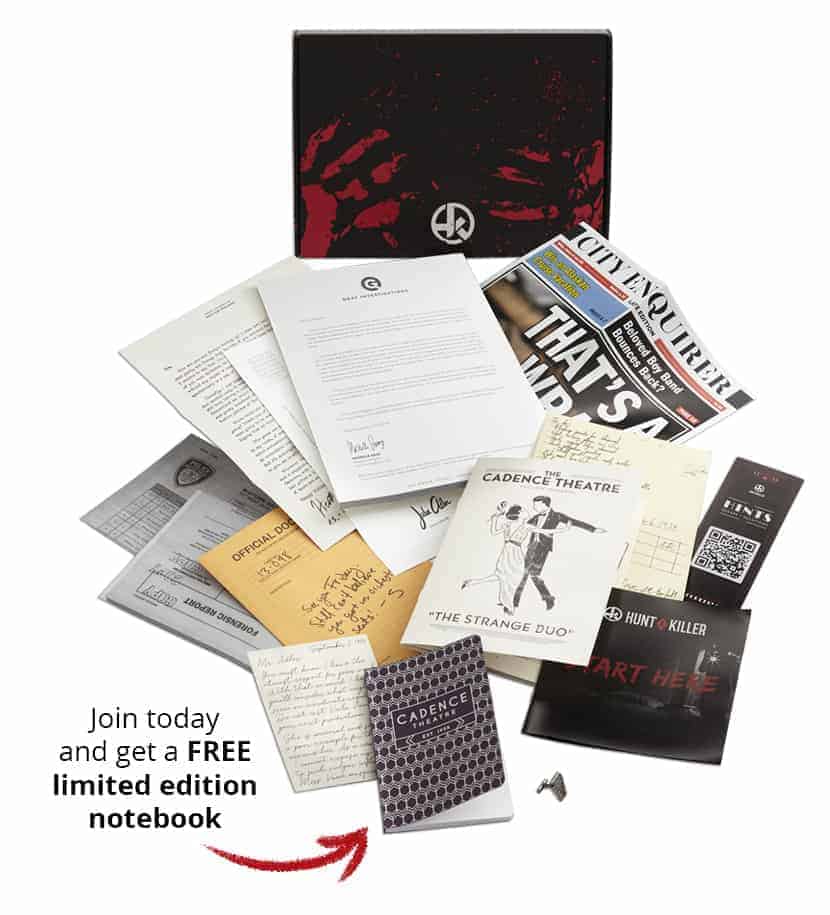 I am so excited to share this Hunt a Killer Discount Code with you today!
I've been hearing several of my friends talk about the Hunt a Killer game, which is perfect for anyone that loves mysteries, true crime or detective stories.
Hunt a Killer Game
You get a box filled with clues and everything you need to solve a case sent to your front door. This includes authentic newspaper clippings, personal effects, documents, correspondence and MORE!
I just used the coupon code MAGICLINKS2020 to get a FREE box.
I just had to pay $3.95 for the cost of shipping.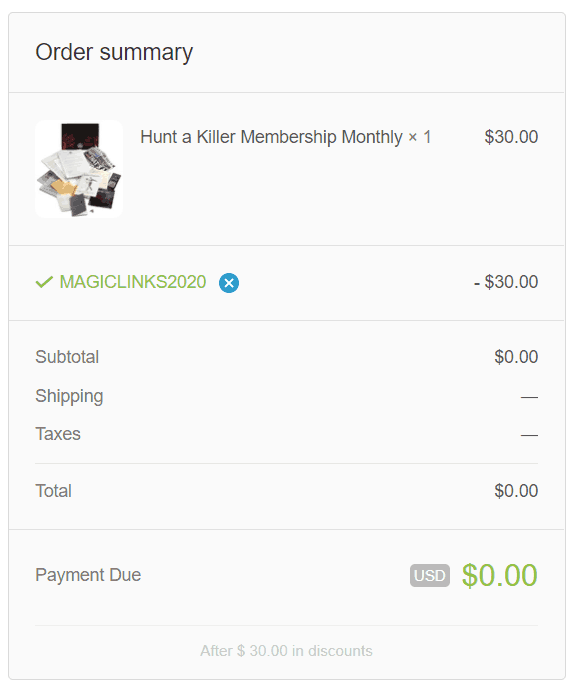 You can solve the mystery by yourself, with a loved one, friends or your entire family.
It sounds like a really fun activity and a great distraction from life.
If you get stuck on any of the clues, there is a huge Hunt a Killer Facebook community that you can work with to find the answers you need.
Hunt a Killer Cost
Hunt a Killer is regularly priced starting at $20 a box, with three different plans to choose from.
I chose the $30 monthly box and cannot wait for it to arrive. I think it will be a fun way to spend some of my time at home.
Saving Dollars and Sense: You will need to make sure to go in to your account and cancel your account after your box arrives, otherwise they will charge you the full price for next months box.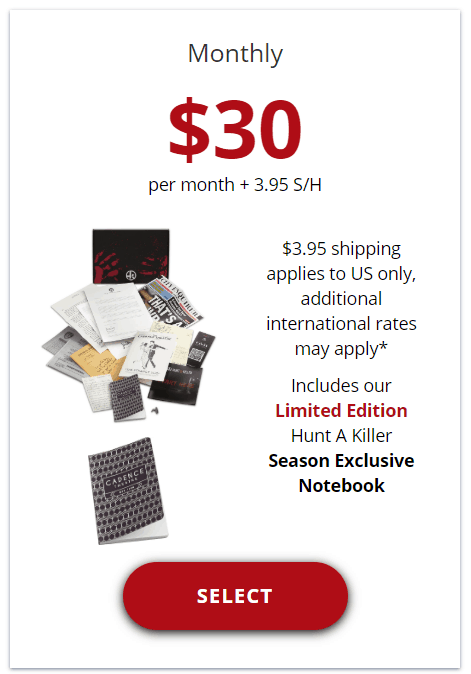 For a limited time, you can get your first box FREE, when you use the coupon code MAGICLINKS2020.
I am super excited to get my box!!