Summer has officially begun for some already and I thought a summer reading book list for kids might be handy!
There is nothing that reminds me of summer vacation like the idea of sitting against a tree on a beautiful summer day getting lost in a new land. When I was a kid books were my way of traveling to far off places (and times).
One thing that I suggest when choosing some summer reading books for your kids is to choose books that are easier reading than they are normally used to.
There is no reason that they need to read a 500-page novel (unless they want to of course) and summer reading is supposed to be fun….not work!
Don't forget to check out all of these FREE Kids Summer Reading Programs!
Elementary School
Ages Kindergarten & Up
This sparkling picture book, filled with such favorites as pink bubble gum, pink peonies, pink cotton candy, and pink fairy princess dresses, celebrates all things pink while showing that being yourself is best of all.
Ages 6 & Up
The classic fantasy trilogy of Elmer Elevator and the flying baby dragon has delighted children and parents for generations.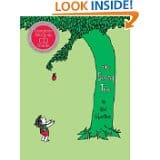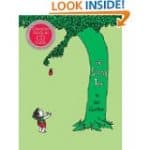 This is one of my family's favorite childhood books!
Since it was first published fifty years ago, Shel Silverstein's poignant picture book for readers of all ages has offered a touching interpretation of the gift of giving and a serene acceptance of another's capacity to love in return.
Ages 8 & up
Jack and his little sister Annie are just two regular kids from Frog Creek, Pennsylvania. Then they discover a mysterious tree house packed with all sorts of books…and their lives are never the same! Soon they are traveling through time and space in the magic tree house and having amazing adventures. Whether it's watching baby dinosaurs hatch, finding a secret passage in a castle, helping a ghost queen in an Egyptian pyramid, or finding pirate treasure, readers won't want to miss a single story!
Greg Heffley is in big trouble. School property has been damaged, and Greg is the prime suspect. But the crazy thing is, he's innocent. Or at least sort of.
Titles in the Set: Diary of a Wimpy Kid, Rodrick Rules, The Last Straw, Dog Days, The Ugly Truth, Cabin Fever, The Third Wheel, Hard Luck, The Long Haul, Old School, Double down, Do it Your Self
These are the stories of a girl that trouble always follows.
Laugh yourself silly with the world's funniest kindergartner—Junie B. Jones! Books in this boxed set include Junie B. Jones and the Stupid Smelly Bus, A Little Monkey Business (#2), Junie B Jones and Her Big Fat Mouth (#3), and Junie B Jones and Some Sneaky Peeky Spying (#4). Perfect for the first day of kindergarten, preschool, and kindergarten graduation gifts, and birthday and holiday gifts for the young readers in your life!
I LOVED this series when I was younger and so did my kids!
This is another series that my family and I enjoyed reading aloud together!
Experience all seven tales of C. S. Lewis's classic fantasy series, The Chronicles of Narnia, in one impressive paperback volume!
Epic battles between good and evil, fantastic creatures, betrayals, heroic deeds, and friendships won and lost all come together in this unforgettable world, which has been enchanting readers of all ages for over sixty years.
These fun-filled chapter books mix school, monsters, and common kid problems with hilarious results.
A new trade release of the hugely popular book club series by Mike Thaler and Jared Lee. These fun-filled chapter books mix school, monsters, and common kid problems with hilarious results.
My son was a very reluctant reader and I had pretty much given up hope when I stumbled upon Percy Jackson! You can read how one book had the ability to turn my son into a voracious reader (at least until he'd read the entire series).
Percy Jackson is a good kid, but he can't seem to focus on his schoolwork or control his temper. And lately, being away at boarding school is only getting worse-Percy could have sworn his pre-algebra teacher turned into a monster and tried to kill him.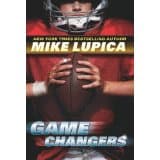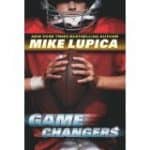 Ages 8 & Up These look to be mostly sports themed and comes highly recommended by a Paula, the mom of 3 boys.
Mike Lupica is one of the most prominent sportswriters in America. His longevity at the top of his field is based on his experience and insider's knowledge, coupled with a provocative presentation that takes an uncompromising look at the tumultuous world of professional sports.
Ages 10 & Up These also come highly recommended for boys.
Gary Paulsen is one of the most honored writers of contemporary literature for young readers. He has written more than one hundred books for adults and young readers and is the author of three Newberry Honor titles: Dogsong, Hatchet, and The Winter Room.
You could let your child loose with these books, or sit down and read them aloud with them. We read them aloud and it has become a family favorite memory.
This five-book paperback box set of the classic series features Garth Williams' illustrations in gorgeous full color.
The five books in the timeless Little House series tell the story of Laura's real childhood as an American pioneer and are cherished by readers of all generations. They offer a unique glimpse into life on the American frontier and tell the heartwarming, unforgettable story of a loving family.
Ages 10 & Up My son LOVED all of the books by Rick Riordan that he has read. And that's saying a lot since when would rather have a tooth pulled than actually read for the fun of it 😉
Rick Riordan is the #1 New York Times bestselling author of the Percy Jackson and the Olympians series, the Kane Chronicles, and the Heroes of Olympus. He is also the author of the multi-award-winning Tres Navarre mystery series for adults.
High School
Thanks to the popularity of the movie based on the first book, people of all ages are curious to read the series. I read it and loved it, as did my son who is 14 years old and not a huge fan of reading. In fact, the following book is the only reason I was ever able to get him to read anything "for fun".
The extraordinary, groundbreaking New York Times bestsellers The Hunger Games and Catching Fire, along with the third book in The Hunger Games trilogy by Suzanne Collins, Mockingjay, are available for the first time ever in a beautiful boxset edition. Stunning, gripping, and powerful. The trilogy is now complete!
This series is even better than the popular movies based on the story.
J.R.R. Tolkien (1892.1973), beloved throughout the world as the creator of The Hobbit and The Lord of the Rings, was a professor of Anglo-Saxon at Oxford, a fellow of Pembroke College, and a fellow of Merton College until his retirement in 1959. His chief interest was the linguistic aspects of the early English written tradition, but even as he studied these classics he was creating a set of his own.
My daughter read every one of his books that she could get her hands on one year when she was about 17 years old.
Nicholas Sparks is one of the world's most beloved storytellers. All of his books have been New York Times bestsellers, with over 105 million copies sold worldwide, in more than 50 languages, including over 75 million copies in the United States alone.
There are several highly recommended books by this author.
Cornelia Funke is one of today's most beloved writers of magical stories for children. She is the author of The Thief Lord, Dragon Rider, Inkheart, Inkspell, the Ghosthunters series, When Santa Fell to Earth, and Igraine the Brave. She lives with her family in Los Angeles, California, in a house full of books.
Don't forget to pick up a couple of Craft & Activity Books! These are great to keep on hand for long car rides too. Also, it would be a lot of fun to have a nature activity book available for spur of the moment backyard fun!
Are there any books missing from this list that you would recommend?