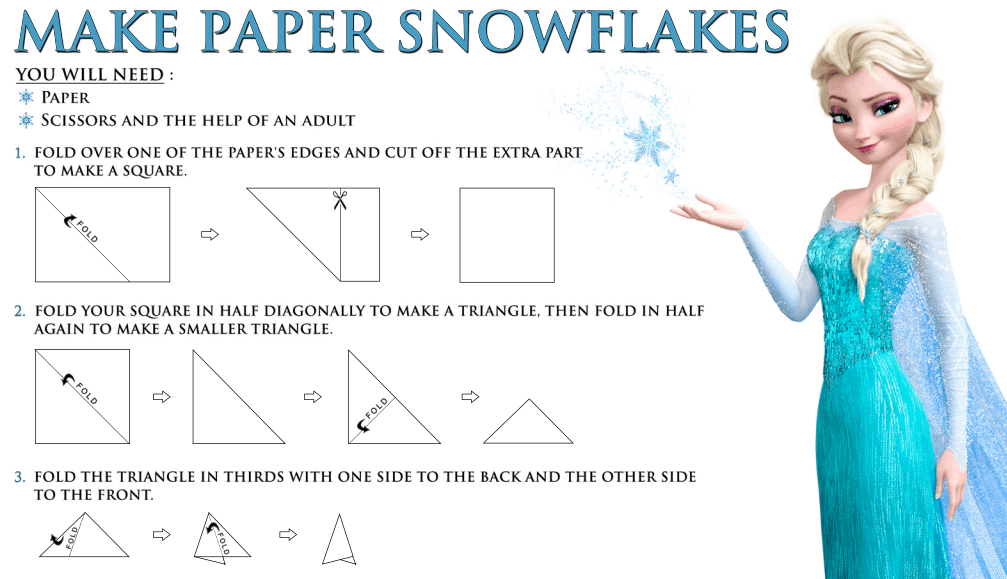 Disney's newest movie Frozen is set to hit theaters Thanksgiving Day!
In the meantime, you can print off this FREE Frozen Activity Sheet and make your own paper snowflakes using the step by step directions.
My kids and I would make paper snowflakes every year and tape them to the windows for a fun and practically free activity.