Teach your kids financial responsibility using all of the financial planning tools in this post, that are designed specifically for kids.
Kids financial planning tools and tips like these ones will make all the difference in how your kids will treat their finances all throughout their lives.
If you want to know How to Save Money, read more below.
Kids Financial Planning Tools and Tips
Growing up I never really heard anything about financial planning.
All that I really knew back then was that we never had enough money and that was just the way it was always going to be.
I used to think financial planning was something that only the wealthy could afford to participate in.
Now I see it as something we all need to take advantage of.
I heard a quote recently that I heard long time ago, back when I was just beginning my financial freedom journey, and it really does put things into perspective for me. I hope it does for you as well.
If you fail to plan, you plan to fail
I did everything I could to learn what I needed to learn to begin to plan how our finances were going to be spent each week.
Before I knew it we were on a completely different road than the one we started on and it felt great to know that we were leaving behind a strong financial legacy for our kids.
I knew that I wanted my kids to understand how important it is to know and use some basic financial planning techniques, so we talked a lot about money from as early as possible, and took some time to teach them financial responsibility.
We used this free financial literacy curriculum to make learning about money fun.

Financial Planning Month
October is National Financial Planning Month, but if you look at the statistics most Americans seem to be ignoring this vital aspect of successful money management.
41% of Americans age 17 to 35 have not started saving for retirement.
While people in their teens still have several years before they start a full-time job that enables them to set aside savings, the earlier people can start setting money aside today the better.
Many baby boomers who have saved for retirement will likely have to work years longer because their dollars will not stretch as far as they planned, especially with longer life expectancies and higher health care costs.
Gregg Murset, a Certified Financial Planner and CEO of Scottsdale-based BusyKid.com, recommends the following ways for parents and kids to improve their personal finance skills and their commitment to setting aside savings.
Financial Education is Key
Many adults (and all kids) don't have the educational background to fully understand the complex world of financial matters.
Even the most basic financial decisions we each make daily are done so by a gut feeling or based on what others think should be done.
Kids won't learn these things in school, so parents need to take control to drive the important things home.
Parents should never let their teen apply for a job without them knowing about taxes, direct deposit, deductions, investments and wages.
Cashless Society
Less than 10% of the money in the world is real.
That's right, we live in an almost cashless society and your kids need to learn how to manage finances without pulling coins or dollars from a jar, envelope or piggy bank.
Interestingly, the only way to do this is to commit to online banking and other financial apps that may be scary now but are the wave of the future.
The sooner you adopt, the more you'll be ahead of the game later.
Kids Should Work For It
While a majority of parents agree that kids should be doing chores and receiving an allowance, some parents feel money shouldn't be the reason kids help around the house.
It's those parents who should look at chores and allowance differently.
Think of it as a child's first job and a parents first chance to teach them everything they need to know (work ethic, direct deposit, budgeting, opening bank account, taxes, etc.) before they head off to get a real job someday.
Money is the ultimate motivation and your kids should grasp this concept early.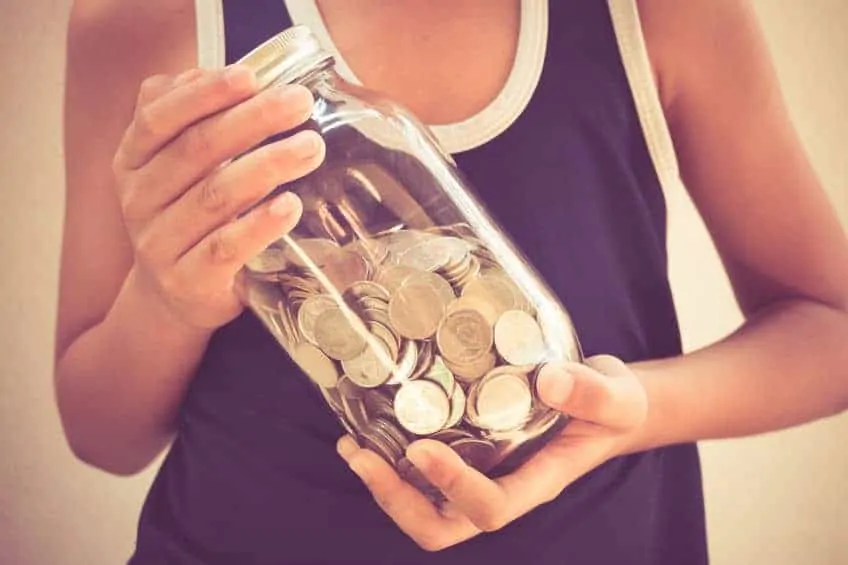 Giving your kids a solid financial education and foundation will help them achieve their financial goals all throughout their lives.
Kids Financial Planning Tools