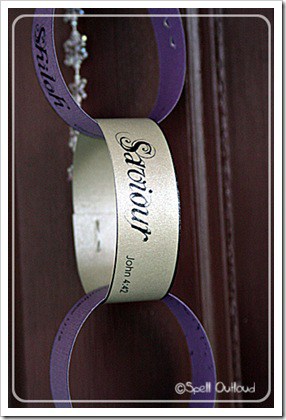 I shared this the last couple years because I love it and look forward to making one each year.
I hope you will forgive me for being a bit late posting it this year, but I figured it couldn't hurt to do even if it is a few days into December already.
I'm SO excited to share what I found the other day with you today!
When my kids were young one thing that we always did to count down the days until Christmas was make a Christmas countdown chain out of construction paper.  Each morning the would rush to remove one more chain link and watch as the days until Christmas got closer and closer.
I would have LOVED to know about this The Names of Jesus Advent Chain back then!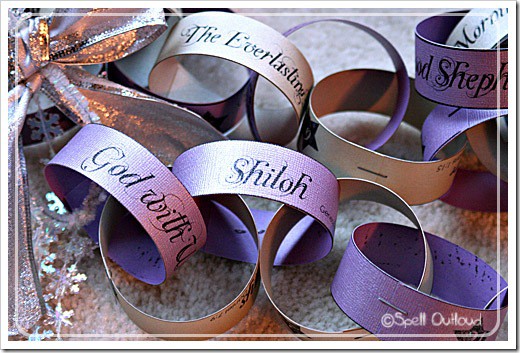 Although my kids are older now I still think I will do this today to remind me of what we are really counting down to!
Photo Credit: Spell Outloud
Saving Dollars and Sense Newsletter
I will also send you weekly encouragement in my newsletter 🙂
You are also agreeing to our Privacy Policy.