The Names of Jesus Advent Chain is the perfect Christmas tradition!
I've shared this free printable Names of Jesus Advent Chain the last couple of years because I love it and look forward to making one each year.
I also think it's a great Christmas activity for families to do together.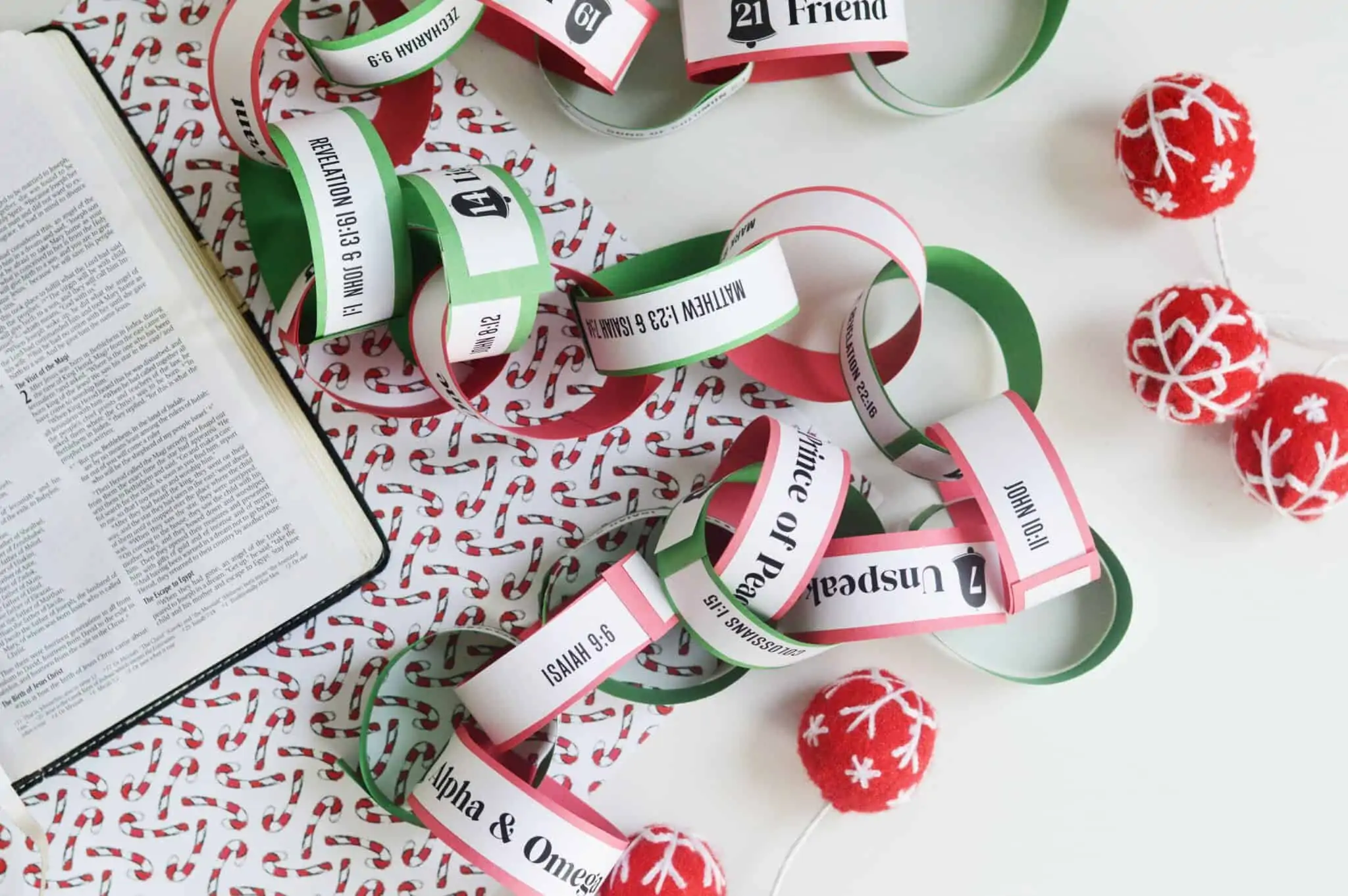 Names of Jesus Advent
Several years ago, when my kids were young, one of the things that we always did to count down the days until Christmas, was make a Christmas countdown chain out of construction paper.
You probably made these when you were a kid too.
The chain is created by using different strips of construction paper for each day leading up to Christmas.
Each morning my kids would rush to remove one more paper link from the Christmas countdown chain, and watch as the days until Christmas got closer and closer.

Christmas Countdown Chain
This countdown to Christmas chain was created to make an easy way to teach kids to keep their focus on the birth of Jesus, instead of just the fun and gifts that come with Christmas.
It's really pretty easy to make this advent countdown chain. All you have to do is print out the names of Jesus printable.
Get your FREE Printable Advent Chain Here.
How to Make a Countdown Chain for Christmas
Before you can make your countdown chain, you'll need to print your pieces first.
There are two options for how you'd like to print your Jesus Advent Coutndown Chain.
You can choose to print it directly on colored paper.
If you choose this way, we suggest using lighter colored paper.
Lighter colors like blue and silver work really well, but you can really use any colors you want will work.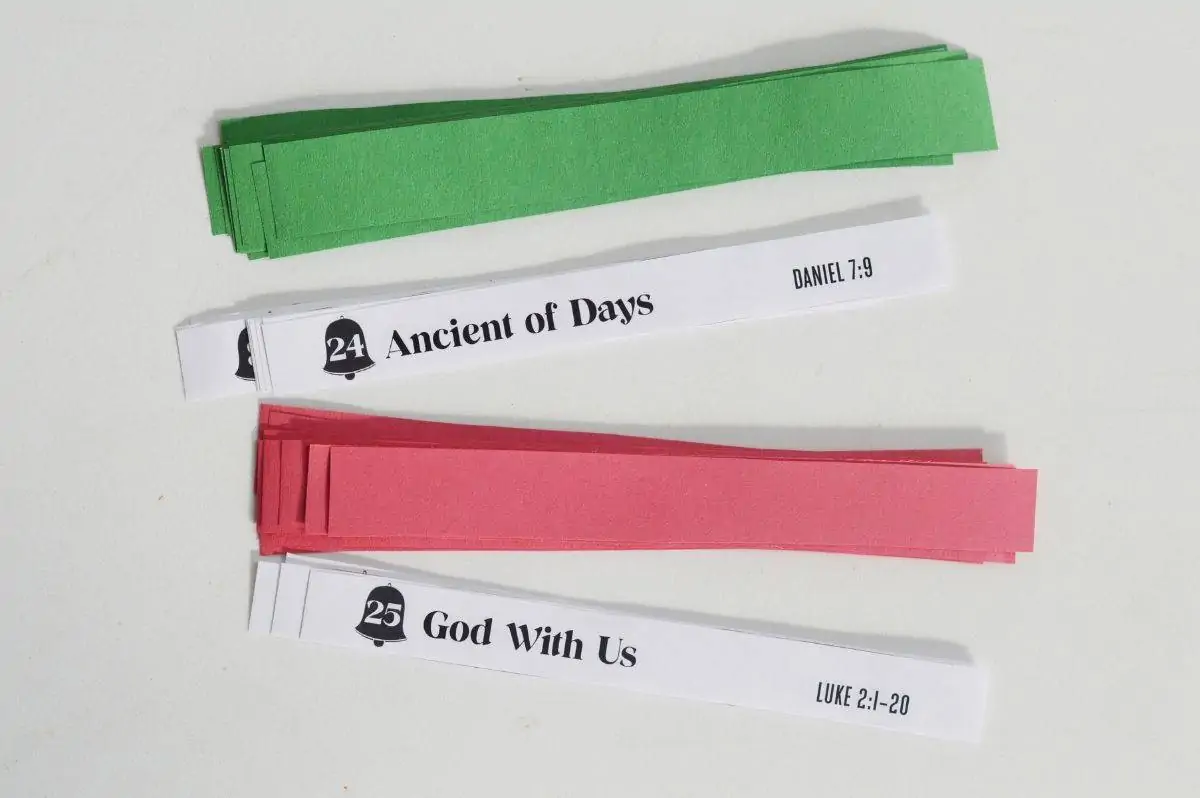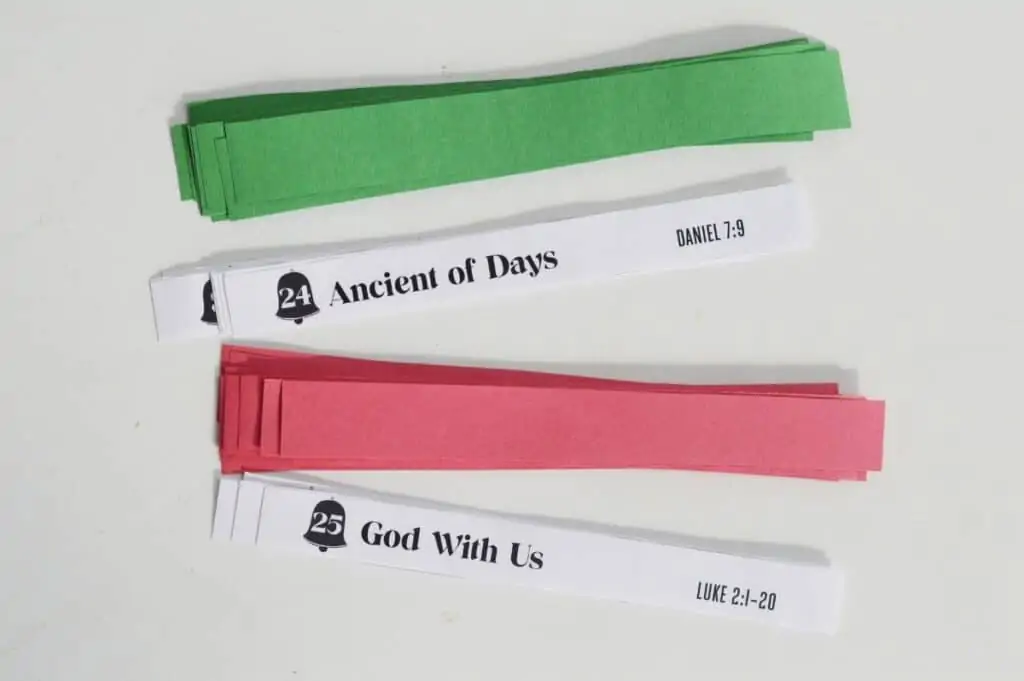 The other option is to print your advent chain pieces out onto white printer paper.
Then you'll have to glue the name of Jesus strips to the strips of colored paper of your choice.
While this way does require a little more work, it really is a fun activity for kids to do!
This is an easy advent for kids to make themselves and put together.
If you and your kiddos make one of these this year, I would LOVE to see yours!!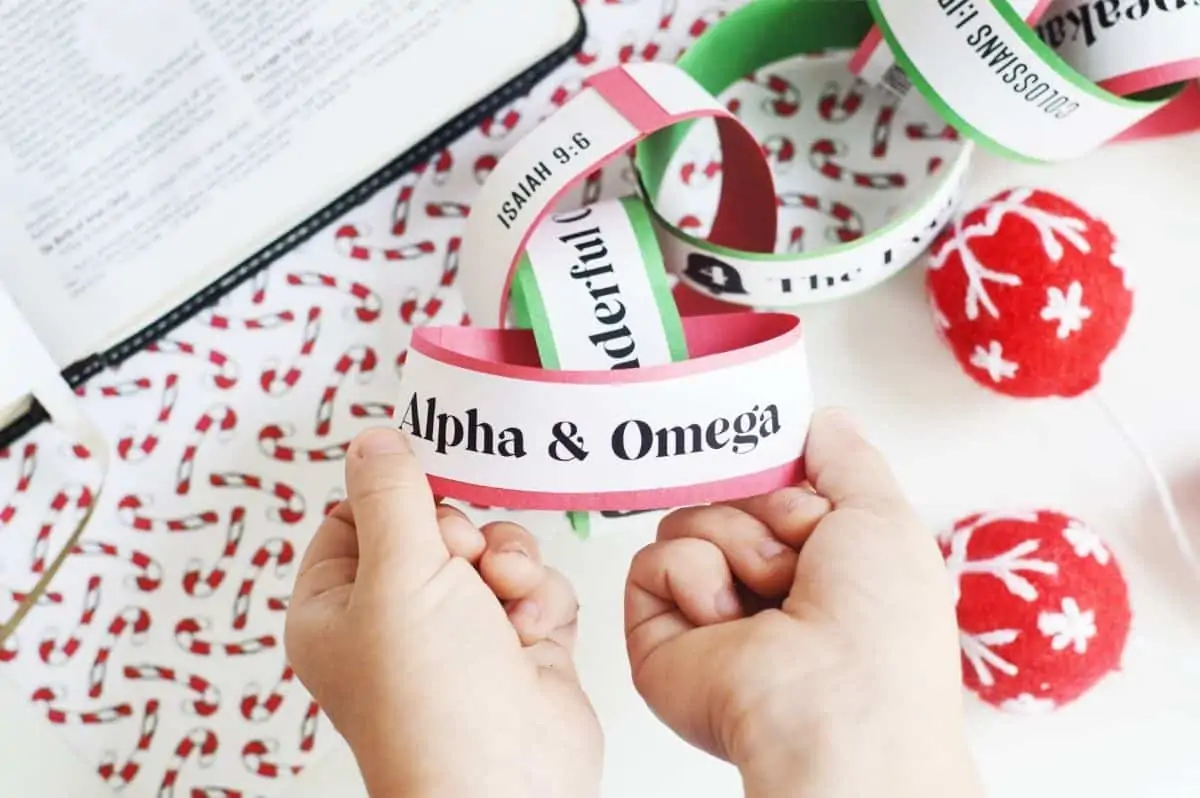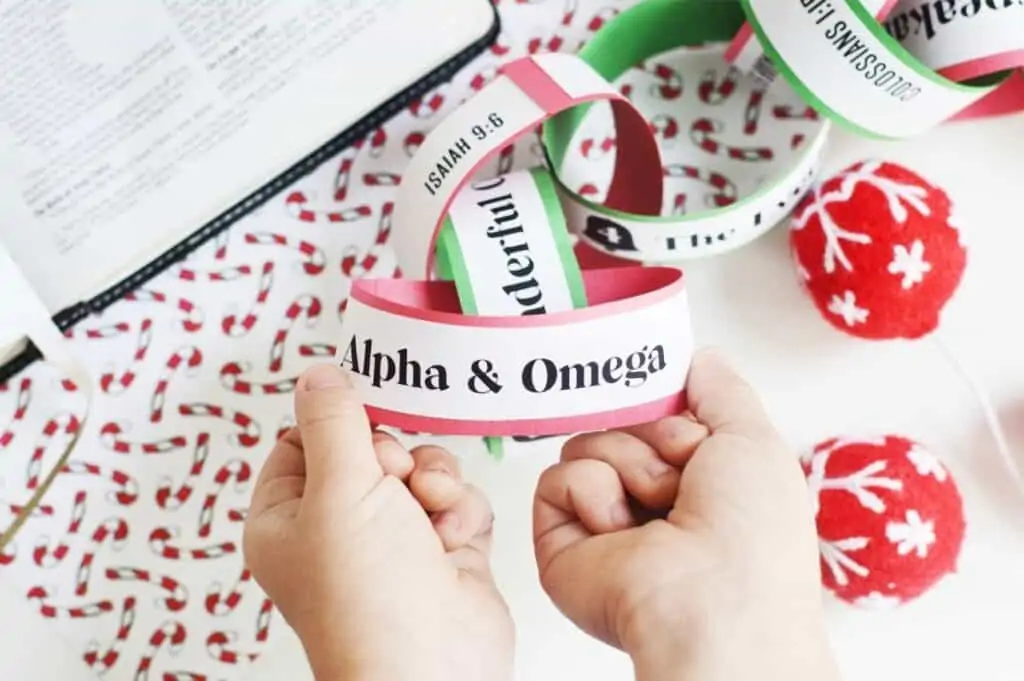 This is such a fun and easy way to countdown the days until Christmas and still keep the focus on the birth of Christ.
Although my kids are older now I still think I will do this today to remind me of what we are really counting down to!
Get your FREE Printable Advent Chain Here.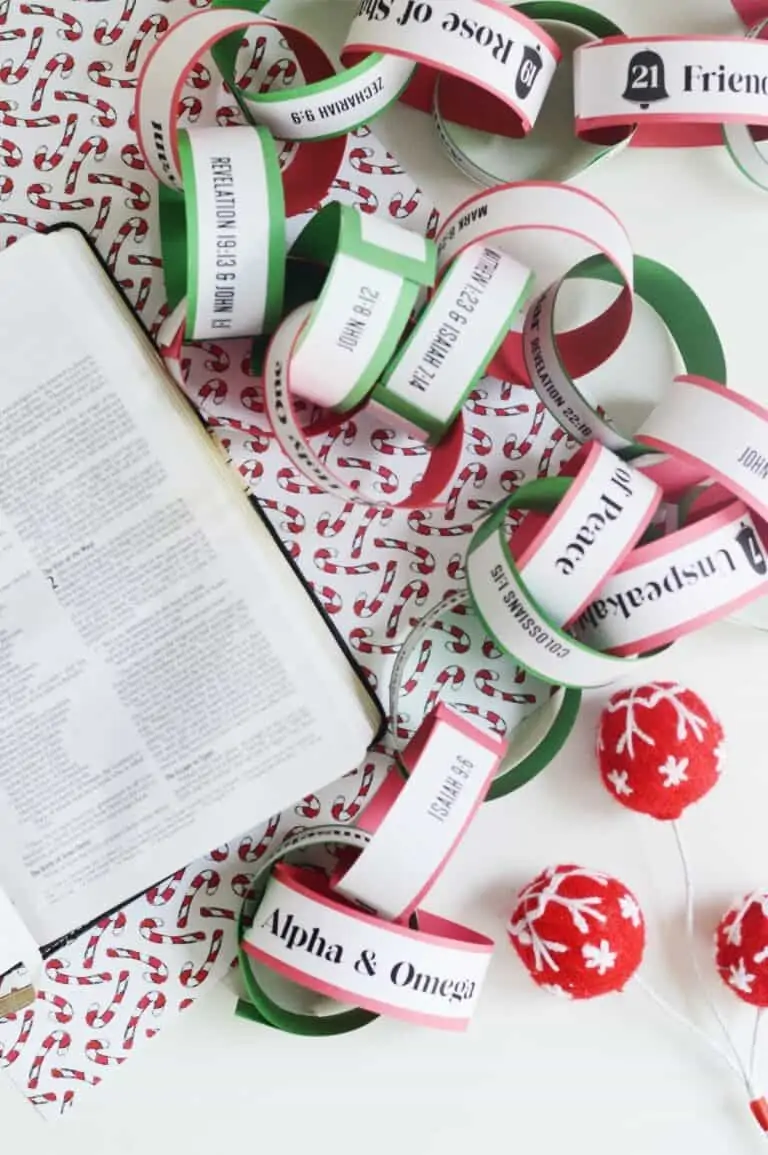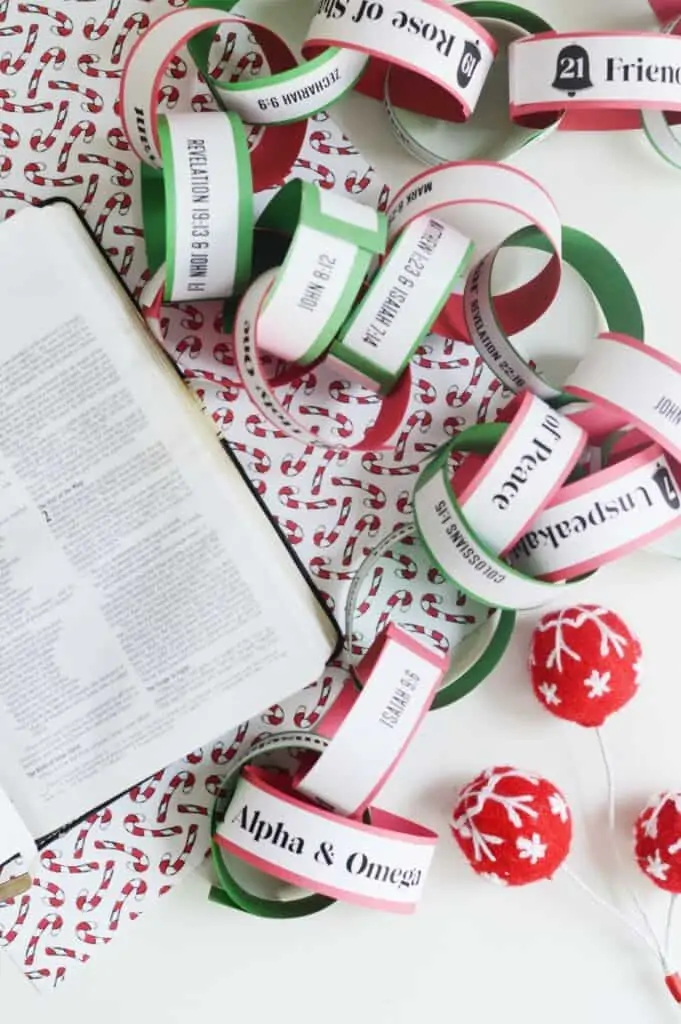 More Christmas Activities
If you like this Christmas activity, you'll love these ones too:
Countdown to Christmas Movie Challenge – To help make this holiday season even more fun, how about a new Christmas Challenge to watch the most Christmas movies before the end of the holidays.
25 Days of Christmas Bucket List – Making a bucket list can be a fun way to make sure you get quality time with your spouse, kids, and that you make time for fun this holiday season!
Printable Nativity Set for Kids – My family and I always enjoyed making our own free printable nativity scene and I thought yours might enjoy it too!