The Names of Jesus Advent Chain is the perfect Christmas tradition!
I shared this free printable Names of Jesus Advent Chain the last couple of years because I love it and look forward to making one each year.
I hope you will forgive me for being a bit late posting it this year, but I figured it couldn't hurt to do even if it is a few days into December already.
When my kids were young one thing that we always did to count down the days until Christmas was made a Christmas countdown chain out of construction paper.
Each morning the would rush to remove one more chain link and watch as the days until Christmas got closer and closer.
Get your FREE Printable Advent Chain Here.
It is really pretty easy to make this advent countdown chain. You can print out the names of Jesus directly on colored paper, we suggest blue and silver but any colors will be perfect.
Or you can print them out onto white printer paper and use as is, or glue the strips to colored paper of your choice.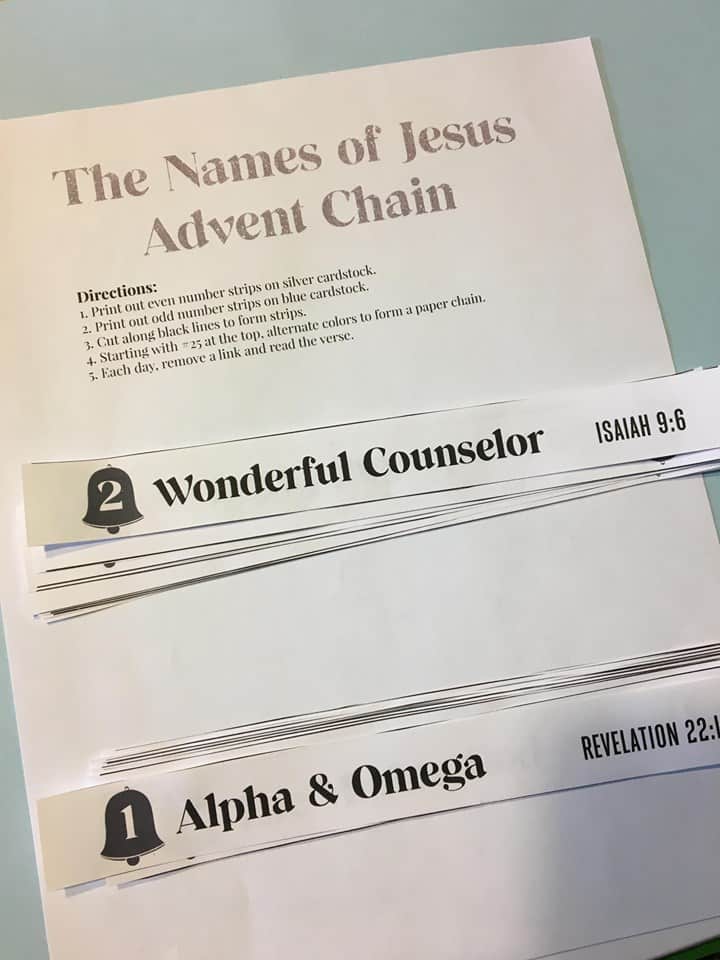 Although my kids are older now I still think I will do this today to remind me of what we are really counting down to!