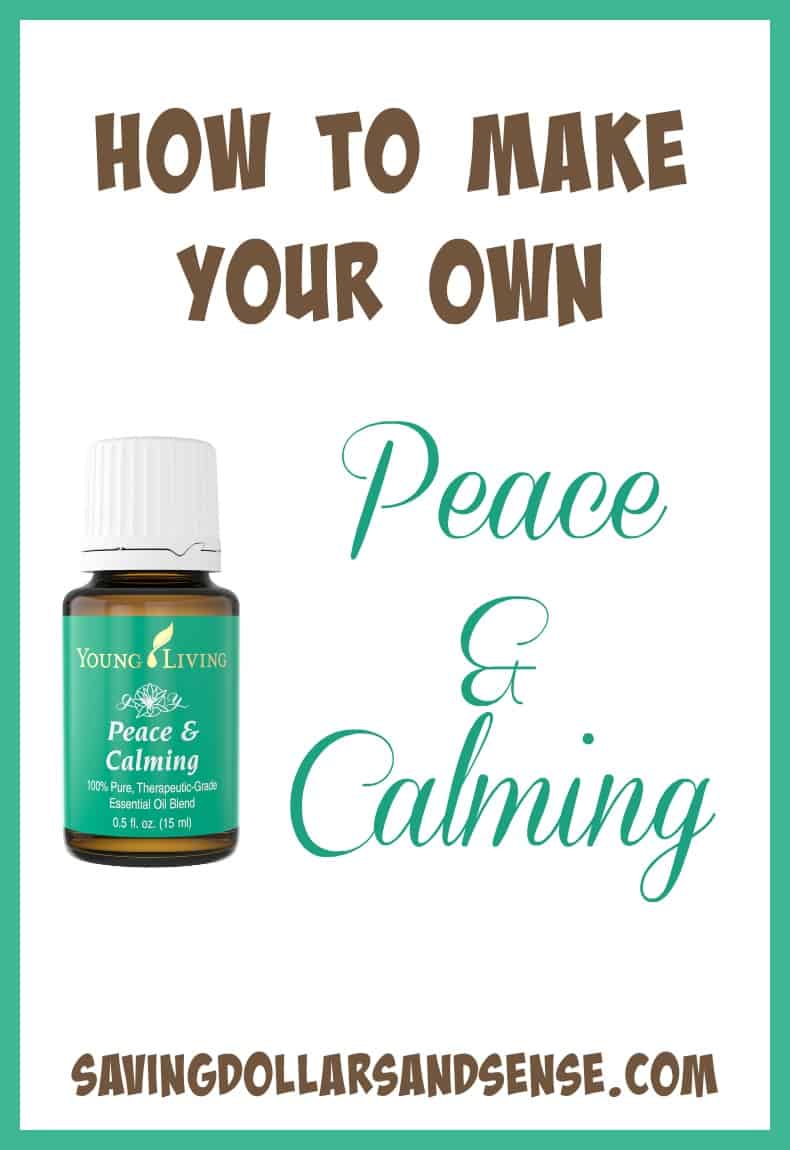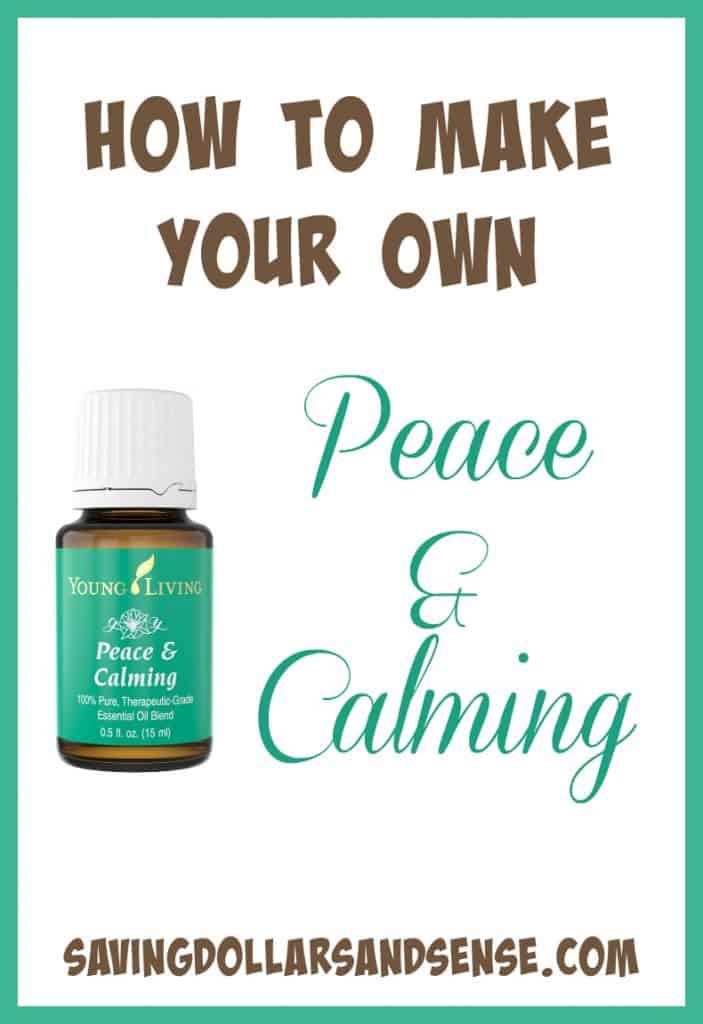 UPDATE: You can now purchase original Peace and Calming Essential Oil. However, there is a limit of 1 per month per account.
If you need more than that, then this is the recipe for you!
Young Living announced that due to the unpredictable and excessive rainfall this past season, the harvest for the botanicals that are used in the popular Peace & Calming Essential Oil blend was smaller than expected.
From Young Living:

Young Living has spent the last 20 years and counting committed to providing the most authentic essential oils possible. Because ours is a uniquely close partnership with the earth, our supply is deeply tied to nature's cycles.

Though these two beloved essential oil blends are top-selling member favorites, we will maintain their historical integrity by refusing to compromise on their formulas. Instead, we look forward to the upcoming harvest and normal growing conditions that will allow us to make these affected products available again beginning mid- to late-September of this year!
This means they are unable to produce anymore Peace & Calming until fall.
I know many of you are struggling to find something to replace Peace & Calming Essential Oil while it is out of stock and I think I have something you can use in the meantime.
Young Living is recommending Gathering Essential Oil Blend as a substitute to get you through until Peace & calming comes back in stock.
If you'd like to attempt to make your own Copycat Peace & Calming Blend, I suggest the following recipe.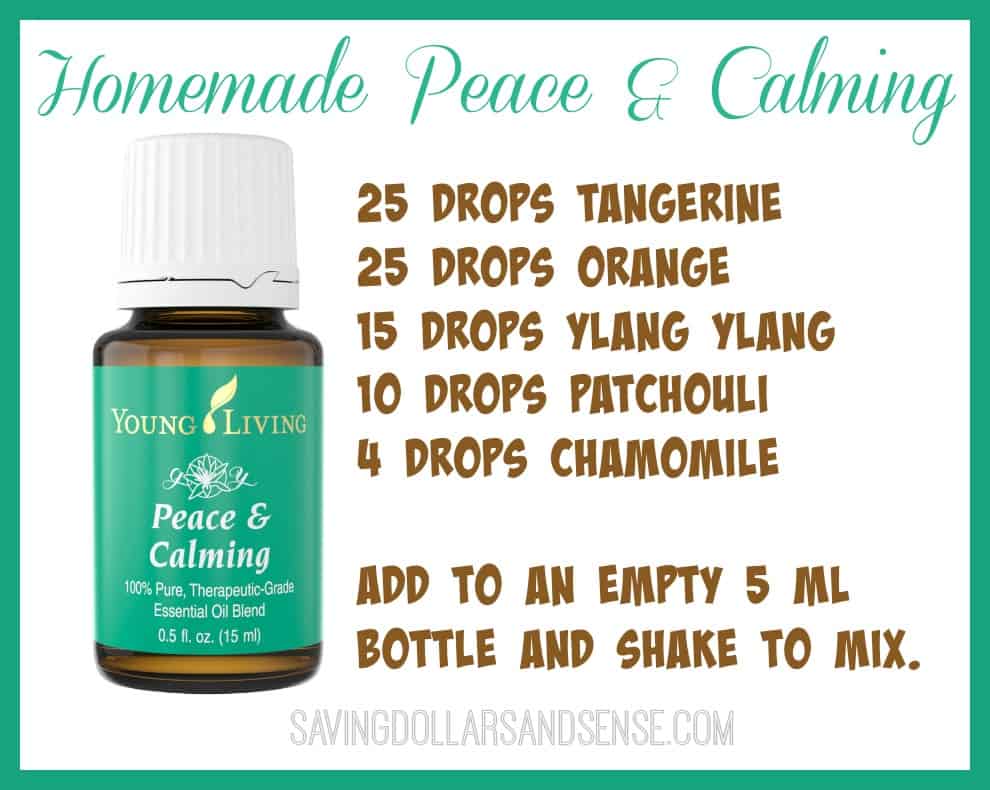 Homemade Peace & Calming Blend:
25 drops Tangerine Essential Oil
25 drops Orange Essential Oil
15 drops Ylang Ylang Essential Oil
10 drops Patchouli Essential Oil
4 drops Chamomile Essential Oil
Add to an empty 5 ml bottle and shake to mix.
Some ways to use Peace & Calming:
*Massage Peace & Calming essential oil blend on the reflex points of the feet and back of the neck for a soothing and relaxing effect.
*Rub Peace & Calming essential oil blend on feet to release tension and promote a good night's rest.
*Rub Peace & Calming essential oil blend behind overactive pets' ears after an afternoon of playing with the kids.
If you are new to Young Living, take a look at why I chose this company and the special offer I have right now for anyone that is interested in joining me on this oily journey!