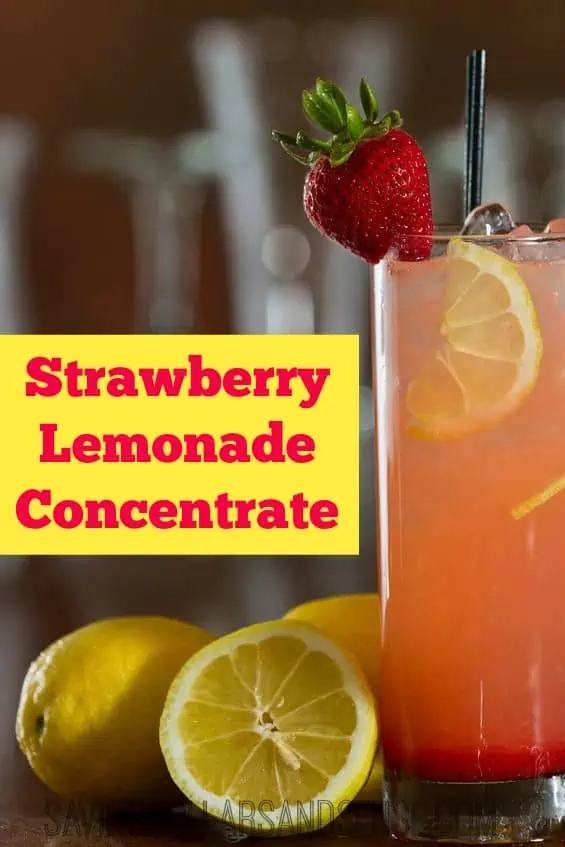 I LOVE Strawberry Lemonade from Chili's (or any other restaurant for that matter)!
This is a big problem for me because we save about $10 on our restaurant bill by only ordering waters.
So I never get to have one of my most favorite drinks.
In fact my mouth is watering now thinking about it.
I have tried several times to recreate the perfection that is Strawberry Lemonade on my own without success.
It is a great day because I have found this recipe for Strawberry Lemonade concentrate!
It have very few ingredients and sound super easy to make, and I'll have Strawberry lemonade on hand anytime I want some at a fraction of the cost!
Ingredients:
2 quarts strawberries, washed & hulled
2 cups fresh lemon juice (about 20 lemons squeezed)
2 3/4 cups of sugar
1 1/2 quarts water
*Saving Dollars and Sense Tip: You can also use Lemon Essential Oil for this recipe.
You can find the directions for this recipe here.