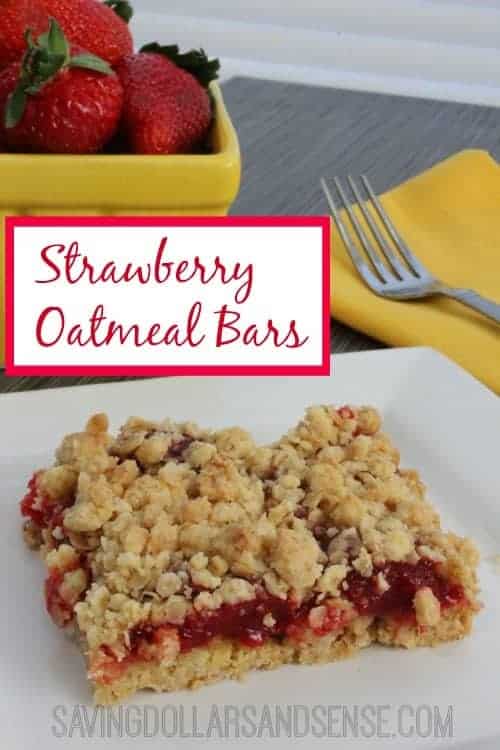 This simple Strawberry Oatmeal Bars recipes is perfect for an afternoon snack or to take to a cookout.
Although this may not officially count as dessert it sure does seem to taste like one of our delicious strawberry desserts!
Using just a couple ingredients you can create these bars that everyone will love.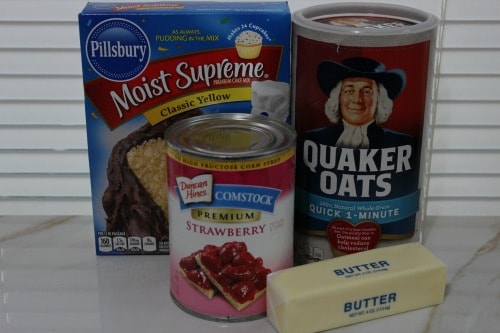 INGREDIENTS
1 box Yellow Cake Mix
2 1/2 cups Quick Oats
3/4 cup melted Butter
1 can Strawberry Pie Filling
DIRECTIONS
Preheat the oven to 375.
Spray a 9×13 inch pan with non-stick spray.
Mix together oats, cake mix, and melted butter until it there is no more dry mix.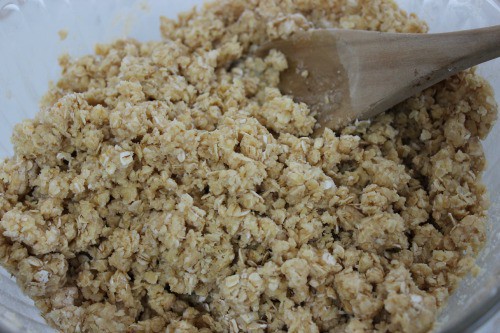 Press 1/2 of this mixture evenly into the bottom the prepared pan.
Spread pie filling evenly over the crust.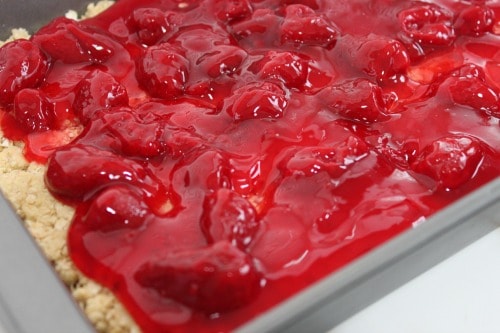 Sprinkle the remaining oat mixture on the top evenly.
Bake 18-23 minutes or until the top is lightly browned.
Cool before cutting into bars.
Sign up below to receive an email whenever I share a new recipe here.
[gravityform id="2″ name="Free Recipe Ideas" title="false" description="false"]