These delicious strawberry desserts are so mind-blowing everyone will be begging you to make them over and over again.
Increasing your vitamin C has never tasted so good! Strawberries are sweet, tangy and provide lots of healthy nutrients.
Most people can't get enough of their delicious flavor.
Dessert Recipes with Strawberries
Strawberry season is on the horizon so stock up and try out a handful of recipes!
Whether you are looking for new strawberry desserts for an upcoming party or are just wanting something to try that is different like this easy strawberry cream mousse pie, you have come to the right place.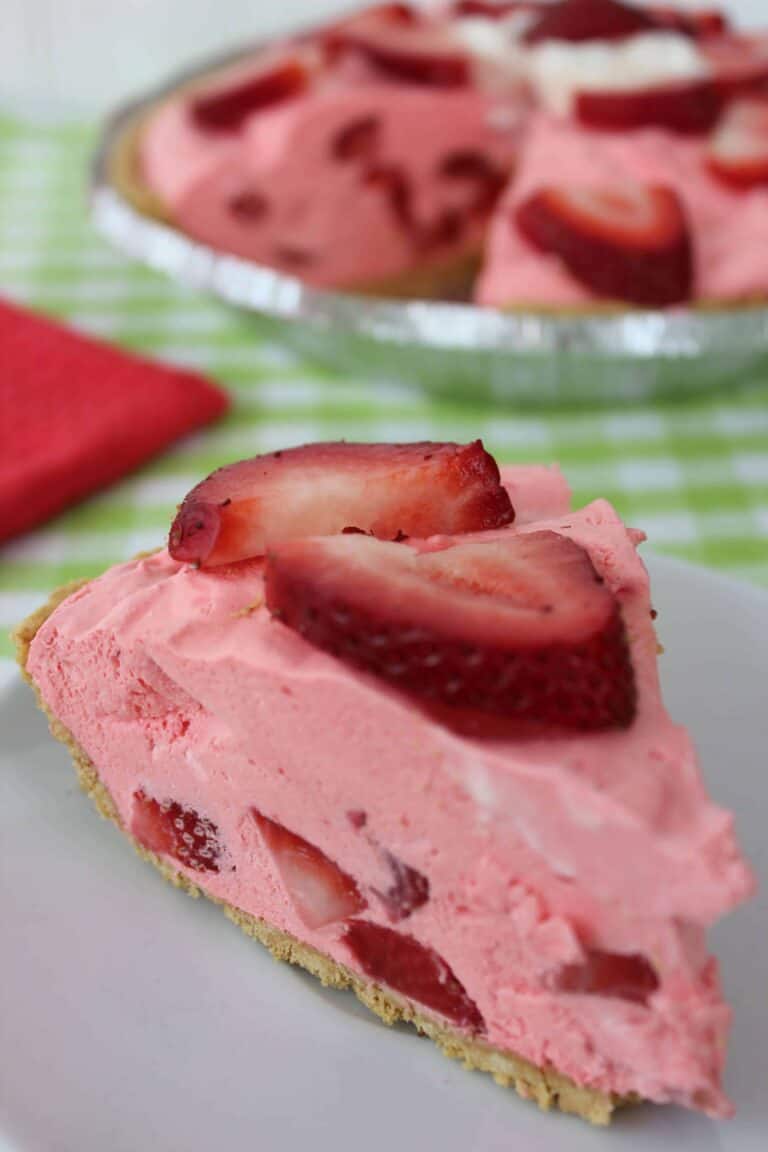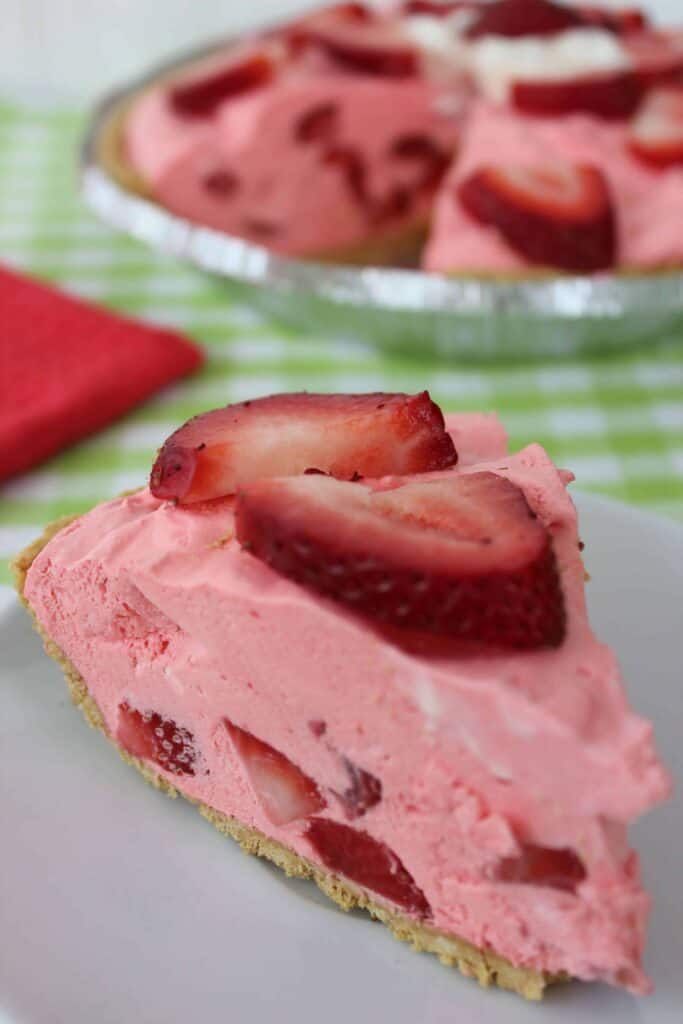 The best part is that these delicious treats not only taste great, but they look stunning as well.
I hope you find some inspiration for your next strawberry recipe.
Easy Strawberry Desserts
Here are a few of my favorite strawberry desserts:
Strawberry Shortcake Pops – I just love these old fashioned Strawberry Shortcake pops like the ones I used to get from the ice cream truck as a kid.
Strawberry Shortcake in a Jar – This strawberry dessert can be prepared ahead of time and they make a great presentation when set out on the dessert table.
Strawberry Oatmeal Bars – This simple Strawberry Oatmeal Bars recipes is perfect for an afternoon snack or to take to a cookout.
Homemade Strawberry Ice Cream – You don't realize how much better homemade tastes until you have tried it yourself. This recipe makes it so, so easy!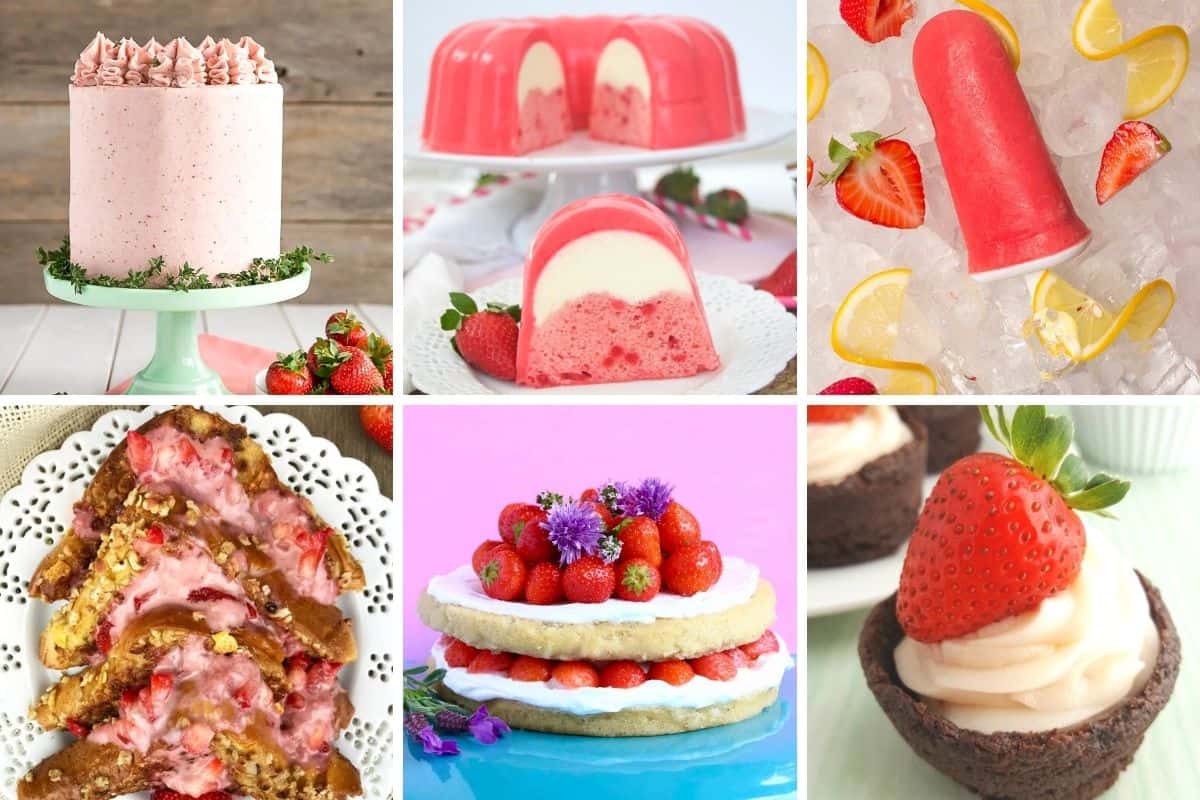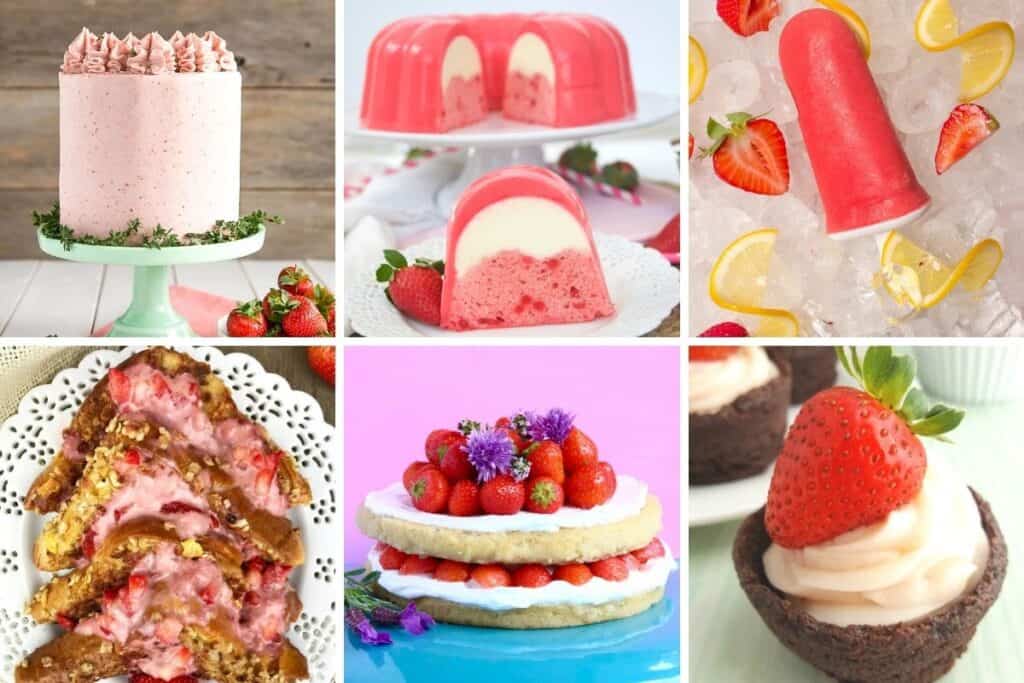 Intense and decadent strawberry cake. This amazing dessert will leave a lasting impression.
These are a nice refreshing treat on a hot summer day. The best part is they taste fantastic and are healthy!
Easy, delectable and the perfect dessert to take to your next picnic. The creamy cheesecake paired with the fresh strawberries and brownie is amazing.
Is there anything better than ripe strawberries and sponge cake? This will be a crowd pleaser.
Stunning jello cake that is creamy and dreamy. This will wow your guests and please their palate.
French toast on its own is one of the most delicious breakfasts, but adding fresh strawberries takes it to a whole new level.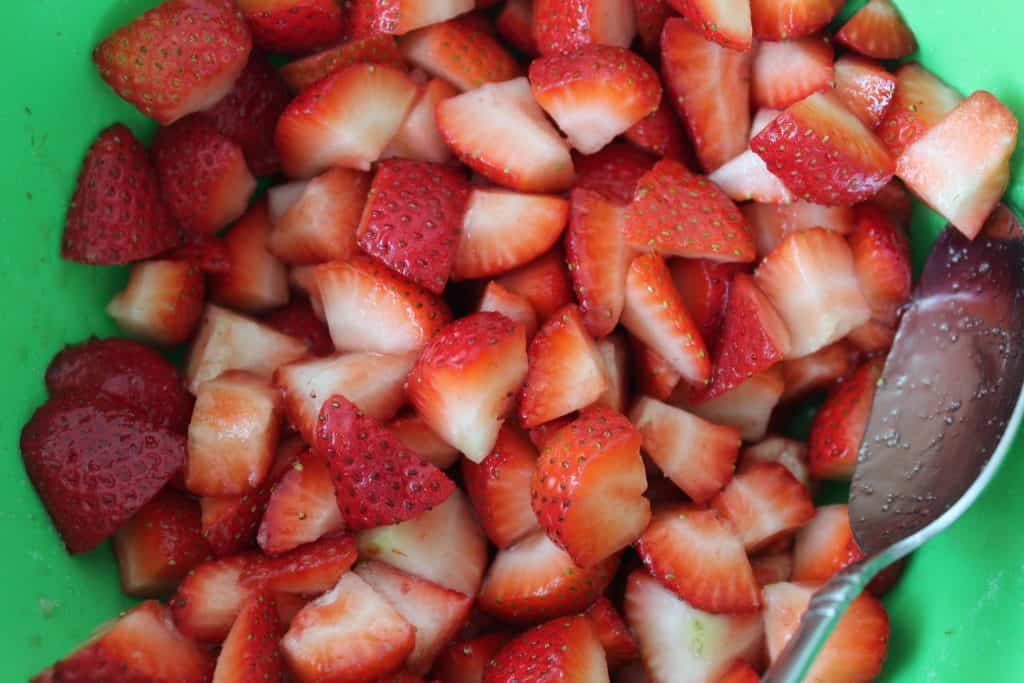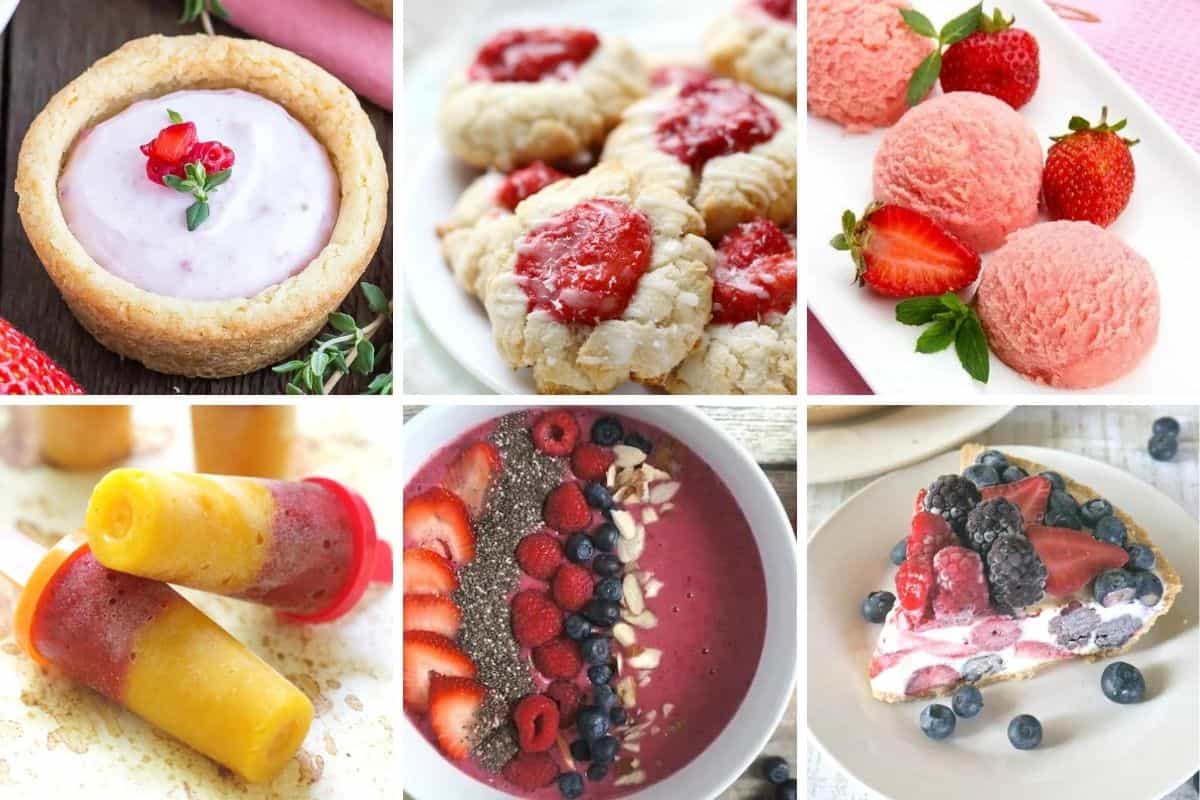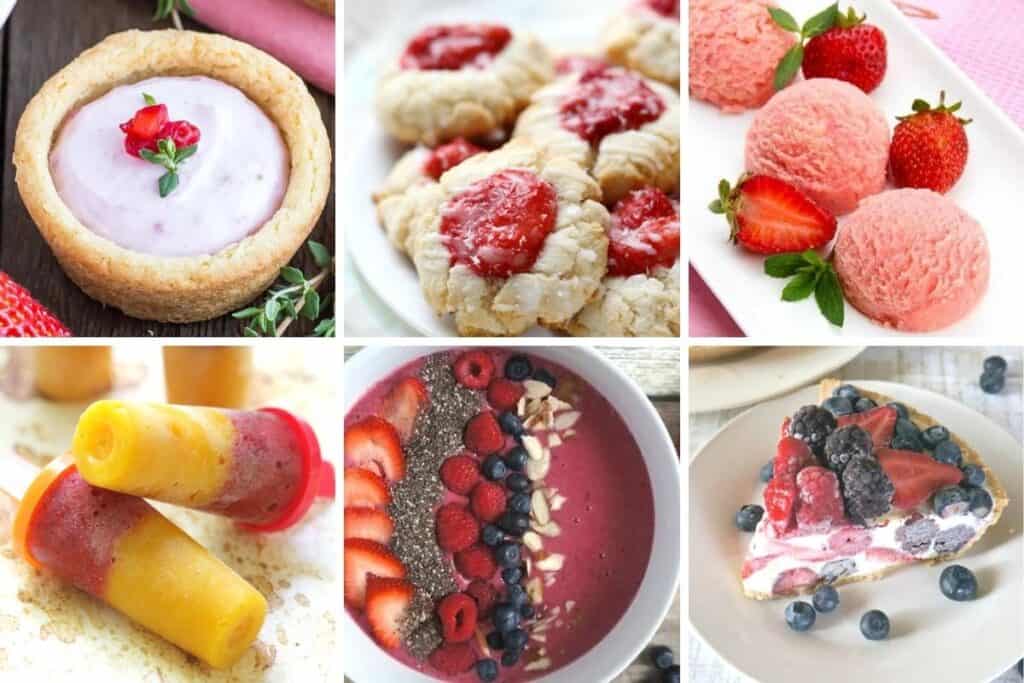 These healthy cookies taste fantastic and are so adorable! Perfect tailgating dessert!
Liven up your next barbeque with this delicious frozen pie. Fresh strawberries, blueberries, raspberries, blackberries on a graham cracker crust.
Looking for a cool summer treat? If so, you have to try these super easy popsicles. They are so simple and taste fantastic.
Start your morning fresh with this great tasting smoothie bowl. Can anything taste better than ripe strawberries and almonds together?
Cool and refreshing this homemade ice cream is so easy to make. This will be everyone's new favorite dessert!
Give that sweet tooth what it wants with these delicious cookie cups. There is just the right amount of strawberries in this crowd pleaser.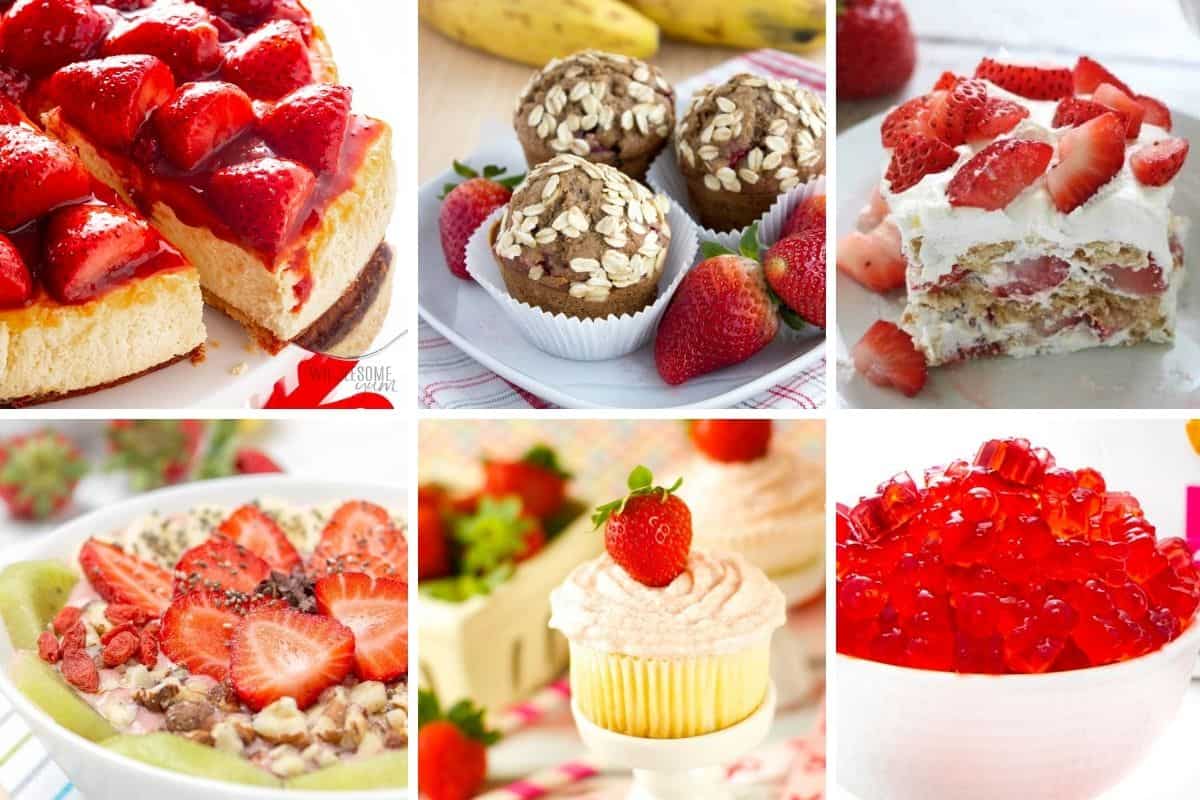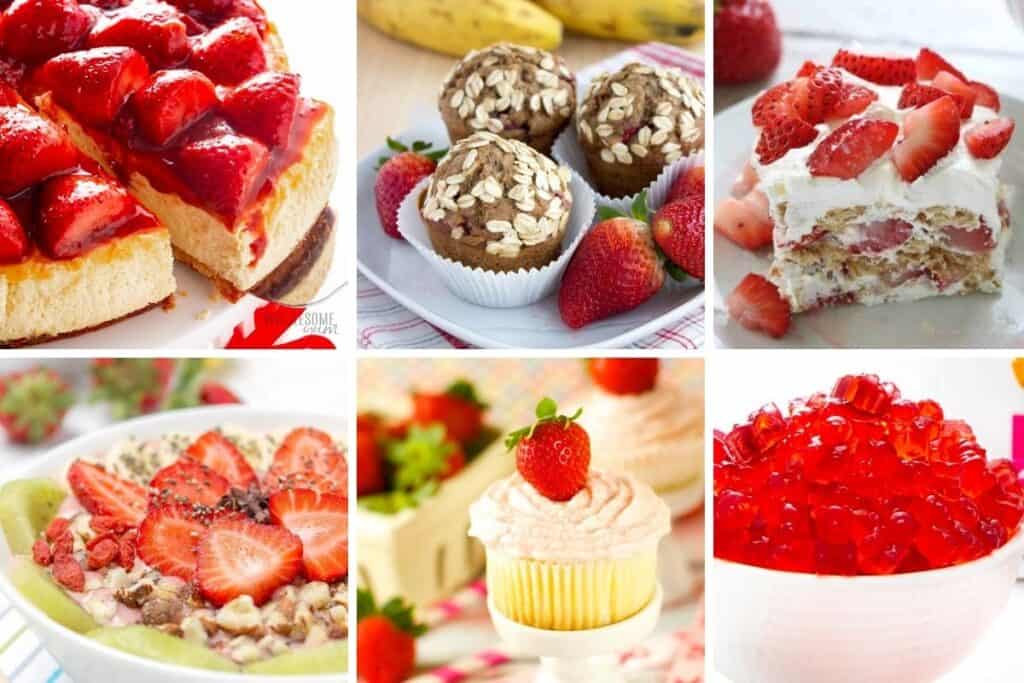 Sweet and healthy muffins made with delicious fresh ingredients. A perfect combination of strawberry and bananas.
This is just right for an easy and filling breakfast. Ripe strawberries, kiwi fruit, and banana combined with a few other ingredients make this delectable meal.
You should definitely double the batch when you make these. They are slightly sweet and gorgeous.
This is like a dream dessert! You will want to lick the bowl after enjoying this fantastic strawberry treat.
Talk about an adorable and tasty snack. The best part is you know exactly what goes into these gummy bears. Yummy!
It's no secret that I love strawberry desserts, and this one uses just three ingredients. You'll definitely want to keep on hand this summer.
More Strawberries Desserts Recipes
If you want even more delicious recipes that use strawberries, you'll love the ones listed below:
Not necessarily a dessert recipe, this Strawberry Belgium Waffles recipe is basically like having dessert for breakfast.