I know that a lot of us are happy to close the door on 2020 once and for all.
We were happy to welcome this little guy into our family this year!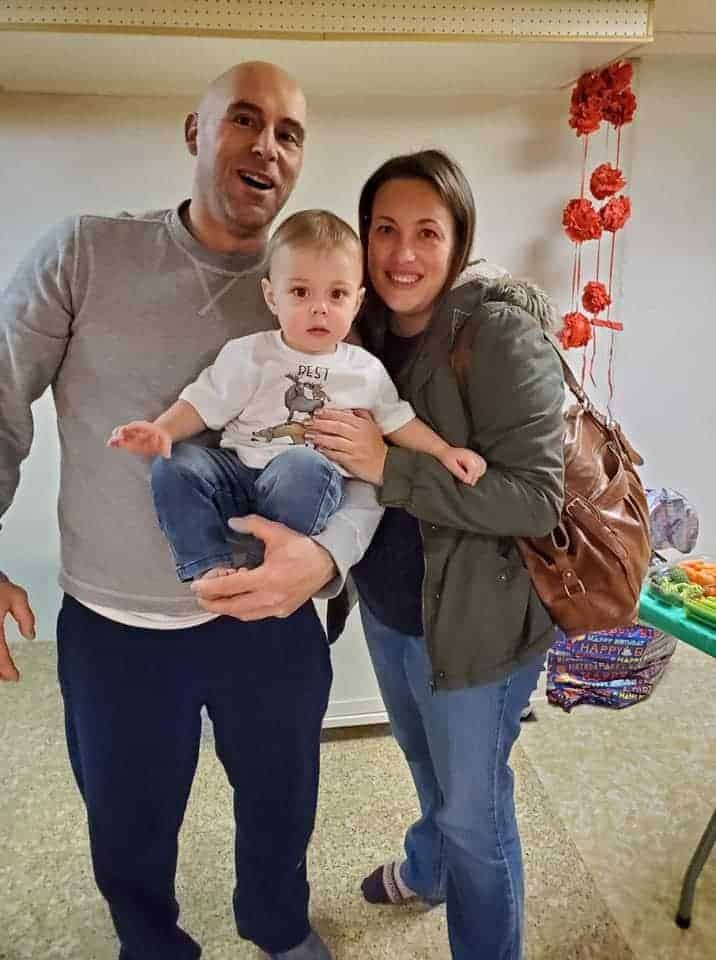 It really was a wild year, and so different from anything we've ever experienced before.
But there's a part of me that will always hold this year dear to my heart, let me share with you why.
It helped me to see more clearly the things that are actually important to me, and forced us to slow down and focus on our relationships with those closest to us even more than I did before.
We finally found that we had all kinds of time to do the things we said we never had the time to do before.
I realized that I have the greatest online community ever!!
Thank you so much for sharing the past year with me, your friendship is such a gift to me and helped me feel less alone this year.
Although I look forward to returning to some sort of normal once again, I will always be thankful for the year that allowed us to just be together.
I began 2020 with big goals, but they quickly became forgotten when I found myself just trying to get through those beginning days that were so scary and unknown.
I may not have stuck to the goals I set last year perfectly, but I am thrilled with all that we did accomplish this year and thankful for a chance to start again new.
I am planning to recycle some of my goals from the past year into 2021, by focusing on the following 9 healthy habits of self discipline once again.
Hydration
Exercise
Sleep
Technology
Diet
Prayer
Gratitude
Skin Care
Reading
You can read more about the 9 habits above and how I am working on them this year.
I hope you are going to set some goals for the new year too.
Remember that a goal without a plan is just a wish 🙂
Use this FREE Goal Crusher Planner to work on your goals for the new year today.
Comment below to share your goals with me.
Something Special Just for YOU…..
And Me too 😉
One thing that I really want to focus on again this year, is building good habits….beginning with how I spend the first moments of the day.
With this in mind, I want to invite you to join me in a 7-day Challenge to Reboot Your Mornings.
I love mornings.
Each new day brings new opportunities and it's a chance to start fresh and do better than you did the day before.
HOW YOU START YOUR DAY, OR MORE SPECIFICALLY HOW YOU SPEND THOSE FIRST FEW MORNING HOURS HAS A BIG IMPACT ON THE REST OF IT.
THINK OF IT AS SETTING THE TONE FOR YOUR ENTIRE DAY.
That's why making over your morning is so important. It's about much more than just those first few hours.
More Details About This Challenge:
We will kick off officially on January 4th, although you can sign up today and start anytime you want.
Because it always helps me to do these kinds of challenges with friends, I will be sharing my thoughts and progress each day in the private community you can join me in here.
~ Kristie
P.S. Some final thoughts as we close out 2020…⠀
⠀
* Grapes must be crushed to make wine⠀
* Diamonds form under pressure⠀
* Olives are pressed to release oils⠀
* Seeds grow in darkness⠀
⠀
Whenever you feel CRUSHED, UNDER PRESSURE, PRESSED or IN DARKNESS, you're in a powerful place of transformation.⠀
⠀
TRUST THE PROCESS!!!