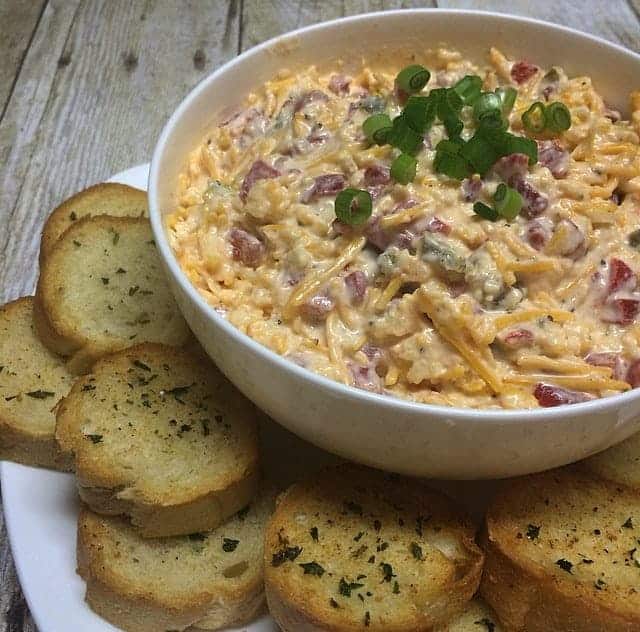 The other day, I mentioned I was making his Three Cheese Dip for Game Day.
Three Cheese Dip is SO simple to make and really goes a long way too.
I just made it the other day and my husband gave it two thumbs up.
INGREDIENTS
1 c. Shredded Mild Cheddar Cheese
1/2 c. Shredded Sharp White Cheddar Cheese
1/2 c. Shredded Pepper Jack Cheese
1/2 c. Mayonnaise
4 oz. Diced Pimentos
2 T. Diced Jalapenos
1/4 t. Garlic Powder
1/4 t. Onion Powder
1/4 t. Black Pepper
1/4 t. Salt
DIRECTIONS
Combine all ingredients in medium sized mixing bowl and stir to combine.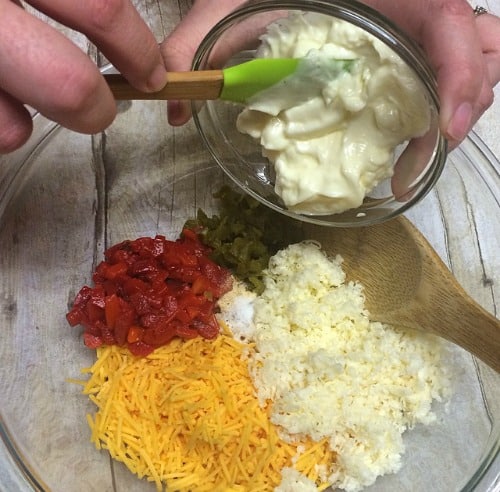 Refrigerate to cool until ready to serve.
Garnish with sliced green onions or fresh parsley.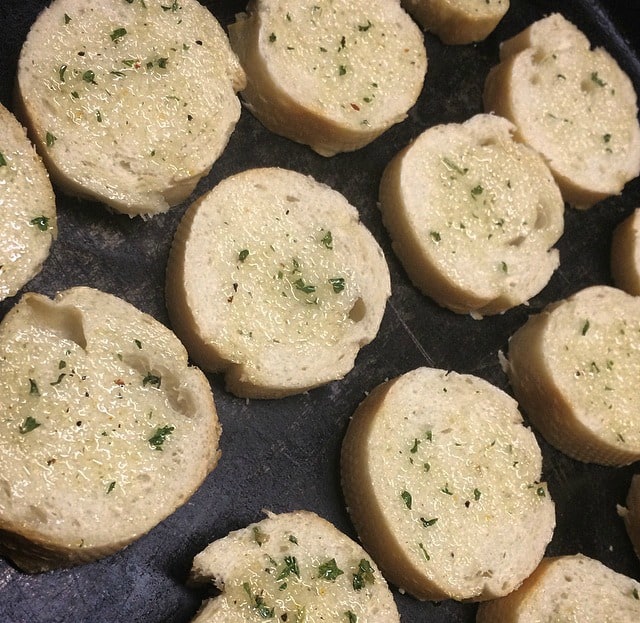 To prepare crustinis – slice 10″ baguette in 1/2″ slices.
Brush with olive oil or butter mixed with your choice of spices such as parsley, garlic, salt, pepper, etc.
Bake at 350 degrees for 10 minutes or until golden brown and toasted.
Optional dipping items include fresh vegetables, crackers, pita chips, corn chips, or pork rinds for a lower carb option.