I am so excited to be able to offer these FREE Elf on the Shelf Printables.
If you are one of those parents that gets stuck trying to come up with lots of great ideas each night for your elf, you'll want to grab this free printable pack today!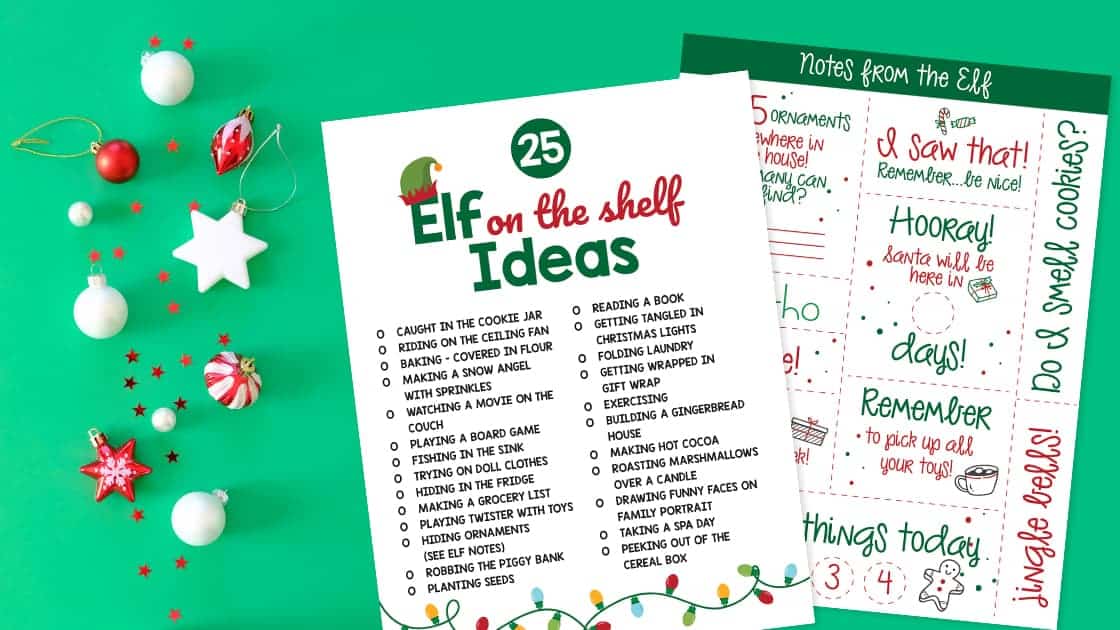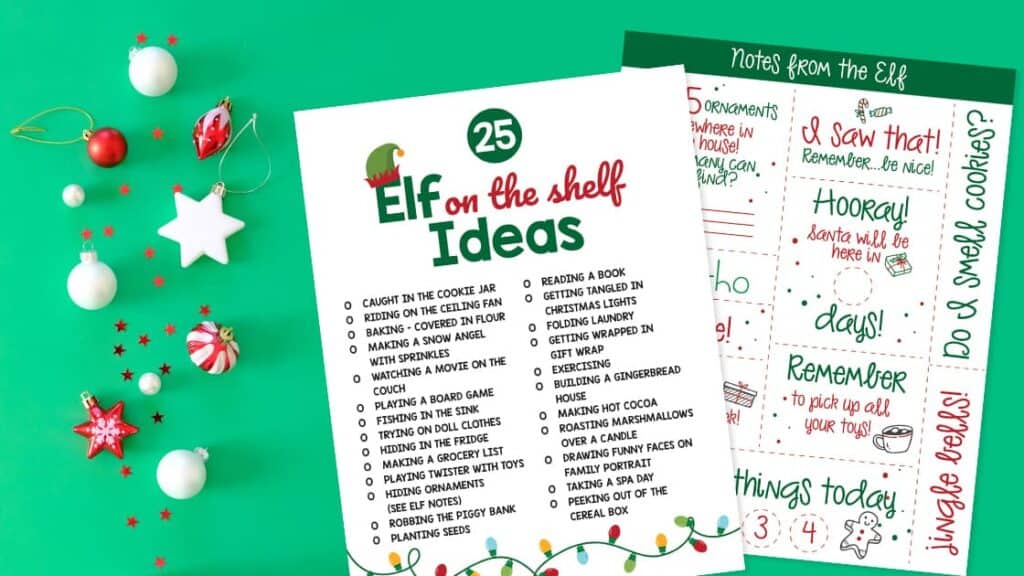 This Elf of a Shelf printable pack is filled with 25 ideas and several fun notes, for your elf to leave behind each night.
That's right! I'm giving you one new idea for each night throughout the month of December, leading up to Christmas.
No more having to come up with something at the last minute, you'll have all of your ideas right away.
Free Elf on a Shelf Printables
Print out these Elf on a Shelf ideas to help come up with new ways to use your elf this holiday season.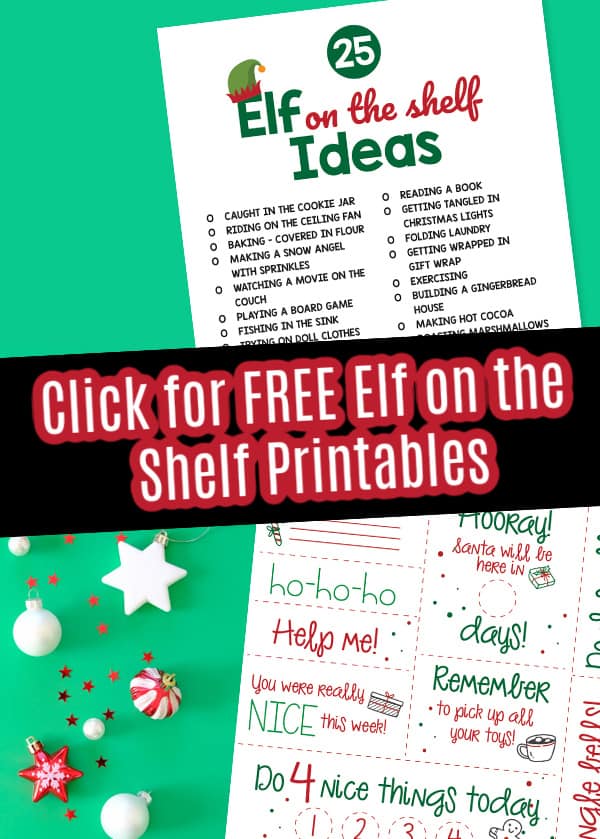 Elf Printable Notes
The printable Elf on a Shelf notes are another fun way to add to the mischievous fun each night!
These notes add to the fun and make it super easy for parents to do the Elf on a Shelf tradition during the holiday season.
If you are looking for more fun ways to make memories this holiday season, check these out too: