If your child is into coloring or drawing, these Crayola gifts for kids will make the perfect gift for any occasion.
Crayola has been around for generations, and it has always allowed us and our children to show off the creative side we all have.
As the years have gone by, the Crayola products and activities get more with the times, and they have come up with some pretty cool things for kids.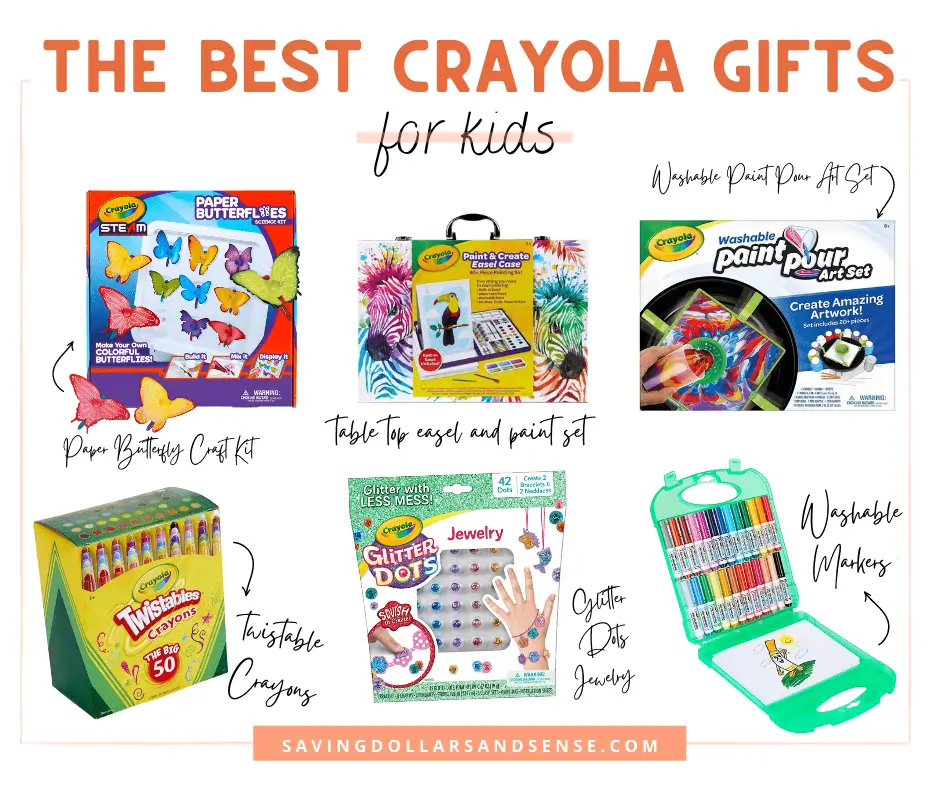 It's not just the typical crayons and markers we may be used to.
If you are looking for the perfect gift for your budding artist, these Crayola craft and activity sets will have kids getting creative and exploring everything artsy.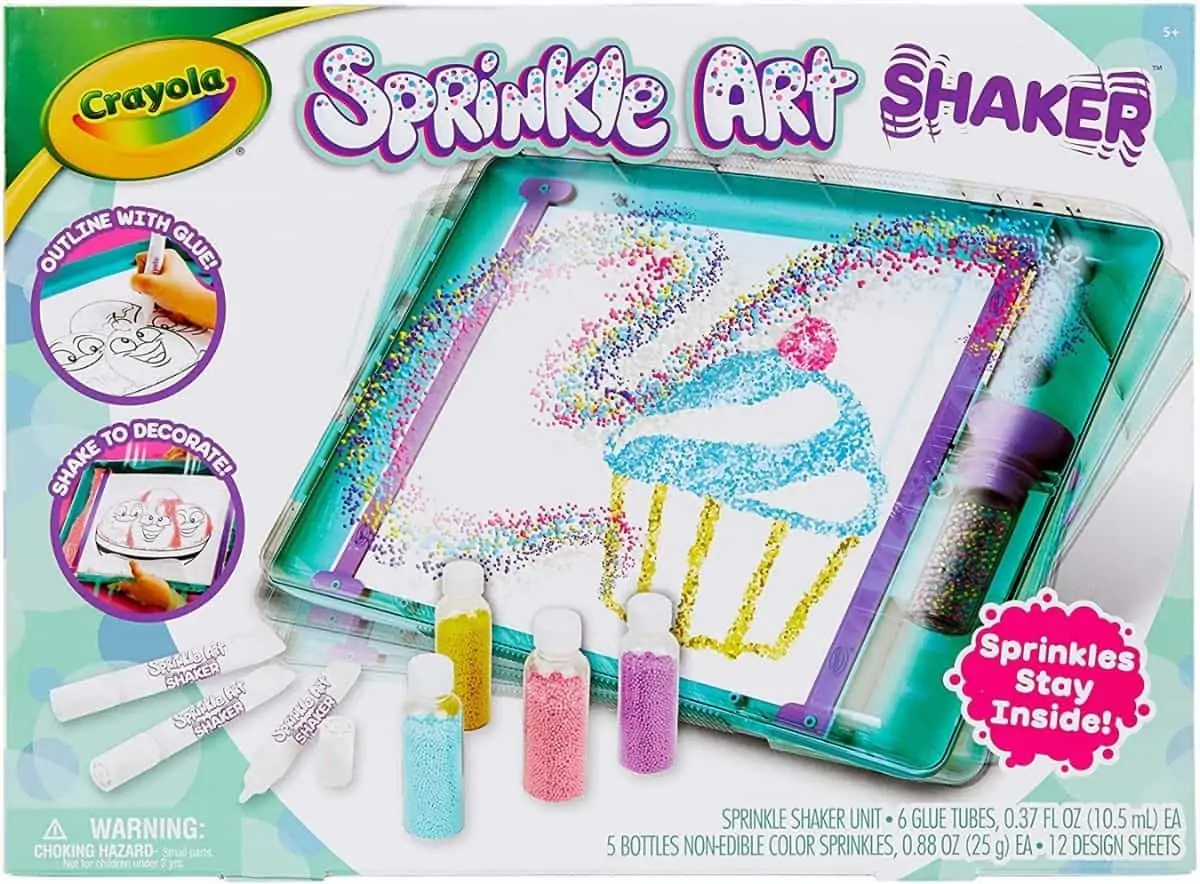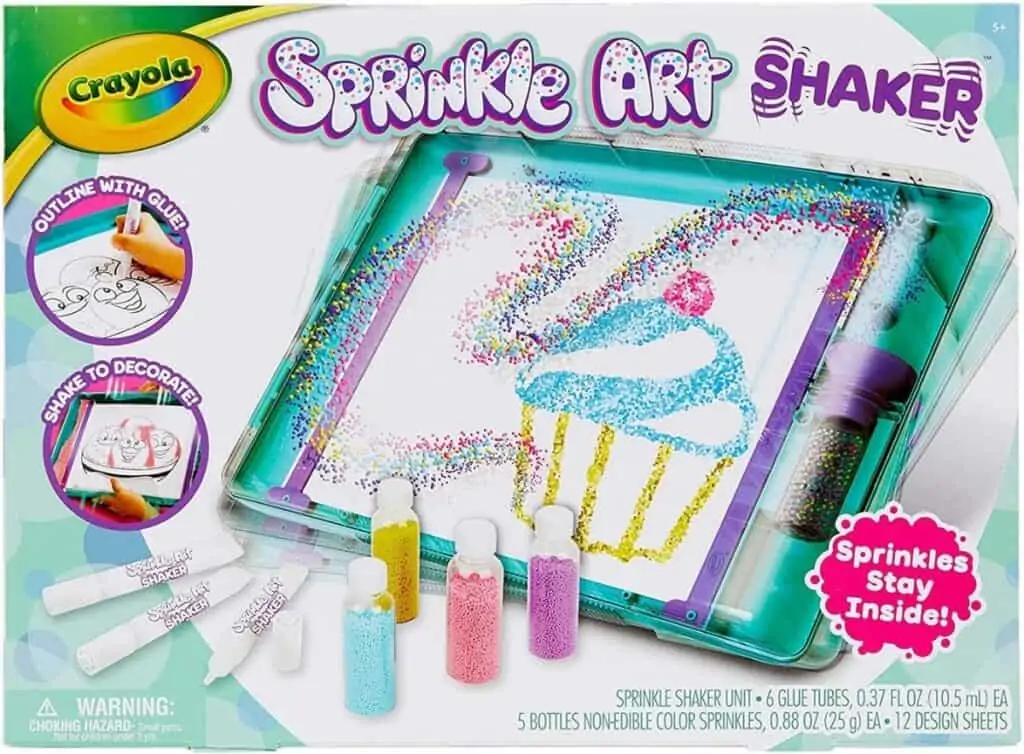 A fun Crayola craft kit for kids that will allow them to use sprinkles to create art, this Crayola gift set for kids is perfect for any occasion.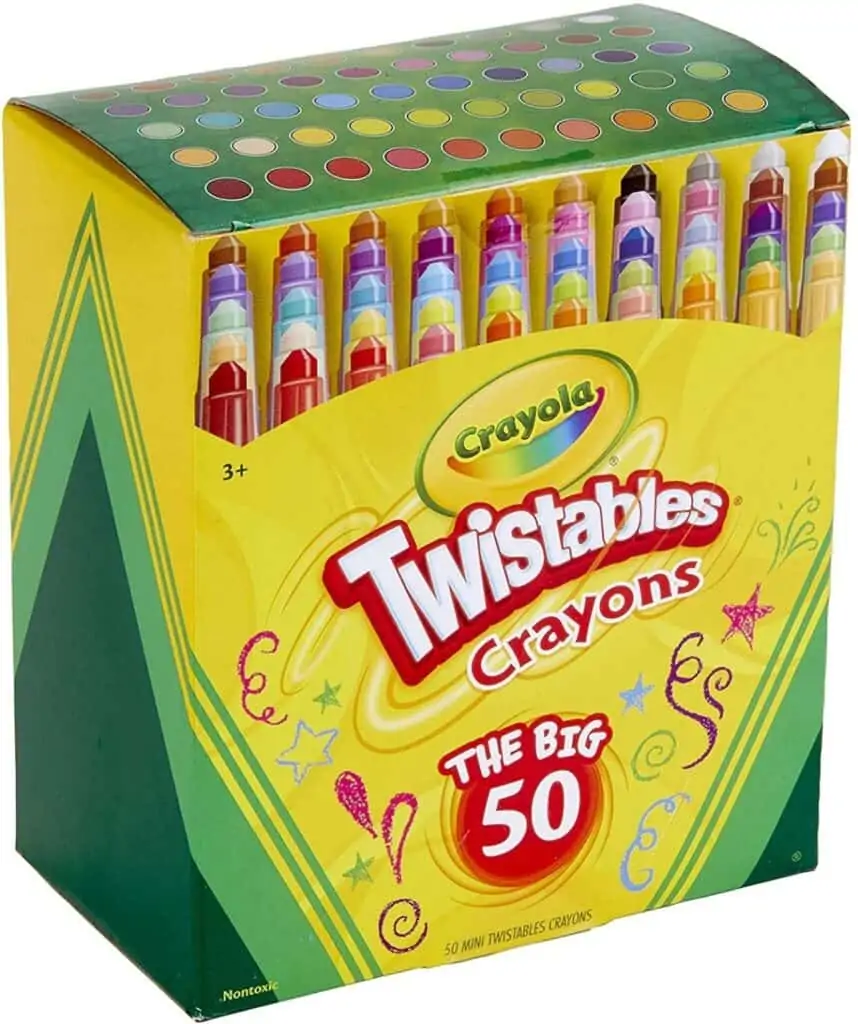 Kids love to twist and move everything they get their hands on which makes these twistable crayons from Crayola a must have for any creative child!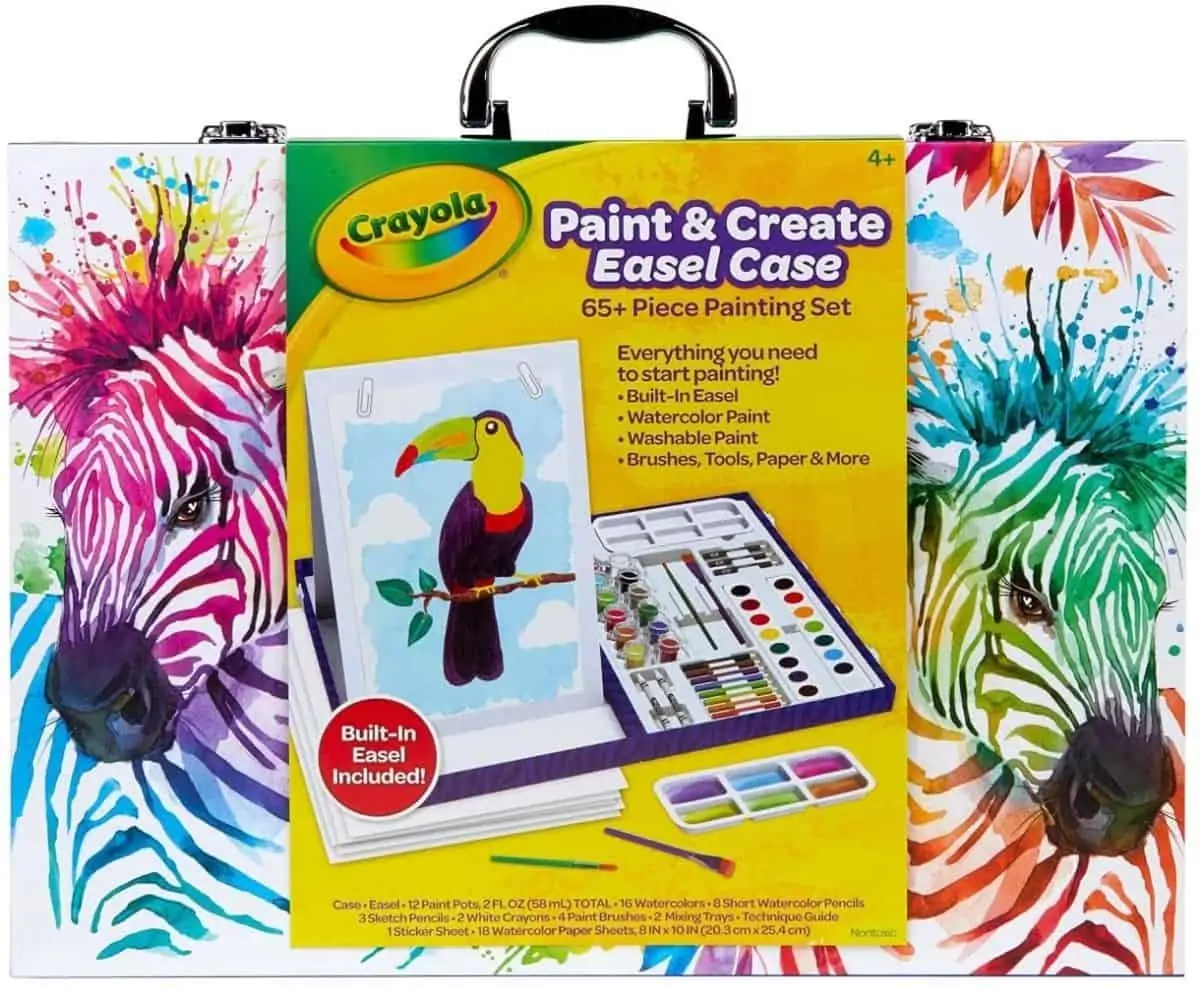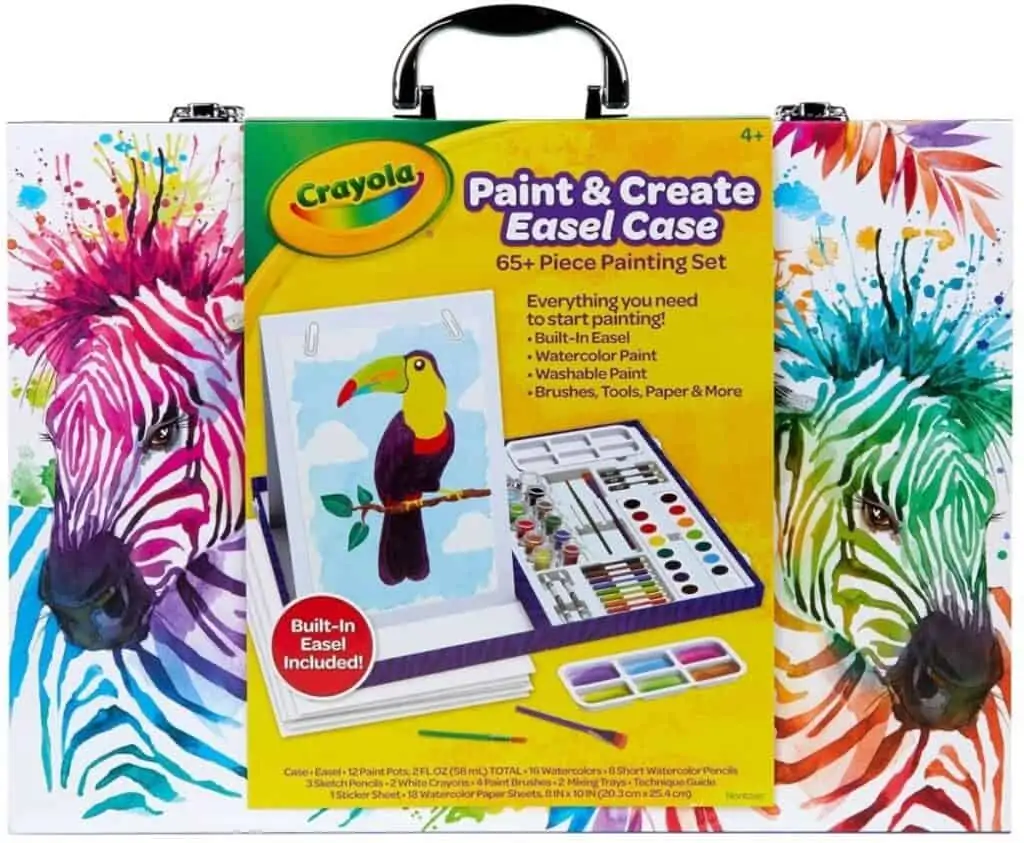 With more than 65 pieces, this table top easel and paint set made by Crayola is the perfect gift for your budding artist.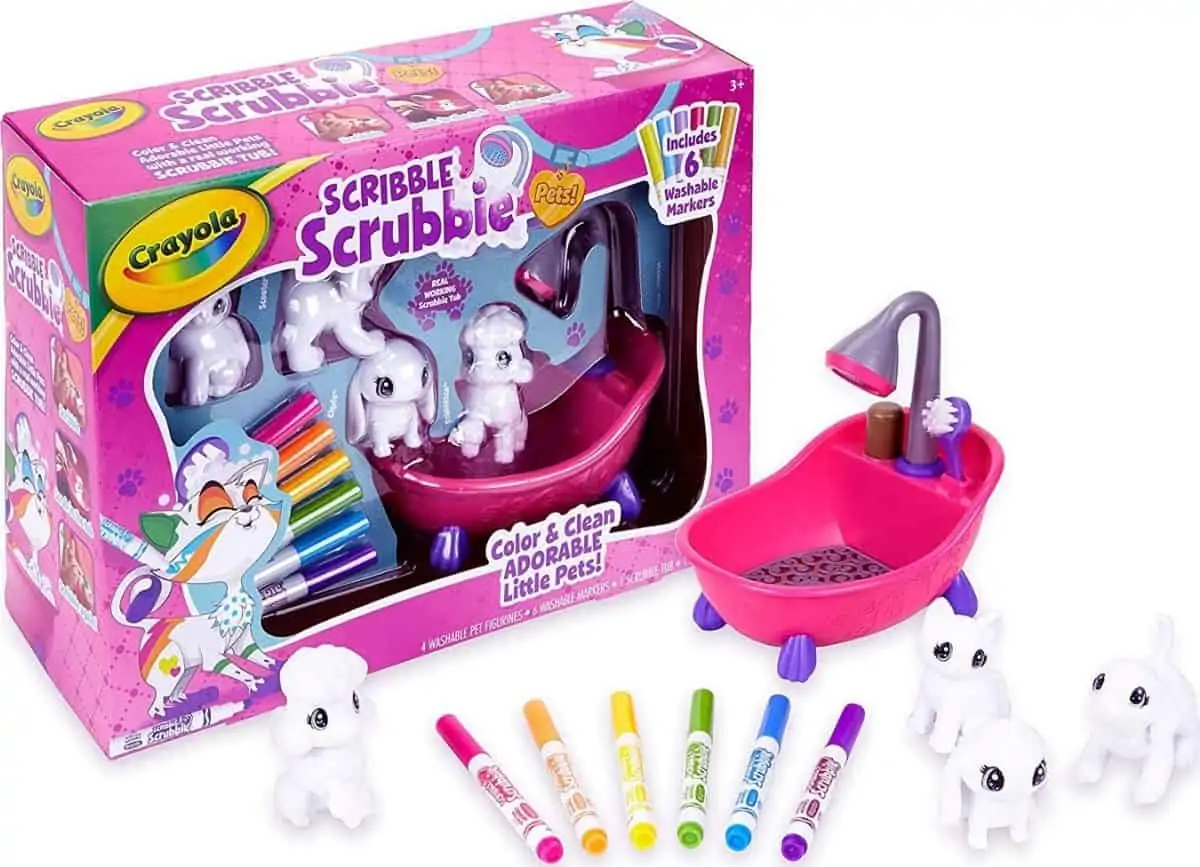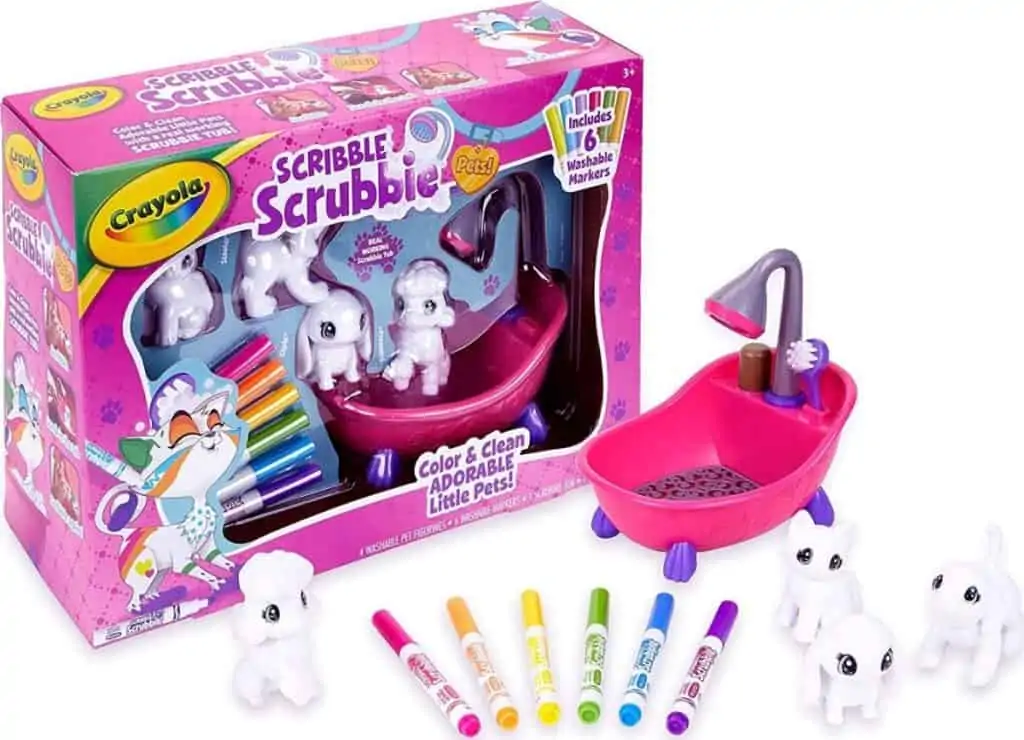 This toy set includes 4 washable animal figures, washable markers, a scrub brush, tub, and instructions on how to create and customize the collectible animal figures.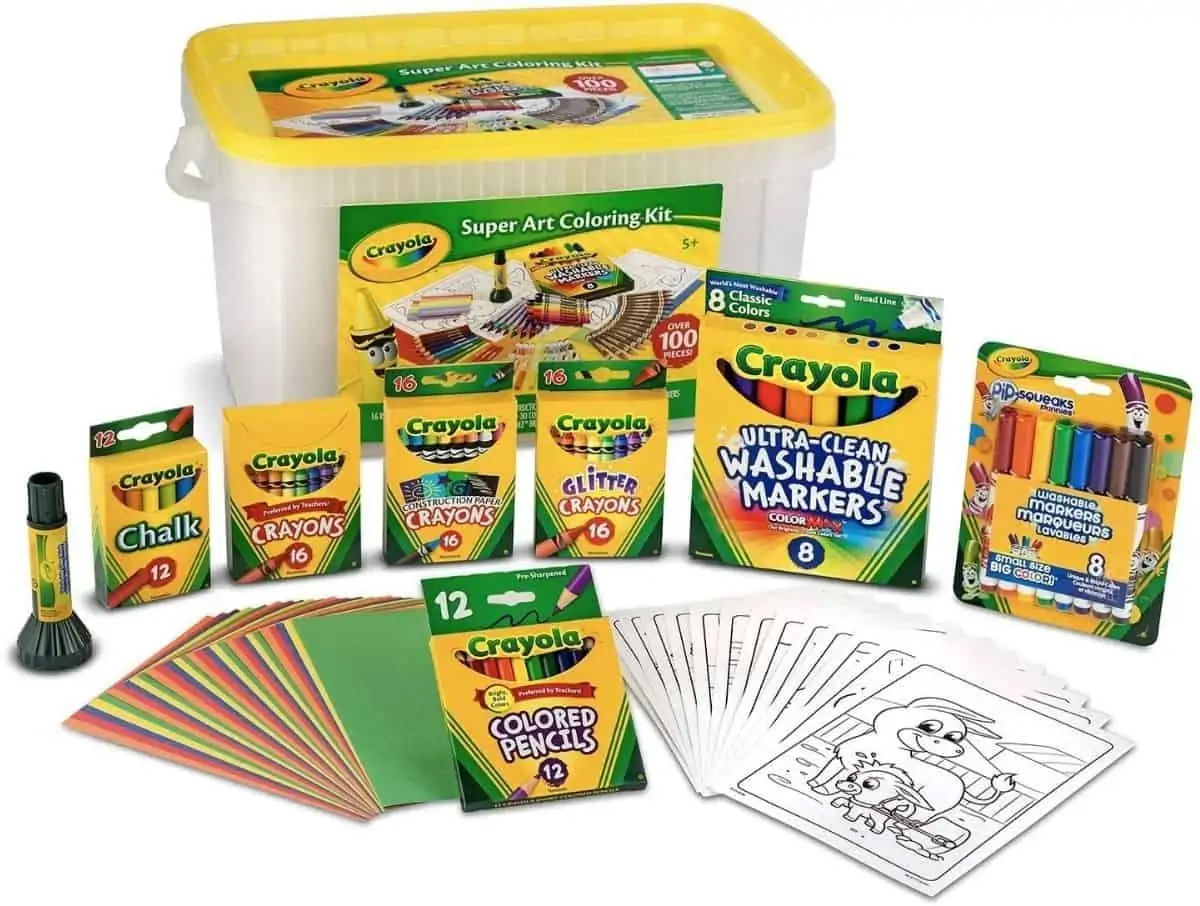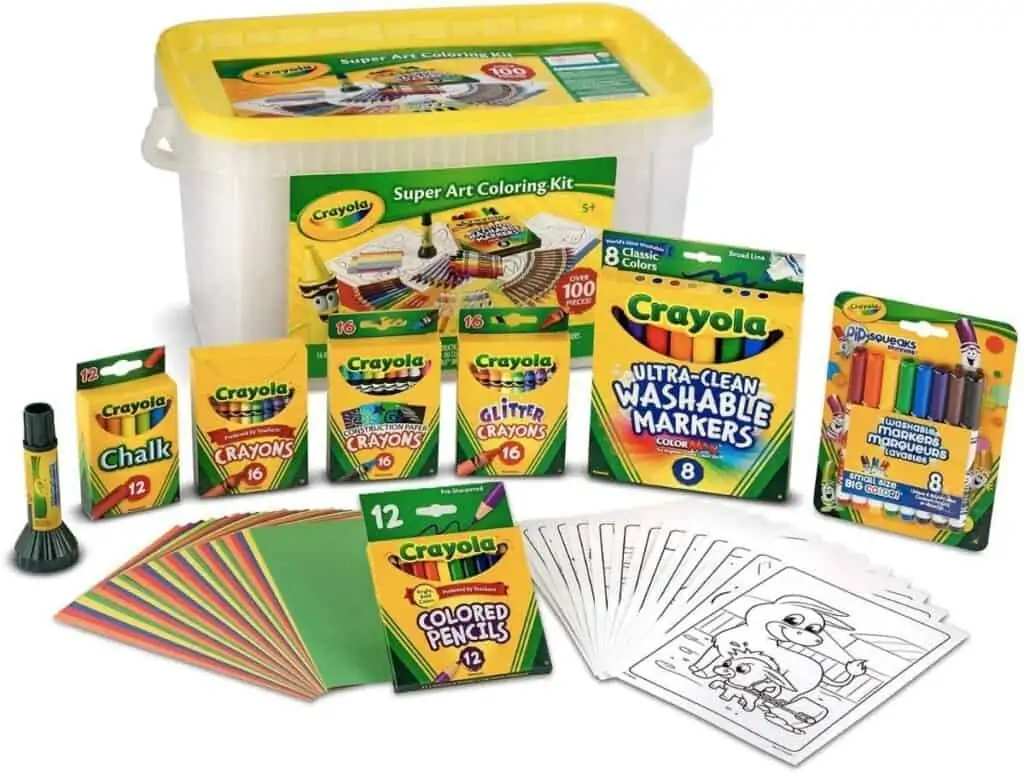 Everything your little Crayola fan needs, this set includes everything from chalk to washable markers and coloring pages.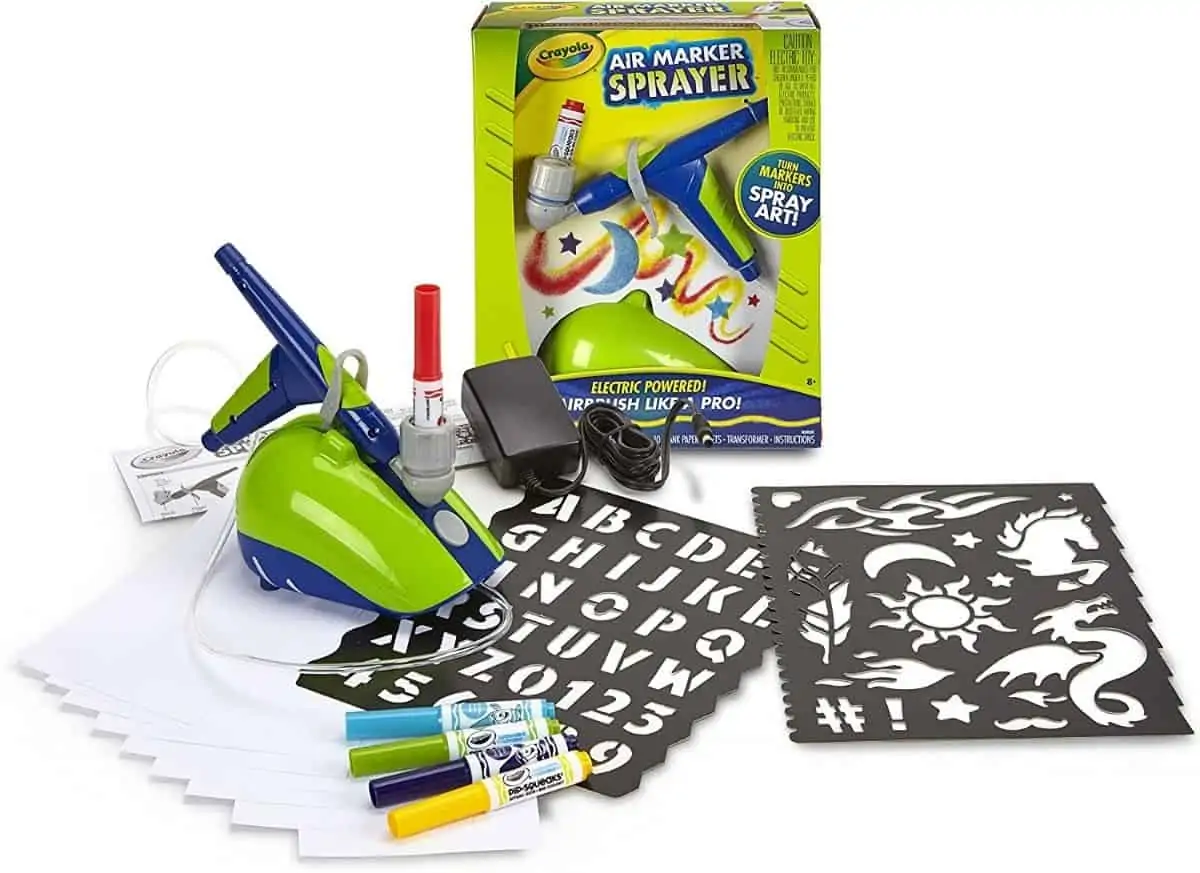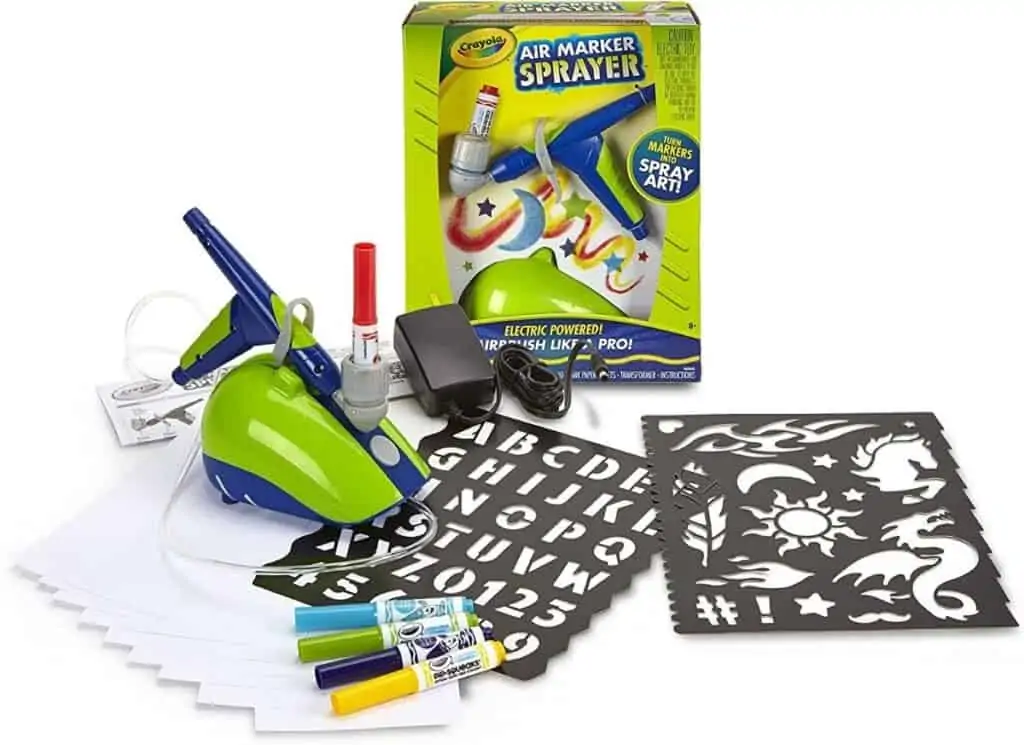 Great for older children, this Crayola airbrush kit will have them airbrushing their own masterpieces in no time.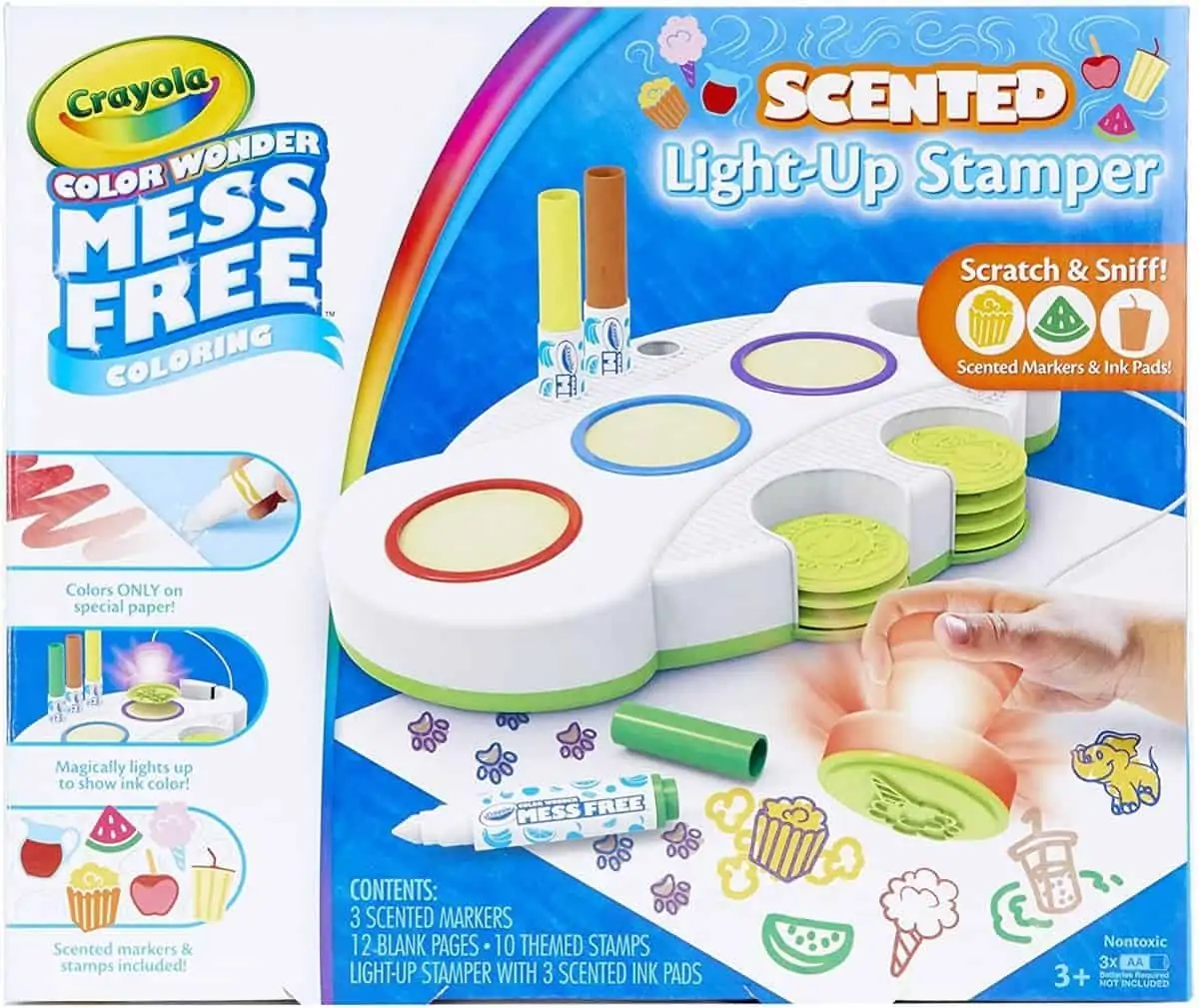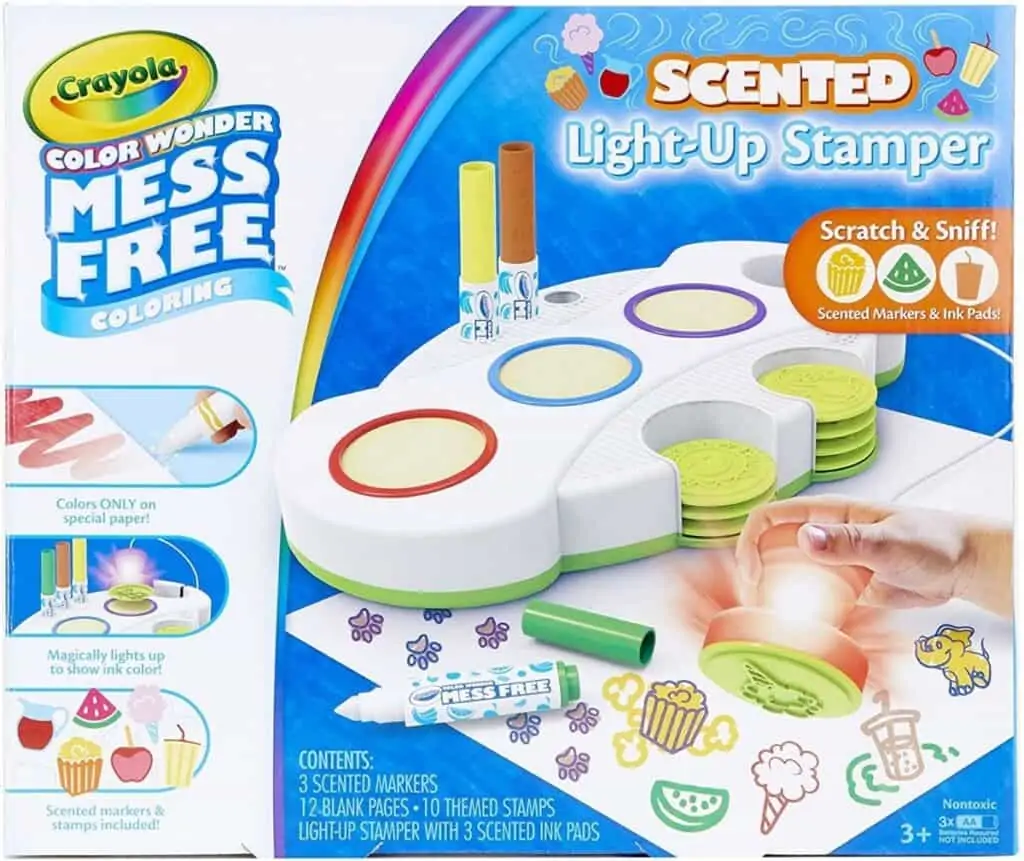 Mini scented markers, stampers, and blank pages are included in this set so that your little creative genius can do what they do best.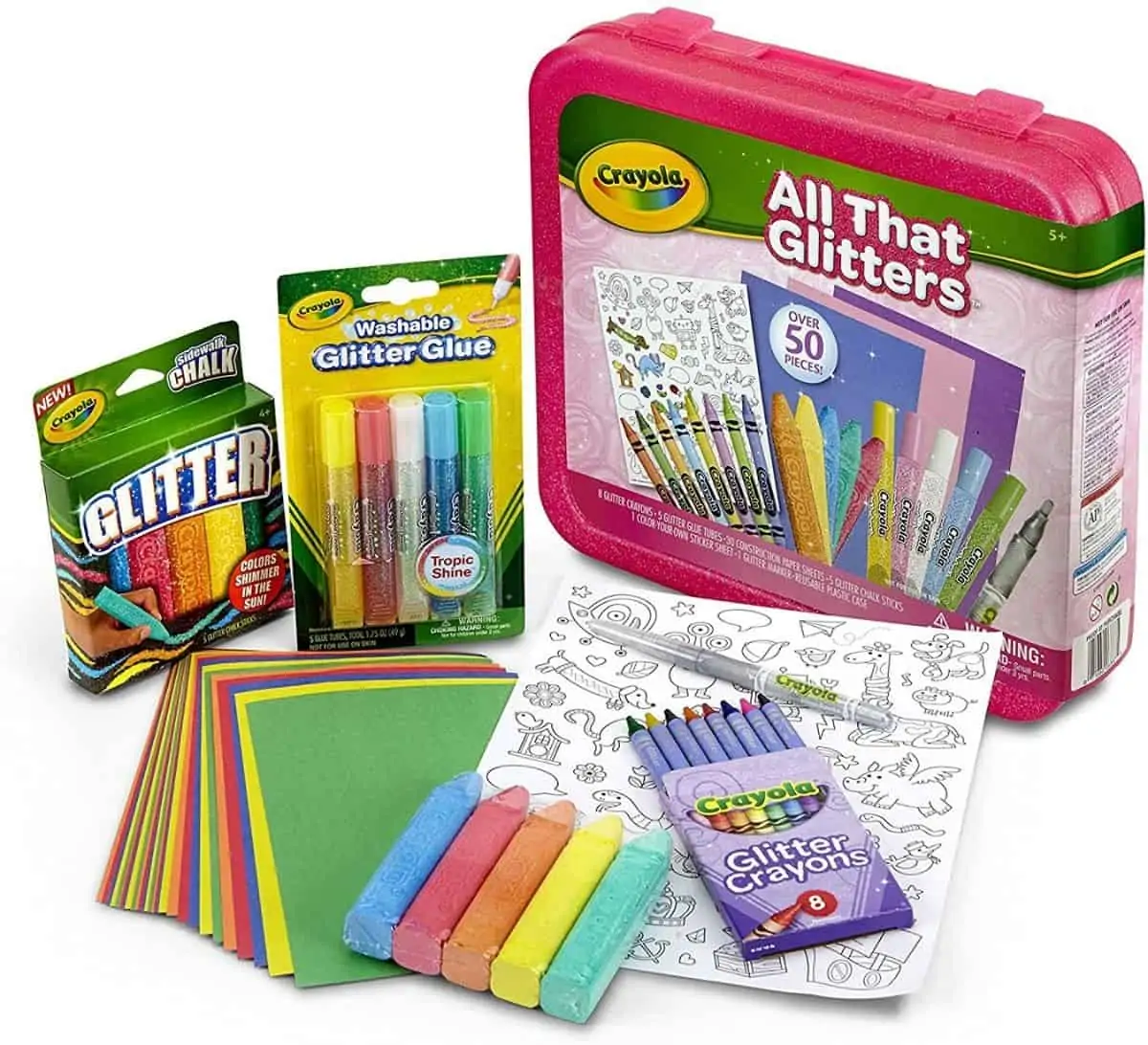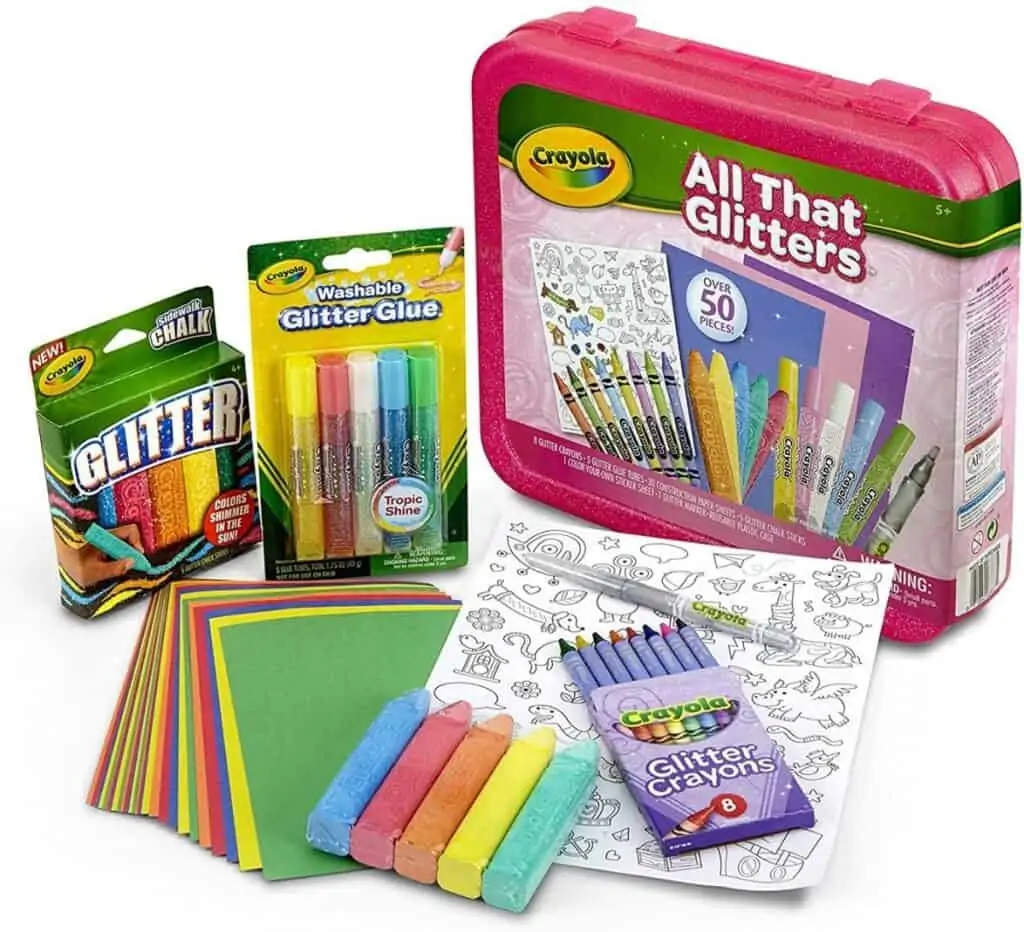 For kids ages 5 and up, this Crayola gift set includes glitter crayons, glitter markers, glitter glue, and more glitter goodies.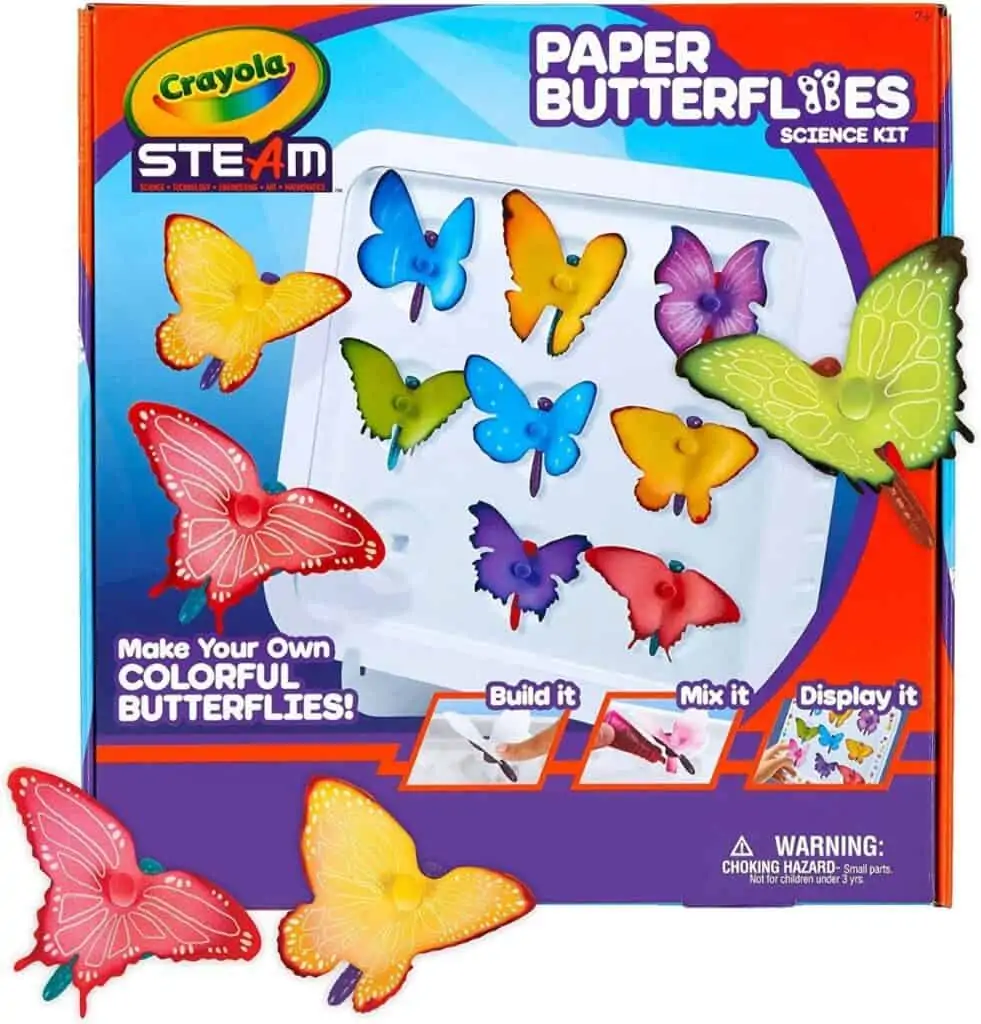 A fun and educational Crayola gift for kids, this STEM butterfly craft kit is sure to be a hit with your little creative learner.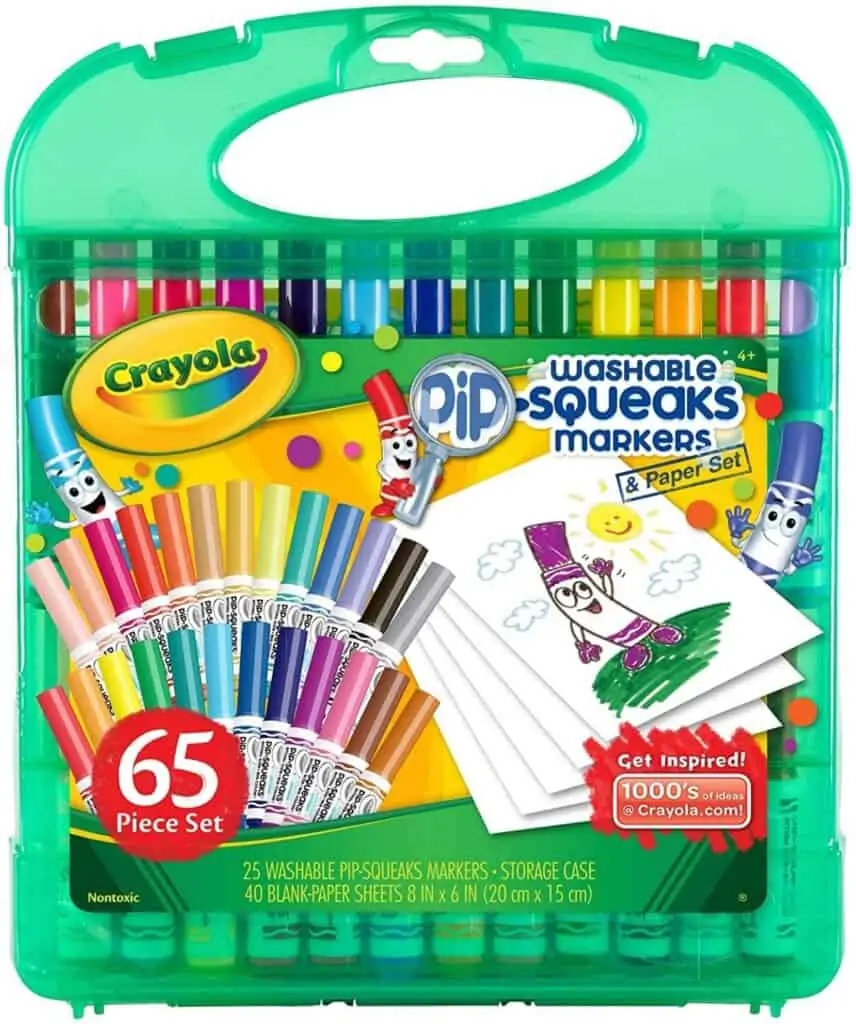 This is a mini marker set that includes washable markers, sheets of paper, and a convenient travel case they can store everything in.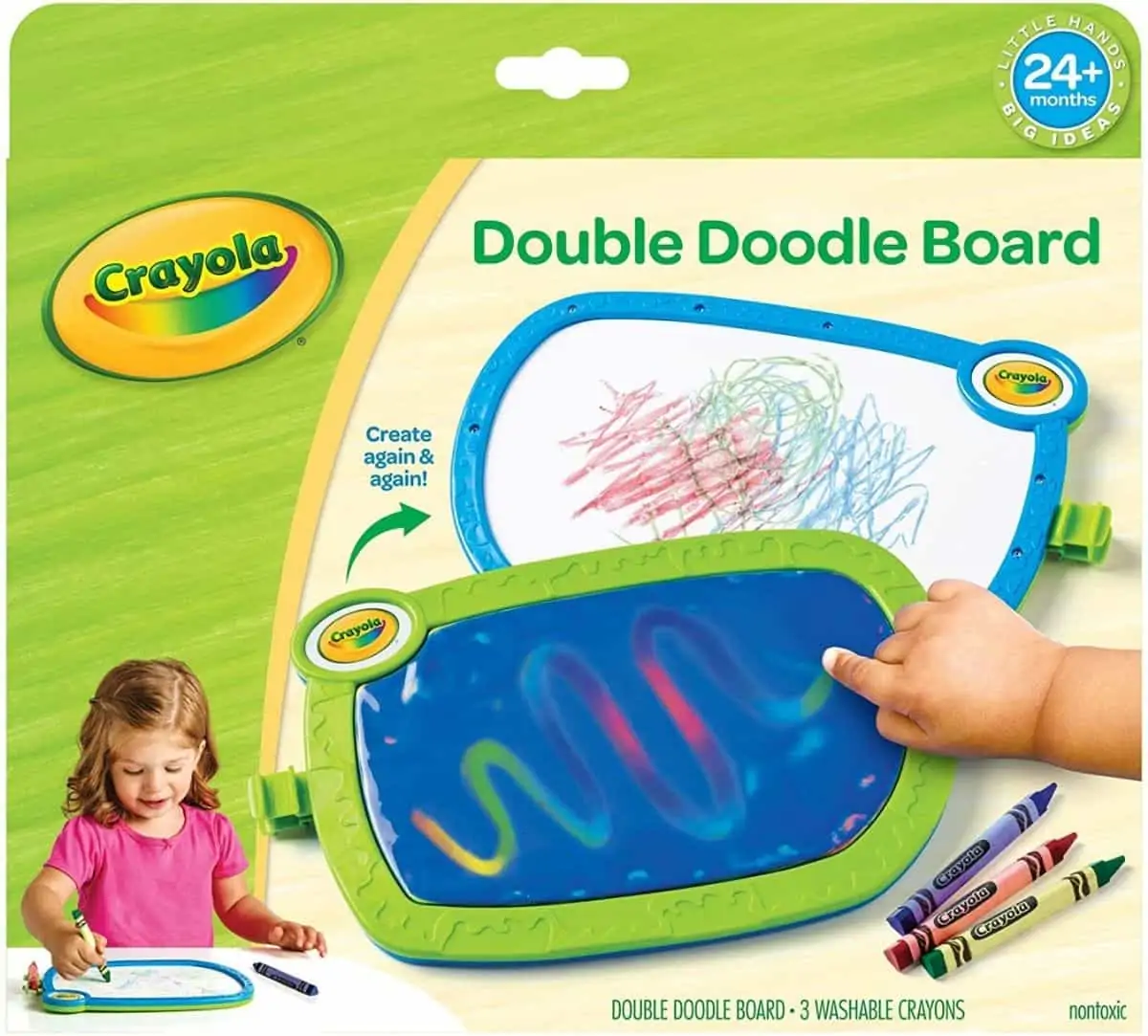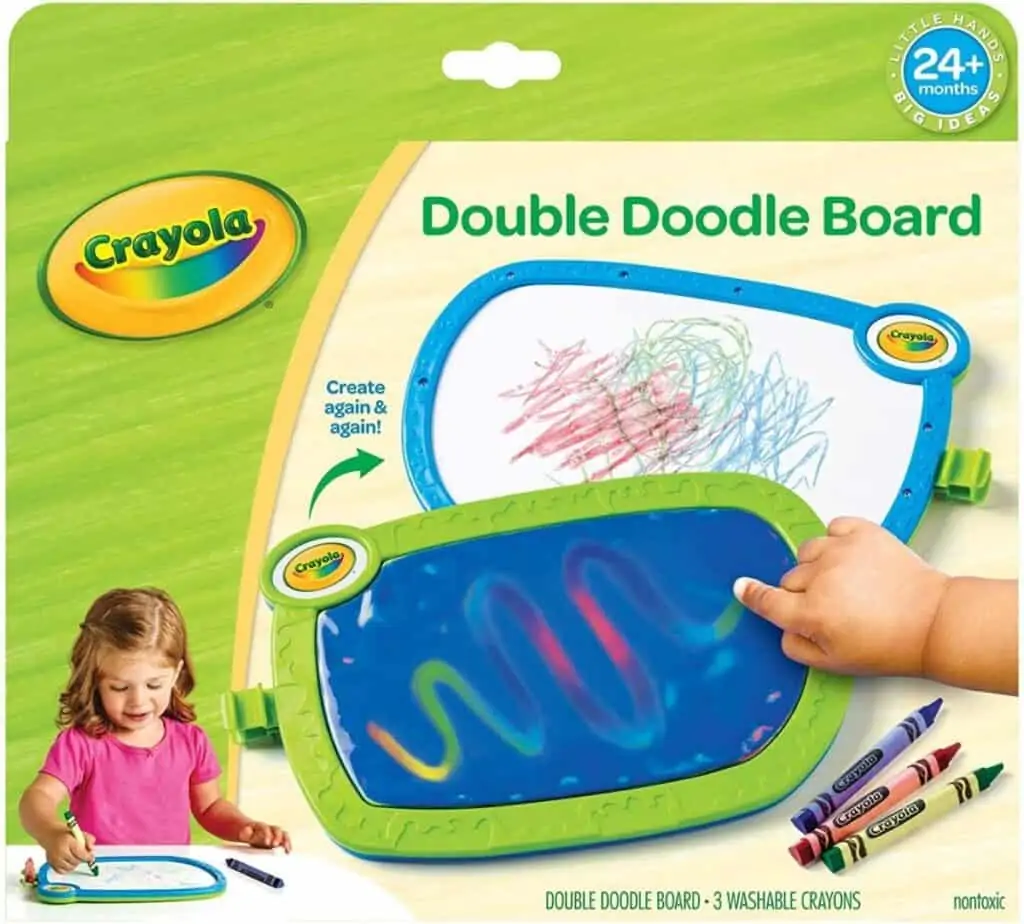 If your toddler is showing interest in creativity and art, this Crayola doodle board and drawing tablet will make the perfect gift.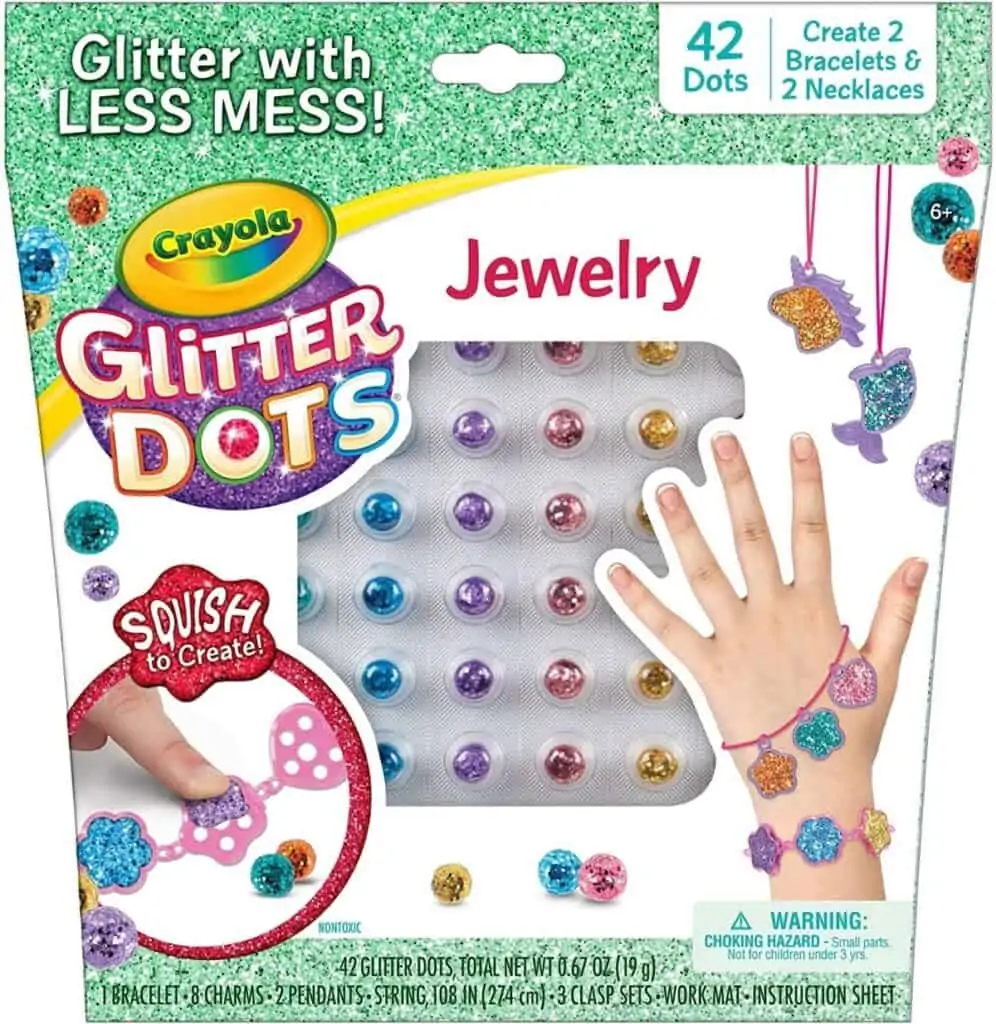 Fun glitter jewelry making without all of the mess, this Crayola jewelry craft set is perfect for creative minds interested in making their own jewelry.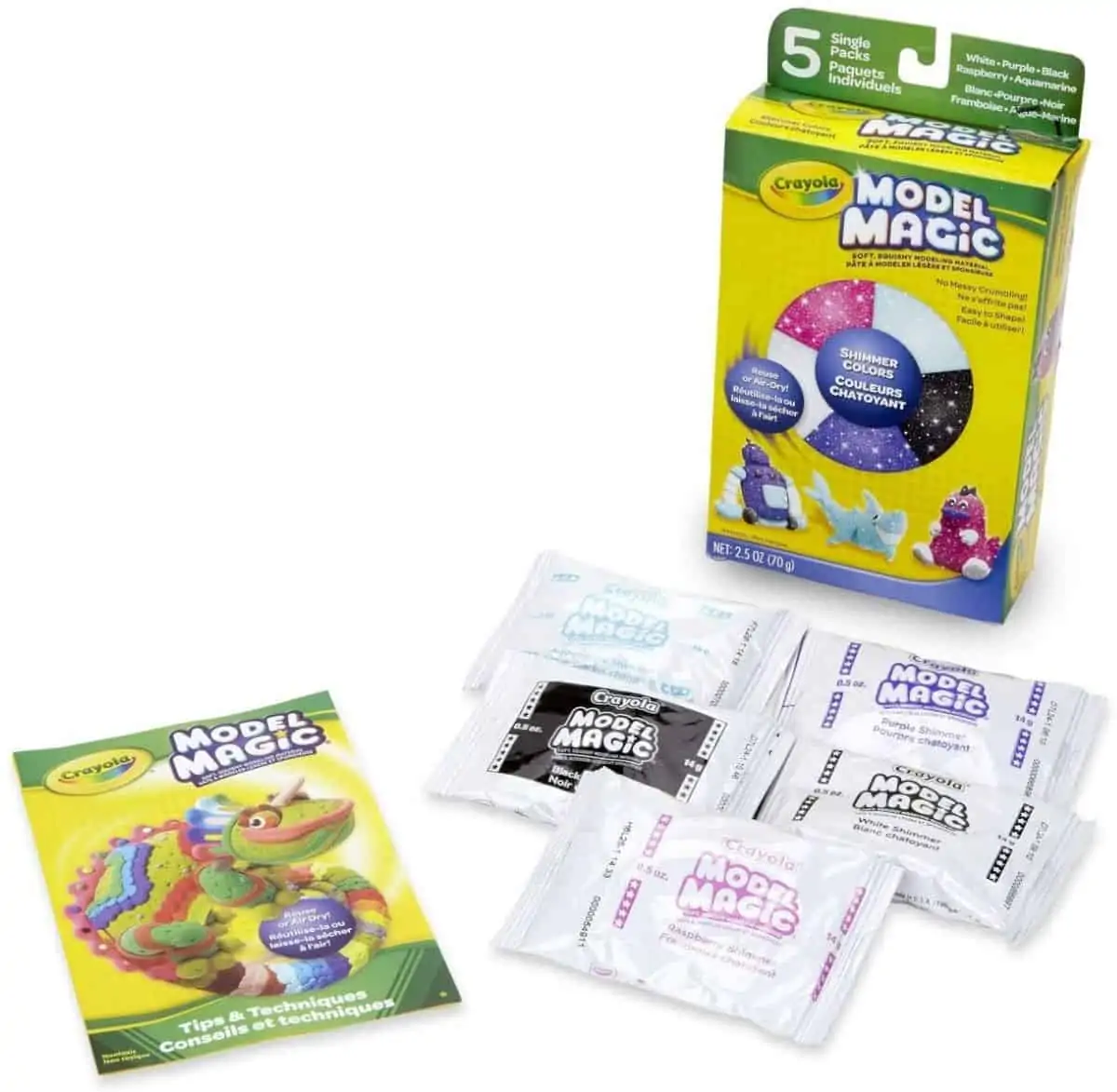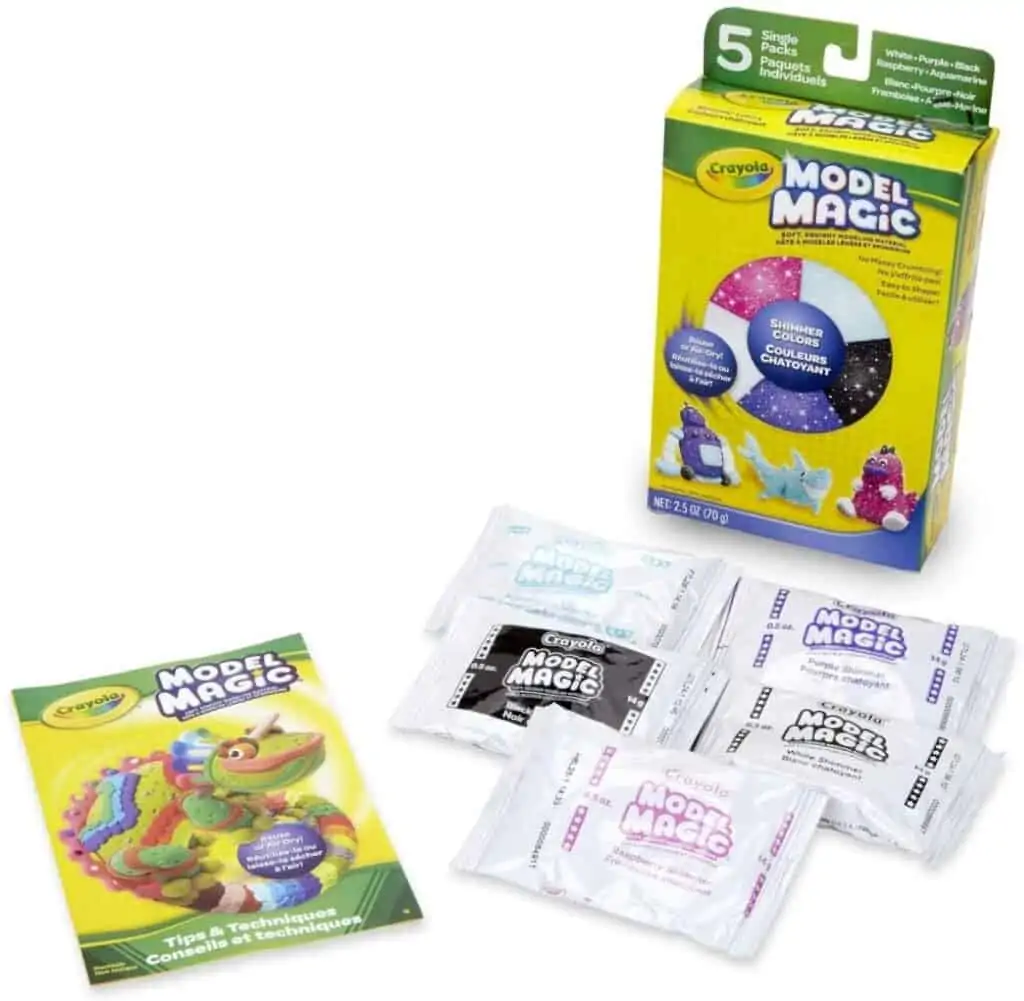 The perfect modeling clay alternative for little ones, the Crayola Model Magic can be shaped and customized so they can make their custom creations.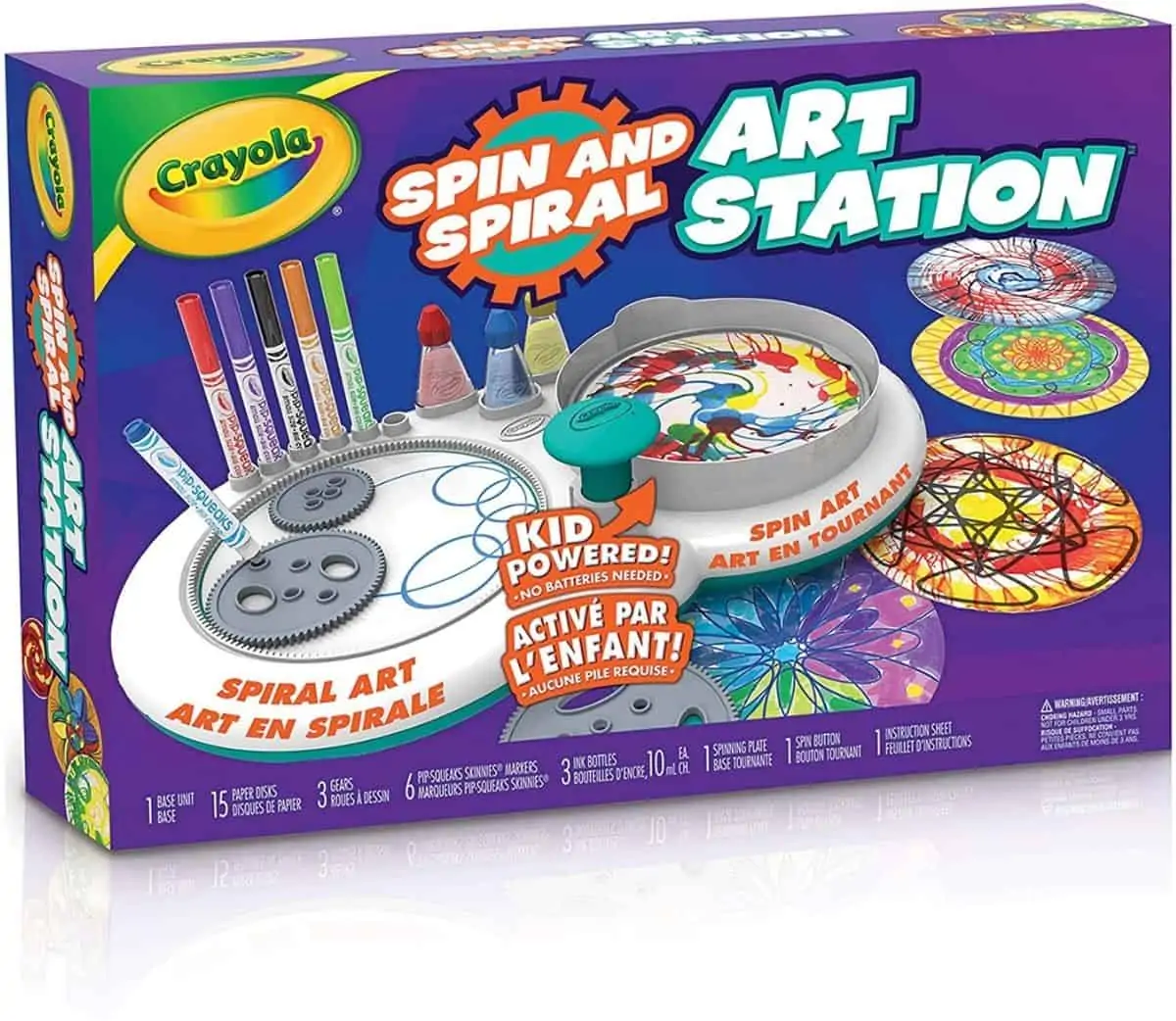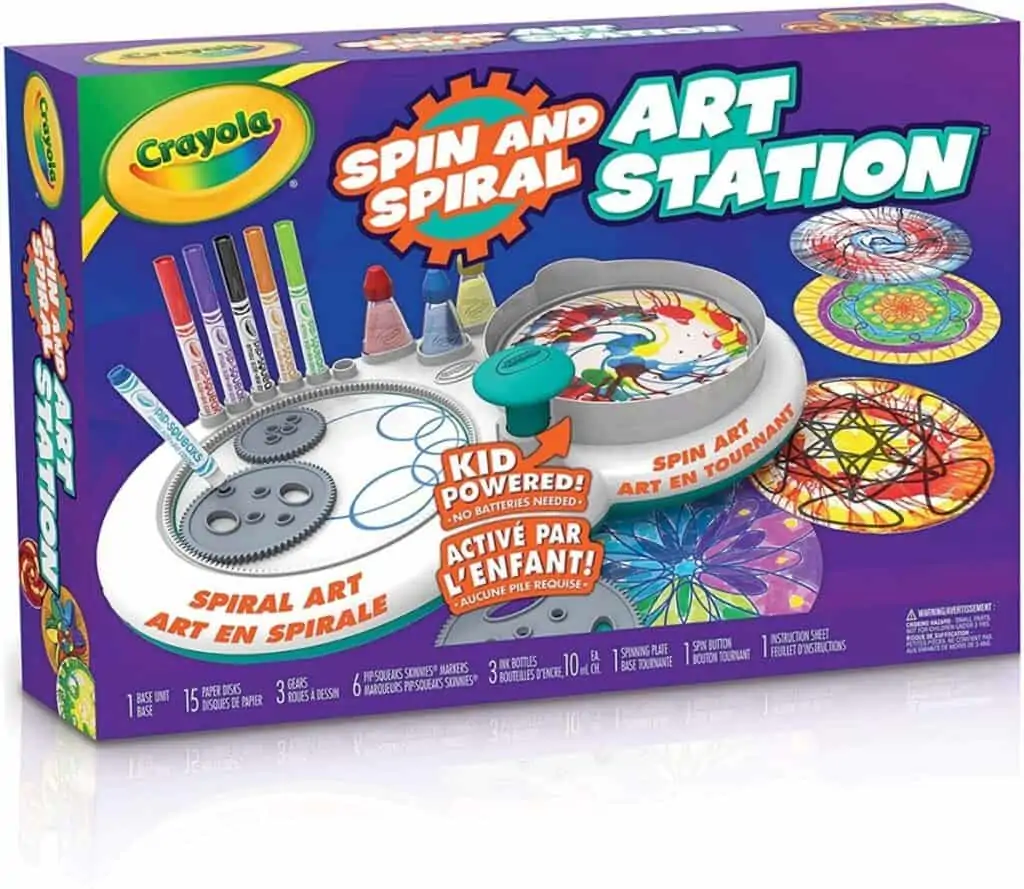 This set includes Spiro gears, markers, paper discs, and more so that your child can create some very cool spiral artwork.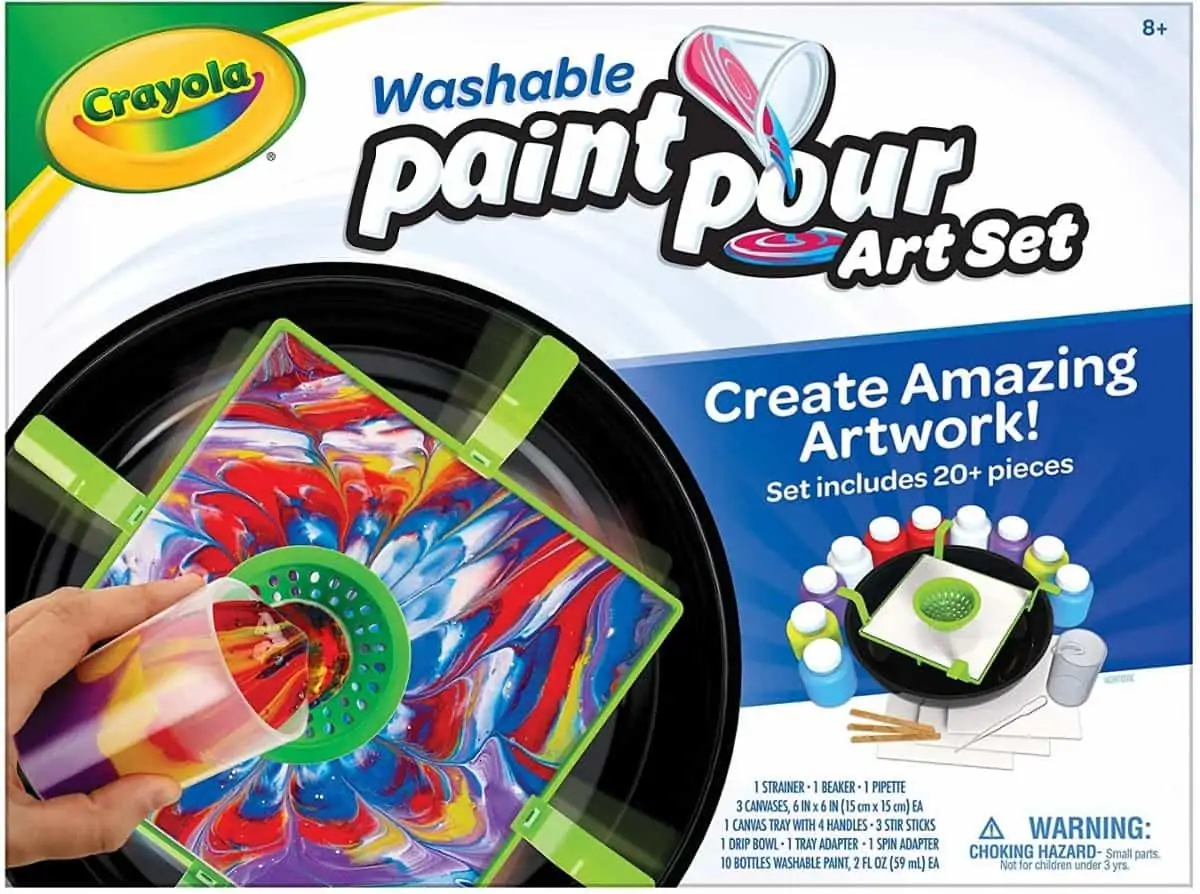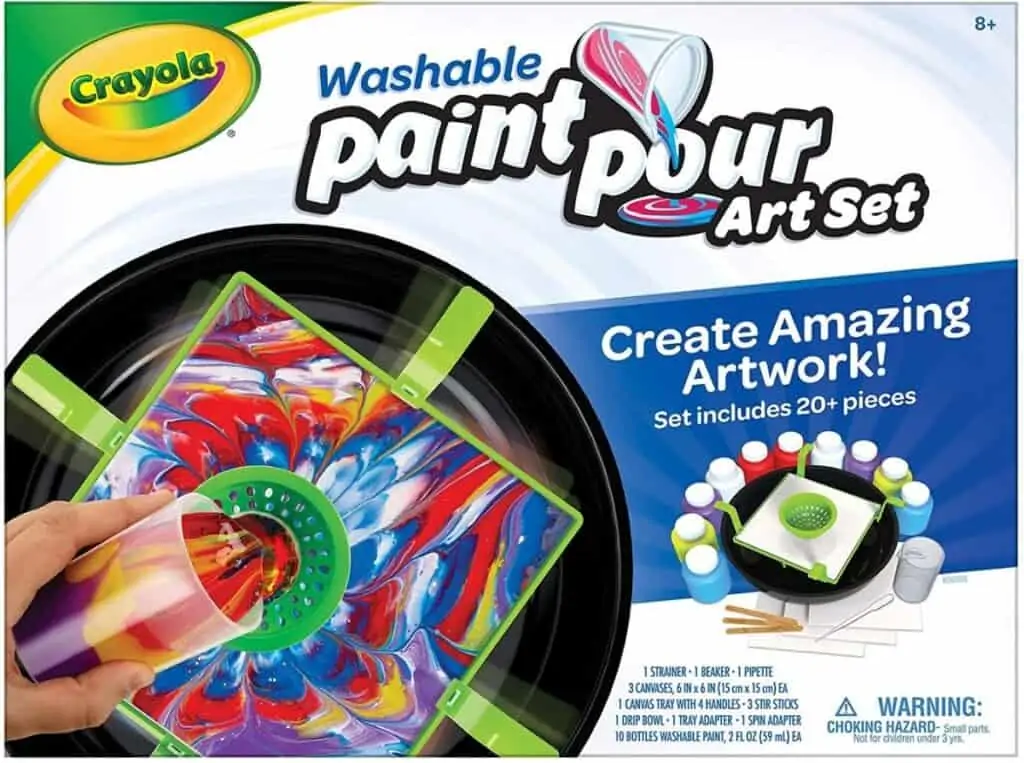 Paint pouring art is fun for kids of all ages and this washable paint and pour set will be a fun activity the kids will enjoy.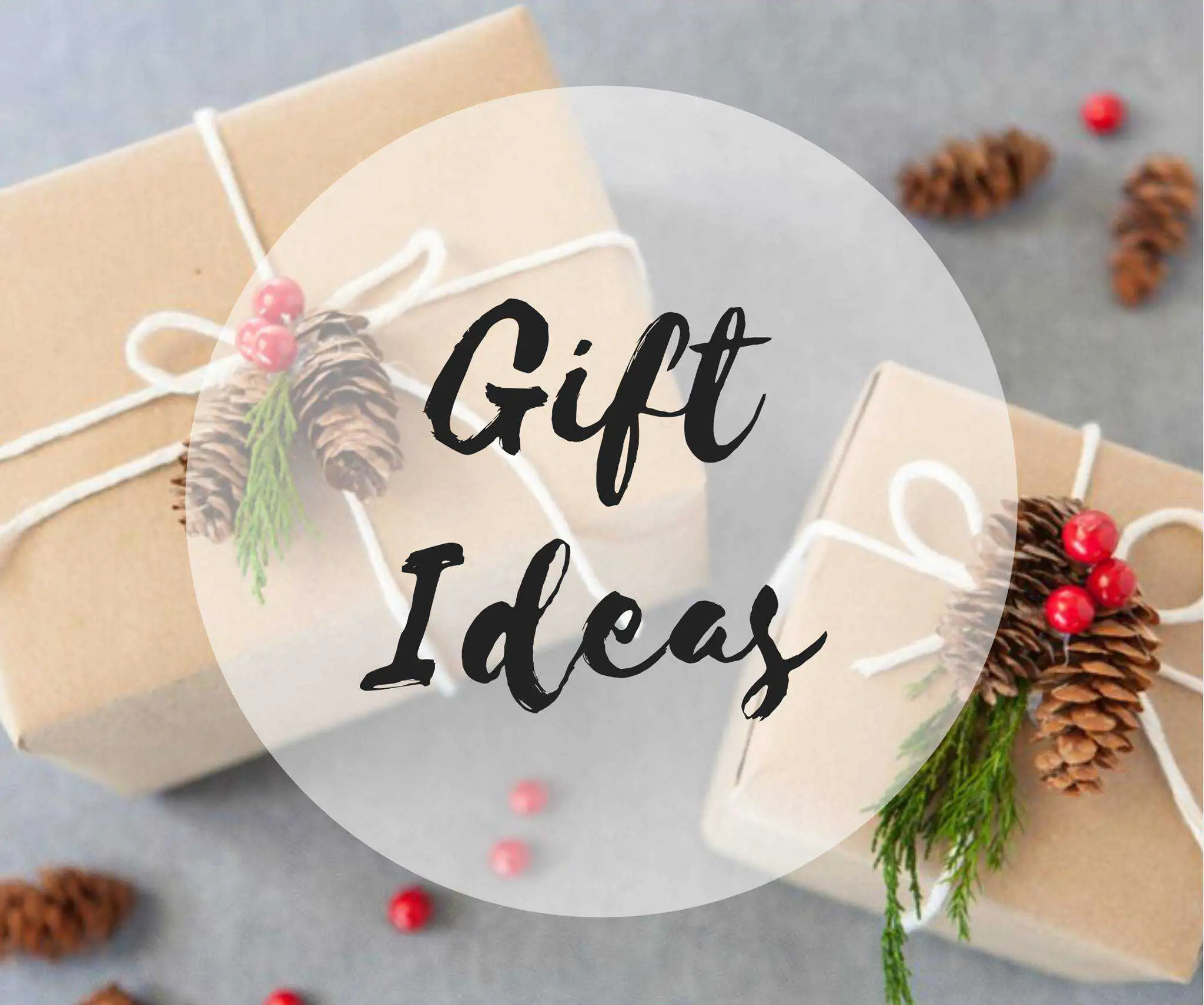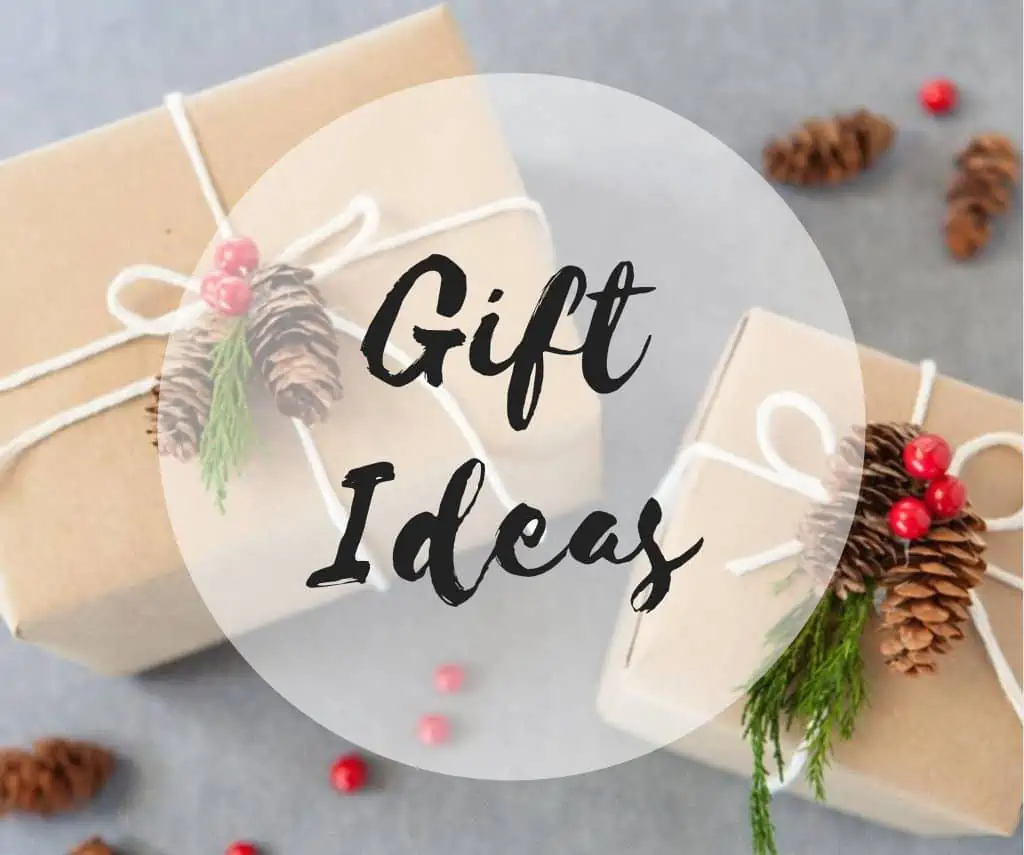 WE HAVE LOTS MORE GIFT IDEAS FOR YOU TOO!
Check out the list of the best gift ideas for everyone else on your list too! You could find the perfect gift for everyone and have all of your holiday gift shopping done today.
Check out all of our Saving Dollars and Sense Gift Guides:
We also have a fun list of the best Homemade Food Gift Ideas if you'd rather make your own gifts this year.