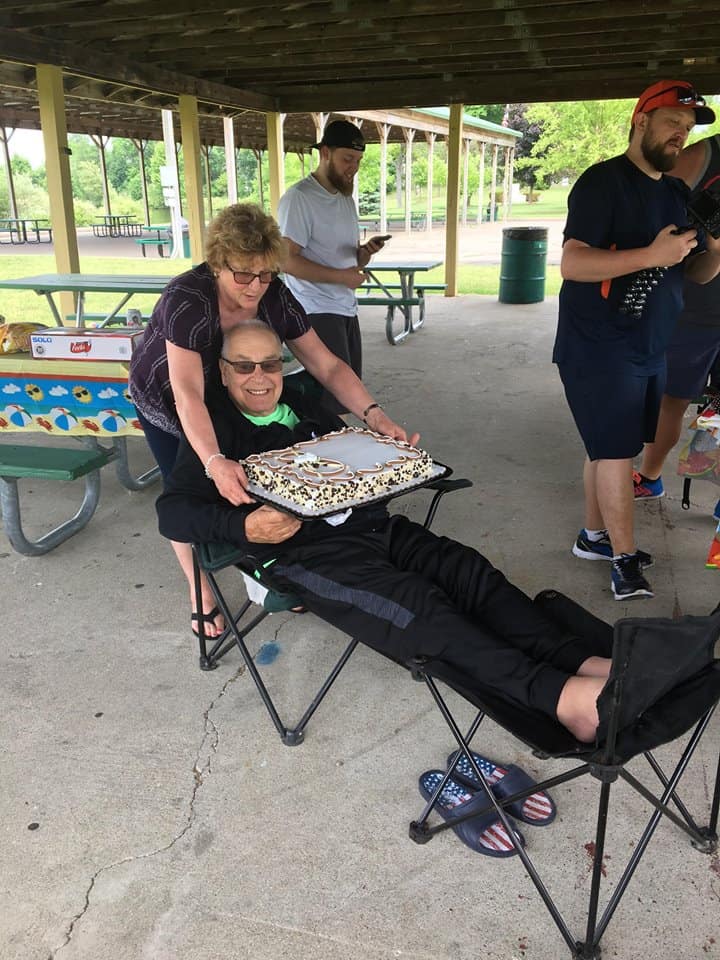 My parents came back in town this past week for another visit so that we could celebrate Father's Day with the man that raised me, as well as his 69th birthday.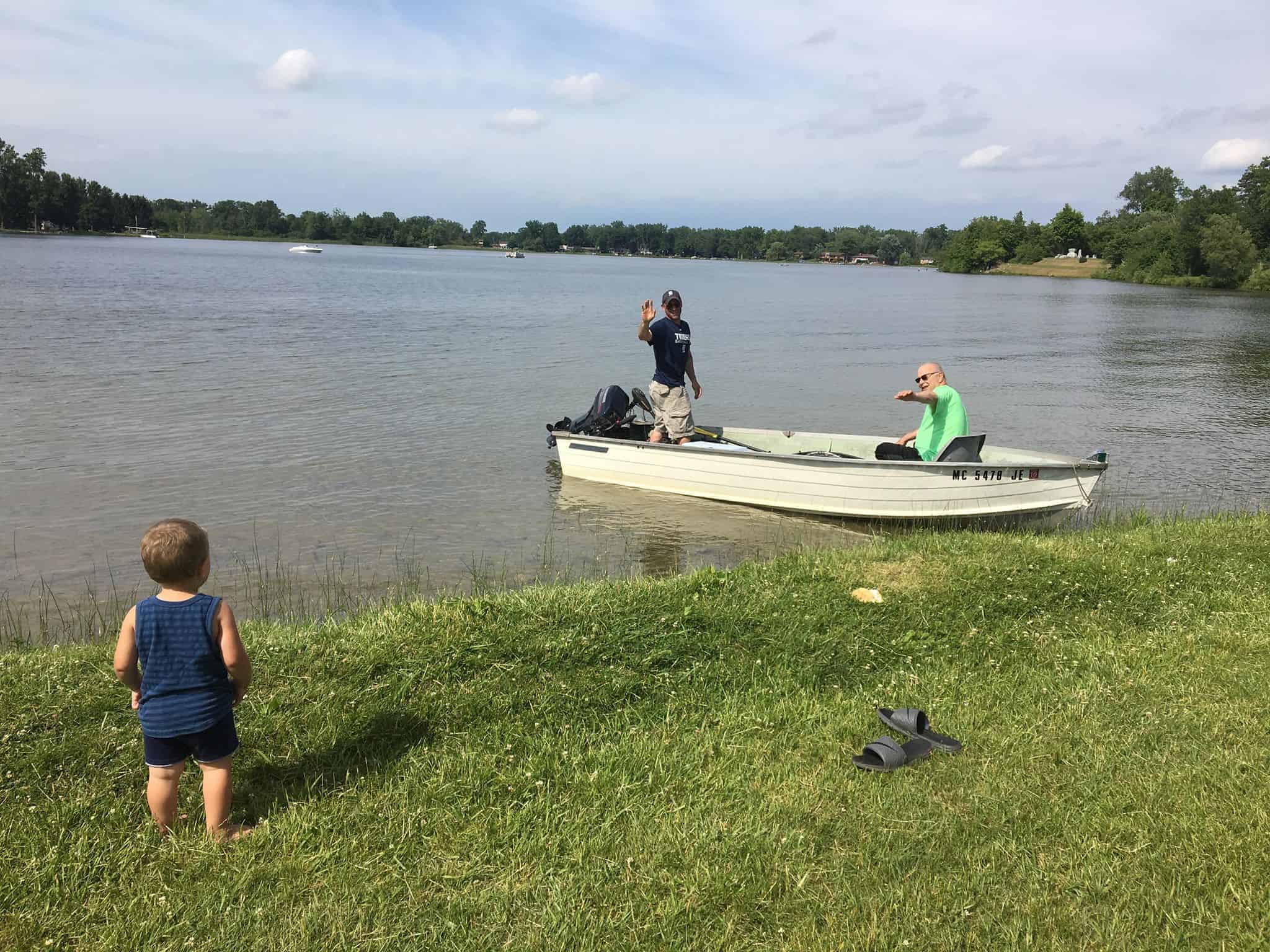 This was a big deal because this was the first time in seventeen years that I have gotten to celebrate with my own dad on Father's Day. We had a great time at a nearby park, grilling up some good food, playing games, kayaking, fishing and just spending time together.
It was a great day!!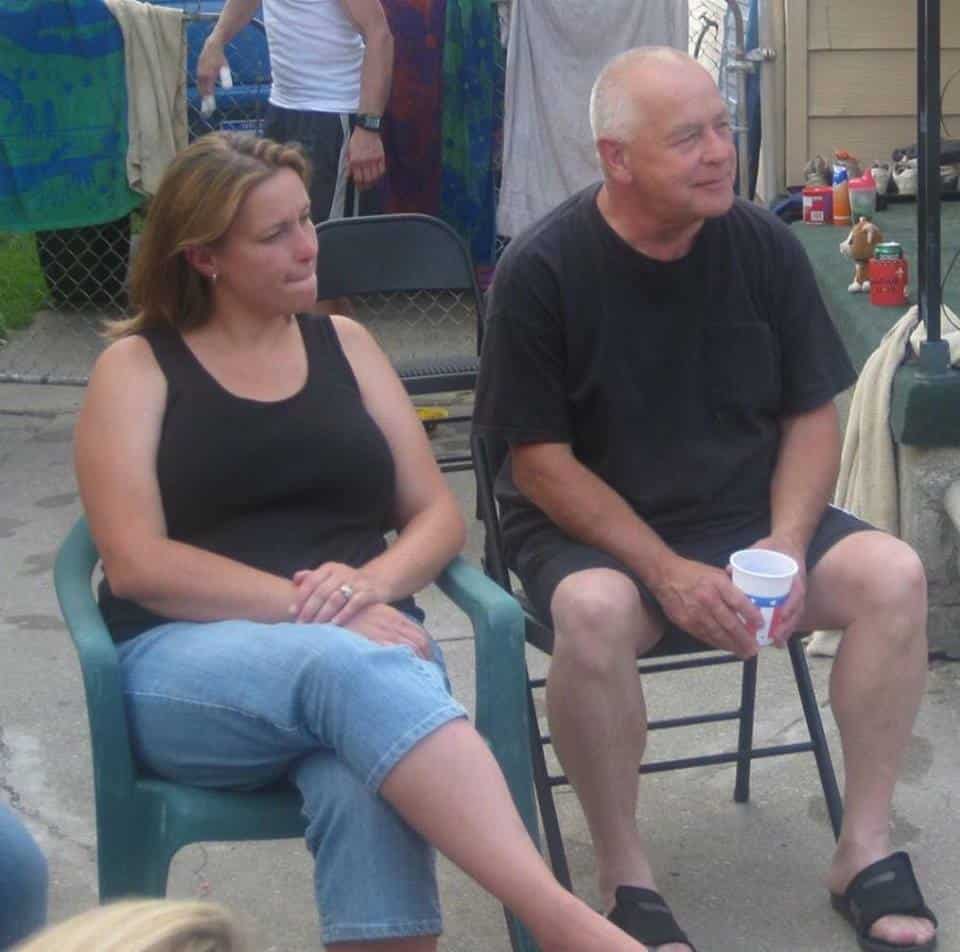 But what I want to talk about today is the dad I never knew I needed.
It wasn't until quite recently that I realized how much that man that raised me really impacted my life and who I am today. I am so thankful for him.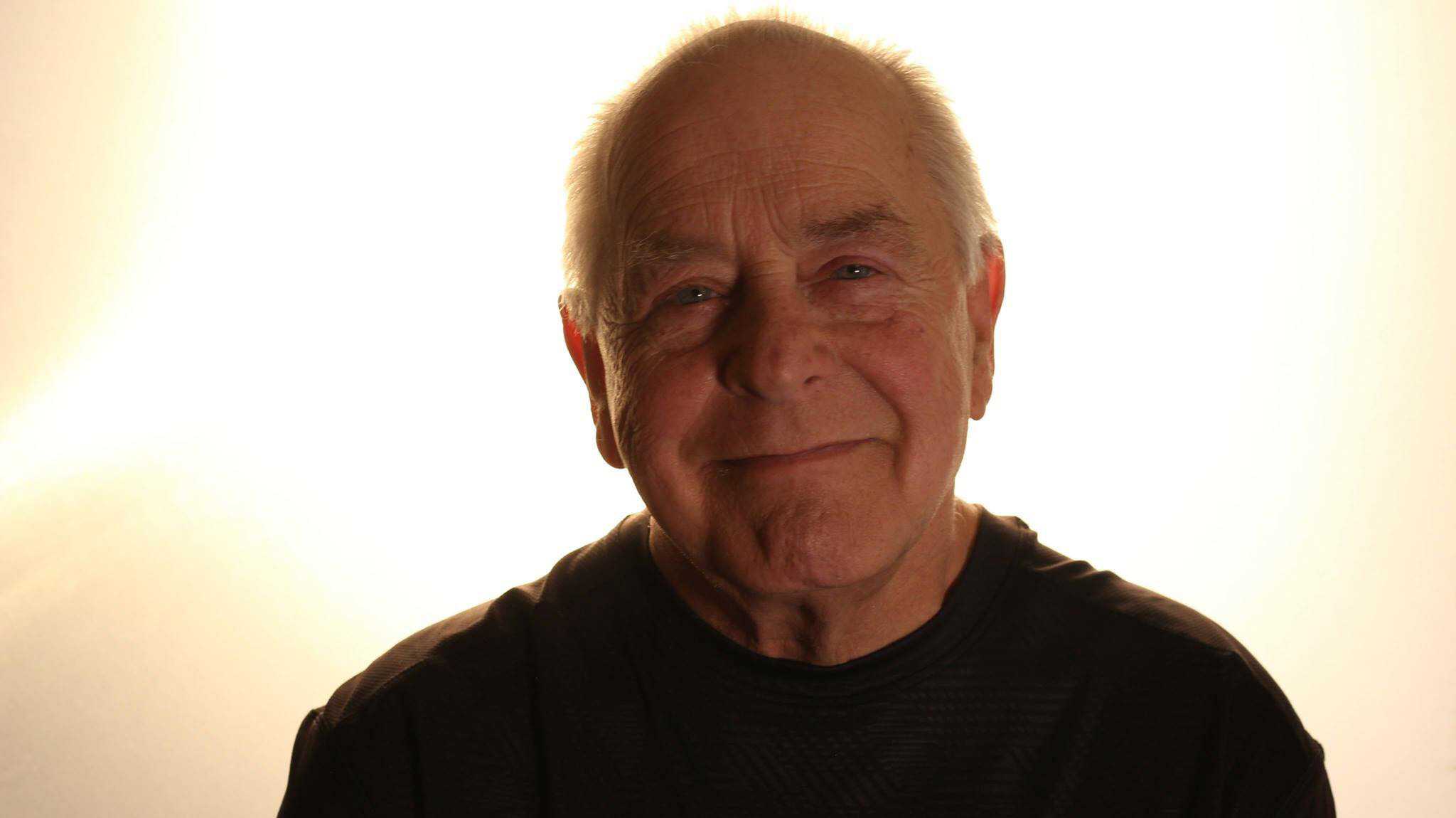 Here are just a few of the things he taught me:
Be a man of your word. Say what you mean and mean what you say.
I learned to respect all people and treat everyone with kindness. He will strike up a conversation with anyone and really genuinely is interested in learning about them and hearing what they have to say.
He taught me how to shoot a gun, gun safety and how to respect a weapon and that you are to treat every gun as though it were loaded and could hurt someone.
You should never pass up the opportunity to go fishing or eat cake.
He instilled a love of the great outdoors in me, my husband, and our kids.
He taught me how to work hard and the importance of working smart. You should never expect to be handed anything in this life just because you exist. He is one of the hardest working men I have ever known.
My dad taught me the value of being able to tell a good story. He is THE Ultimate campfire storyteller. If you ever get the chance to meet him, ask him to tell you about Chief Thump Thump.
That it is more important to fill your life with simple things like music and laughter than expensive toys or trips.
He taught me the importance of family and that family sticks together even when things get tough. That we love and forgive and choose each other over and over and over again.
One of the most important things I have learned from him is to never to be ashamed of what you believe in and to hold on tight to your convictions but don't hold onto the truth. Share it with everyone you know because that is the ultimate act of love.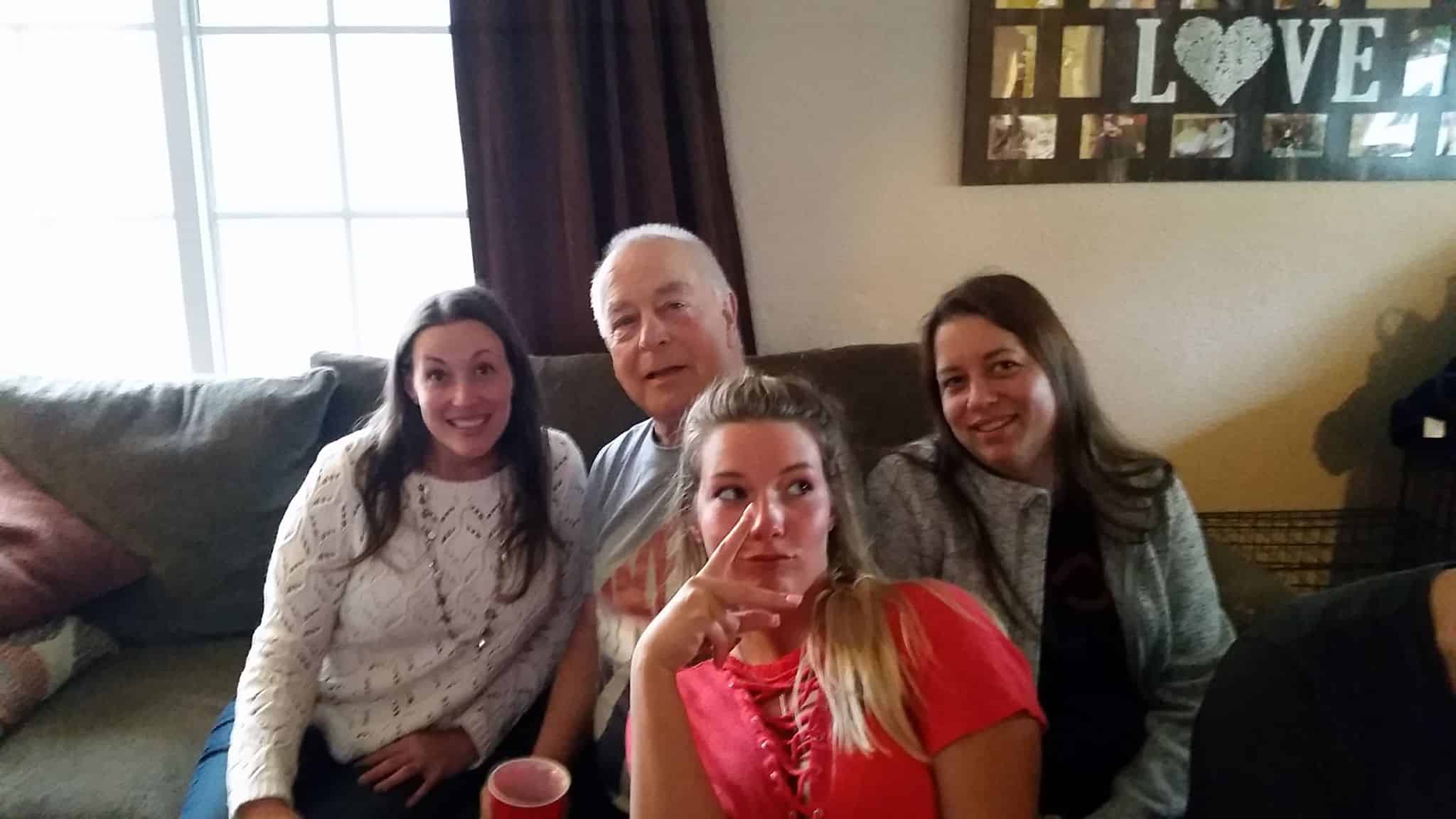 This man stepped into my chaotic and dysfunctional life when I was already fourteen years old and made a conscience and CRAZY choice to stay when every other person ran away.
We were a rough bunch of teens and I had spent many years telling myself I didn't need a dad, in fact, I prided myself on how much I didn't want or need a father figure. This was the way I had chosen to deal with the hurt of being abandoned by my bio dad.
So when this man stepped into my life I did NOT make it easy on him.
In fact, I did everything I could to push him to leave because I was sure he would since everyone else had, and I didn't want to waste any time getting attached.
But he just wouldn't take a hint, and he refused to be chased off by us.
To me, this is a much larger act of love than if my own bio dad had stuck around because he had a choice and didn't have anything that biologically or legally bound him to us.
I am so blessed to have had the best dad anyone could ever ask for…even if it took him a little while to arrive. I thank God that he knew exactly what I needed and when and his timing was perfect!
Mostly this man taught me that I was worthy of being loved by an adult man unconditionally, with no strings attached.
In a world where every other man hurt me…this was the greatest gift that God could have given me and I am just sorry it has taken me so long to recognize it.
Sometimes things don't turn out the way you think they are supposed to, but they do turn out just the way they were meant to.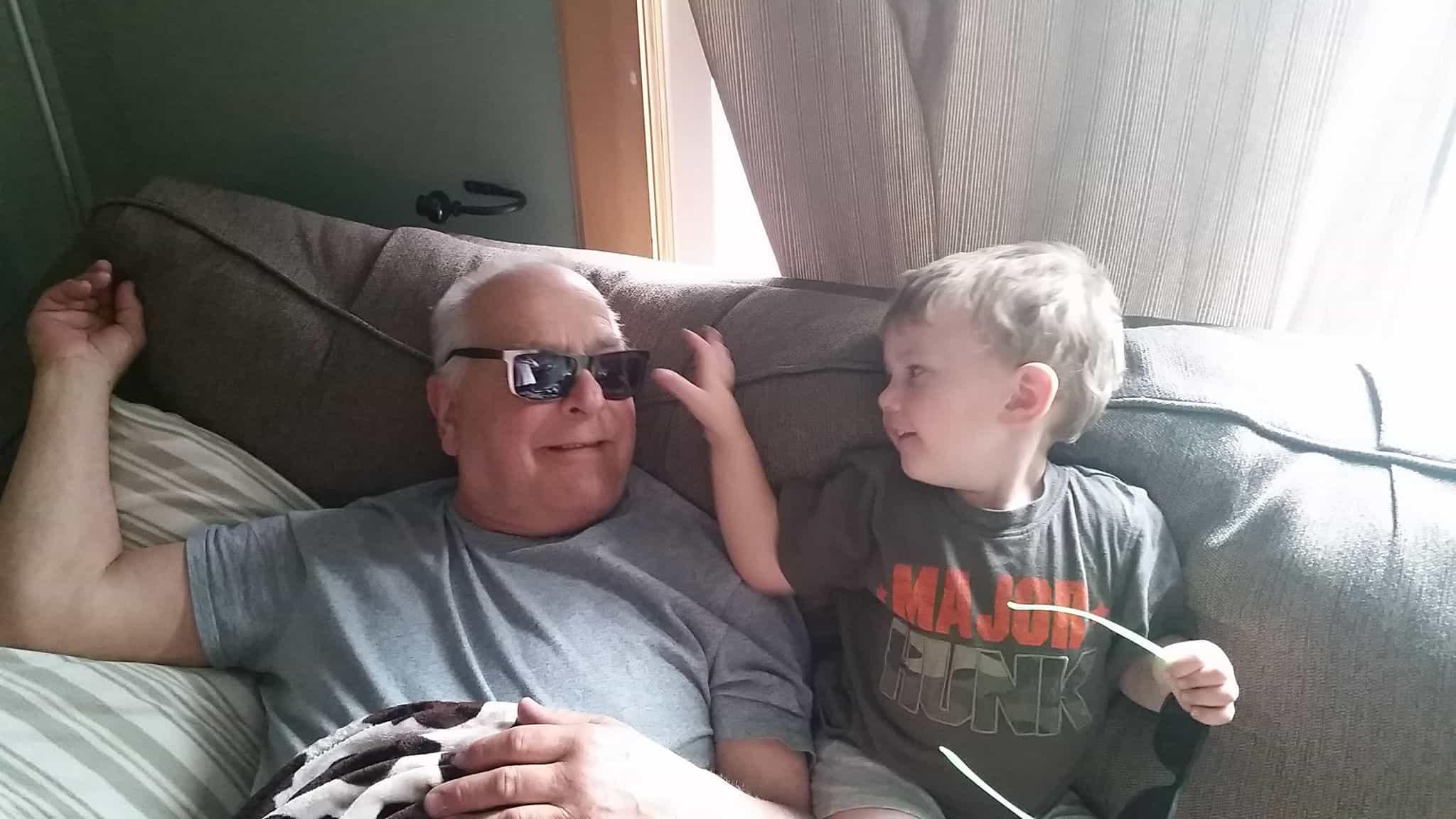 Thank you for loving my mom so well, for choosing us bad kids, for choosing God and leading the way to a whole new Christ-centered family legacy for us all.