The 2019-2020 school year ended with most of our kids e-learning.
This year was a lot of the same – or at the very least, partial face-to-face instruction and partially at home.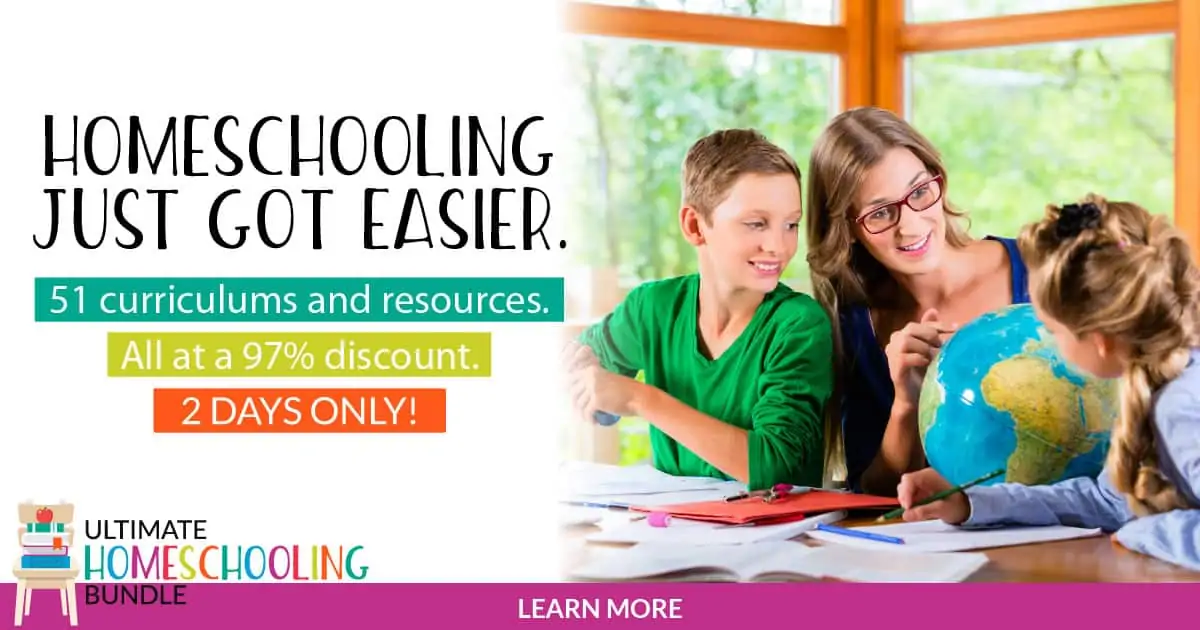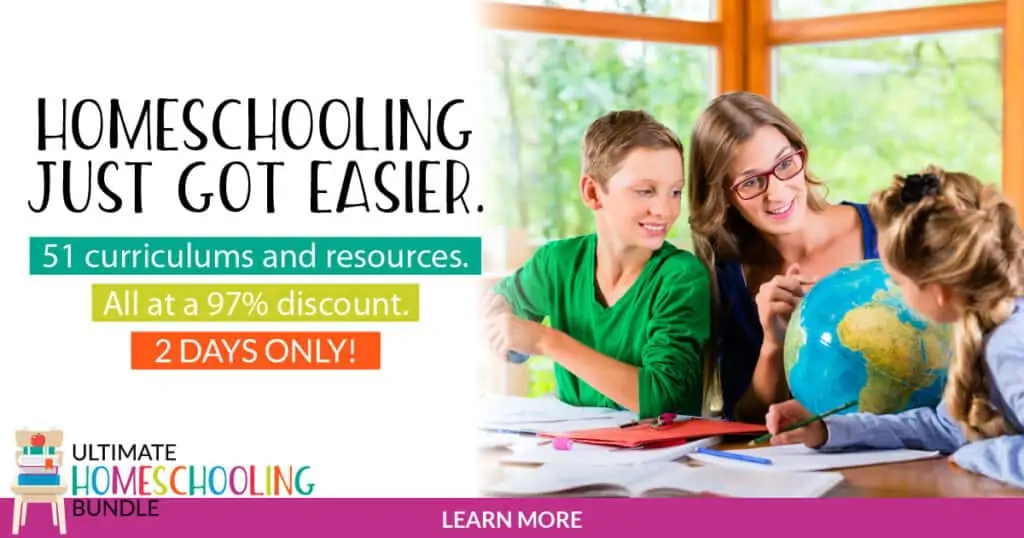 Did you know that I am a veteran homeschool mom, who successfully graduated two students from homeschool several years ago?
If you've ever considered homeschooling your kids, this school year is a great opportunity!
After my husband and I made the decision to homeschool years ago, I freaked out a little.
There's so much information out there!
Charlotte Mason, Waldorf, unschooling, very structured.
Then there are the curricula and manipulatives and booklists and – well, I was a little overwhelmed.
That's why I think the Ultimate Homeschooling Bundle is perfect for new homeschooling parents.
It has a lot of resources that cover from preschool to high school, but just the right number in each age group and on each subject so you don't get paralyzed by too much information!
Maybe you're afraid to send your child to school.
Maybe the school modifications overwhelm you.
Maybe you've just wanted to try homeschooling and now's your chance?
Whatever the reason, deciding to take charge of your child's education is an overwhelming, possibly expensive, decision.
So you can imagine that, when I learned about a package of homeschooling resources – offered for less than $30! – I couldn't help myself from telling you about it.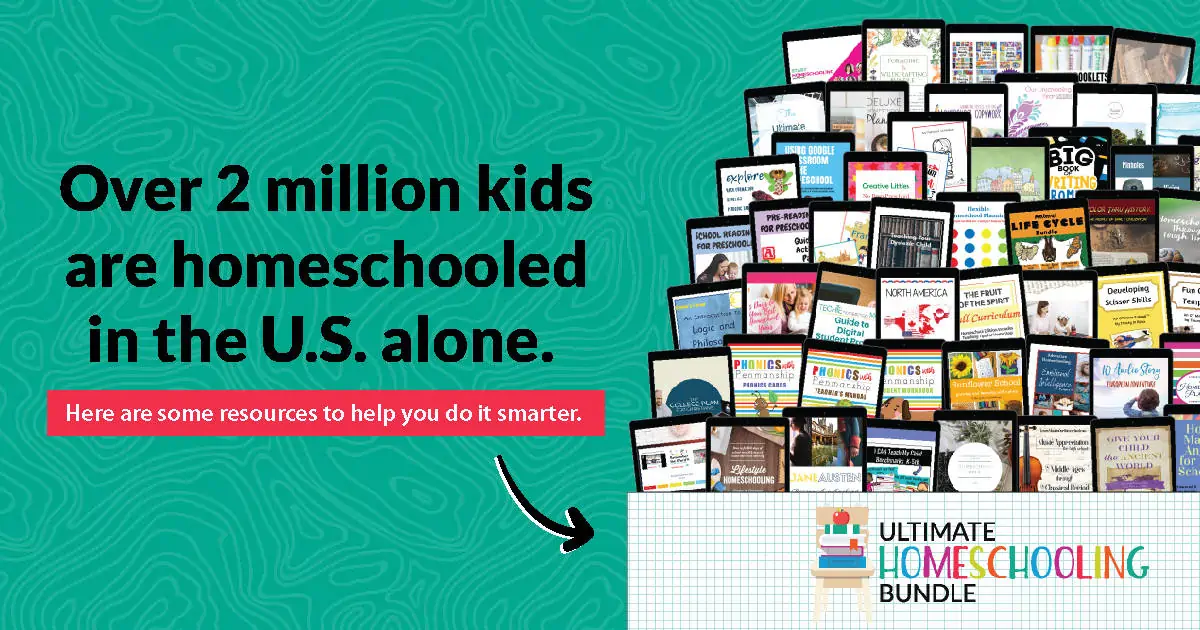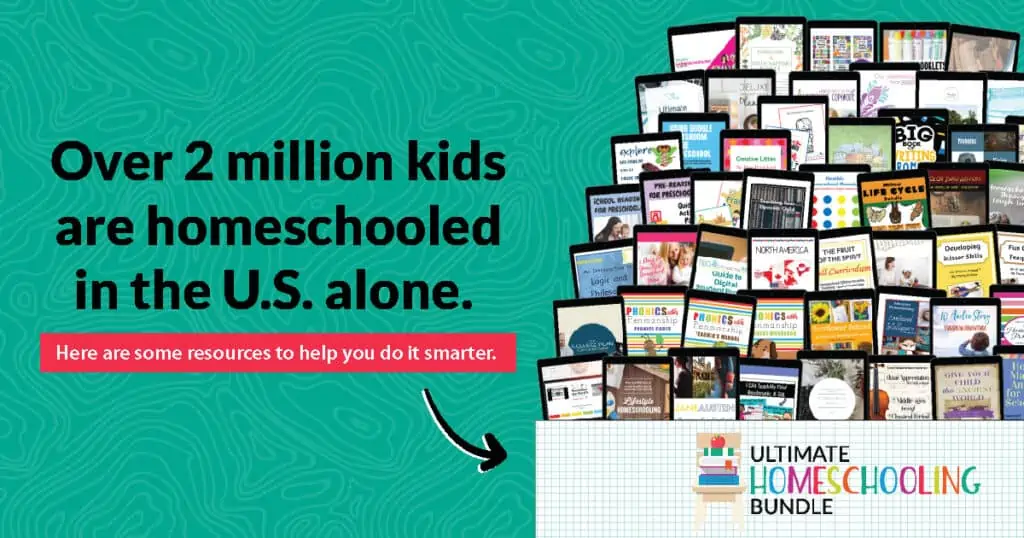 It's called the Ultimate Homeschooling Bundle and it is AWESOME!
It has resources inside for homeschooling kids from preschool through high school.
It includes art appreciation, reading, phonics, international studies, science, nature, language arts, and more!
It even includes resources to support the homeschool parent (things like planners, how to use technical tools in your homeschool, teaching children with dyslexia, and getting started with homeschooling).
Imagine…
When you buy the Ultimate Homeschooling Bundle, you'll get access to: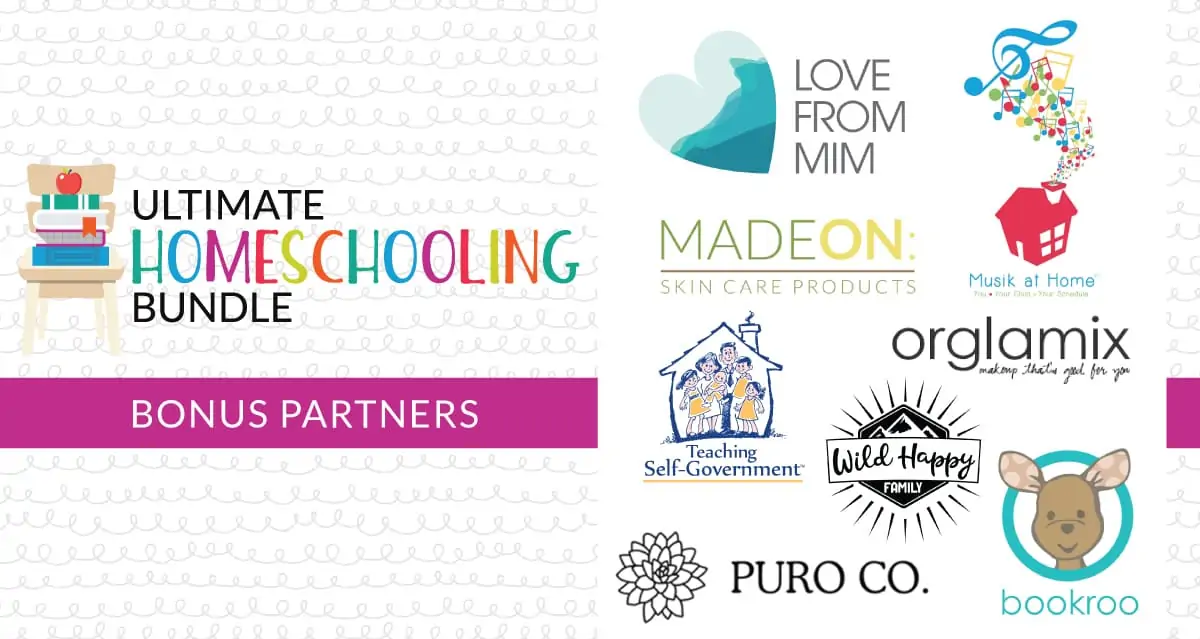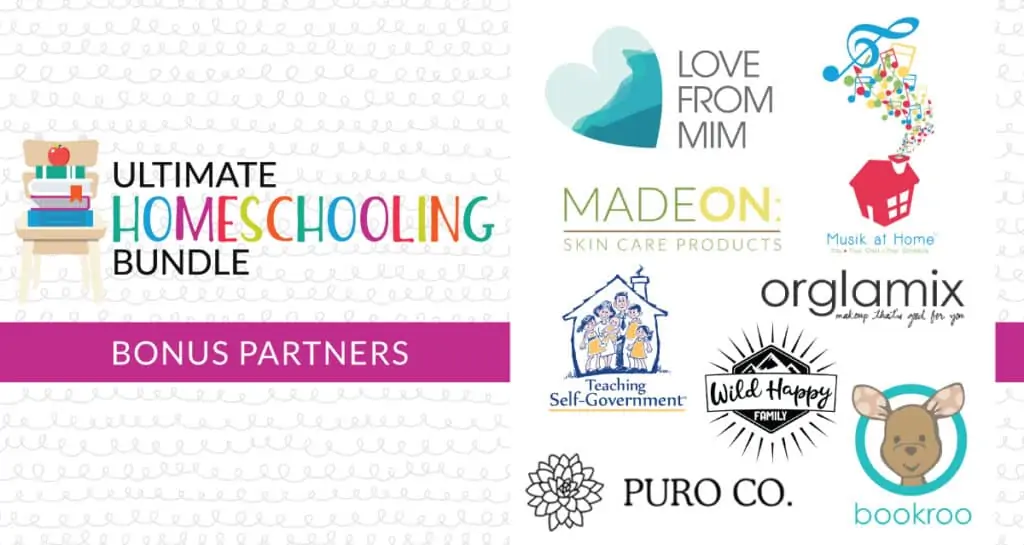 You'll also get these 8 FREE Bonuses valued at $153.09:
EARLY BIRD BONUS: Wild Happy Family Media Membership worth $27.00
The Wild Happy Family Media Membership is an all-in-one, instant adventure library, ready for you and your family to explore at the click of a button.
Teaching Self Government – The Home School Helper & Starting Your Homeschool Right classes Worth $23.92
Teaching Self-Government frees families from emotional bondage by inspiring parents to create family environments centered around calm, self-governed and unified relationships; thereby empowering these families to be a great impact for good in the world. Through courses, trainings, mentoring, workshops and materials, Teaching Self-Government helps parents analyze family relationships and problem solve difficult situations by teaching principles of self-government, the structure of a unified family atmosphere, and the tools and skills needed for self-mastery, personal freedom, and family unity.
Bookroo – FREE book box for any club for new customers or, FREE download of 3 minimalist posters for existing customers – Worth $19.95-24.95
Bookroo is an award-winning monthly subscription for your kids ages 0-10 that helps them fall in love with reading by combining the excitement of opening a gift with the discovery of new treasured books. We send hidden gems your kids will LOVE, so you can build a home library of quality books stress-free! One of Parent Magazine's Top 10 Subscription Services 2017!
MadeOn Skin Care – Beesilk Family Size Hard Lotion Bar – Worth $20
MadeOn Skin Care is a family-run company that specializes in simple, effective, safe skincare. Their flagship product, the Beesilk Hard Lotion Bar, has brought relief to dry, cracked skin to tens of thousands of men, women and children.
Orglamix – Glow Oil Serum Roller – Worth $18
Consciously Crafted Color Cosmetics + Organic Skincare For Busy Moms
Musik At Home – 2 Month's FREE Subscription- Worth $31.98
Musik at Home is an online music studio created by a super busy homeschooling Mom for super busy homeschooling Moms. No more worrying about time, cost, or travel to give your child all of the body-mind benefits of music education! Musik at Home meets and exceeds school standards for a music education program with affordable developmental classes in the comfort of your own home on your own homeschool schedule. A Musik at Home membership offers unlimited access to over 400 musical activities in 4 class series along with a quick-start guide for parents — no musical background required. Your child, infant to age seven, will naturally develop musical skills while you bond through interactive, sequential video classes. Because a child's potential for learning music is at its height from birth to age seven, there's no better time to invest in music education than in the early years.
Love From Mim – Printable Planner Sticker Set – Worth $16.25
Mim Jenkinson helps overwhelmed women get creative and have fun with planning and organization.
Puro Co. – Focus Aromatherapy Blend for Kids- Worth $18.00
Puro Co. is a Pennsylvania based, small-batch aromatherapy soap and skincare company established in 2007 by Kristyn Bango, a Certified Clinical Aromatherapist, Herbalist, and Dietary Supplement Specialist. Puro Co. specializes in creating handcrafted soap and skincare products with unique aromatherapy blends for therapeutic holistic skincare purposes.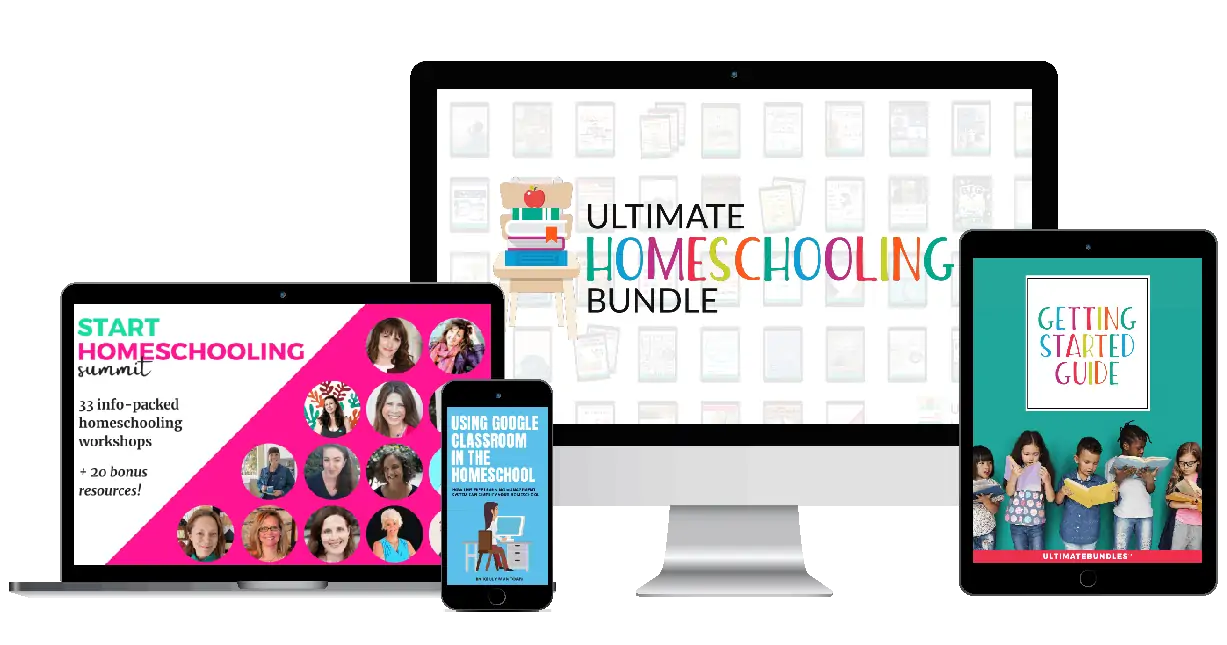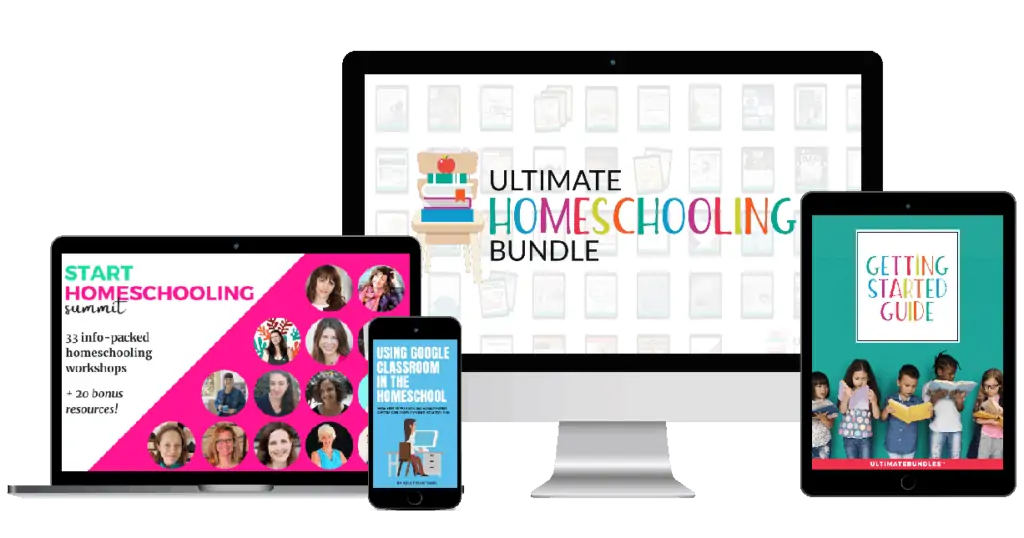 Also check out the FREE Homeschool Planner I have for you below. I hope you like it!!