It's that time of the week! Time to meal plan and be productive!
Meal planning is a great way to stress less about what everyone's going to eat this week.
By now, I hope you realize that planning meals isn't a hard process at all.
It literally saves me so much time every single week which means I can spend more time doing things that I want to do.
Grab those grocery sale ads and get ready to save money and plan out your meals!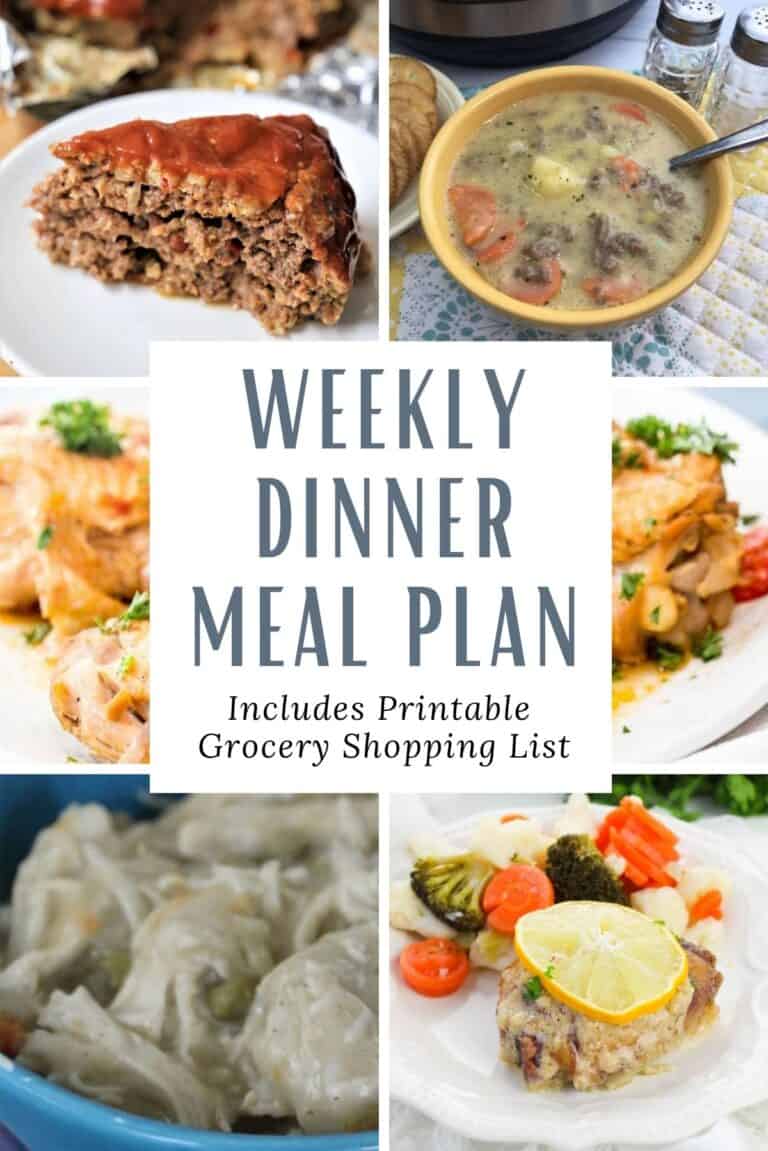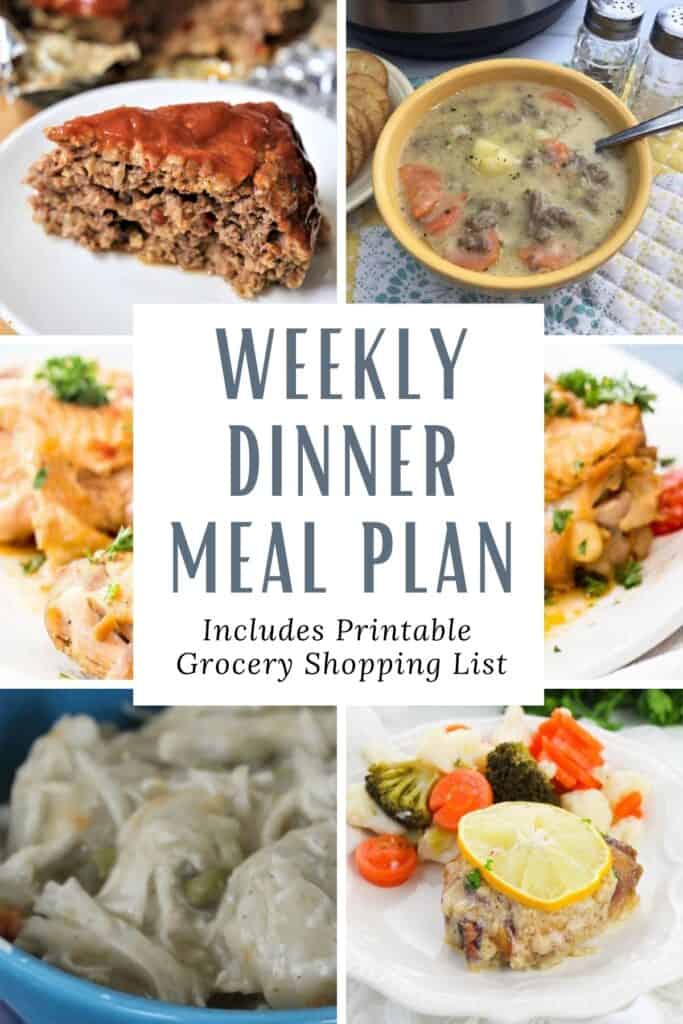 Keep in mind that meal planning should be fun. Choose foods and recipes that you know the family will love so that there is minimal waste.
You can also make extras so that you have leftovers to eat throughout the week.
I'm always changing up my meal planning tactics because that's the fun part of it!
Is meal planning hard?
Nope. In fact, I find it so much harder to NOT meal plan now that I've been doing it for so long.
Meal planning for breakfast
Wanna know my secret? I don't meal plan for breakfast. Grab some cereal, some oatmeal – whatever. I keep it simple in our house!
Meal planning for lunch
Wanna know another secret? I also don't meal plan for lunch. This is where we eat sandwiches or leftovers because it's a busy time and it's just easier this way. (plus it cuts down on food waste!)
Dinner Meal Plan for the Week
My last secret? I LOVE meal planning for dinner. It's the biggest meal of the day and the one time that we're all about to sit down together and hang out.
Since I only focus on one meal plan for the week, it makes the process really simple and totally stress-free.
All of these recipes below are fast and delicious!
Monday: Chicken Cacciatore
Tuesday: Creamy Lemon Chicken
Wednesday: Cheeseburger Soup
Thursday: Chicken and Dumplings
Friday: Old Fashioned Meatloaf
Saturday: Open
Sunday: Bonus Night (make sure to scroll down to the bottom to find out what a Bonus night is!)
Printable Grocery List
Use this free printable as a fun way to keep track of the weekly sale items that you're going to need to pick up at the grocery store!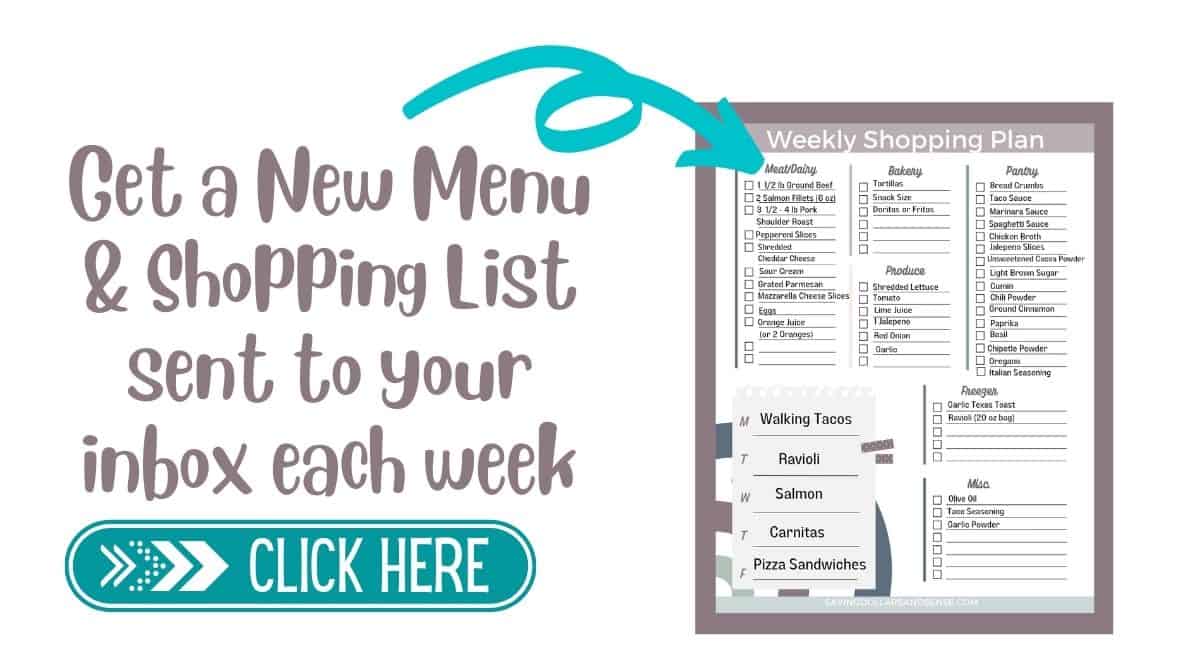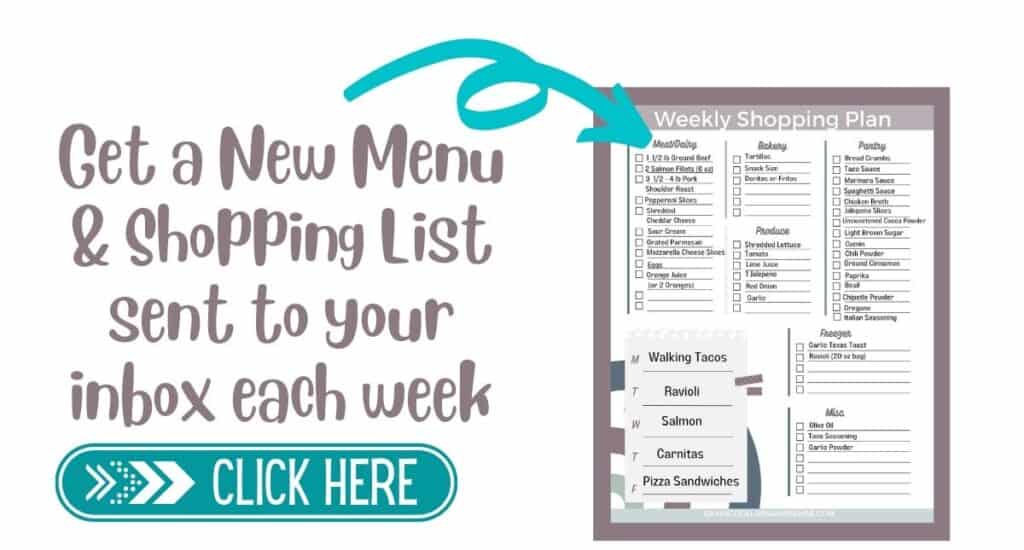 Meal Planning Weekly Schedule
Grab your free printable shopping list and take it with you to the store to easily grab everything you'll need to make the following meals this week.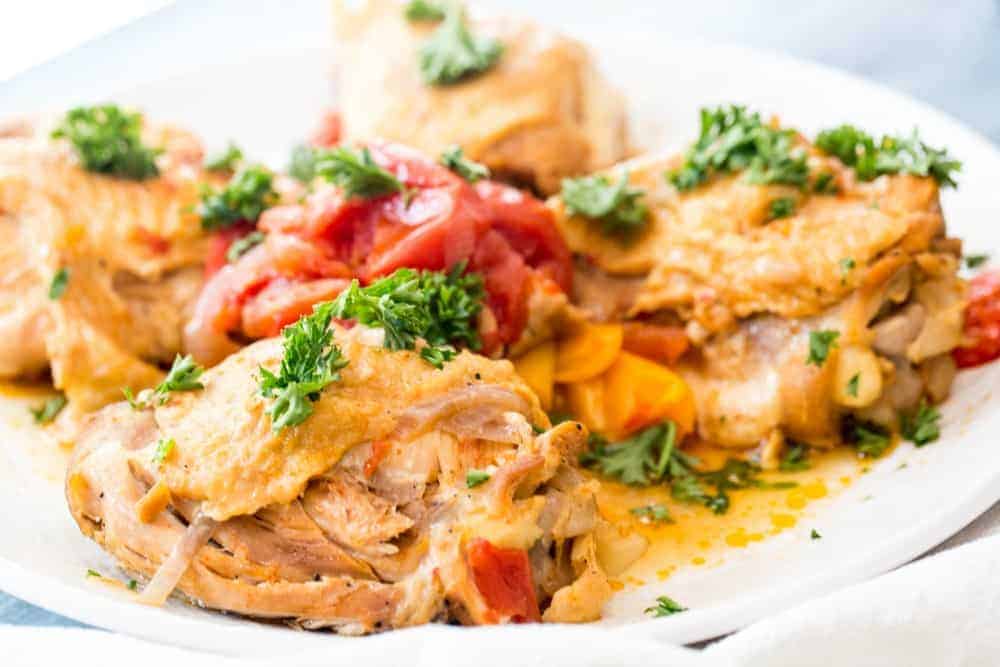 Chicken Cacciatore is such a simple recipe that packs a lot of flavor and leaves everyone thinking you put much more effort into preparing it than you actually need to.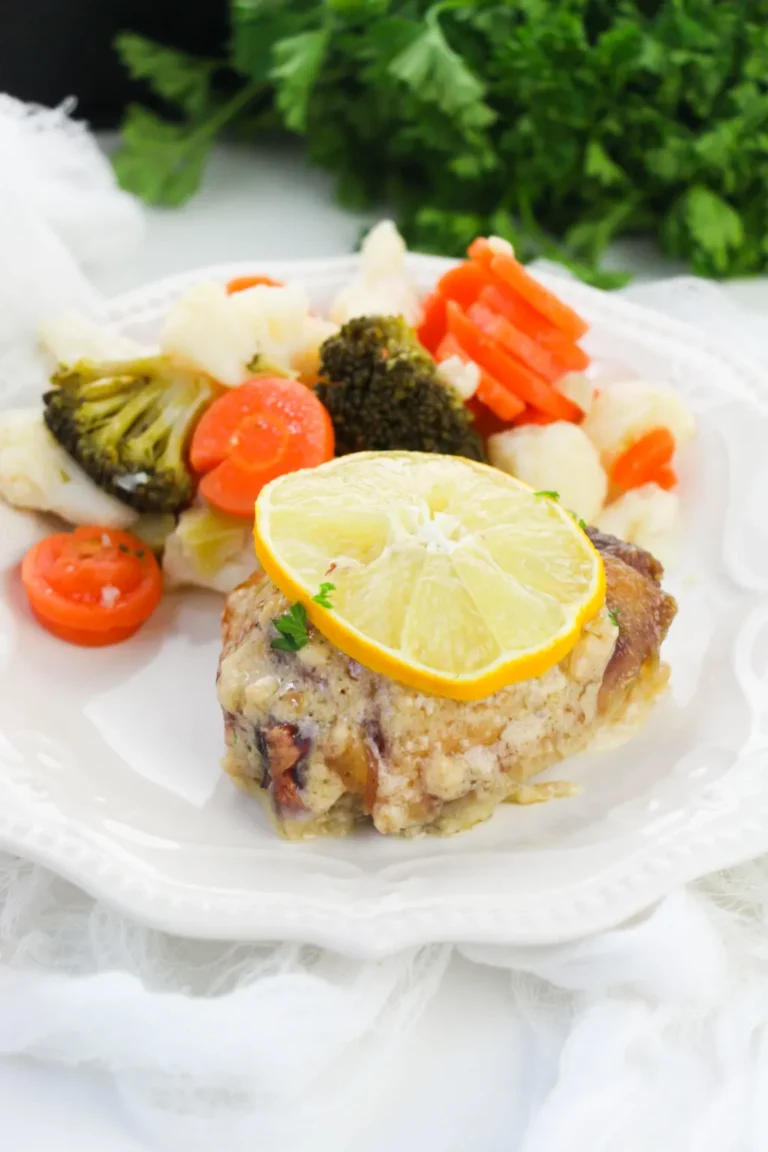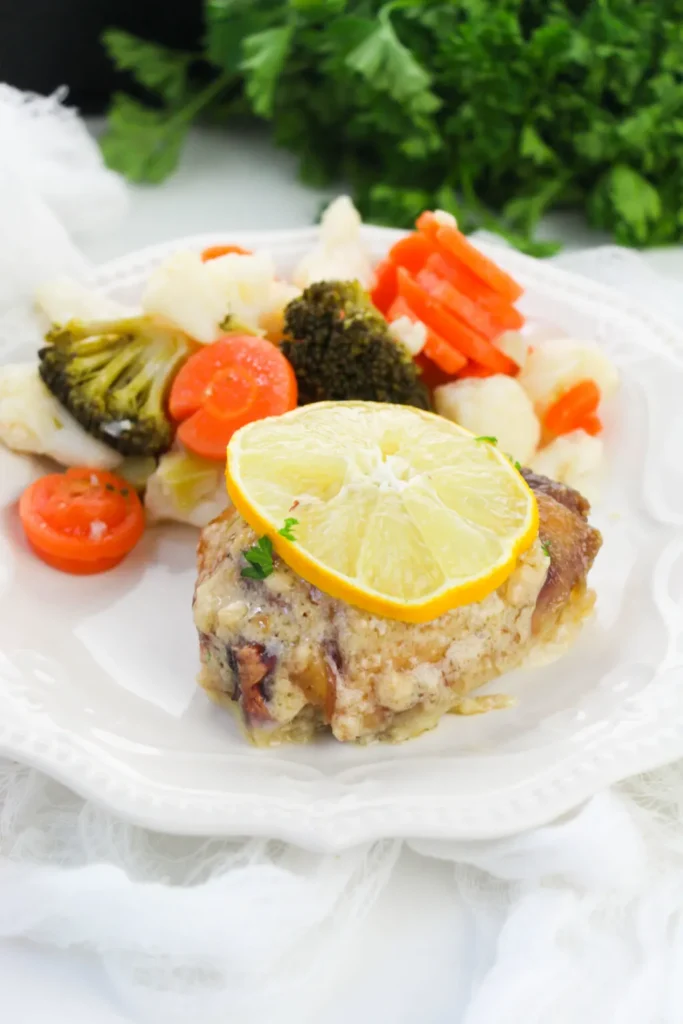 Creamy Lemon Chicken
This dinner takes just 30 minutes to make, which is perfect for a busy week night.
Add some mashed potatoes to this or whatever steamed veggies you like.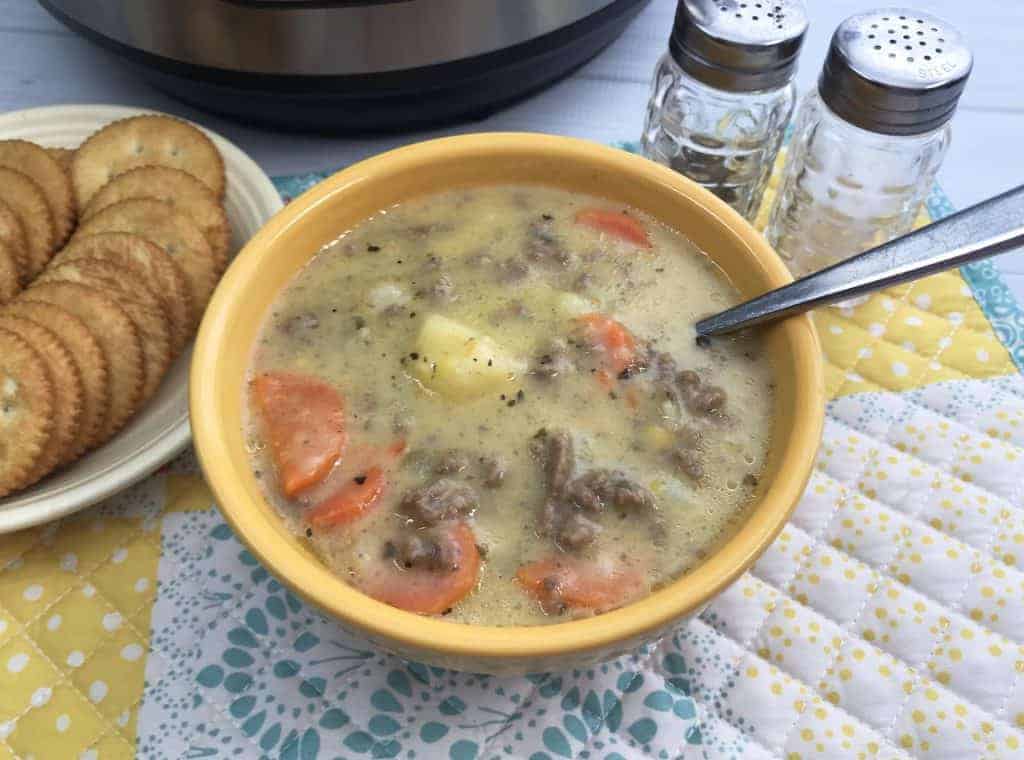 Holy moly, this recipe is good. It is so easy to make and tastes great too, along with some crackers or homemade buttermilk biscuits!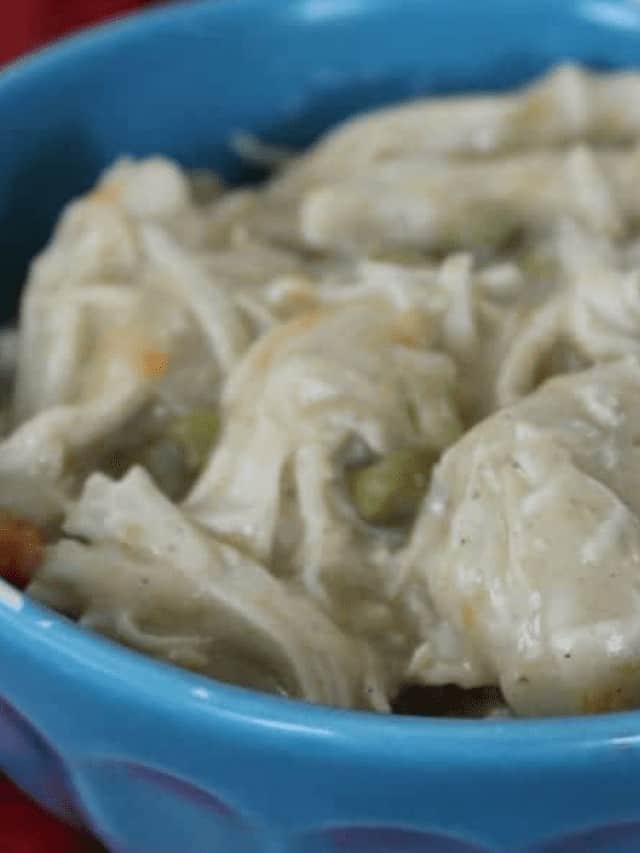 This is just about the easiest recipe, and everyone loves it too! It's the perfect comfort food.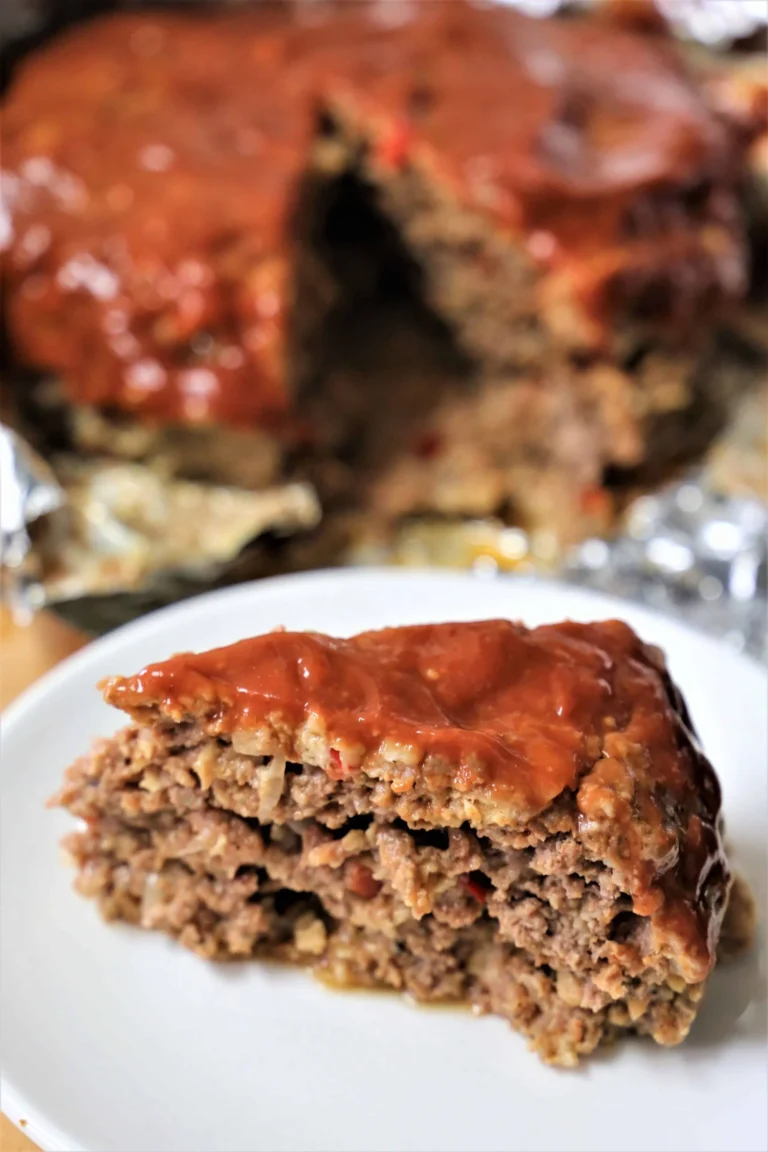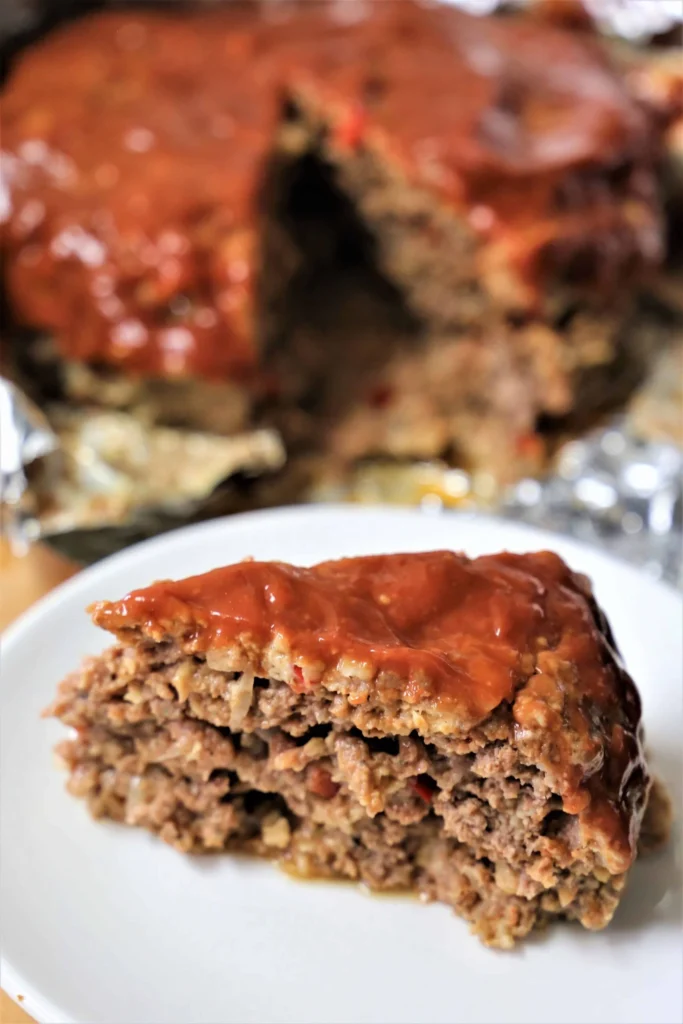 This recipe for Home-Style Meatloaf has all of the classic flavors of traditional meatloaf, is gluten-free, and is made in an Instant Pot.
Make sure to make up some creamy mashed potatoes to go with this!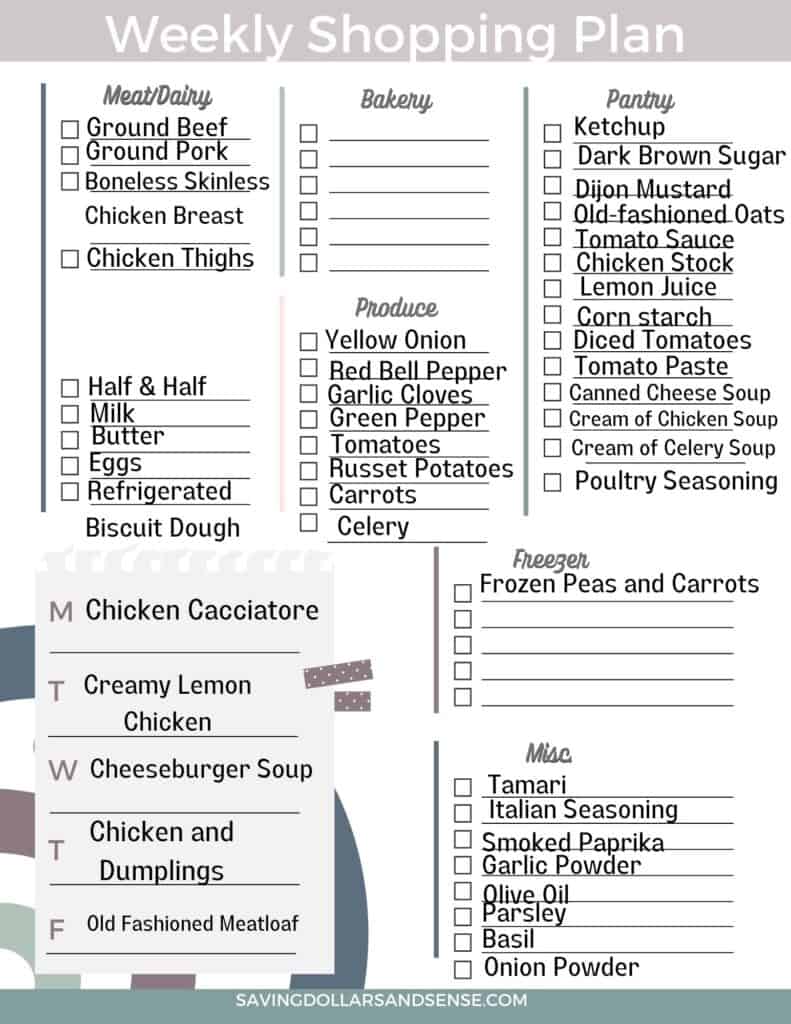 The weekends are left open to allow for fun treats or just a bit of flexibility. You can meal plan for those days if you'd like but you don't have to.
What is a Bonus Day?
A bonus day is a fun day to plan something unique and awesome!
Or you can use this night to try any of the recipes from our Recipe Index that you want.


If you make any of these recipes, I would love to hear how you liked them.
Feel free to join us in the private Cooking Club FB Group here and share a photo of any of your meals with everyone else. This is a great place to get or give encouragement to others on the same mission to Saving Dinner!