It's the dog days of summer and it's hot out there!
Maybe you aren't one of the lucky ones that has air conditioning and you are thinking that you are just going to have to sweat it out.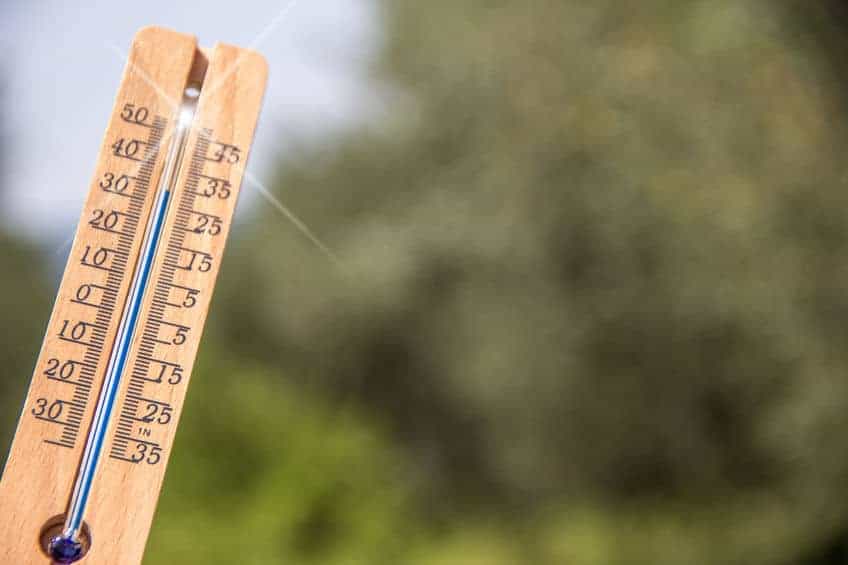 Wrong! There are plenty of great ways to beat the summer heat without air conditioning.
I try to incorporate as many of these ideas into my summer days as possible, for the ultimate relief from the heat.
Make Your Own "Ice Fan"
Head to the gas station and buy one of those BIG blocks of ice.
Place it in a large bowl right in front of your floor fan and turn on the fan.
The fan will hit the ice and blow ice cold air into the room.
Eat Only Cold Things
If it's hot out, don't be cooking in the oven!
Have a dinner of nothing but fresh veggies.
Eat ice cream, freeze pops or smoothies for snacks.
Anything that you don't have to heat up in any way will keep your body cool.
Cover the Windows
Buy reflective plastic for your windows or if you don't want to spend the money, just take blankets and put them over the windows.
They will keep the light and heat from coming in and keep your house cool during the day.
Get Out the Kiddie Pool
If it's swelteringly hot outside, you don't really care what you have to do to cool down!
Throw on yours and the kids' swimsuits and fill up the kiddie pool (or run through the sprinkler with them!).
There's no reason the kids just have to enjoy the cool of the pool alone!
Open the Windows
After you've had the windows covered all day, as soon as the sun goes down, pull down those shades and get the windows open.
Even if the evening temp is only slightly cooler it's still cooler and will help your home cool down.
There are many ways you can try and stay cool in the summer without air conditioning…what are your favorites?
If you liked this post, you also like these ones too: