With these simple money saving tips, you can easily plan a frugal Beach Vacation on a Budget that will be packed with great memories long after the trip has ended.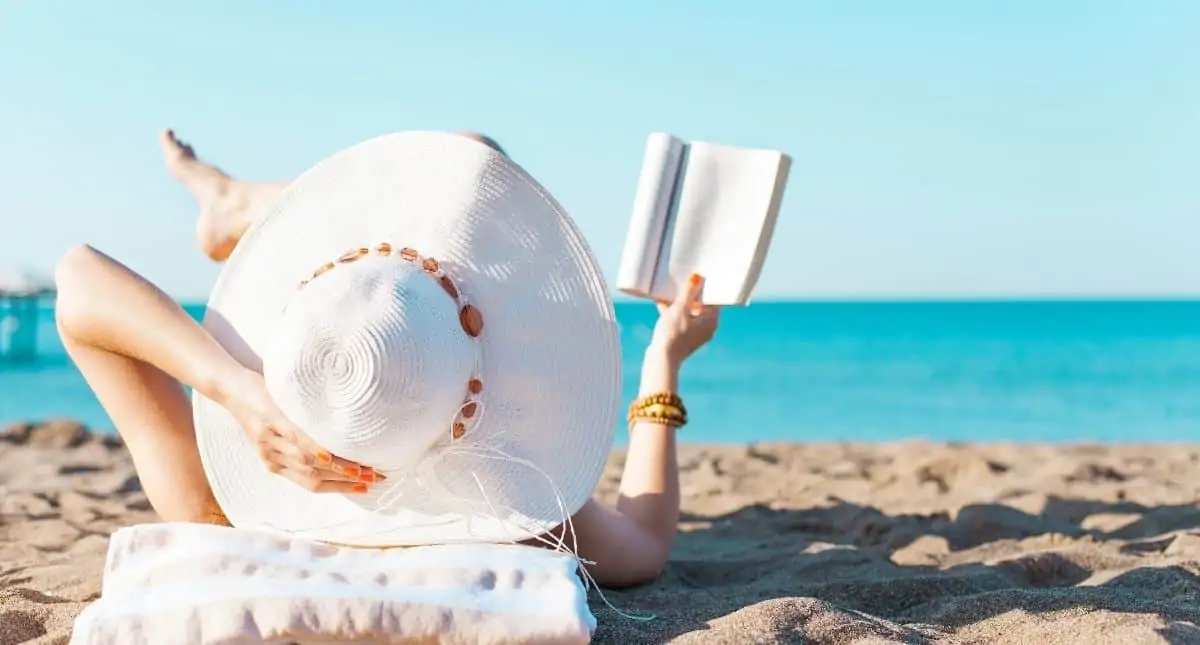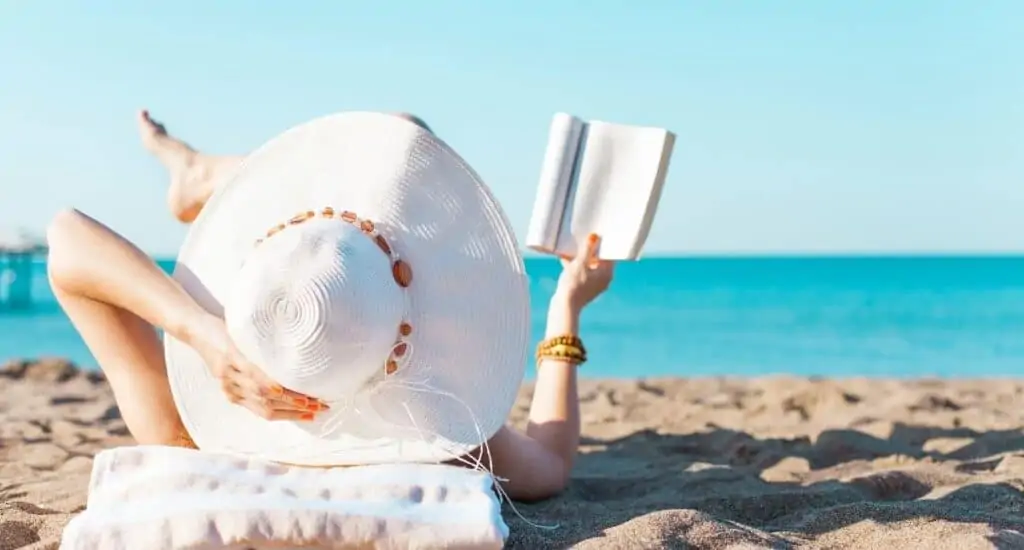 For a lot of people summer is centered on at least one trip to the beach!
Heading to the salty sand shores of a beautiful coastal beach or one of the many freshwater beaches, is such an exciting family vacation destination.
It doesn't matter if you are going for a day trip or a longer extended beach vacation, it can be an incredibly relaxing with a little planning ahead.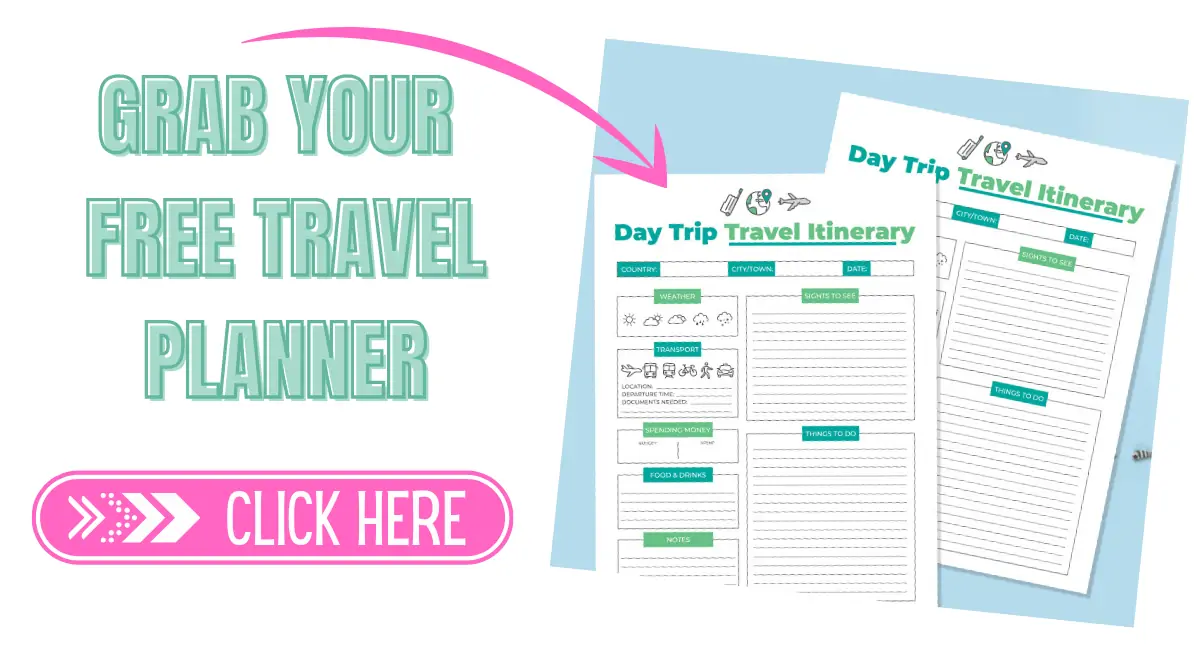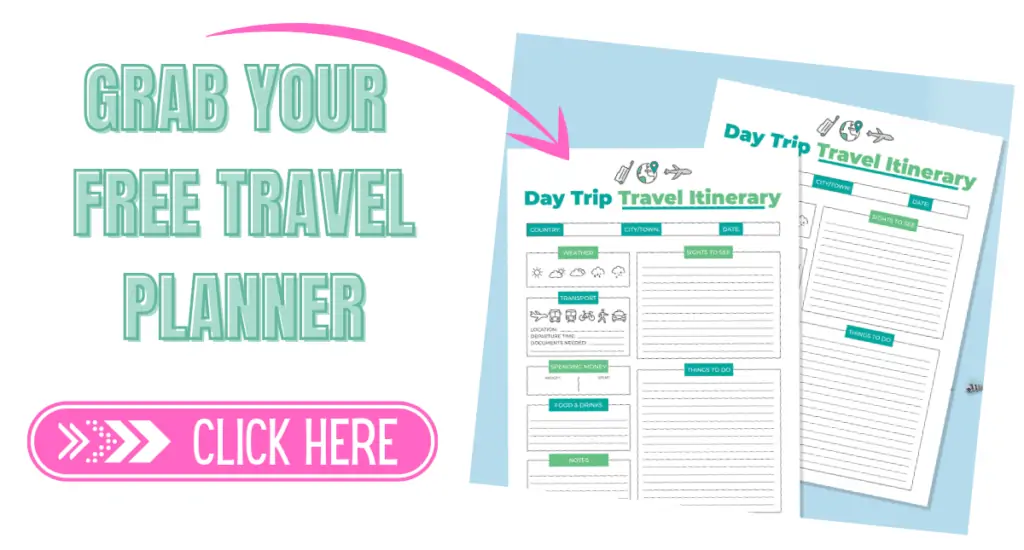 Here are a few easy and frugal ways to make the most of your beach vacation.
Shop and Eat Local
Chances are the beach will be covered with hyped up franchise establishments ready to feed you and take your money.
However, if you look around and ask the locals, you will be able to find some really great local places to shop and eat.
Look for a local antique store to find one of a kind souvenirs.
Ask for suggestions for that hole-in-the-wall yet best food you've ever eaten oyster pub.
Find a few quaint and locally owned beach shops to spend your day shopping around.
There's nothing wrong with checking out the mega gift shops and franchised seafood restaurants, but it will really add a great element to your stay if you can find those local gems to patronize as well.
Find Adventure
Think outside of the box when looking for a couple vacation adventures.
The glaringly obvious options will be all up and down the beach – parasailing, swimming with dolphins, etc.
But if you ask the right people and do a bit of research, you can find out what the locals do for fun.
Look for nearby creeks or springs to canoe down.
Ask the locals where the best places to go to sea comb are.
Find a museum or local park to enjoy.
Looking for the less obvious activities is a great way to save money and to add rich experiences to your trip.
Purchase There vs. Bring from Home
There are some items that you will do best to purchase at home and others that you should purchase there if you need to pack light.
Sunscreen, aloe, toiletries, and other such necessities are going to be more expensive at the local stores.
They are in high demand there and you really can't avoid purchasing them, so the stores know they can increase the price.
Make sure to bring those types of essentials from home where they will be much less expensive.
Just remember to pack the larger liquid items in your checked bag instead of carry-on if you're flying.
If you need to pack light, some larger items could be purchased there.
Sand toys, beach chairs, and things of that nature are simple to purchase once you get there and then you can find a family just starting their vacation to leave them with, which will totally brighten someone's day.
You don't have to pay full price for this kind of thing.
Look for a local thrift or second hand store that is likely to have these types of items for much less than the stores.
Where to Stay
Think outside of the box when deciding on accommodations for your vacation.
If it is just you and your spouse, a hotel or condo right on the beach will probably suffice just fine.
But you'd be surprised how many quaint places are available for as much as or less than you'd pay for a hotel.
Check with places like Airbnb, VRBO (Vacation Rental by Owner), Craigslist, Marketplace, and sites such as that.
You'll find lots of options there of single-owner properties that have excellent amenities and charming personal touch that the hotel chains will lack.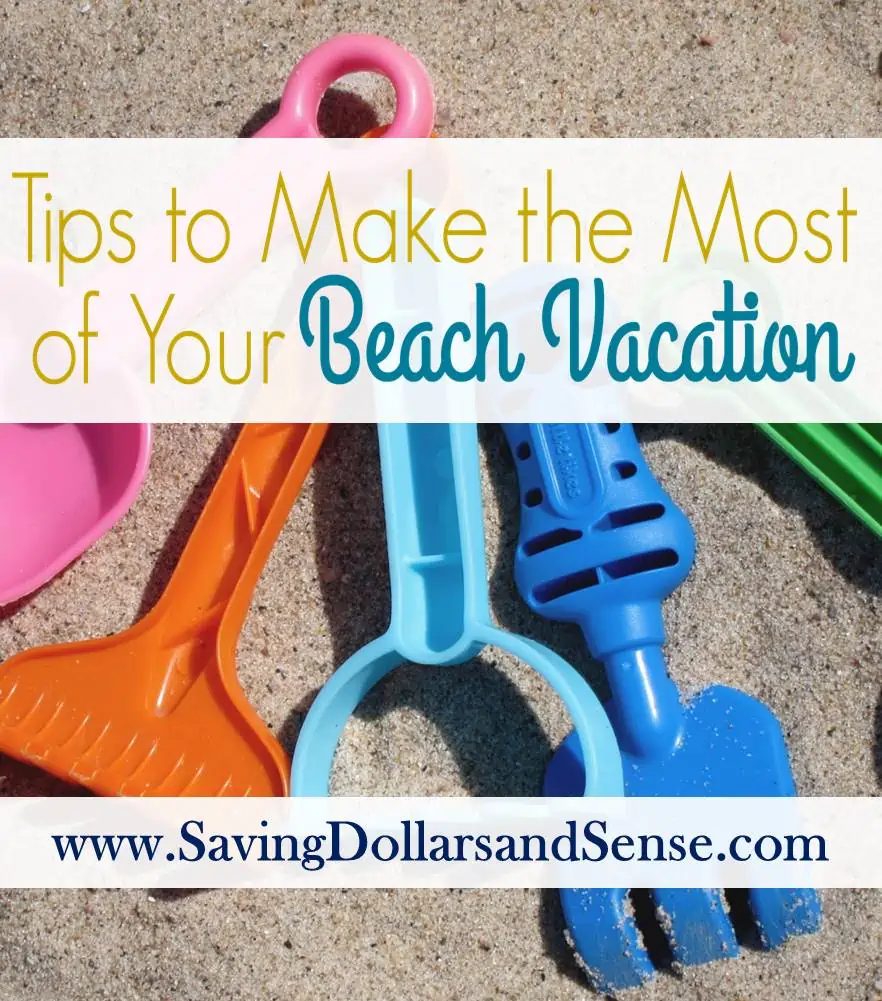 A Few Essentials
Lastly, here are a few lesser known beach essentials that will help make your trip more convenient and enjoyable.
Baby Powder – a great way to get wet sand off of your skin as you get off the beach.
Skin Glide Stick – chaffed legs is a terrible way to end a beach vacation! These products are so great and easy to use to keep bare thighs from rubbing together while spending a day in your swimsuit.
Bed Sheet – a larger flat bed sheet is a great item to lay out on the sand to keep your bags clean and give your whole family a sand free spot to rest. You may want to bring one from home as most rentals have a policy of not bringing linens to the beach.
Food Cooler and Containers – Grab a box of Ziploc bags to keep snacks and other items sand free. Make sure and get a cooler as well if only to keep a few waters cold.
You'll also want to check out this Beach Trip Packing List if you need more ideas on things you will want to bring with you on your vacation.
These are just a few suggestions of ways to make your beach vacation more enjoyable.
Are any of you planning a beach trip this summer?
What are some tips you've found useful to make your vacation more fun?
More frugal money saving travel tips: