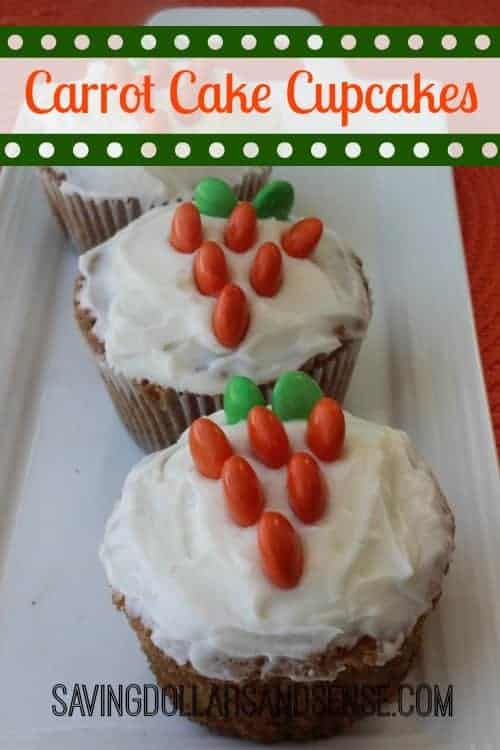 These carrot Cake Cupcakes just scream Spring!
I think they would look really nice sitting on the dessert table for Easter this year too!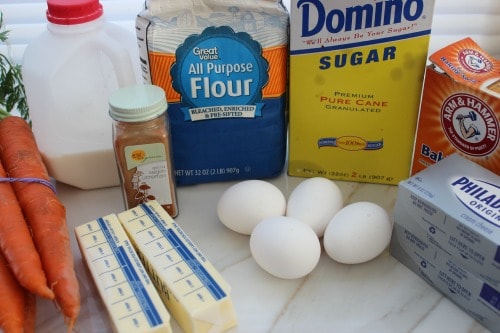 INGREDIENTS
CAKE:
2 cup Flour
2 cup Sugar
2 tsp Cinnamon
2 tsp Baking Soda
4 Eggs
1 cup Vegetable Oil
4 cups shredded Carrots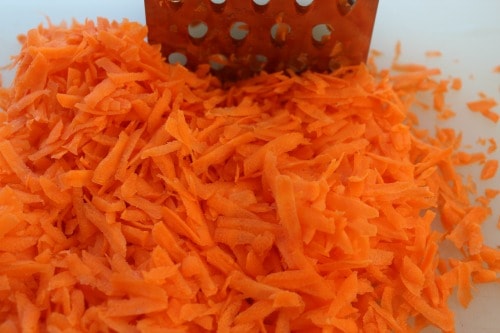 ICING:
1 cup softened Butter
16 oz softened Cream Cheese
8 cup Powdered Sugar
1 tbsp Milk
DIRECTIONS
Preheat oven to 350
Put cupcake liners in muffin tin.
Combine flour, sugar, cinnamon and baking soda in a bowl and mix well.
In large bowl, beat eggs and slowly add oil while continuing to beat.
Add flour mixture to egg mixture and mix well.
Fold in carrots.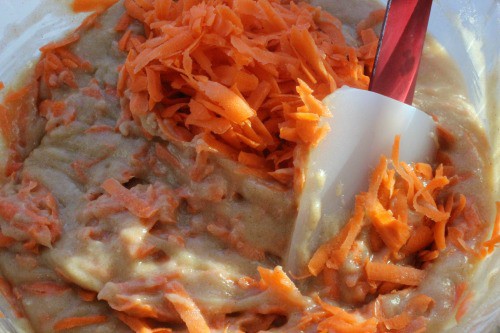 Fill cupcake liners about 2/3 full.
Bake 20 minutes or until toothpick inserted in center comes out clean. Cool cupcakes in pan 10 minutes then move to cooling rack to finish cooling.
Beat butter and cream cheese in large bowl until light and fluffy.
Add in powdered sugar and milk and beat on high until smooth.
Ice cupcakes with icing.
Decorate with Reese's Pieces or any other orange and green candies.