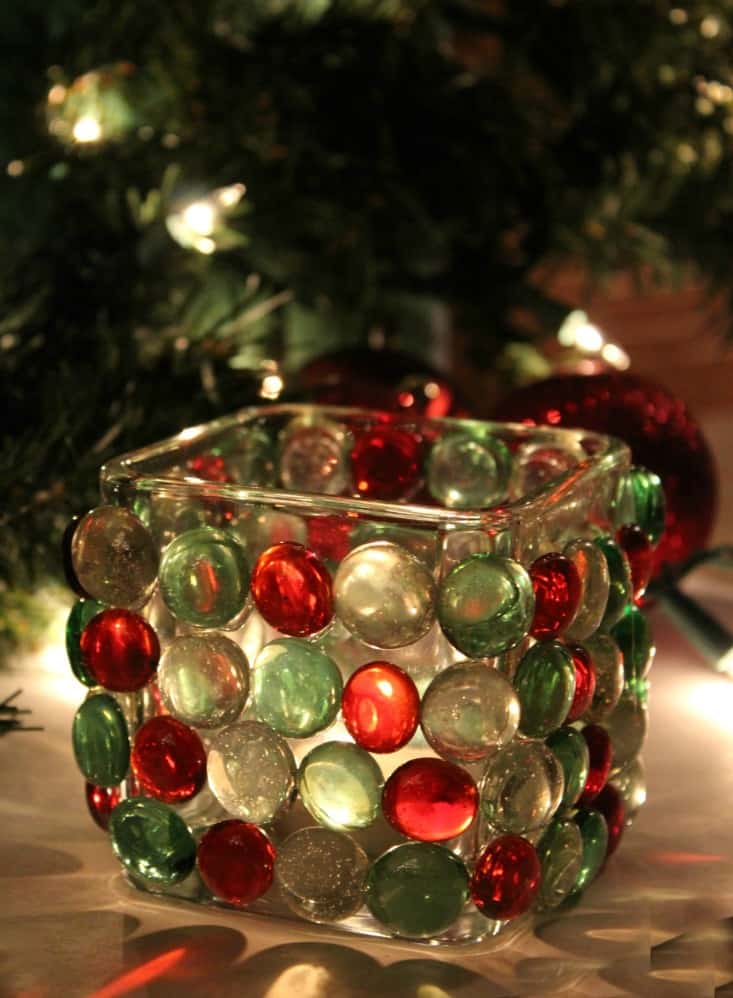 Today I have a simple and frugal homemade holiday gift idea that is sure to be a show stopper. It's a Christmas prism and this is a simple Christmas craft and makes a great gift idea!
Items Needed:
Flat backed, glass stones
Candle – You can also use tea lights if you don't want to use a larger candle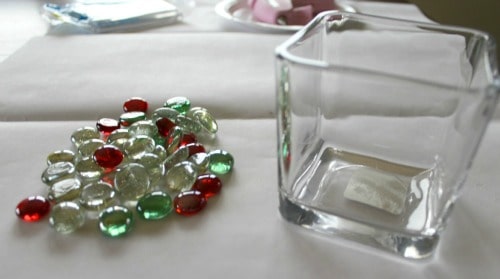 Directions:
Begin by emptying your glass beads on a flat surface and separating the colors if creating a pattern.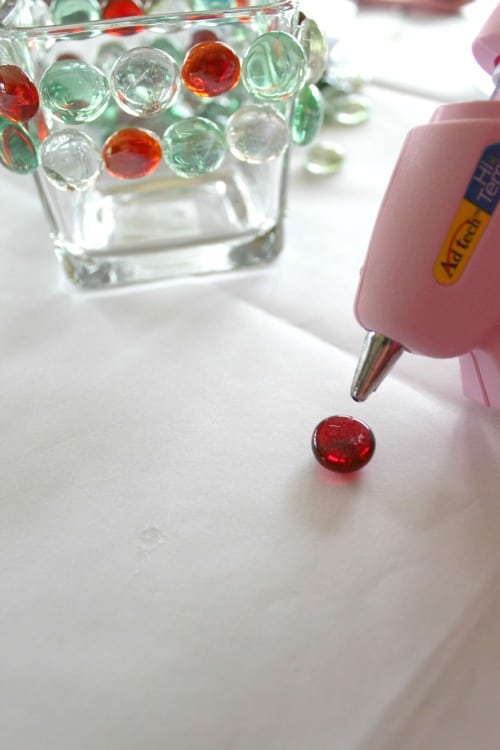 With the hot glue gun glue a row of gems to the top, all the way around.
They stick in an unbelievably short time, so take your time because if you make a mistake they are almost impossible to get off.
Placing them in rows will make sure you have room since the stones may not be all the same size.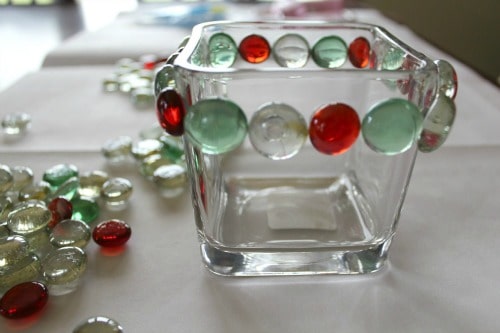 Keep adding rows until you have reached the bottom.
Take a look to be sure no glue gun strings are hanging off and pull off any if necessary.
Add a votive candle & you're done!