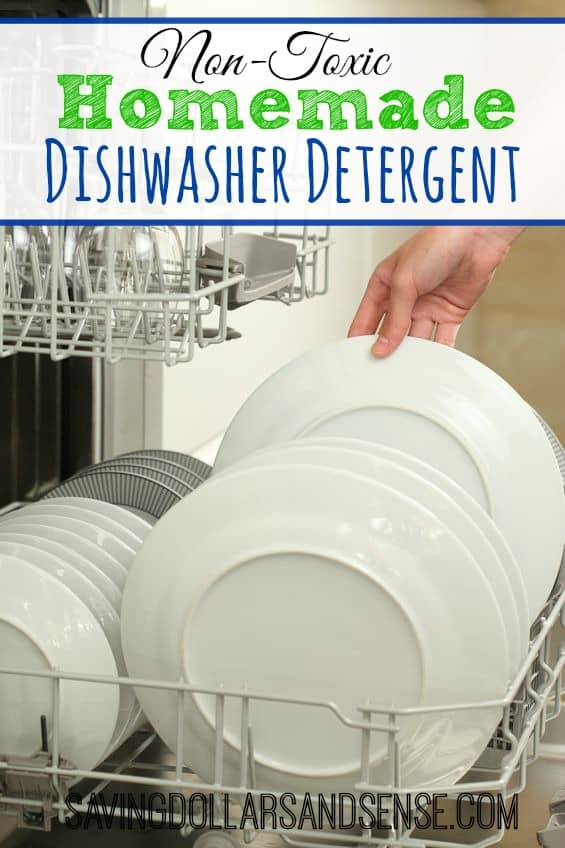 One of the reasons I finally made the decision to start using Essential Oils in my home was because I wanted to get rid of all of the toxic chemical cleaning products I had been using.
I love that I can make my own products, saving money and promoting health at the same time.
I recently shared this Homemade Bleach recipe and today I wanted to share another new recipe that I am going to begin using.
This recipe for dishwashing powder is SO easy to make and really only calls for the most basic ingredients, most of you probably already have these in your home.
DIY Dishwashing Powder
Ingredients
1 cup borax
1 cup washing soda
½ cup kosher salt
½ cup citric acid or 5 packets unsweetened lemonade mix
3-4 drops of therapeutic grade essential oil (I choose to use Orange because I love the way it makes my home smell)
Directions
Pour all of the ingredients together and mix well.
Use 1-2 tablespoons dishwashing powder per load.
*Saving Dollars and Sense Tip: White vinegar works great alongside this recipe as a rinse aid!
If you aren't sure where to buy the best therapeutic grade essential oil, please read my post here on the only oils I personally use and highly recommend. You'll also find an amazing deal on a starter kit!!