This Homemade Soft Scrub Cleanser is so easy to make using a few simple ingredients.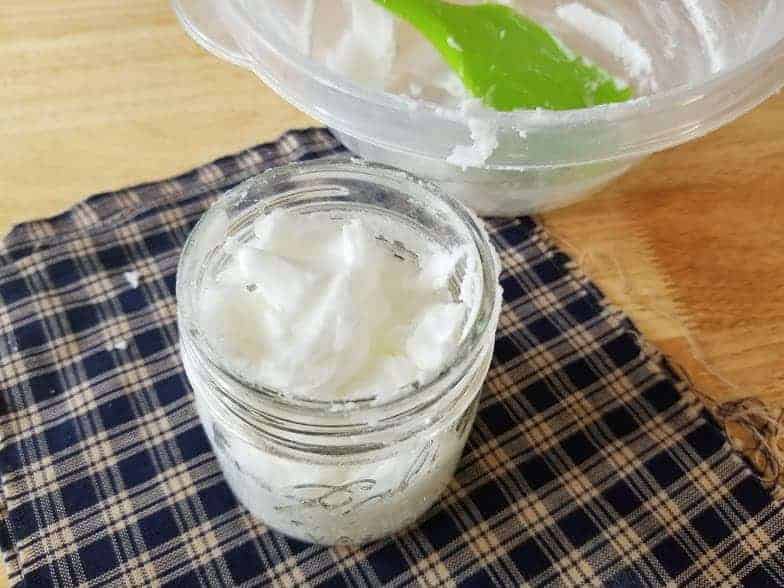 I love being able to make all of my own cleaning products because it costs much less and I like to be able to control the chemical ingredients that I am exposing my home to.
When I first started using essential oils to replace toxic chemicals in my home, I found that they work perfectly for making your own products.
Plus they offer my family some added health benefits that I love, rather than cause health issues, like so many of the toxic ingredients in the cleaners I used to buy at the store are known to do.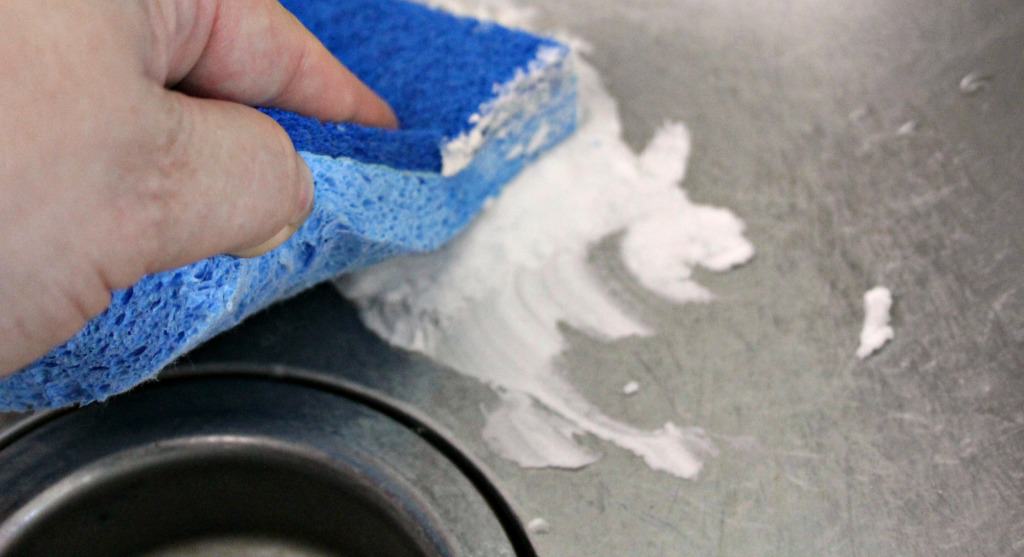 Homemade Soft Scrub Cleaner Ingredients
Saving Dollars and Sense Tip: If you choose to use other brands of essential oils that aren't as potent as these ones that I personally use, then you'll want to increase the amount of drops to 20-30 drops each.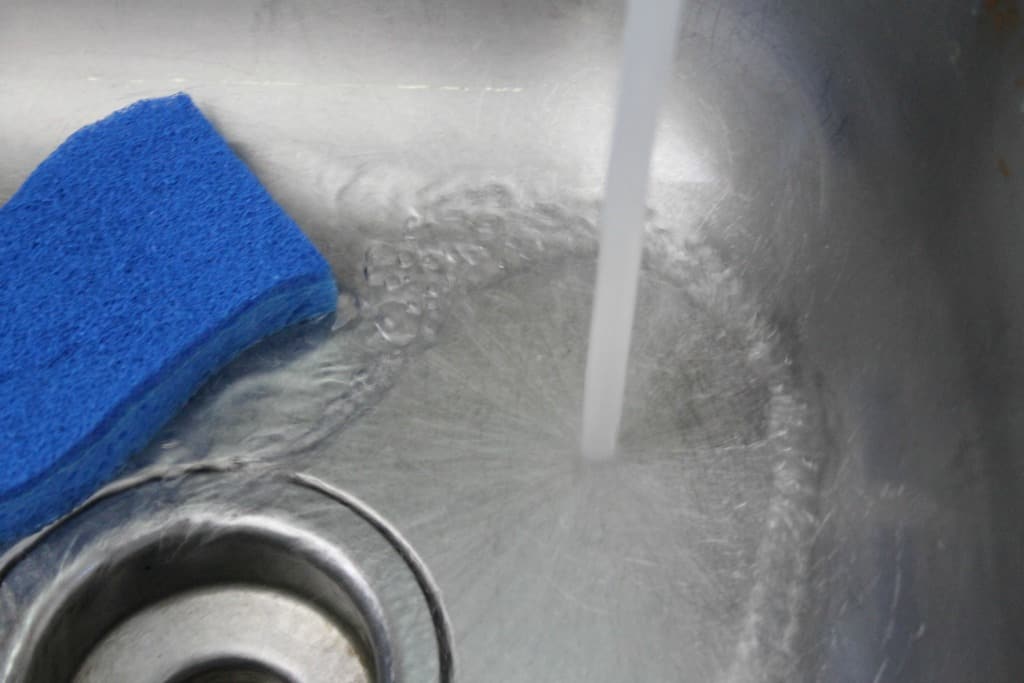 Homemade Soft Scrub Recipe
Years ago I learned that no matter how messy my home would get (and it got pretty messy with little ones), as long as my sink was clean and shiny I felt like I was doing just fine.
I learned that this recipe does a fantastic job of making any sink sparkle and shine, no matter how dingy it might start off.
Start by adding the baking soda to a small glass bowl.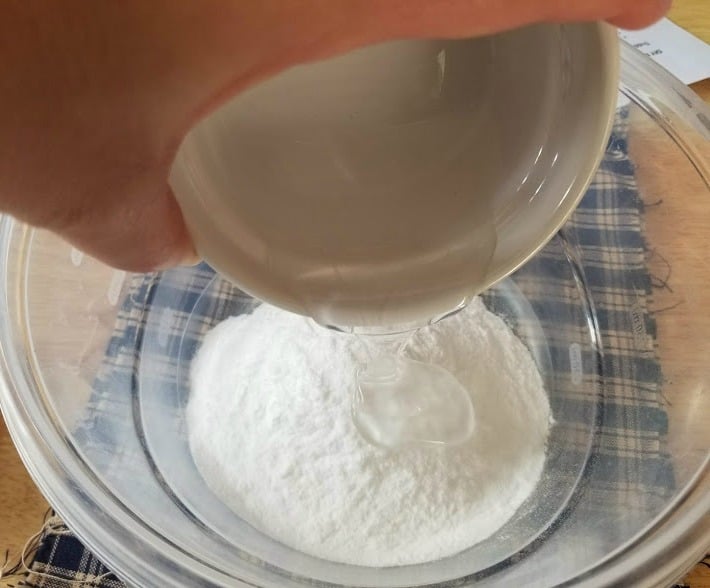 Add the castile soap and the witch hazel to the bowl.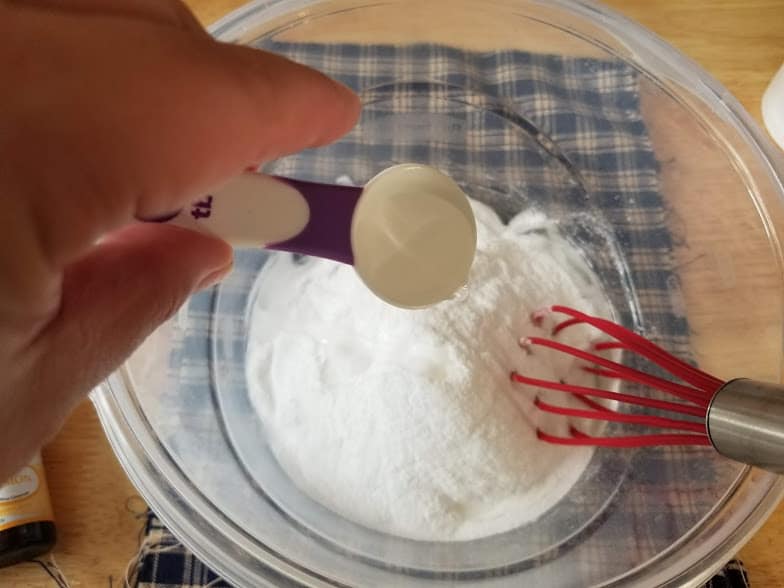 Add the essential oils of your choice. I suggest using a higher quality like these ones because the better the quality the more potent they will be and the less you will have to use.
I chose the essential oils listed in the ingredients above because they are great for cleaning.
They also boost your mood and are a wonderful air freshener. This way your house is clean, smells great and you are happy, even though you just cleaned the house!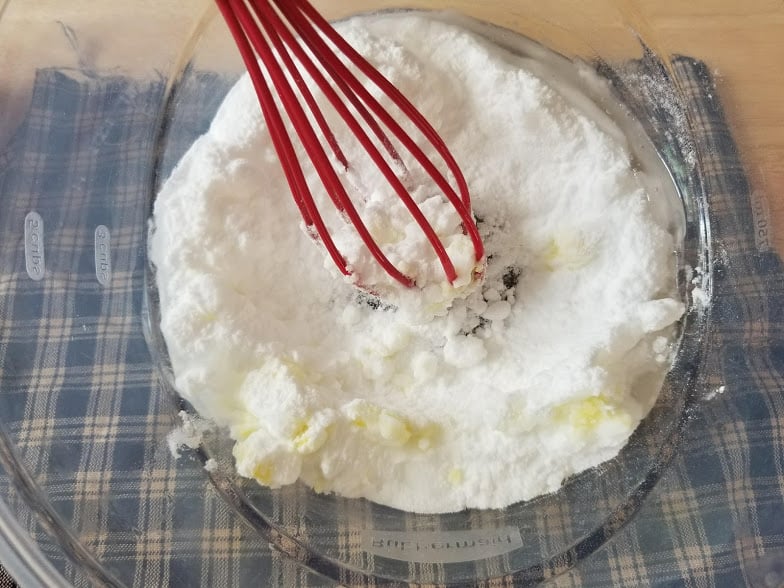 Mix ingredients together until a creamy paste.
Store in a glass airtight container, a mason jar works perfectly for this!
That's it. This homemade cleanser is super easy to make and works really well on pretty much every surface.
More Homemade Cleaning Recipes
Even more DIY Recipes can be found here.