This Elf on a Shelf Printable Snack Stand is a fun way to count down the days to Christmas!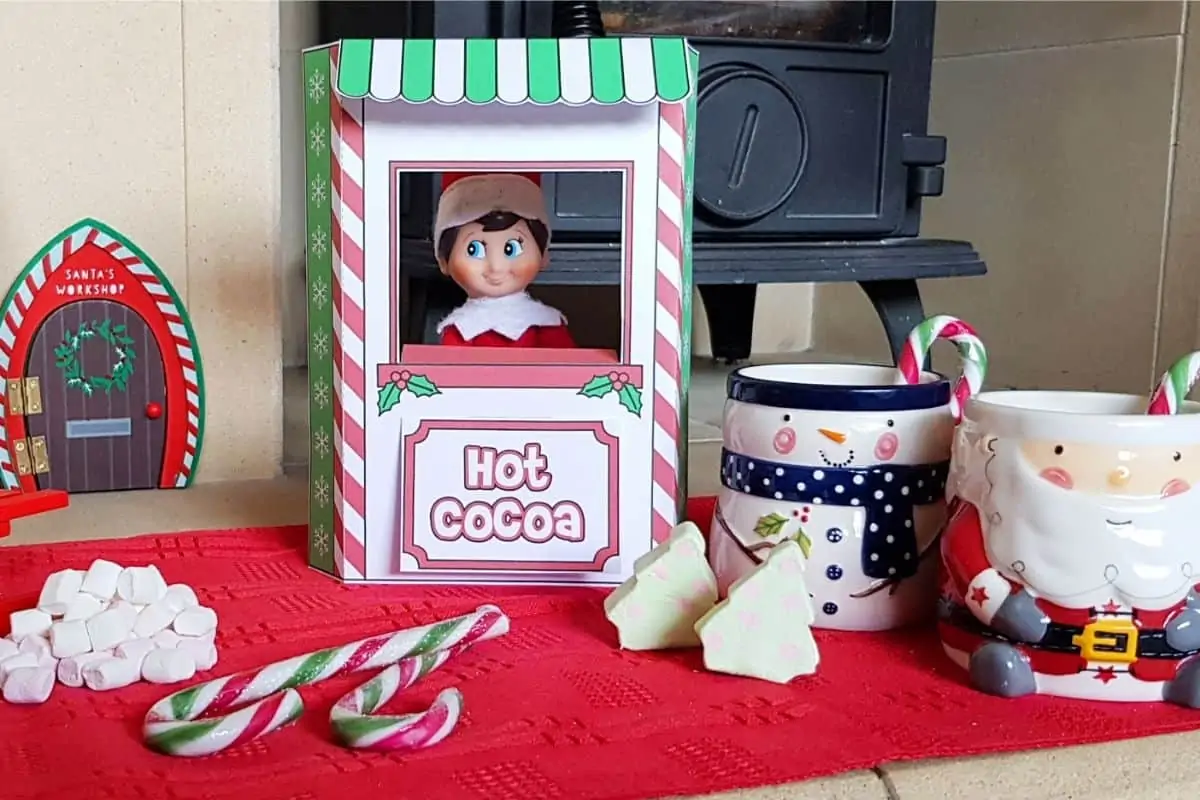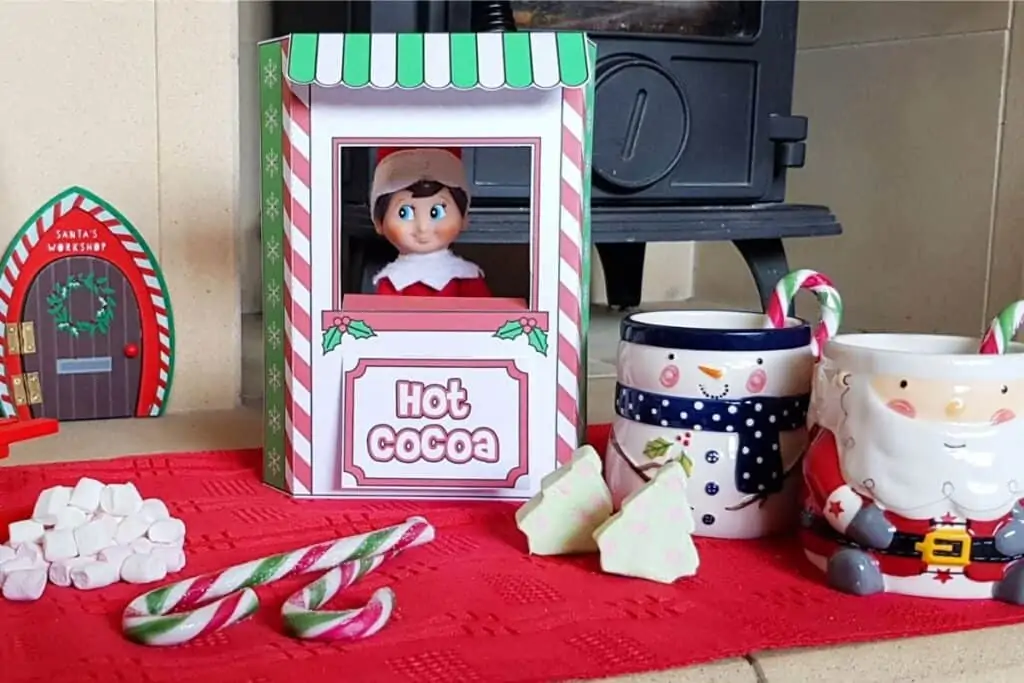 There are several different colors to choose from, so you can customize your snack stand to whatever color your kiddos like.
It's so easy to print off and put together for some holiday fun!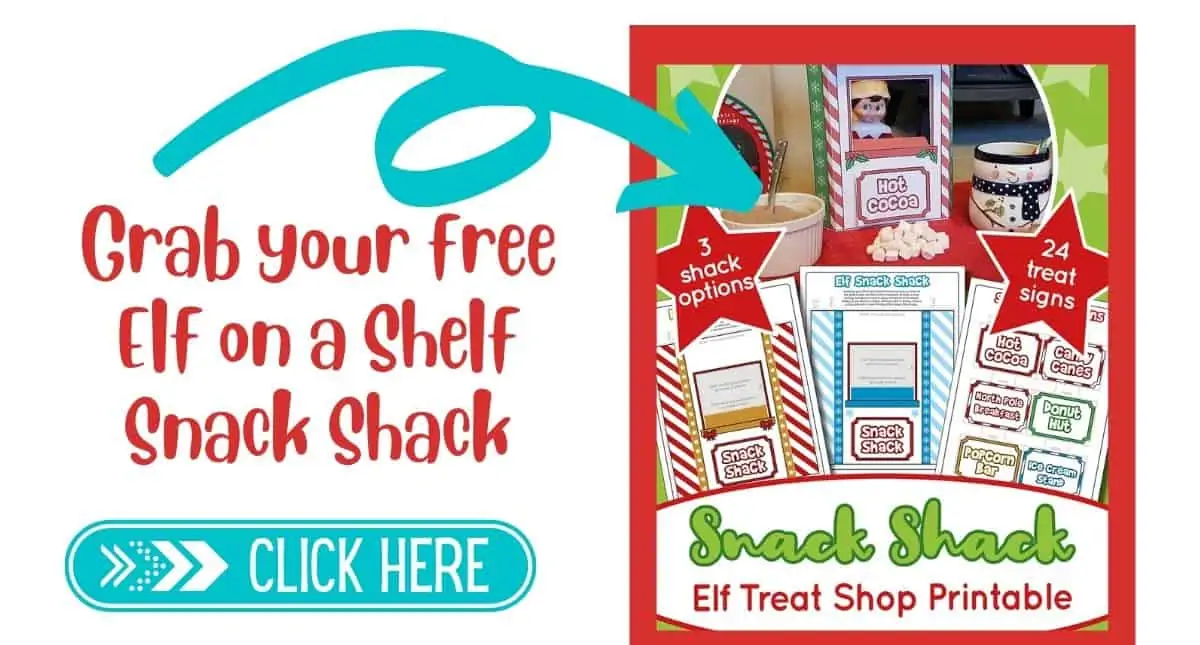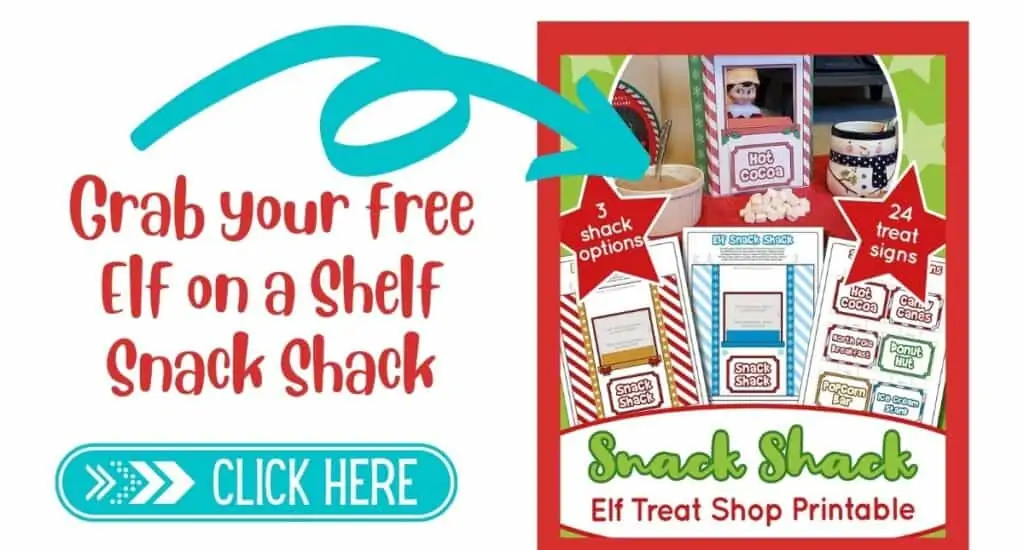 Elf on a Shelf Printables
There are a bunch of different signs to choose from so you can change up the kind of snacks your elf is serving each day.
You could even make it into an advent calendar by adding a new sign each day until Christmas Eve.
I love the idea of using the blank signs to write your own messages each day too!
The best part about this project? It's super simple to do with just a few supplies.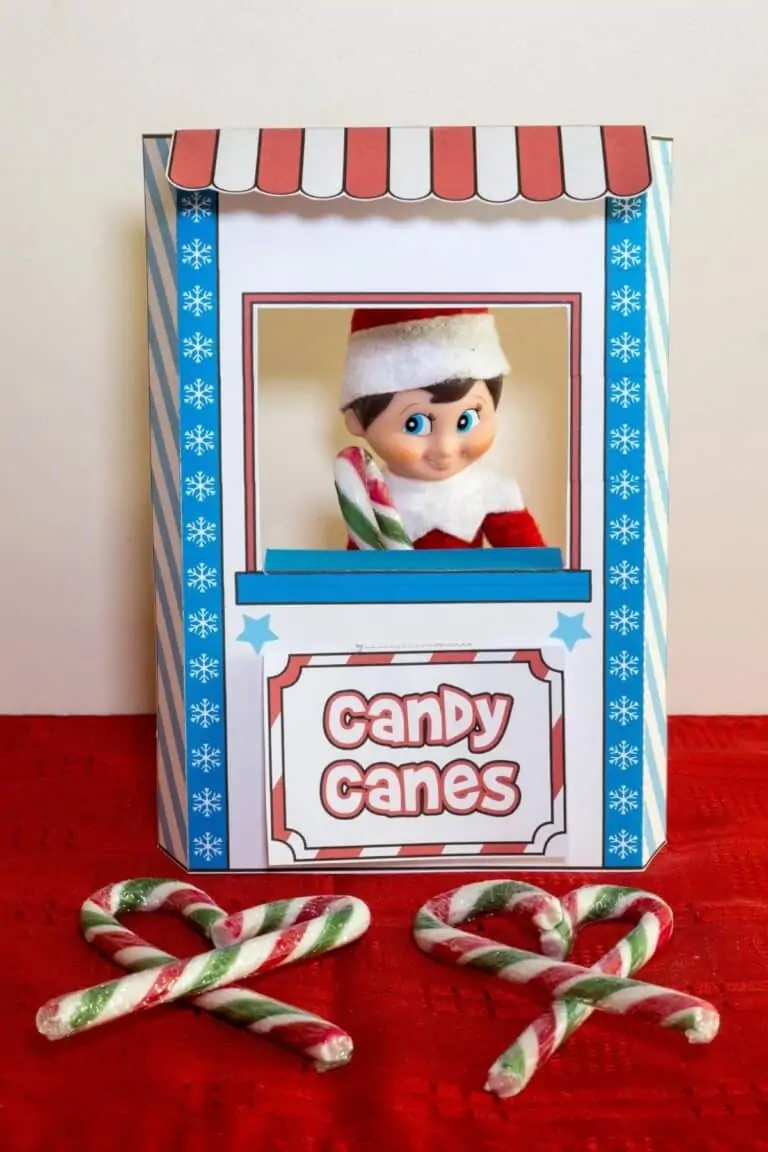 Elf on a Shelf Signs included:
Hot Cocoa
Candy Canes
North Pole Breakfast
Donut Hut
Popcorn Bar
Ice Cream Stand
Cookie Shop
Lemonade Stand
Candy Shop
Pancake Shack
Sweet Treats
Bake Sale
Milkshake Hut
Treat Shop
Movie Tickets
Cupcake Stand
Food Hut
Fruit Bar
Taco Hut
Breakfast Toppings
Gingerbread Bakery
Pizza Parlor
Burger Bar
Sprinkles & Toppings
Plus several different blank signs that you can use to name your elf's stand whatever you'd like!
How to Make the Elf on a Shelf Snack Stand
Let's get started!
Start by printing out all of your signs and snack stand pieces on cardstock.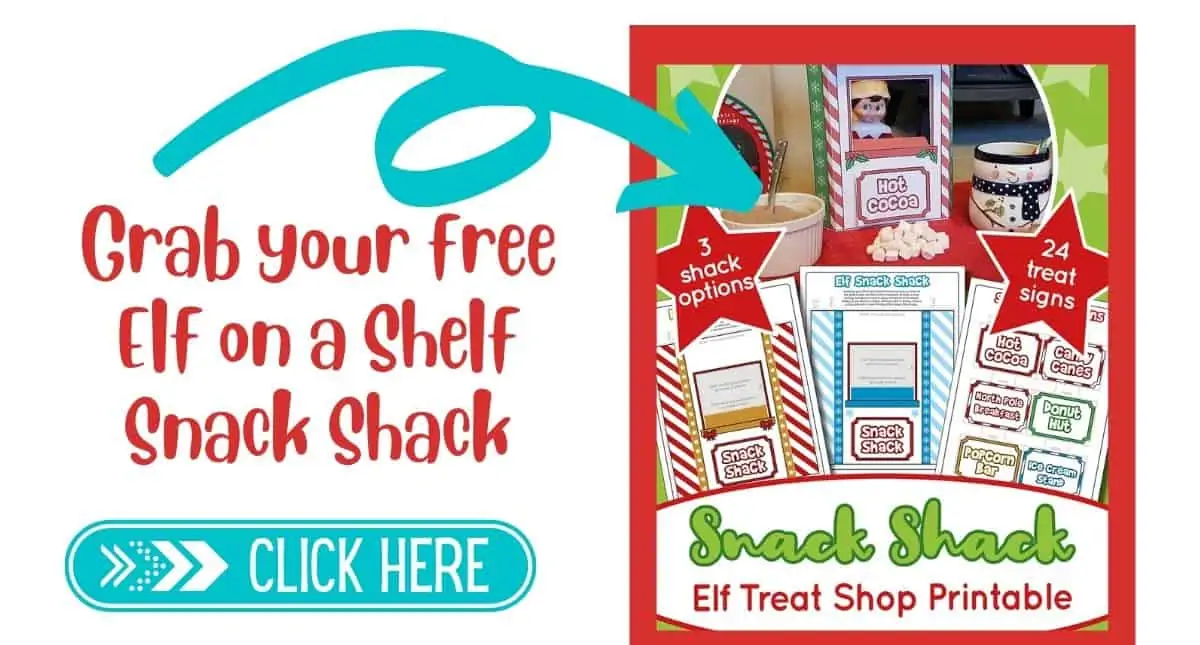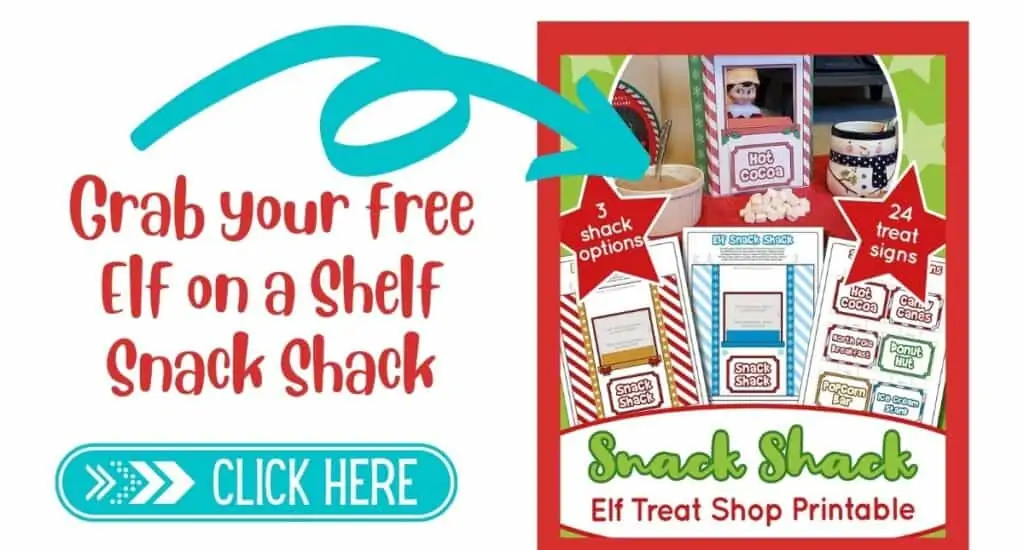 You could use regular paper, but cardstock will make it much more sturdy and that will help it hold up all throughout the holiday season.
Make sure to print out extra signs if you'll need more.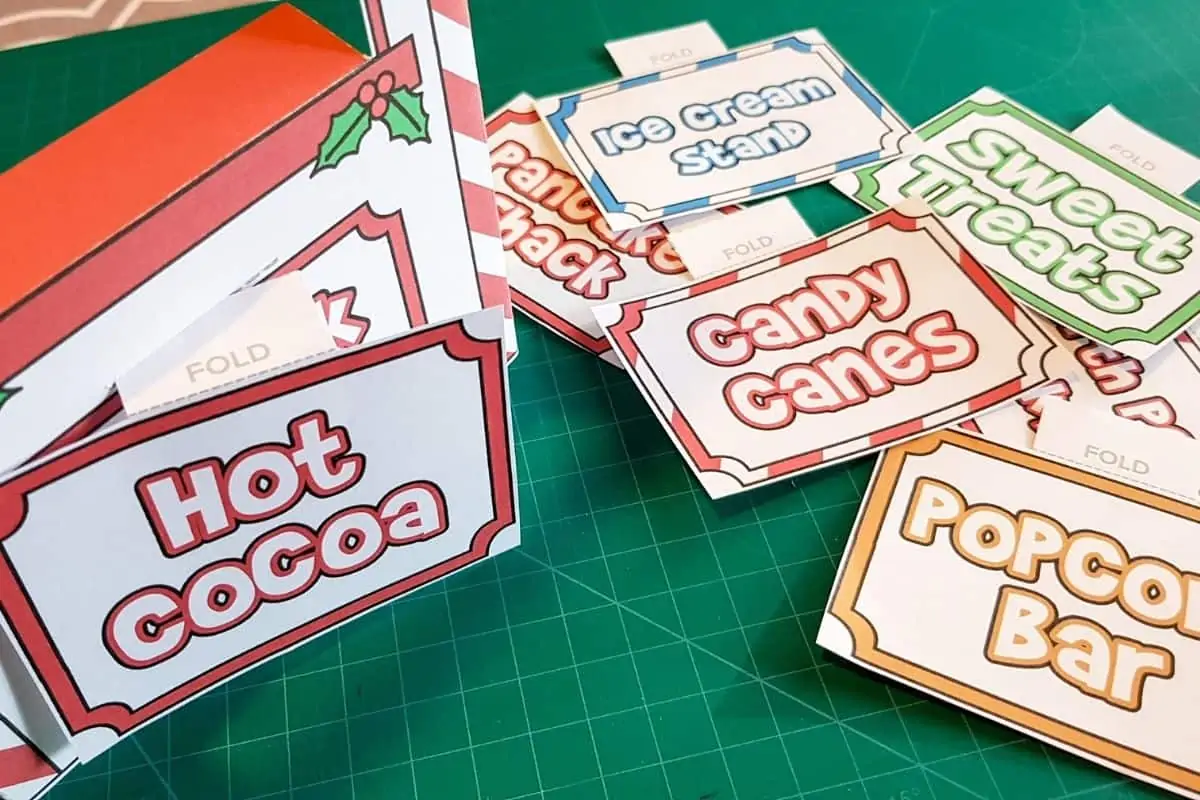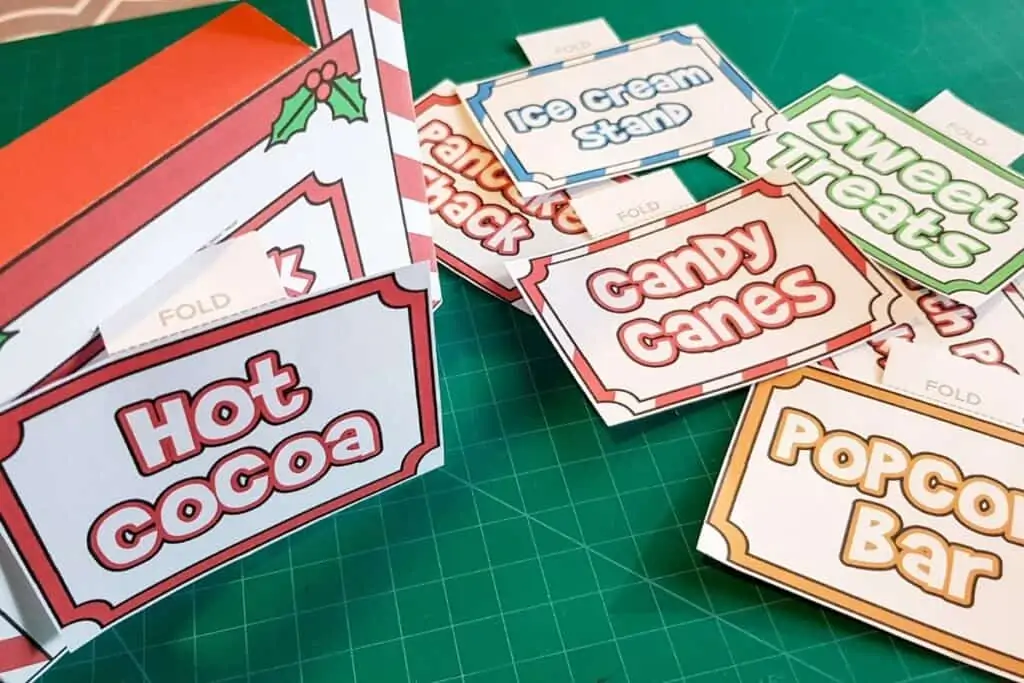 Remember you will need one sign for each day of December leading up to Christmas, if you'd like to use this as an advent calendar.
Cut out all of your signs and snack stand pieces using scissors or a craft knife.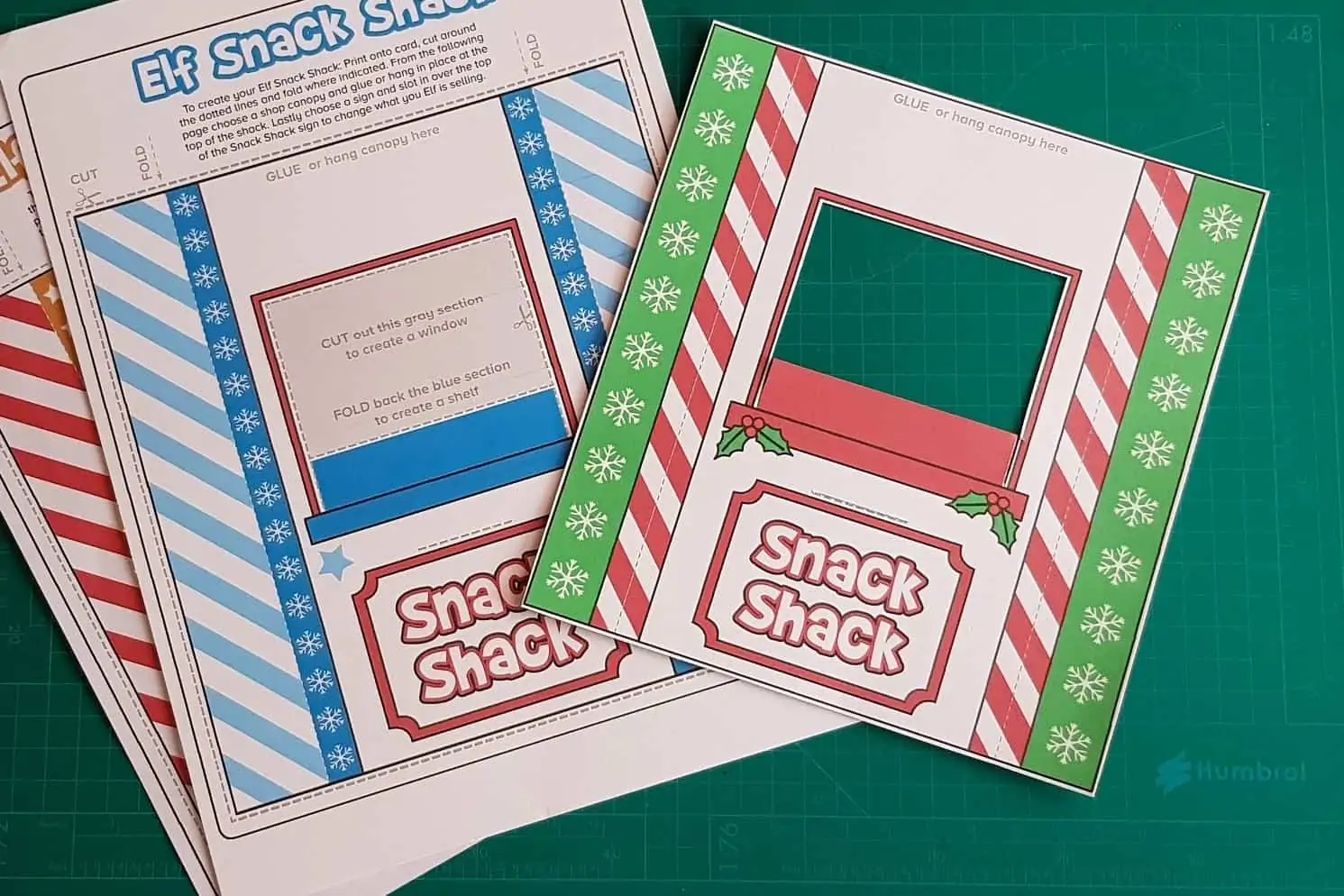 Make sure to only cut on the cut lines that show a small pair of scissors. The other dotted lines are the fold lines.
Once you've cut out everything, fold the pieces wherever you see a dotted fold line.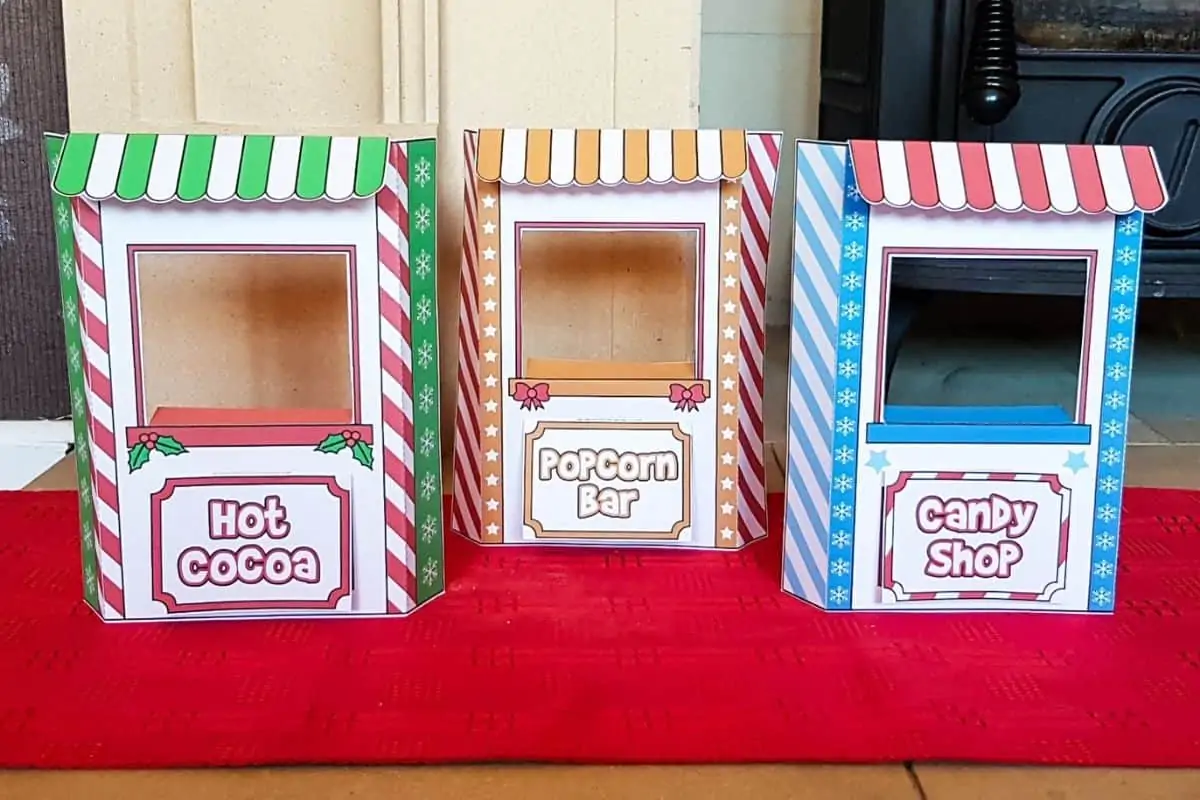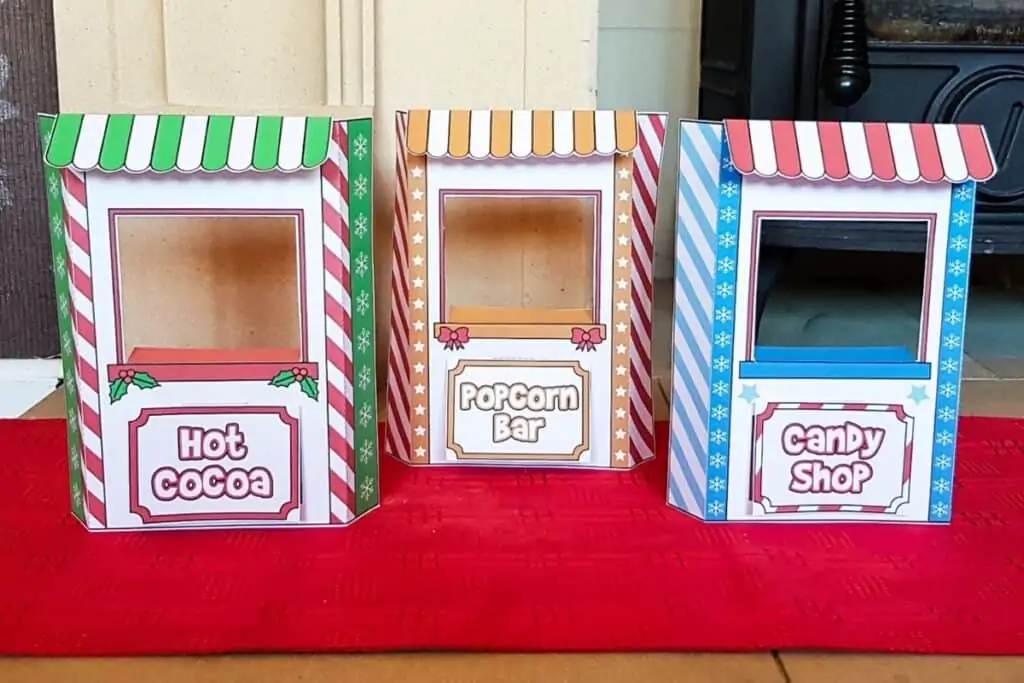 Choose whichever color canopy you'd like and attach to the top of the shack. Use a small amount of glue to secure it in place.
Hand up a sign of your choice and you elf on a shelf snack stand is ready to go!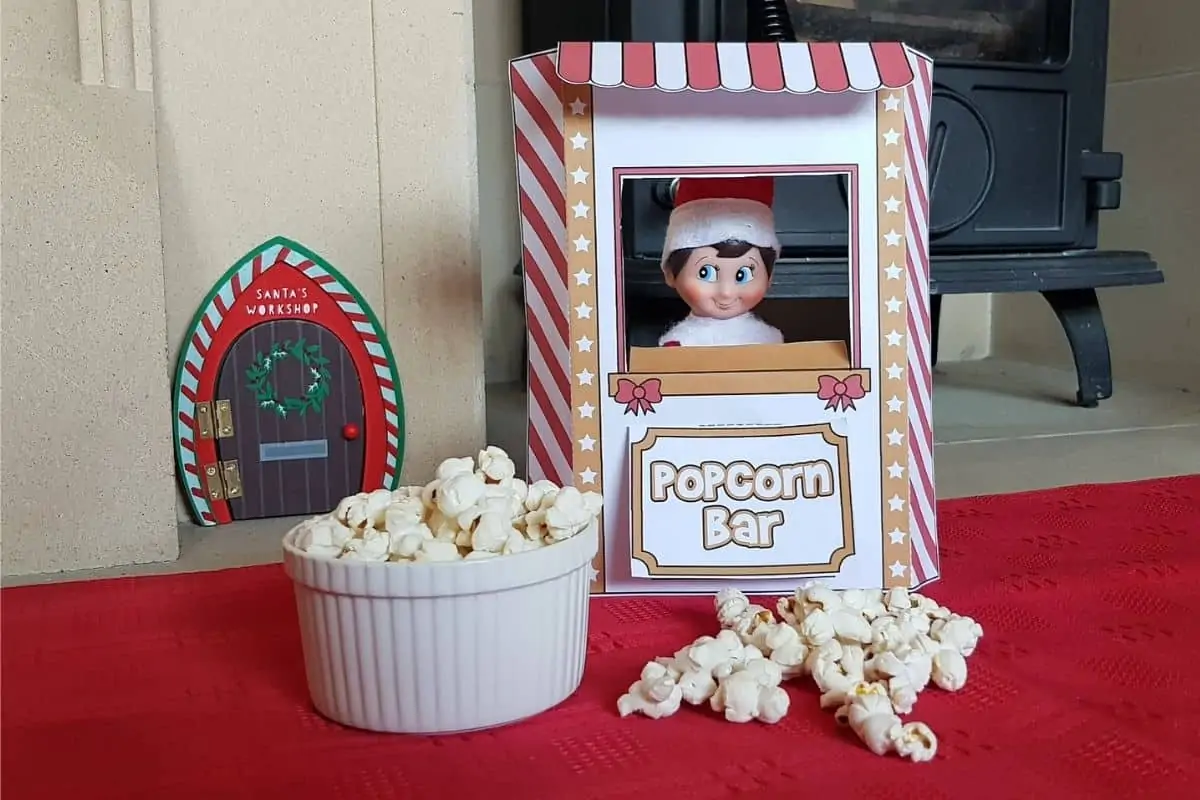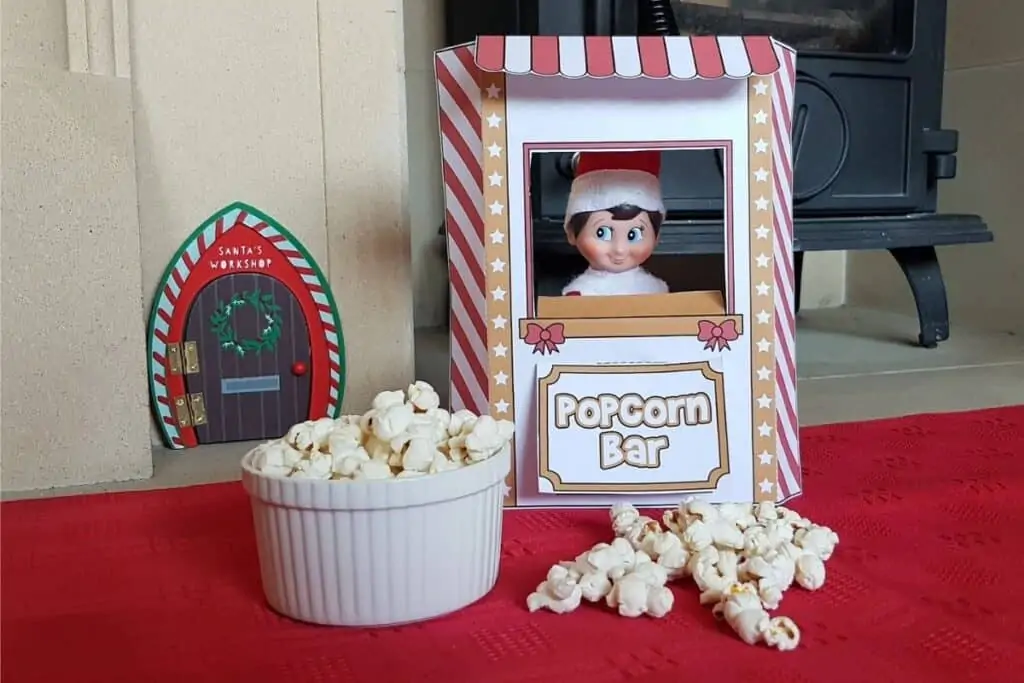 More Holiday Activities
If you like this holiday activity, you'll love these ones too:
25 Elf on the Shelf Printables & Ideas – If you are one of those parents that gets stuck trying to come up with lots of great ideas each night for your elf, you'll want to grab this free printable pack today!
Printable Letter to Santa – This free Printable Letter to Santa is a great way to find out exactly what your kids want most this year!
"Magic" Reindeer Food Recipe & Poem – Using the printable Reindeer Food poem and some simple ingredients, you and your kids can whip up a batch of this sparkly reindeer food in no time!