If you have ever wondered How Long to Thaw a Turkey for Thanksgiving Dinner, I have all of the deets for you in this post.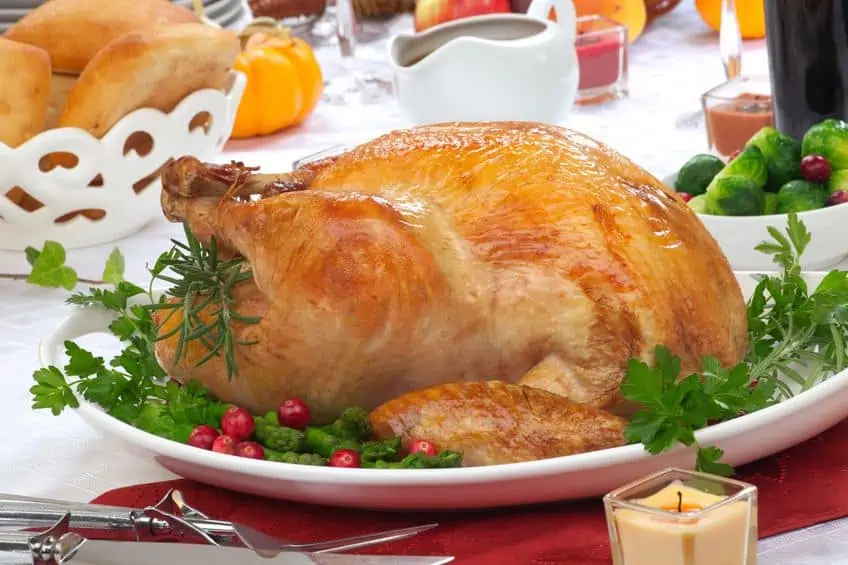 Can you believe it? Thanksgiving is almost here!
I love everything about this simple holiday that brings everyone together over a table of roasted turkey, turkey gravy, cranberry sauce and pumpkin pie.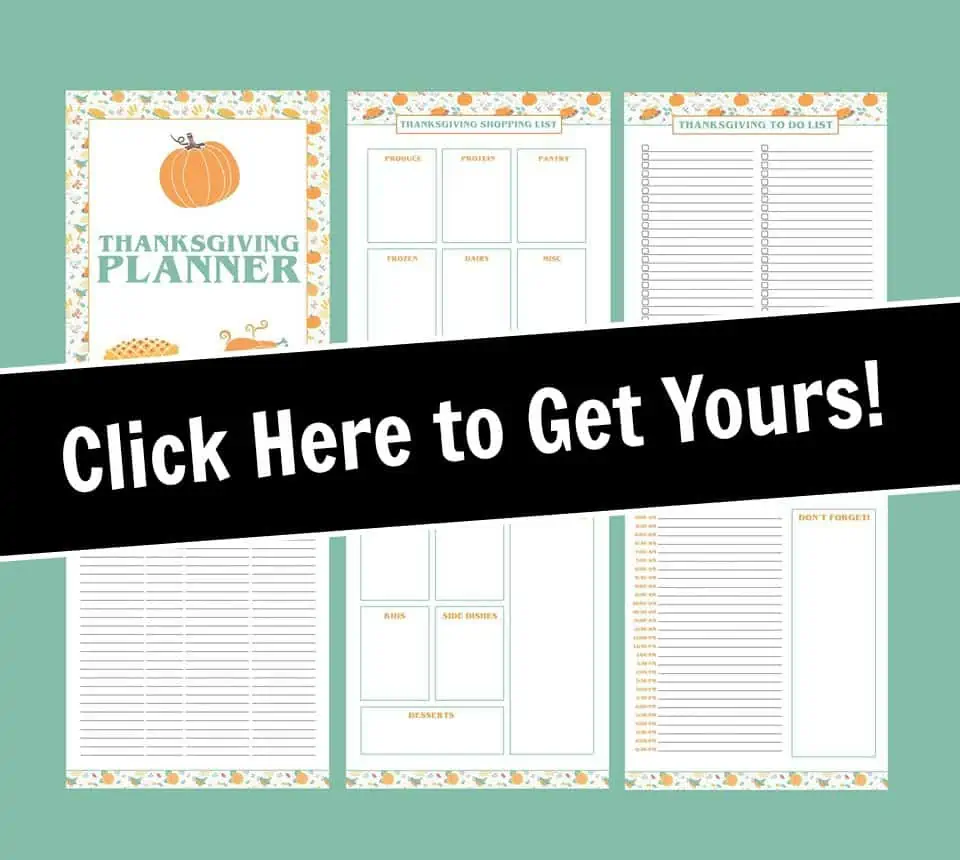 Grab your FREE Thanksgiving Planner to make sure you have thought of everything to make it a success, but more importantly a memorable experience for everyone.
How to Thaw a Turkey
This is you friendly reminder to take your turkeys out of the freezer and stick them into the fridge to begin the thawing process.
This handy thaw time chart will help you figure out the frozen turkey thaw time for your turkey.
According to the USDA a turkey sitting at room temperature for any amount of time will begin to grow dangerous bacteria right away. This is why thawing a frozen turkey in the fridge is the safest recommendation.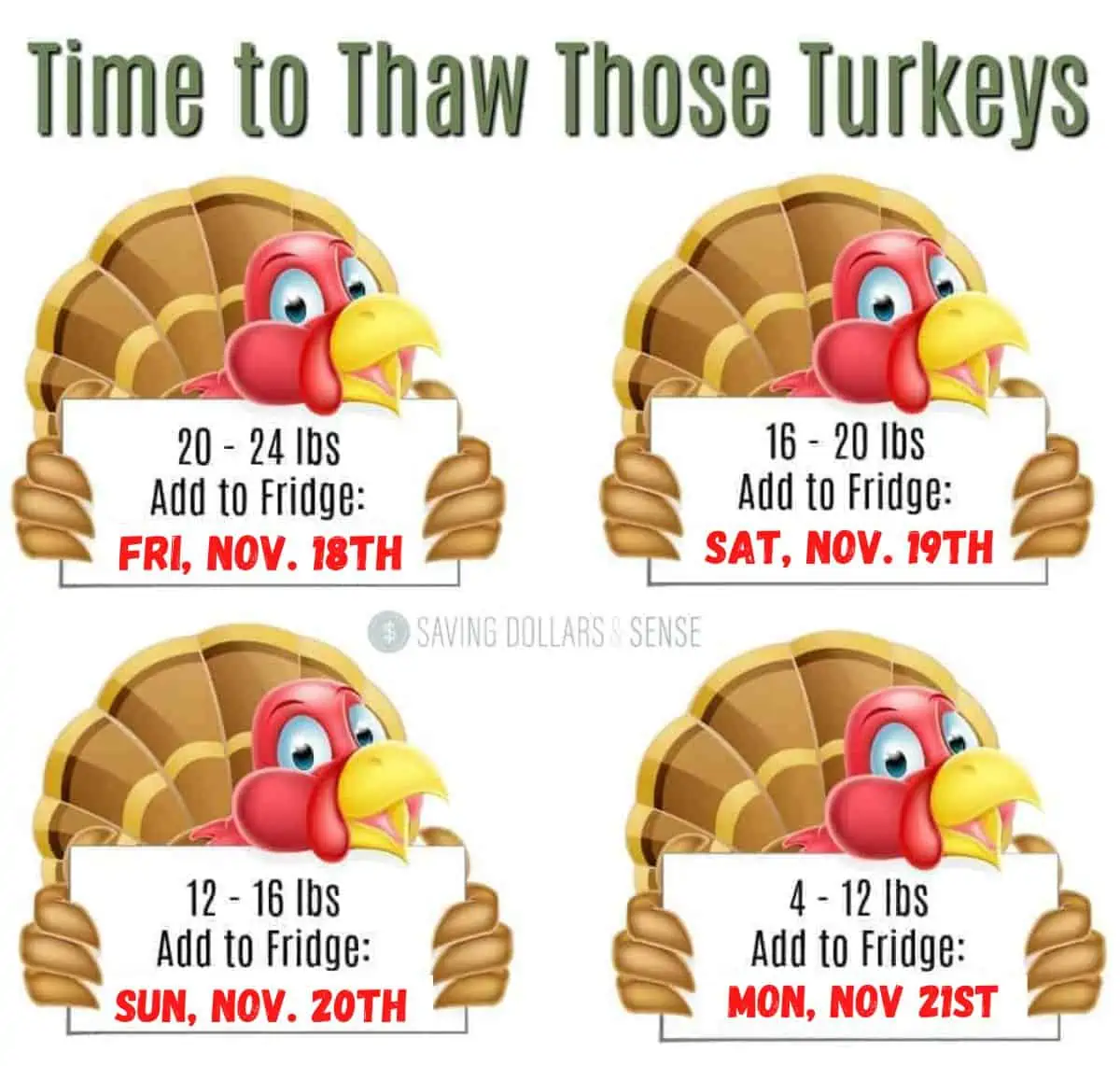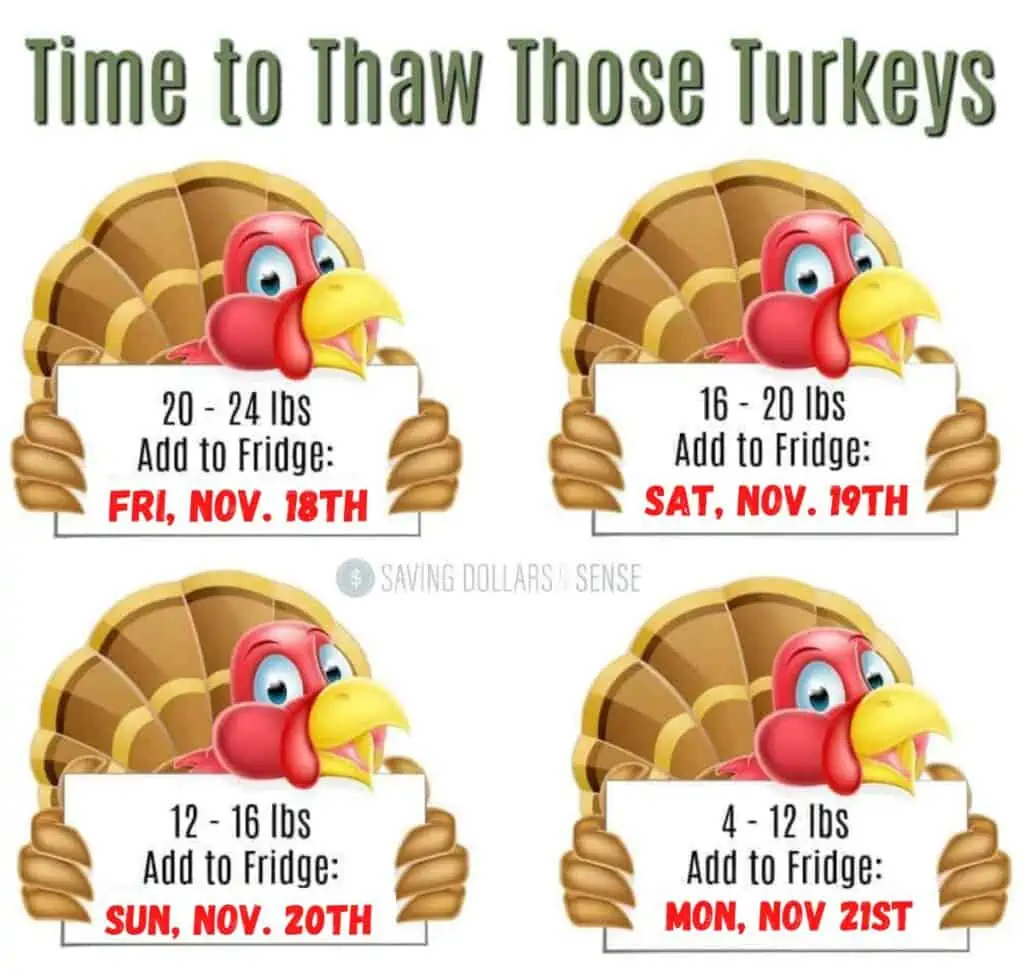 Turkey Thawing Chart
How long to thaw a turkey depends on the size and what pound of turkey you have chosen for your Thanksgiving dinner this year.
How Long Does it Take to Defrost a Frozen Turkey
The general rule for thawing your bird is to allow approximately 24 hours for each 4 to 5 pounds in a refrigerator set at 40 °F or below.
4 to 12 pounds — 1 to 3 days

12 to 16 pounds — 3 to 4 days

16 to 20 pounds — 4 to 5 days

20 to 24 pounds —5 to 6 days
A thawed turkey can remain in the refrigerator for 1 or 2 days before cooking.
There are a couple things that can turn your Thanksgiving feast into a disaster.
A turkey that has not been thawed properly or is still frozen are at the top of the list.
This year make sure that you are following the proper food safety recommendation to thaw in the fridge, before you cook the turkey at a safe temperature.
If you find that you have not allowed enough time to thaw a turkey in the fridge, there are a couple other options for you.
How to Cook a Frozen Turkey Safely
If you find yourself with a frozen turkey on Thanksgiving morning, you can still follow these instructions to safely cook a frozen turkey.
READ: How to Cook a Frozen Turkey Safely
Cold Water Thawing
When it comes to the cold water method of thawing your turkey, there are a couple things to keep in mind.
First you need to make sure that you are thawing your turkey in its original packaging and that there are no leaks in order to prevent cross-contamination and to prevent the turkey from absorbing water, resulting in a watery product.
Make sure the turkey is submerged in cold water and switch out the water every 30 minutes until completely thawed.
You will want to cook your turkey immediately when using this method.
Microwave Thawing
You can defrost a turkey in the microwave by following the defrost instructions on your appliance.
Beware that some areas of the turkey may thaw faster than others using this method.
You may also notice that parts of your turkey begin cooking during the defrost process.
Finish cooking your turkey immediately.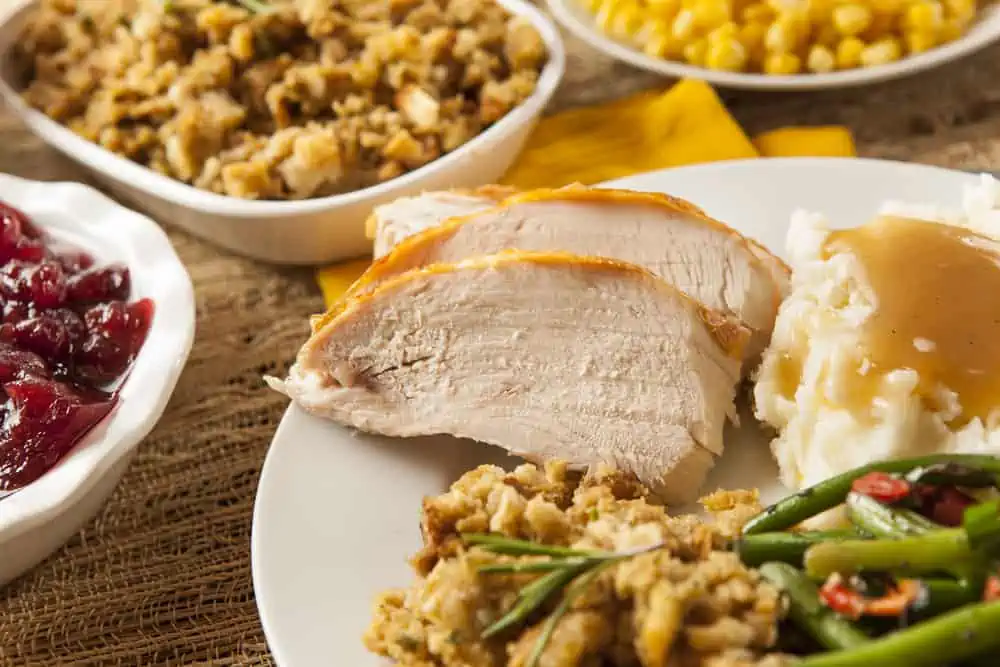 I hope your Thanksgiving Dinner is perfect this year!