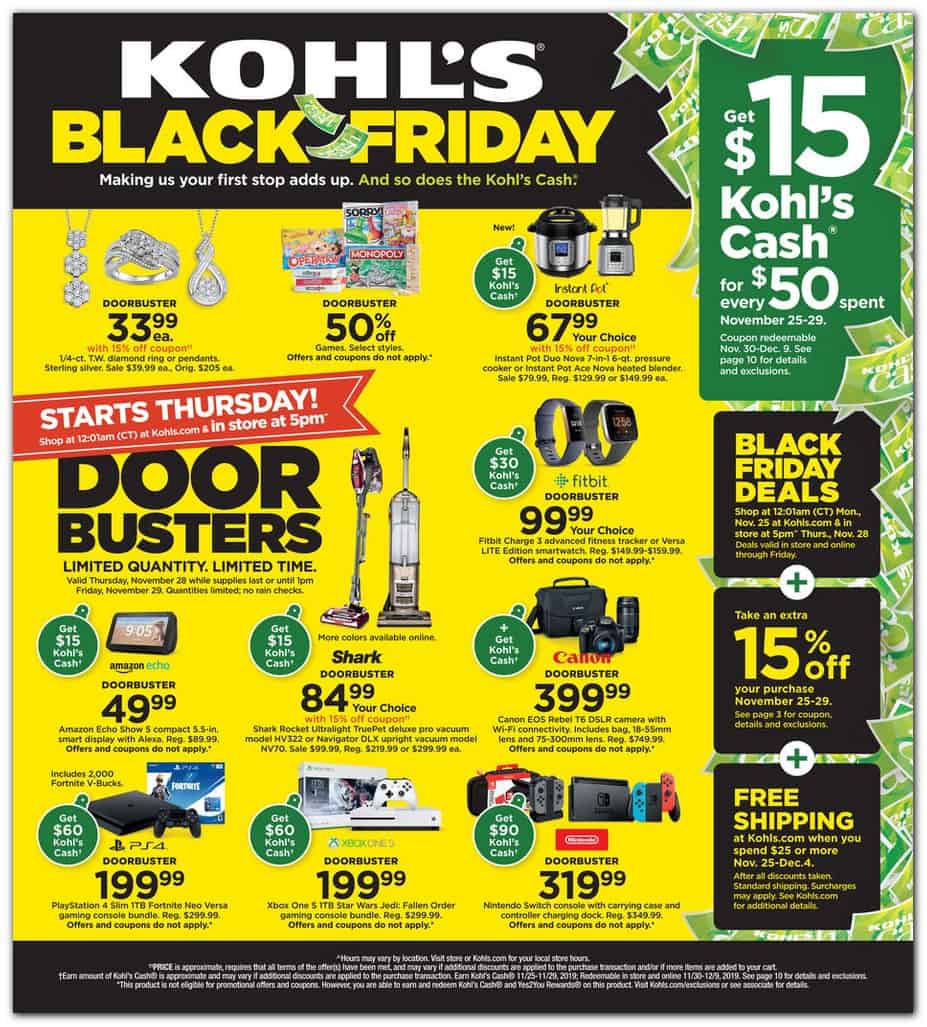 Kohl's Black Friday Sales
Shop Kohl's Black Friday Deals Online at Kohls.com
Kohl's Black Friday Store Hours 
Kohl's opens at 5 pm on Thursday, and the Doorbusters are valid through 1 pm on Friday!
Please note that the Kohl's Cash Offer starts on 11/25.
This usually means this is when the deals will be live online, so plan to stay up late Sunday night into Monday morning with me on Facebook! I'll be posting all the best Kohl's Black Friday Deals Online as they go live!
Be sure to scroll all the way down for our picks of the best Kohl's Black Friday Deals!
Kohl's Coupon Codes for Black Friday:
THANKS15 – Take an Extra 15% off Black Friday Prices (Excludes Toys, and All Items that say "Offers and Coupons do not apply") – Valid 11/25 – 11/29
Does Kohl's Price Match?
When you request a price match, Kohl's stores will match a competitor's in-store price and will also match Kohls.com's pricing (which sometimes varies from Kohl's store prices) on an identical item. Kohl's stores do not price match competitors' online pricing.
For maximum savings and more information on price matching with Kohl's, you'll find their price match policy HERE.
Kohl's Black Friday Deals
Here are a few of the Best Black Friday deals at Kohl's that I spotted when I was checking out the Black Friday Ad for Kohl's today.
Looking for the BEST DEAL on something specific? Try the Black Friday Price Checker to see who has what you are looking for, for the very best price. CLICK HERE TO TRY IT!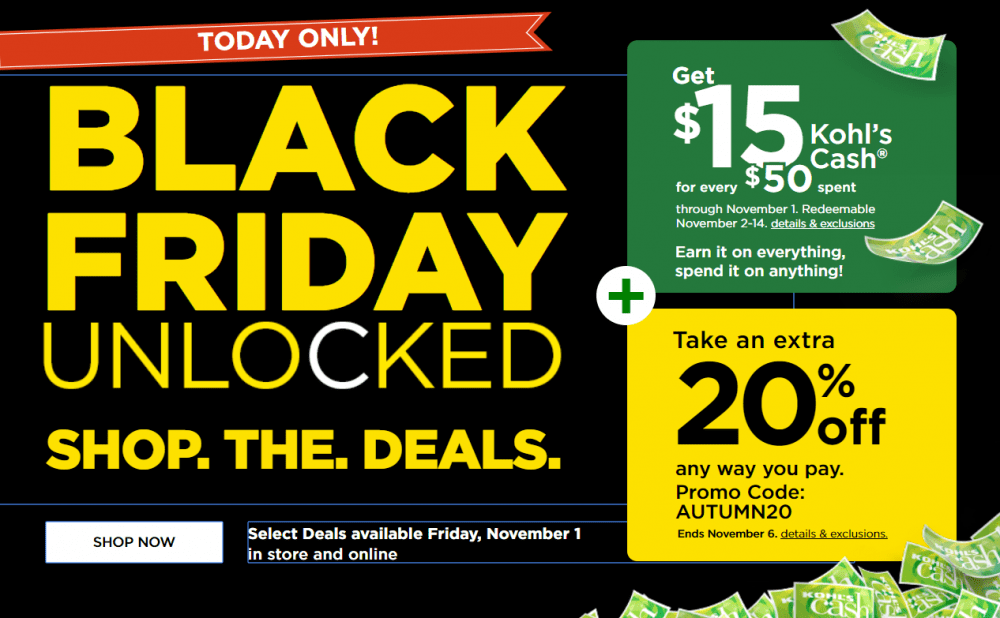 Shop the Kohl's Black Friday Ad Now!
Kohl's has some Black Friday Deals available online starting today, November 1st, this is a 1 day only sale that includes $15 in Kohl's Cash for every $50 you spend!
You can also Use the Coupon Code AUTUMN20 to get an EXTRA 20% off today!
See more Kohl's Black Friday Deals Here.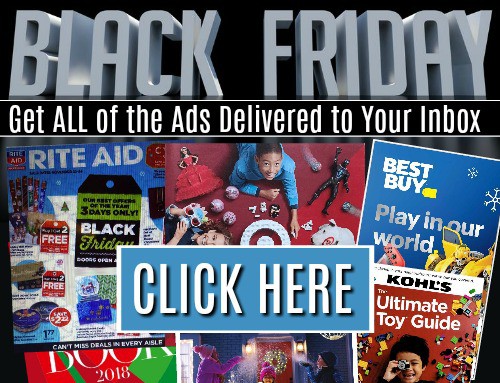 Read Black Friday Survival Tips and grab this Printable Black Friday Shopping Planner before heading out to the stores this Black Friday.
Make sure that you grab your FREE Printable Black Friday Shopping Planner below. This will be so helpful to have on hand as you are looking through the Black Friday ads this year.
Keep track of everything you want to get, along with store hours and doorbuster end times!