Learning How to Make Condensed Milk is a helpful thing since one of the most common baking ingredients is sweetened condensed milk.
And it is a lot easier than it may sound.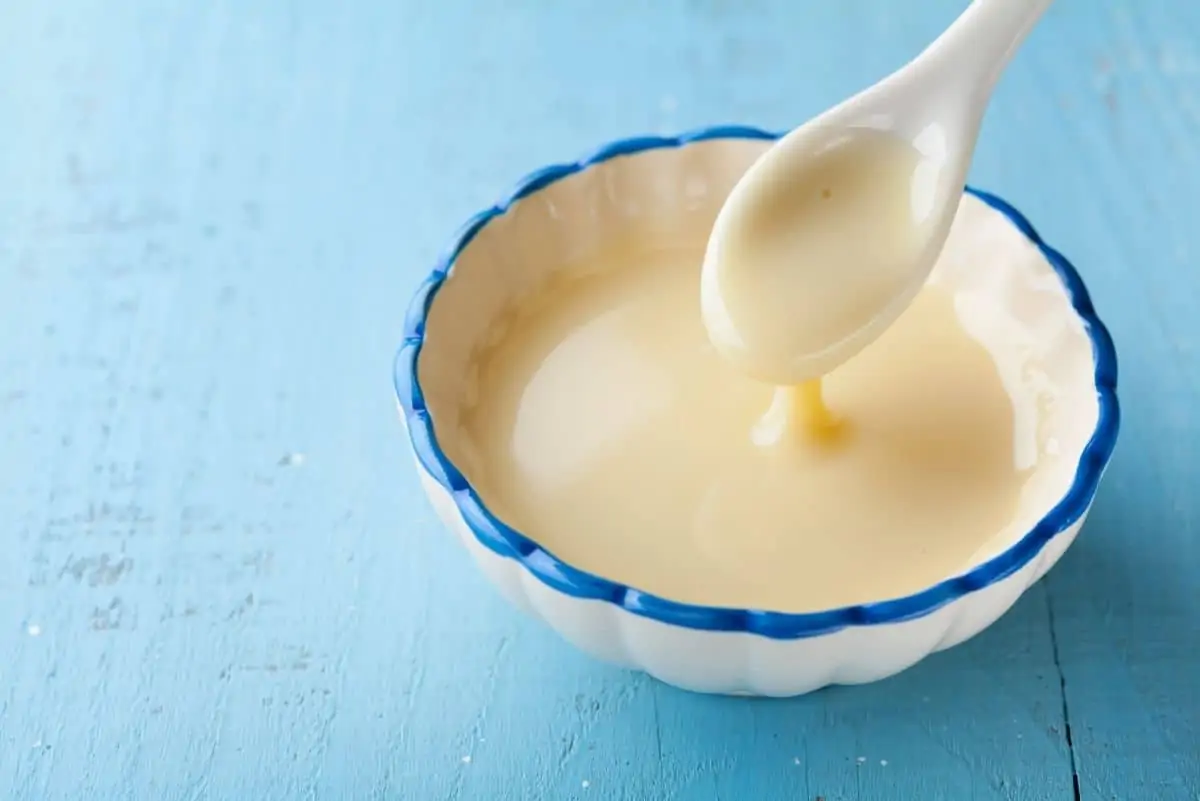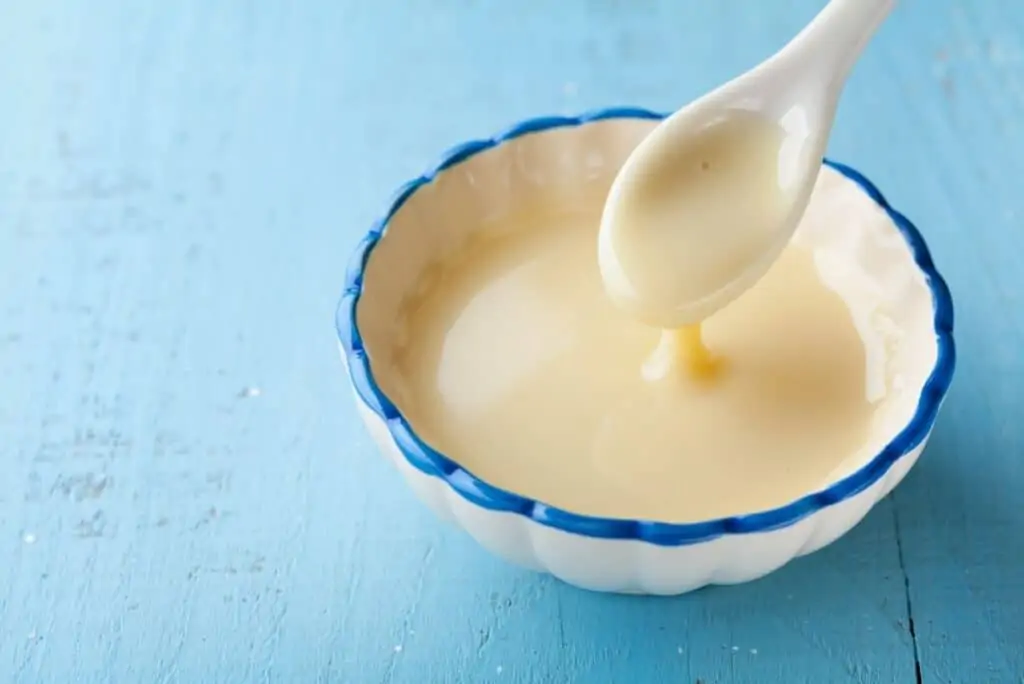 Many people do not realize just how easily they can make this simple baking staple in their own kitchen.
When making it yourself you can even adjust the sweetness or thickness.
This helps give you more control over your recipes, so that you get your desired results from your baking, for the best flavor and texture.
What is sweetened condensed milk?
Before you can make sweetened condensed milk you need to understand what it is.
Many people get evaporated milk and condensed milk confused or assume they are the same thing.
These two are similar being that they have much of the water removed from the milk but condensed milk has sugar added making it best for sweet recipes.
You can use sweetened condensed milk in most of your sweet holiday baking in place of traditional milk, for making sweet frostings, glazes, and toppings, or simply;y whipping up the perfect pumpkin pie.
Why should you make your own sweetened condensed milk?
Making your own sweetened condensed milk is easy and much cheaper than buying the small cans at the grocery store.
You can make your own condensed milk when you discover you need it for a recipe and do not want to run out to the store to finish your baking.
The good news is that not only is it cheaper and more convenient than running to the store, it is easy to make your own sweetened condensed milk at home.
For those with health issues that need to avoid sugar, you can make your own sweetened condensed milk to add to your recipe using whatever sweetener you like to use for baking.
This gives you more control over the sugar in your baked goods and allows everyone to enjoy your treats even if they can not have sugar for health reasons.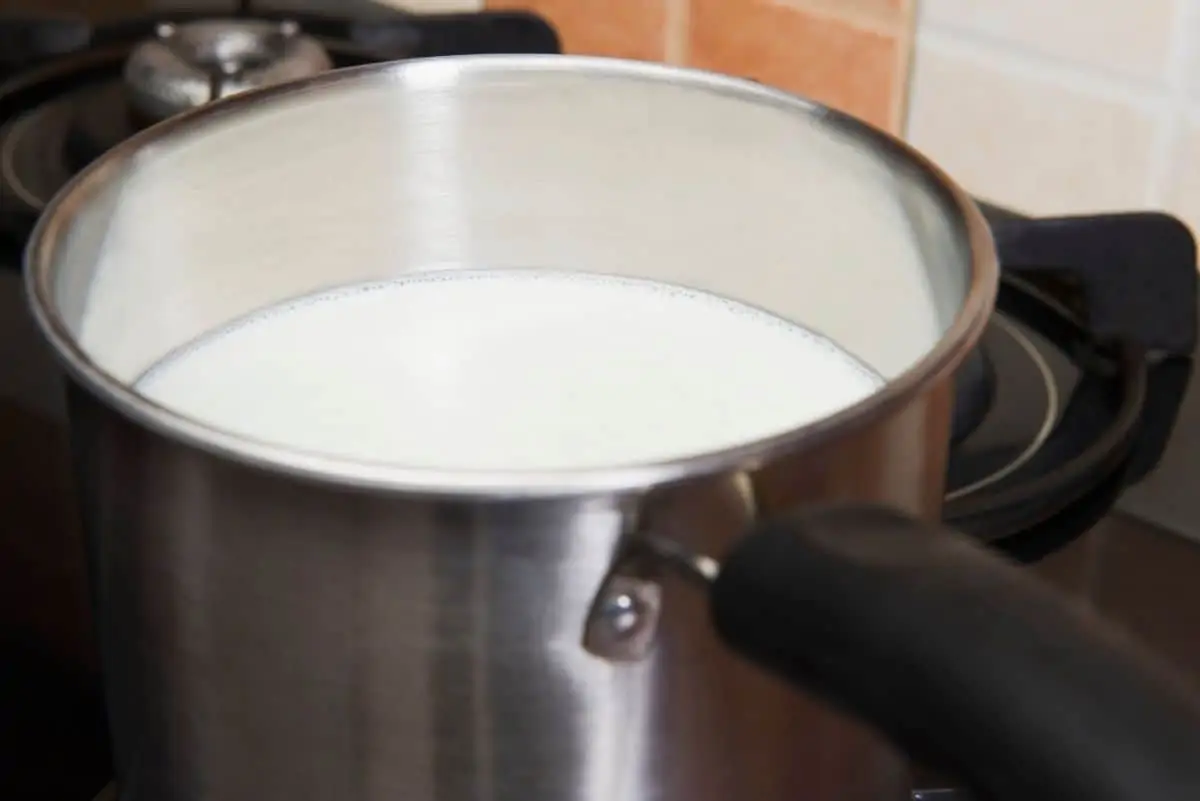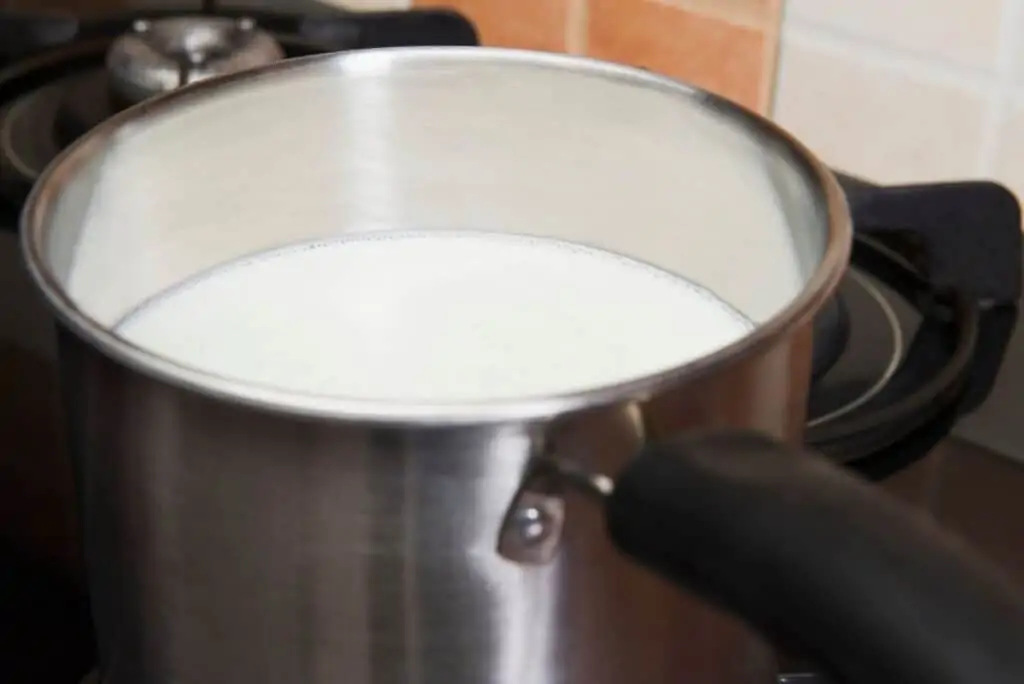 How to make sweetened condensed milk with fresh milk
This method takes more work but will save money and prevent you from having to run off to the store.
You can work on it while you work on cleaning your kitchen or prepping another recipe.
For a thicker fatty version for super-rich recipes, you can opt to use half and half instead of milk while skim will make a great fat-free option.
To make sweetened condensed milk at home from the fresh milk in the refrigerator, start by placing 2 cups of milk in a saucepan and turning the heat on as low as possible.
Stir often, not allowing it to boil. If you turn the heat up to high it may curdle so don't turn the heat up to try and rush things.
After your milk has been reduced by half you can begin to stir in 1/4 cup sugar and stir until fully desolved.
Adding this later rather than at the beginning prevents it from caramelizing while you are cooking down your condensed milk
Chill until room temperature then use like you would store-bought in your recipes.
How to make sweetened condensed milk with powdered milk
Making your own sweetened condensed milk is easiest done by using powdered milk to create a thick double consistency milk without any extra work.
To do this, start by measuring out enough milk powder to make two cups of milk then add only 1 cup worth of water and mix in 1/4 cup sugar.
Mix until well blended, a small milk frother is perfect for this task.
Using warm water will more easily allow the sugar to resolve. If you do this, allow it to cool to room temperature before using.
Adding powdered milk to regular milk
Another quick and easy option for making sweetened condensed milk is to simply add powdered milk to regular milk for a double-thick milk that doesn't take much work at all.
Seeing milk is cold you may want to warm it up slightly to make it easier to add the sugar and opt to add the sugar to the recipe before wicking in your powdered milk to ensure that you get an even mix that will not have chunks.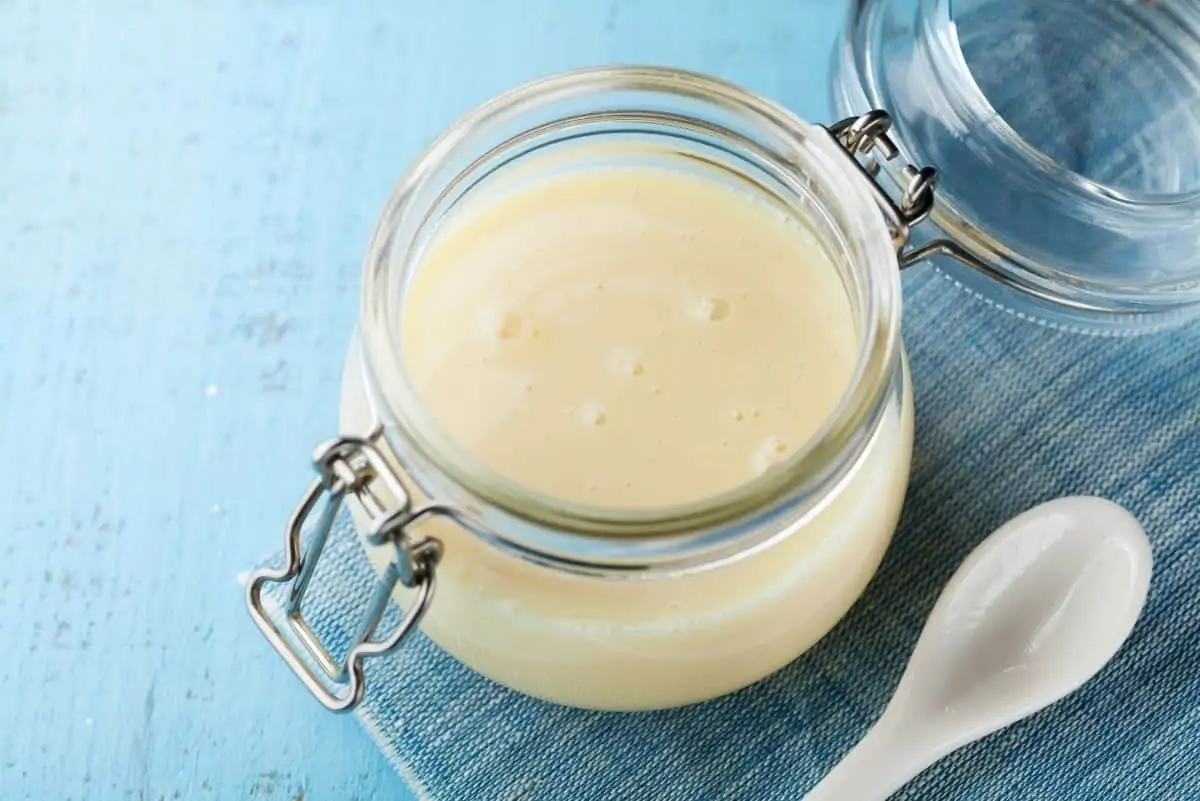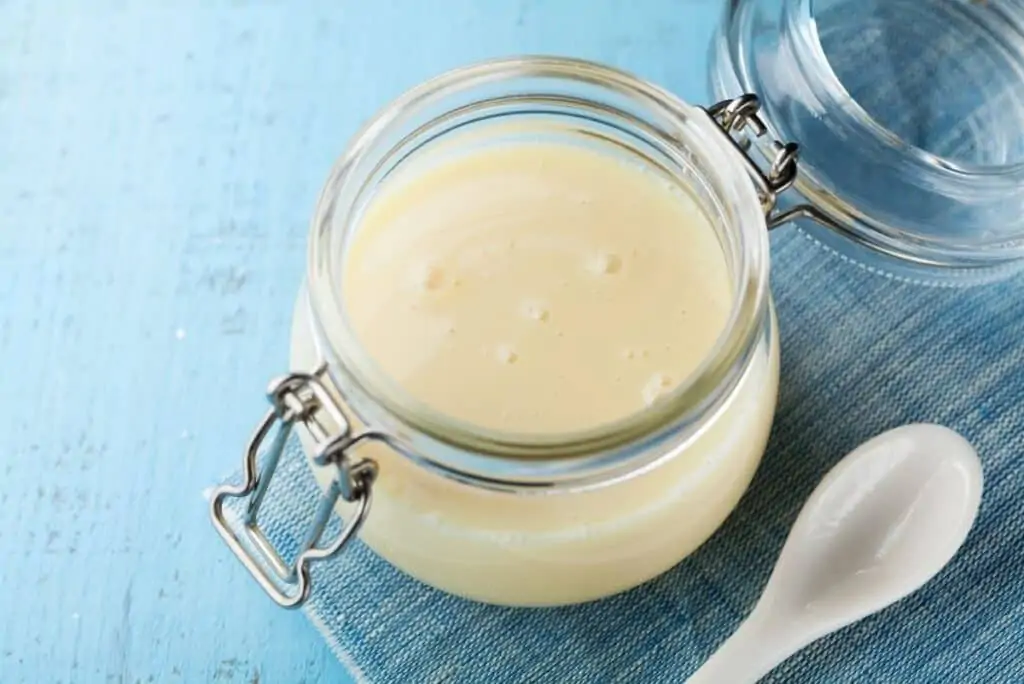 Storing homemade sweetened condensed milk
You can make your sweetened condensed milk ahead of time to use in your baking.
When you do this you should aim to use it within one week of making or by the expiration date on the milk you made it with when using fresh milk.
Store your homemade sweetened condensed milk in your refrigerator in an air-tight container.
This is a great use for mason jars or even jars that you have upcycled from things like pasta sauce.
For most recipes, it is best that you use your sweetened condensed milk at room temperature so you will need to pull it out before you start baking to allow it to come up to the same temperature as a can from the store is at.
More Homemade Recipes
If you like this homemade recipe, you'll love these ones too:
Homemade Brown Sugar – Did you know that it is super easy to make your own Homemade Brown Sugar using just two ingredients!
Copycat Bisquick Mix – This Copycat Bisquick Mix is so easy to make using common items that are found in the pantry.
Homemade Whipped Cream – I love this because it is frugal and only requires two ingredients. Plus it is much healthier than the junky stuff they sell in the stores.