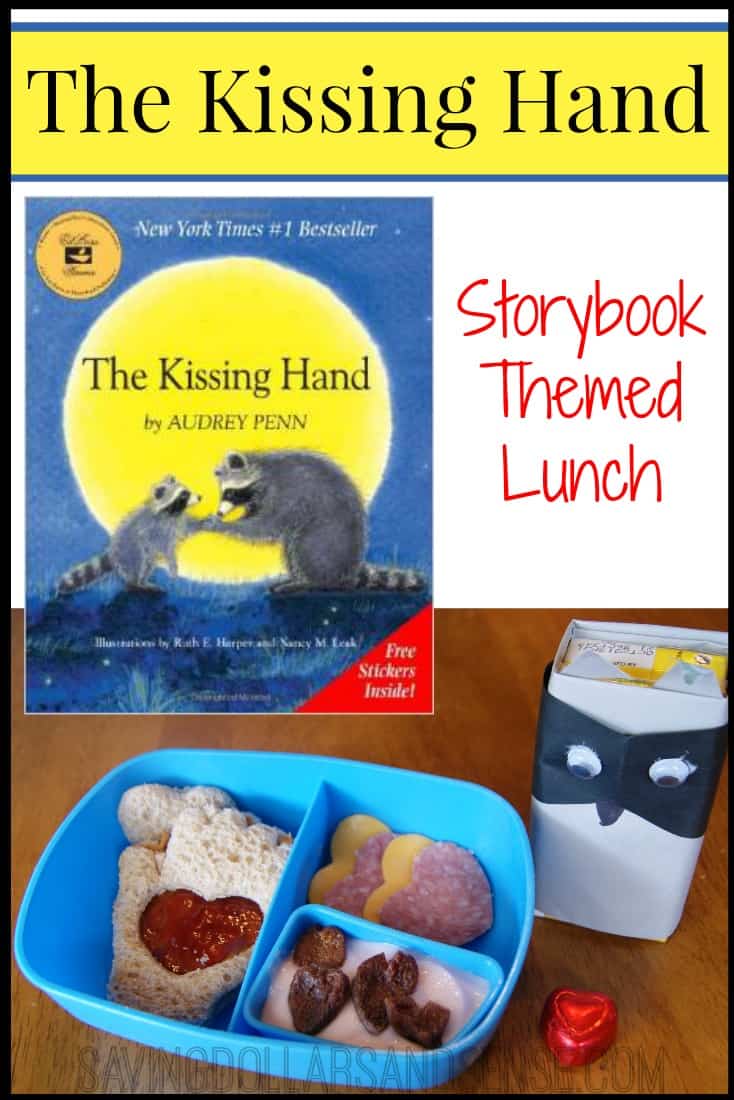 Please tell me you have read The Kissing Hand with your children?
This is just the sweetest story, and I really recommend it as a fun read aloud with kids of all ages.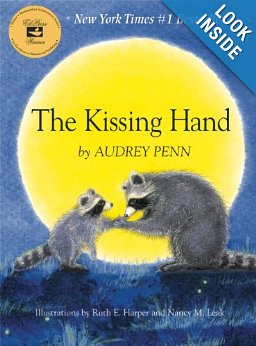 If you haven't you really should pick it up to read with your child. It's a sweet story of a mommy raccoon and her little one who is headed to school and she sends him off with a kiss in his hand to remind him of her love.
I know, sob, right?
It's so easy to duplicate this fun themed lunch as long as you have a hand cookie cutter and a mini heart cookie cutter.
Cut out both pieces of bread, one without a heart, spread peanut butter on the bottom piece, and then jelly, top with the piece of bread with heart cutout. Use the mini heart cookie cutter to cut out sweet little cheddar and salami pieces.
Put in a scoop of strawberry yogurt topped with dried strawberries trimmed with kitchen scissors to look more heart-like.
Included 1 piece of heart shaped chocolate or candy.
Finally, cover a juice box with scraps of paper from the art shelf, and googley eyes to create Chester the Raccoon.
These lunches take only a few minutes more to make than if you just tossed it in the box as is.
The brainstorming takes a bit more time. Try sitting down for 10-20 minutes on Sunday night and sketch out what you are planning on doing for the week.
Don't forget to try all of the Back to School Lunch Ideas!