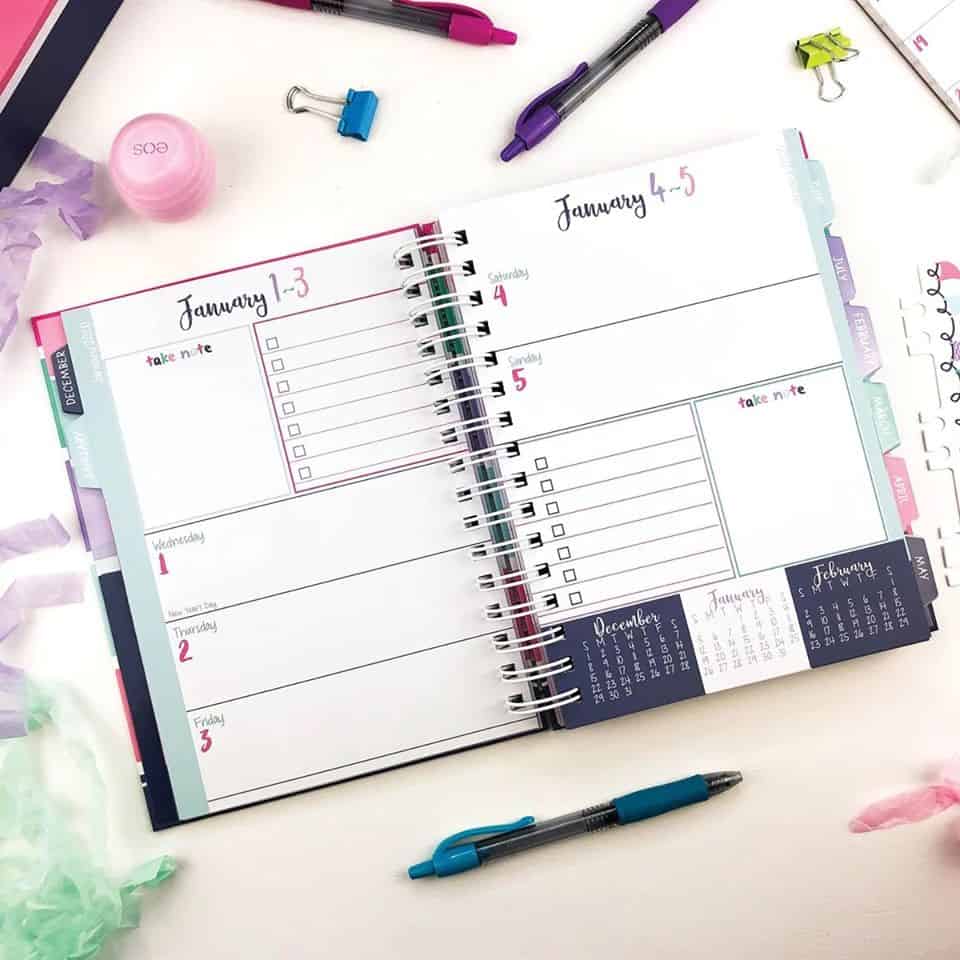 My absolute favorite planner is back on sale today!
No matter how much I want to love technology for all the things, it's true, I am a pen and paper kind of girl.
I came to the realization years ago, that I just need to have a paper planner, and this one has been the best for me!!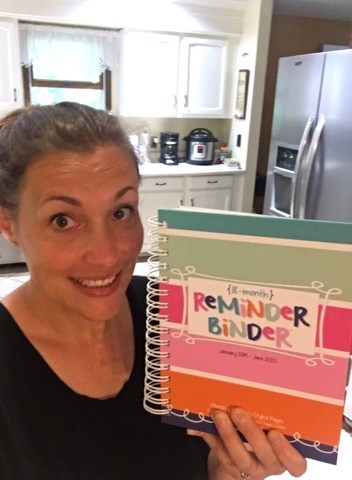 The Reminder Binder is a full 18 month planner that includes everything I need to keep my entire life organized, as well as some extras that just make it more fun too!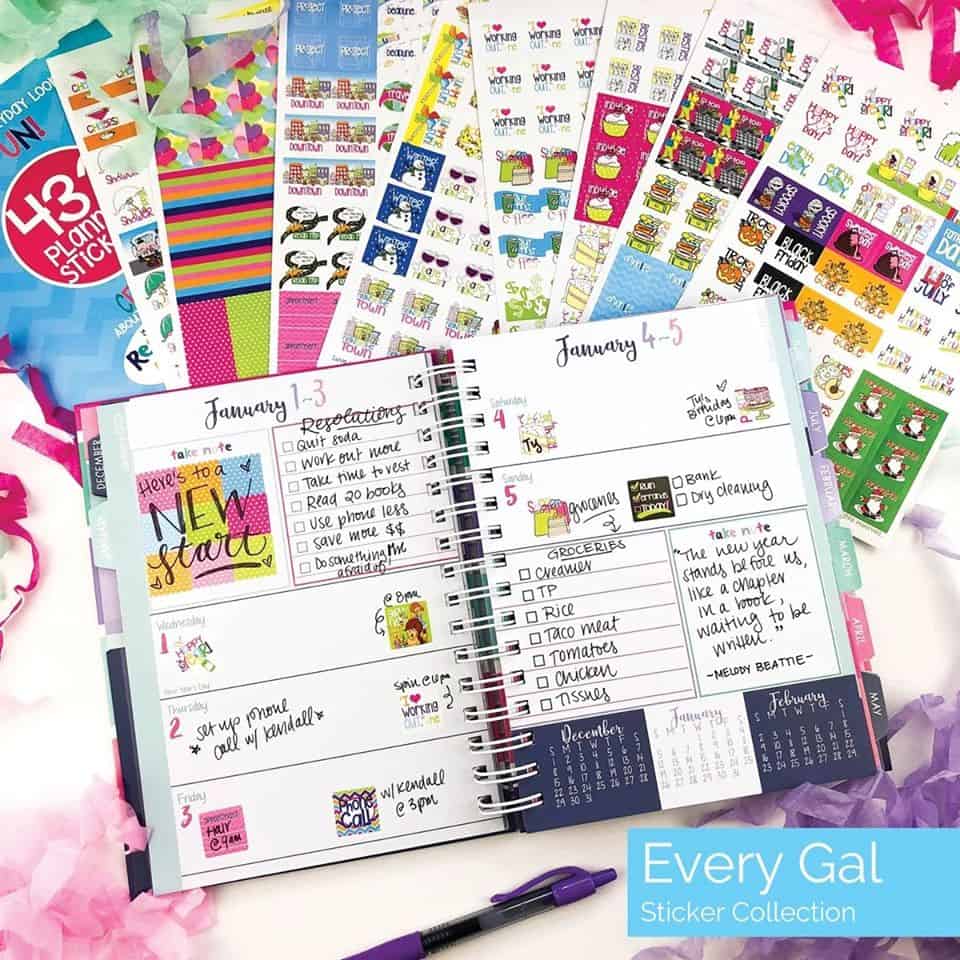 In this digital world, there's value in actually writing things down.
Yes, on paper. With a pen. 
Side note: these Papermate pens are my faves! I also love these ones.
You can see it, stylize it…and remember it! More than that, once on paper, you can stop thinking about all your to-do's and what's to come.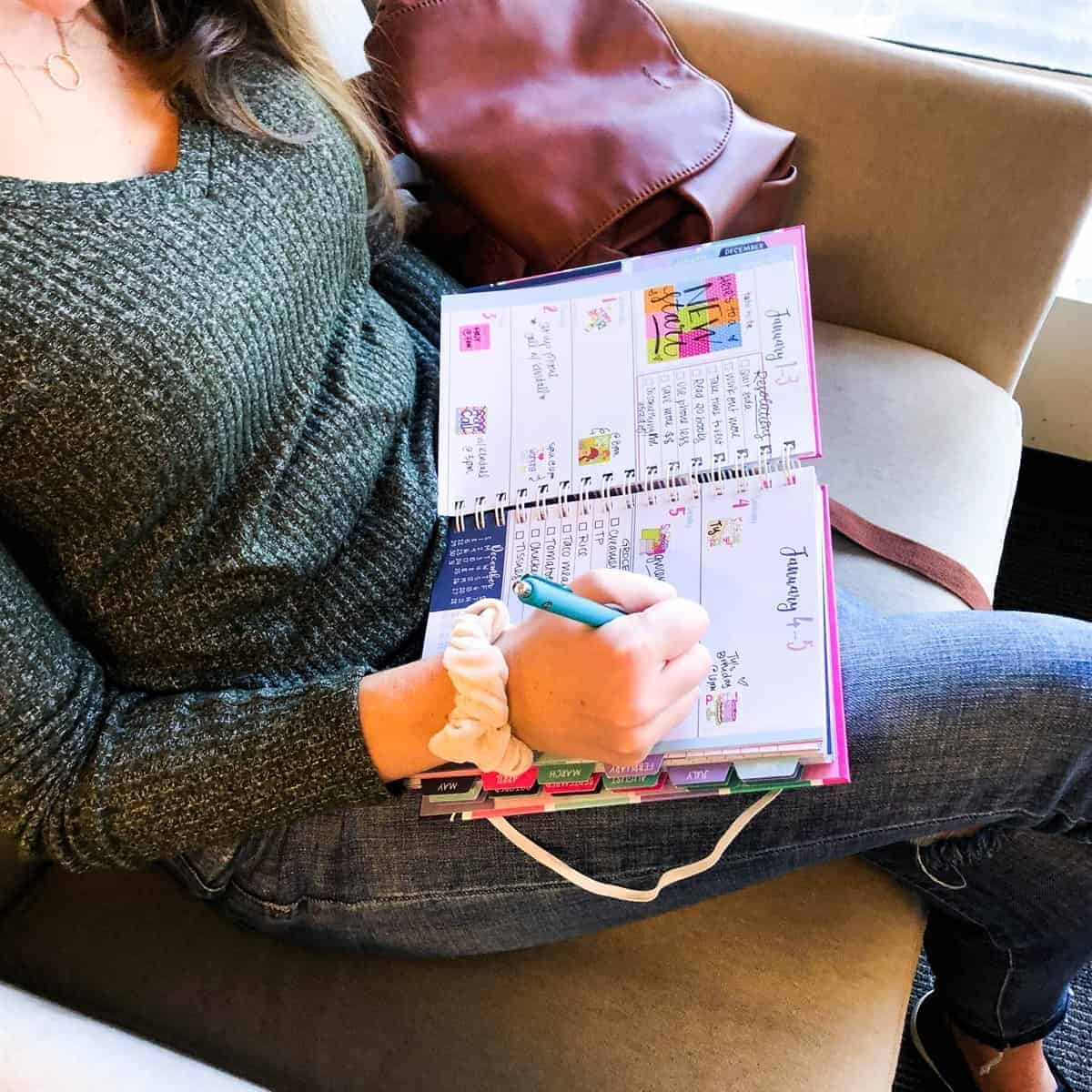 The 18-Month Reminder Binder® planner includes all of these amazing features: 
Dates include January 2020 – June 2021.
Weekly, monthly and yearly views.
Weekly layouts are horizontal with lots of white space each day.
Hard Cover – for the 10,000 times you flip through it, it's built to last!
Laminated Tabs – designed to go the distance.
Elastic Band Enclosure – your planner gets packed like your week, this band will help keep it all together!
Highlight special dates with the 361 stickers provided on (4) full pages.
Holidays overview – see the day/date for 2020 and 2021 holidays in a quick glance.
(2) Pockets – one Stock it Pocket inside the front cover AND another double sided clear pocket attached in the back.
Use your Stock it Pocket to keep tickets, coupons, postage stamps or greeting cards at your fingertips.
Removable bookmark redesigned for quicker snap-in and out.
(3) Full pages of Dates to Remember.
When you need a gift for those special dates, use the Nifty Gifty Checklist to stay on track with your gifting to-do's!
Flip to the 2020 and 2021 yearly thumbnails for a fabulous overview in a single page spread.
Perpetual style monthly page to jot dates to remember each month…like the birth date of your new niece or nephew this year! Use the weekly pages to list daily details…and when the details have details…use the notes section provided on each week.
The 3-month thumbnails make it easy to relate dates in the upcoming weeks.
The weekly pages are color coordinated for your convenience, too.
1-List, 2-List, 3-List…Store! These perforated pages are handy tools for you to jot and trot! Whether it's the weekly grocery list, a guest list, dinner menus or the movies that you want to see, when you think it, ink it here!
Populate the contacts pages with all the info you need for mailing invitations, sending an e-note or remembering a birthday.
Complete your Personal Information page to ensure a speedy return when someone finds your Reminder Binder!
By design, your Reminder Binder is made to travel…take it with you in your handbag, your diaper bag, gym bag, or in your car!
Bonus keepsake gift box – make a pretty stack on your shelf to refer back to remember all the good times!