I absolutely LOVE this adorable Snowman Parts and Gingerbread Hearts treat bag activity for kids!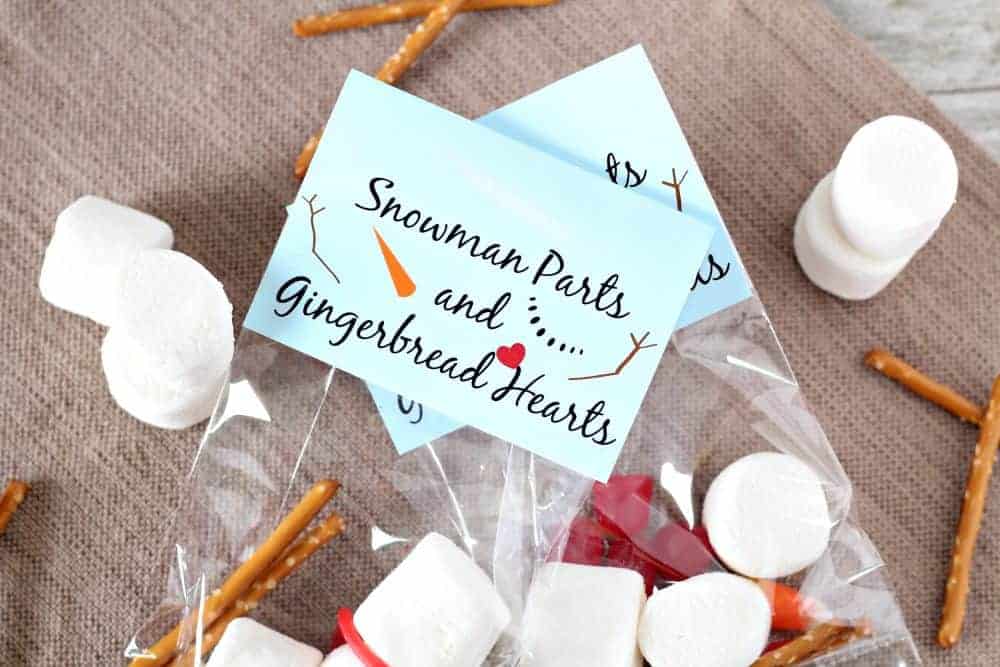 This super cute Snowman Parts and Gingerbread Hearts treat bag is absolutely adorable and sure to make kids of all ages smile.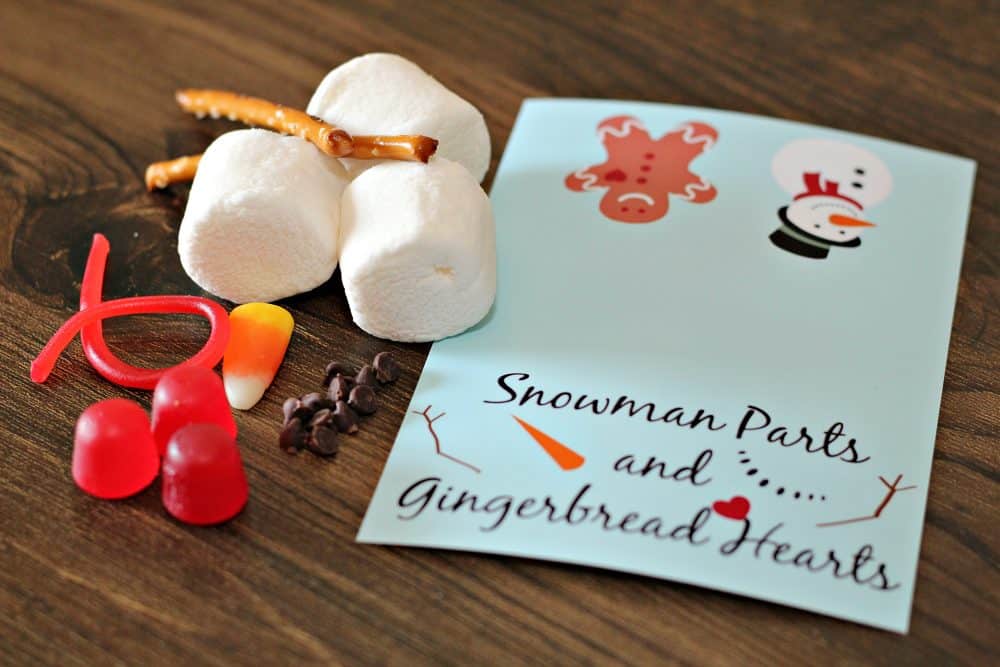 Snowman Parts Ingredients:
Marshmallows
Twizzlers Pull and Peel
Candy Corn
Tape
How to Make Snowman Parts
Start by saving the printable below to your phone.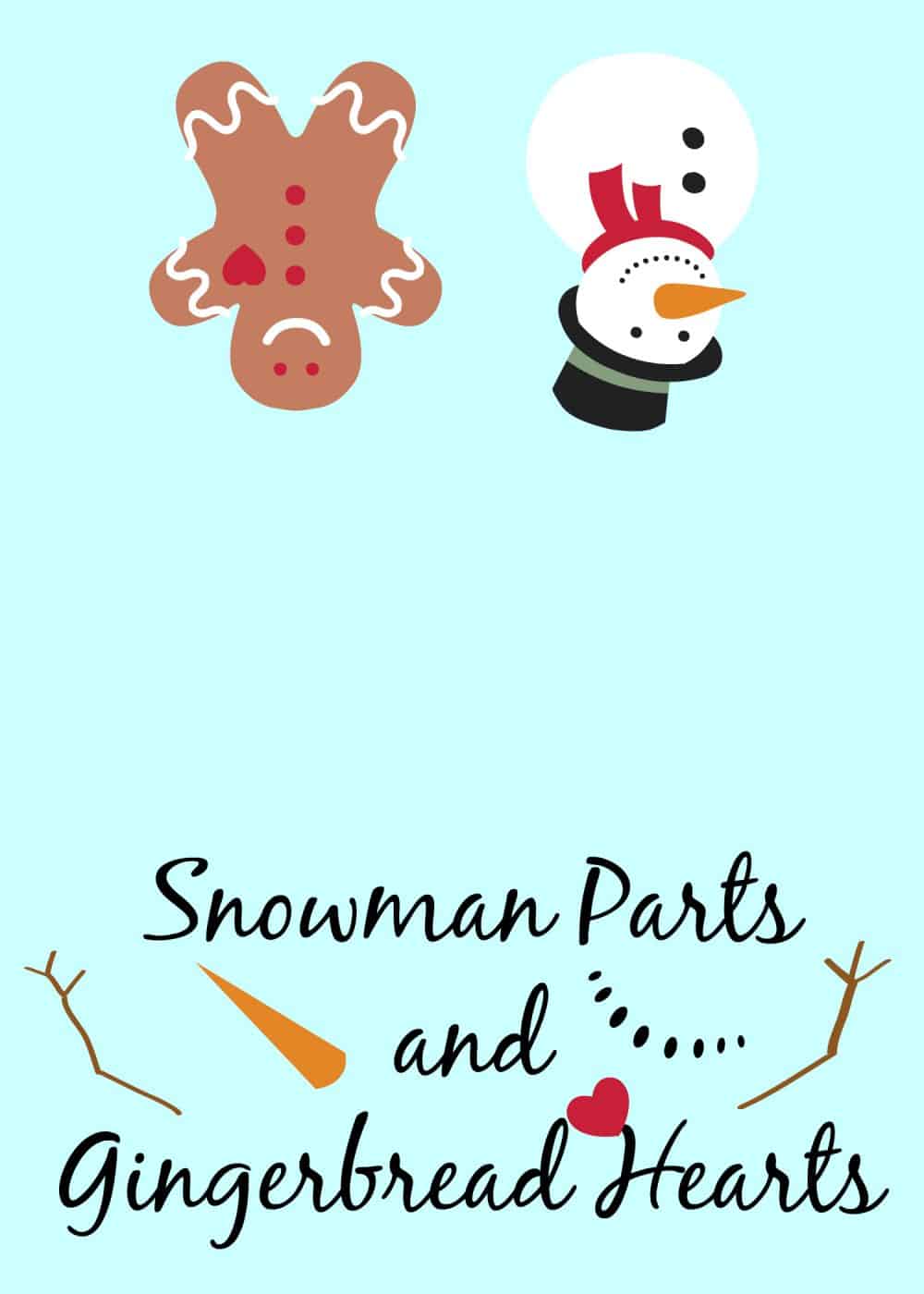 Head to your local Walmart, CVS or other store that offers instant photo prints. Make "instant prints" by printing off as many as you need. (Best if printed in 4×6, but can go as large at 5×7.)
Fill each treat bag with 3 marshmallows, 2 pretzel sticks, 1 candy corn, 1/2 of a twizzlers pull and peel strand, and several mini chocolate chips.
Fold the top of the plastic bag down half way and tape it to secure.
Flip your printable over and cover entire backside with glue.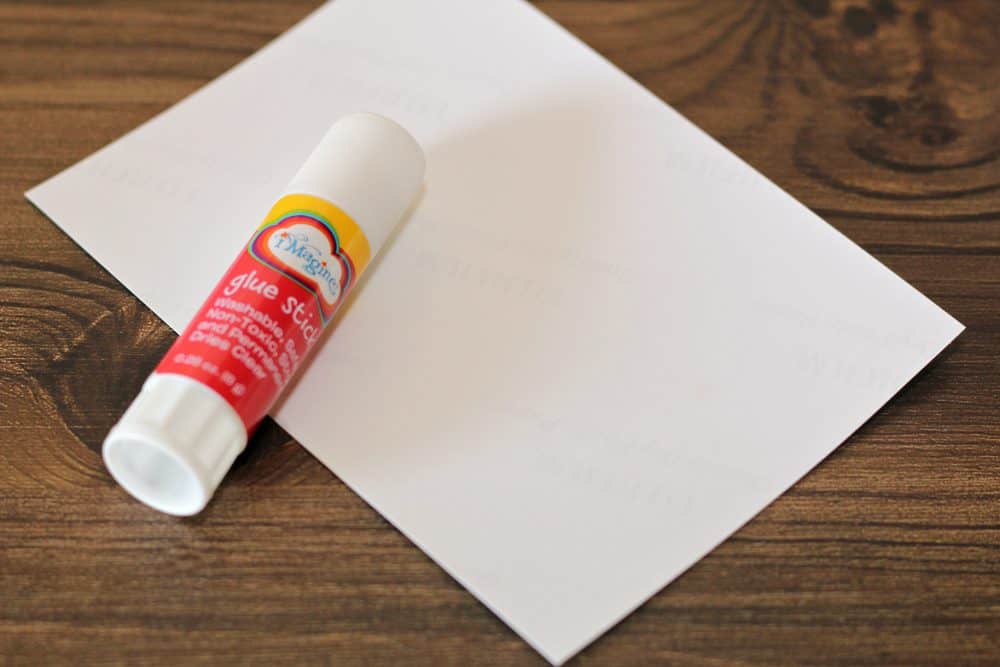 Lay the top of your bag down on the glue, about 1/2 up the printable.
Fold the printable in half, and press all sides down to secure.
Let glue dry completely.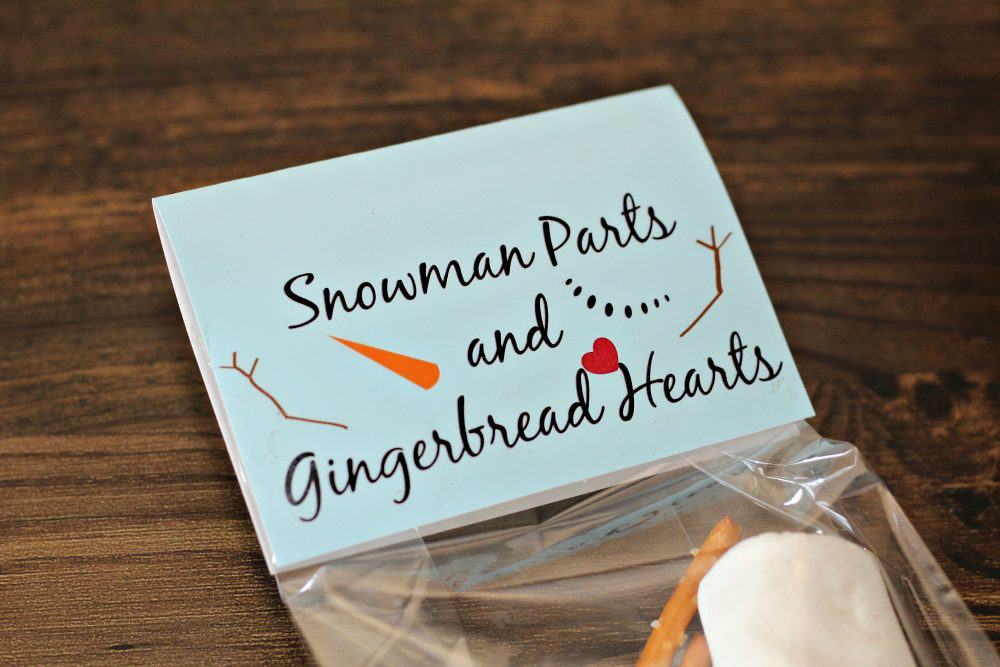 Pass out treat bags and let the kiddos enjoy building snowmen!
More Kids Christmas Activities:
25 Days of Christmas Bucket List