Are you are looking for the perfect alternative to Halloween candy this year during the fall holiday season, without being labeled as the lame house on the block?
You will want to consider one of the following non-candy options that are so much fun that kids are sure to love them.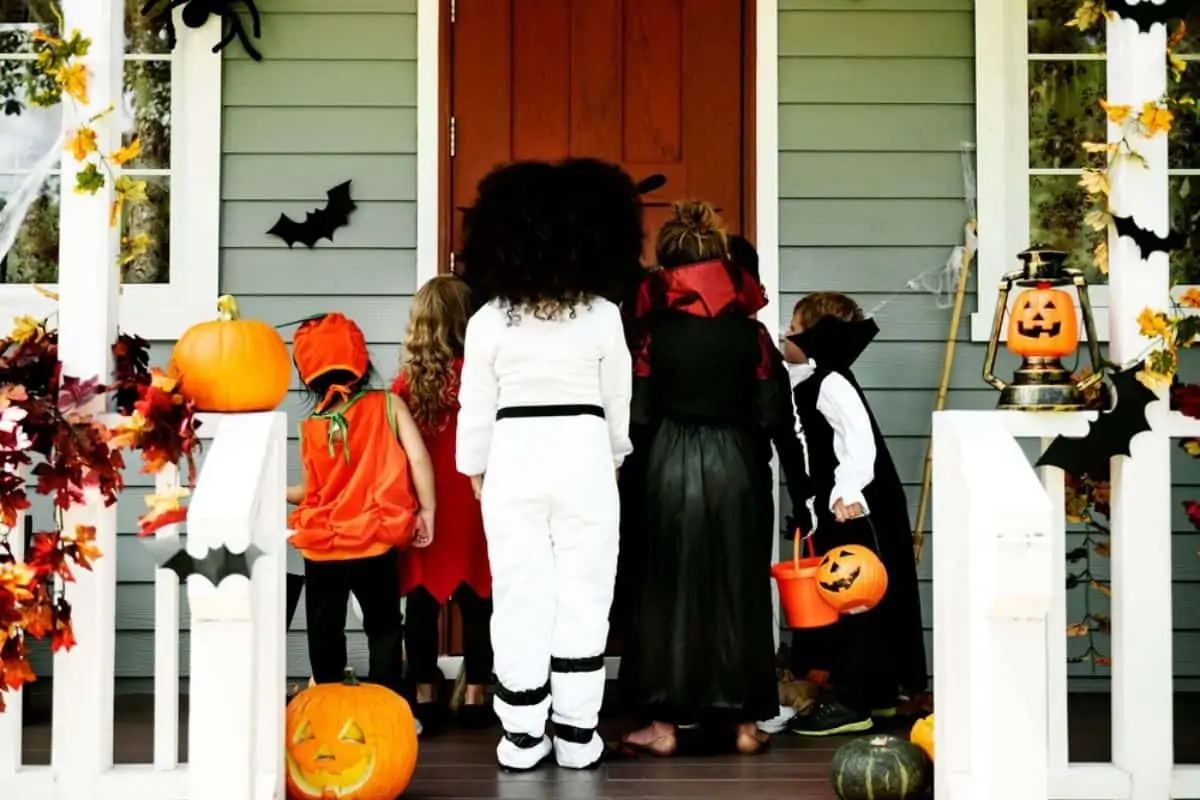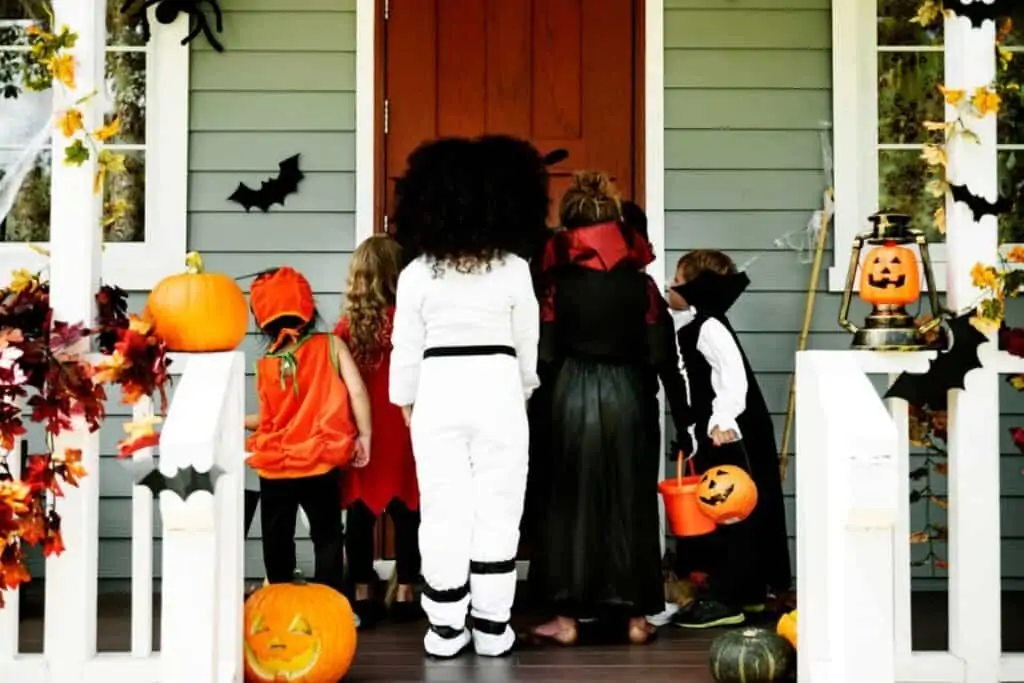 Best Food-Free Halloween Treat
That's right, you can find lots of fun ideas for things to give out this Halloween instead of the typical sugary candy treats.
This is also really helpful if you want to avoid giving out anything that might be harmful to those trick or treaters who have food allergies.
What Can You Give Instead of Candy
You may not know it, but there are actually several other ways to celebrate Halloween besides by going door to door asking for sweets.
You could go to a haunted hayride, visit a pumpkin patch, watch scary movies at home, play games outside, decorate your yard, etc.
Whatever you decide to do, just make sure to have plenty of fun treats for the kiddos.
Non Candy Halloween Treats
That's right, you can find lots of great ideas for fun things to give out this Halloween instead of the typical sugary candy treats.
This is also really helpful if you want to avoid giving out anything that might be harmful to those trick or treaters who have a food allergy.

These critter shaped glow in the dark toys will make a big impression and keep little ones entertained all night long!
With 144 favors includes, they're great for any school party theme – from birthday parties to holiday celebrations choosing a Halloween party favor is perfect.
They are especially great for any Halloween-themed party.
Halloween pencil top erasers would be an excellent alternative Halloween treats to traditional candy bars.
The bright colors and cute designs in this pack of 144 eraser tops will definitely get your visitors talking about them.
Add a pencil and you've got the best treat for Halloween!
These glow bracelets are another good option for people with food allergies because there is no chance of cross contamination when using glow sticks and they are always a big hit with the kids.
The 100 count glow stick bracelets come in many different colors and are perfect for walking around on Halloween night.
In short, these sticky hands and feet are just what their name implies: super sticky!
Kids will enjoy hours of playing with these, long after Halloween has come to an end. Each set includes 72 toys.
Check out this large selection of 90 different Halloween accessories which includes everything from spooky masks, vampire teeth and witches nails.
Use these to fill Halloween goody bags or hand them out to trick-or-treaters

How fun are these character erasers? They are ideal for anyone who wants to be able to hand out something more than a simple piece of candy.
Grab this set of 72 erasers for Halloween today.
Mini glow-in-the dark bouncy balls are an awesome ideal for children. Grab this package of 48 to pass out to all of the kids.
Then again, it doesn't matter which type of non-candy treats you choose to hand out; the important thing is that you do not feel like you need to go overboard with junk food or sweet treats.
I love the idea of handing out pencils as a candy alternative. Giving out something like a novelty pencil that kids can actually use is a great alternative to candy.
There are enough in this set to give a pencil to 100 kiddos this year.
You don't want to overdo it with candy. You also don't want to look like the "boring house on the block".
Instead, try offering up other types of healthy treats such as these crazy eye patches. This set includes 48 eye patches.
Consider giving out non-food items this year such as these mini glow sticks, pencil tops, slap bracelets, Halloween stickers, etc.
Kids love glow sticks and parents will love anything that helps them to be seen when walking around at night.

Try choosing a healthier option for Halloween this year, like a fun candy alternative. There are plenty of creative ways to offer non-candy treats without feeling like you are being lame.
Depending on how many kiddos you expect to see this year, this huge package includes 156 things to hand out.
Another fun treat option to hand out this Halloween are these fun plastic Halloween stamps that kids are always excited to get. This package includes 50 stampers with different designs that are all Halloween themed.
Don't want to give out too much candy this year? It's tempting but if you really think about it, most adults won't eat half of what we put out anyway. So why should our kids?
Consider giving out non-food options such as glow sticks, pencil tops and even silly things like these paddle ball sets.
This set includes 48 paddle balls.
This assorted kit of Halloween toys is a perfect set for trick or treaters or to use at any Halloween parties this year.
With 72 toys, it includes more than enough toys for the entire class or many visitors on Halloween night.
Crayons are another great option to hand out this year instead of candy.
I love giving out a special treat that kids will be able to enjoy over and over again. Grab this set of Halloween crayons and you'll have enough to hand out to 48 kids.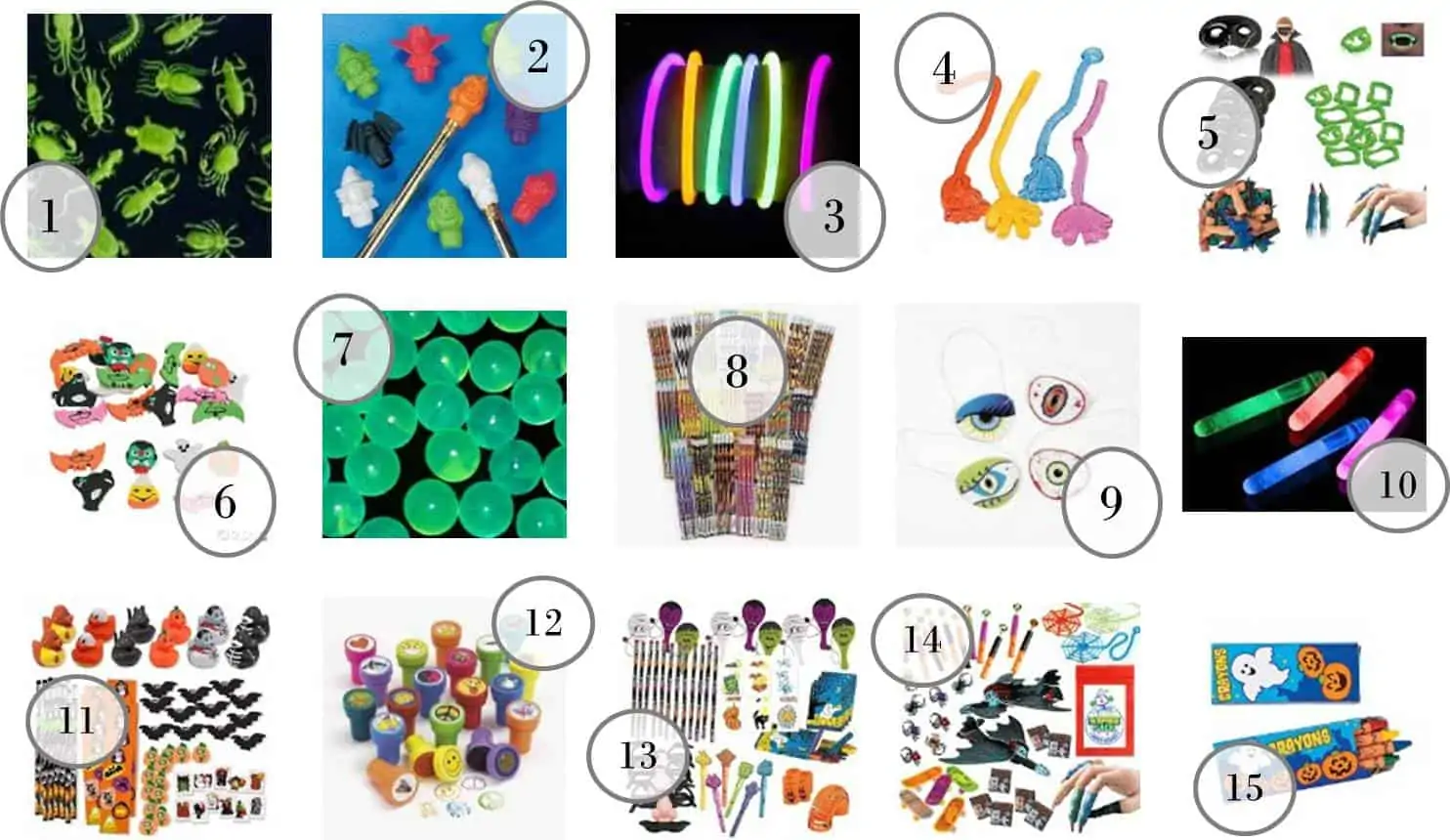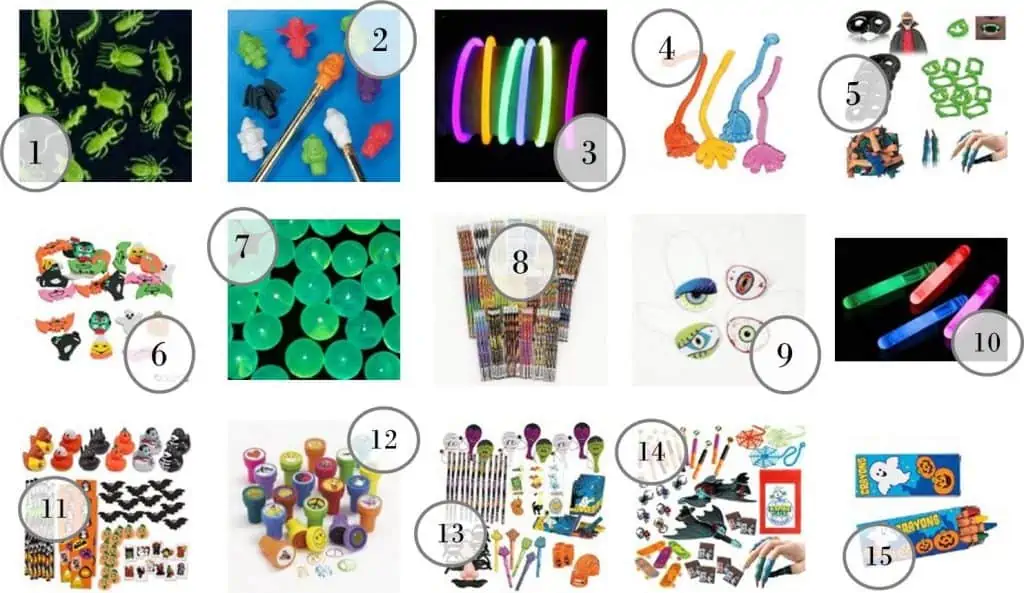 What Can You Give Instead of Candy?
If you decide to skip the sweets altogether, then these are some alternatives that I think work well.
Let's be honest. Kids are going to get plenty of candy already.
Why not offer something different than everyone else, something they can actually use and play with.
Skip buying bags of candy this year and fill their treat bags with the best food-free fun Halloween treats this year. These non-candy treats really are they perfect option!
So, what do you think? Are these some good alternatives to candy?
If not, which one did you like best? Let us know by leaving a comment below. We'd love to hear from you!
More Halloween Fun for you and your family: