We're seven weeks into our yearly meal planning journey! How it's going for you all?!
I hope that you've enjoyed the process so far and realized that meal planning doesn't have to be crazy hard.
Have you found more time to stress less about meals? It's literally one of my favorite things about meal planning!
Here's to kicking off another week full of easy recipes that everyone in the family will love.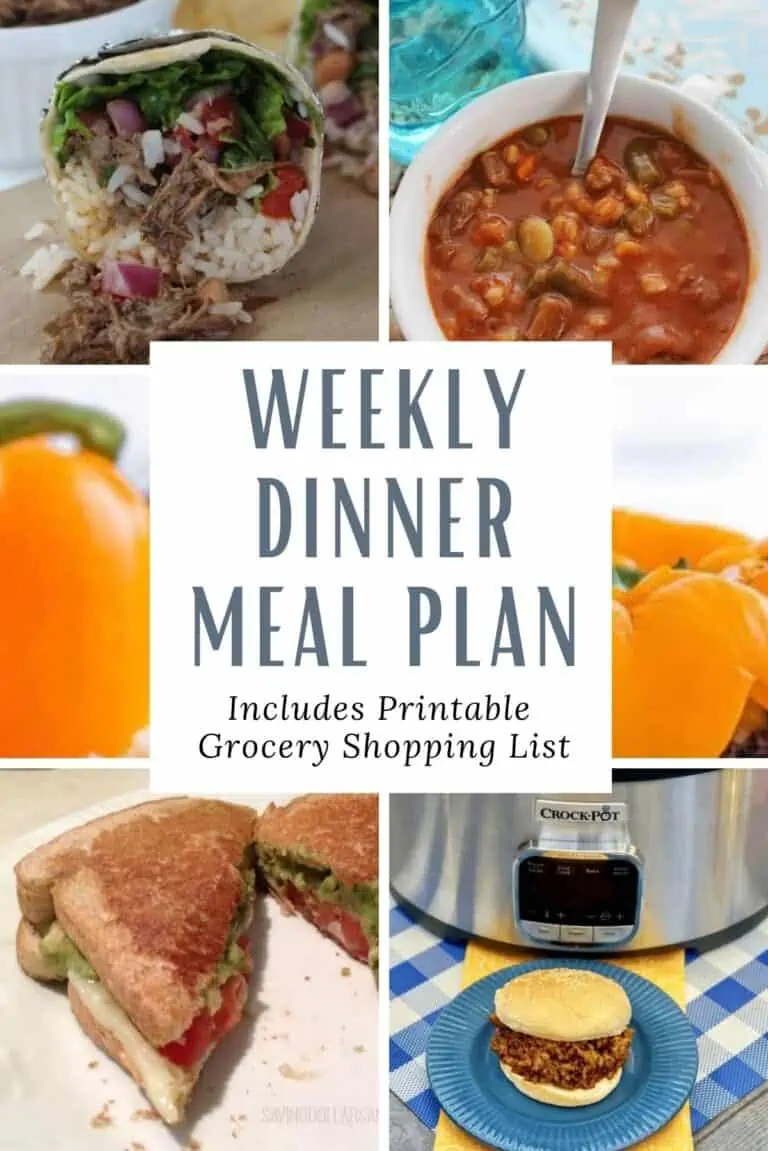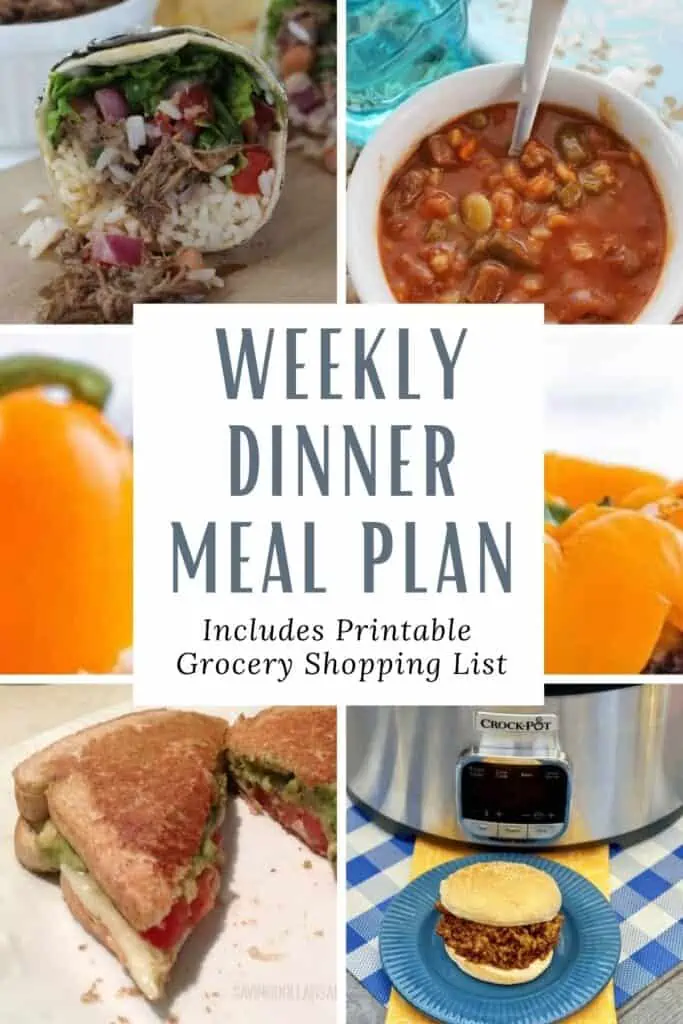 The great thing about planning out your meals is that it helps you to save money, too.
Watch the sale ads and choose your meals for the week based on what is on sale.
Since EVERYTHING is rising in costs, it just makes sense to budget when you can.
What's the cheapest protein for meal planning?
Currently, chicken is probably going to be your best bet.
If you can get away with having some eggs for dinner or the main protein, that would be a great way to save some serious cash.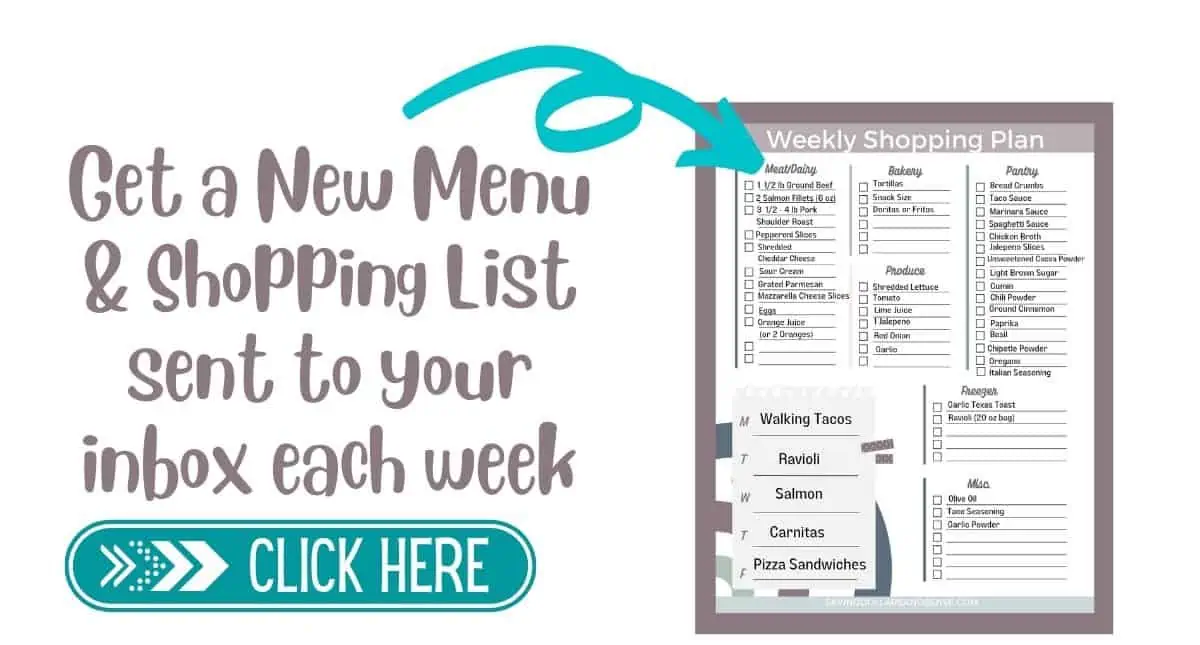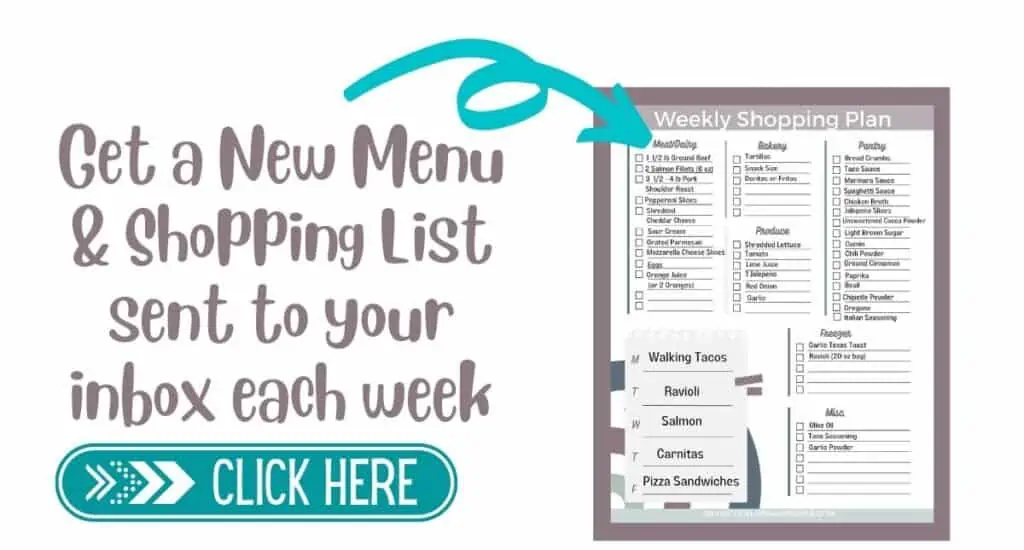 Breakfast meal planning
I don't stress about breakfast meal plans. We're all running a million different directions in the morning so bagels, cereal, or oatmeal it is.
And coffee – always the coffee.
Lunch meal planning
The same goes for lunch as well. A salad, sandwich, or leftovers are pretty much what we eat during the week.
Meal Planning for Dinner
I tend to put my main focus on planning out the evening meals. This is when we're all home together and hungry.
All of the following recipes are really easy, really delicious, and really simple to plan out for meals.
Sounds like the perfect upcoming week for easy planning!
Monday: Copycat Chipotle Barbacoa
Tuesday: Slow Cooker Sloppy Joes Recipe
Wednesday: Stuffed Bell Peppers Recipe
Thursday: Slow Cooker Vegetable Beef Soup
Friday: Grilled Cheese Sandwich With Tomato and Avocado
Saturday: Open
Sunday: Bonus Night (make sure to scroll down to the bottom to find out what a Bonus night is!)
Printable Grocery List
Use this grocery list to help you meal plan for the week. It's simple to use and easy to print!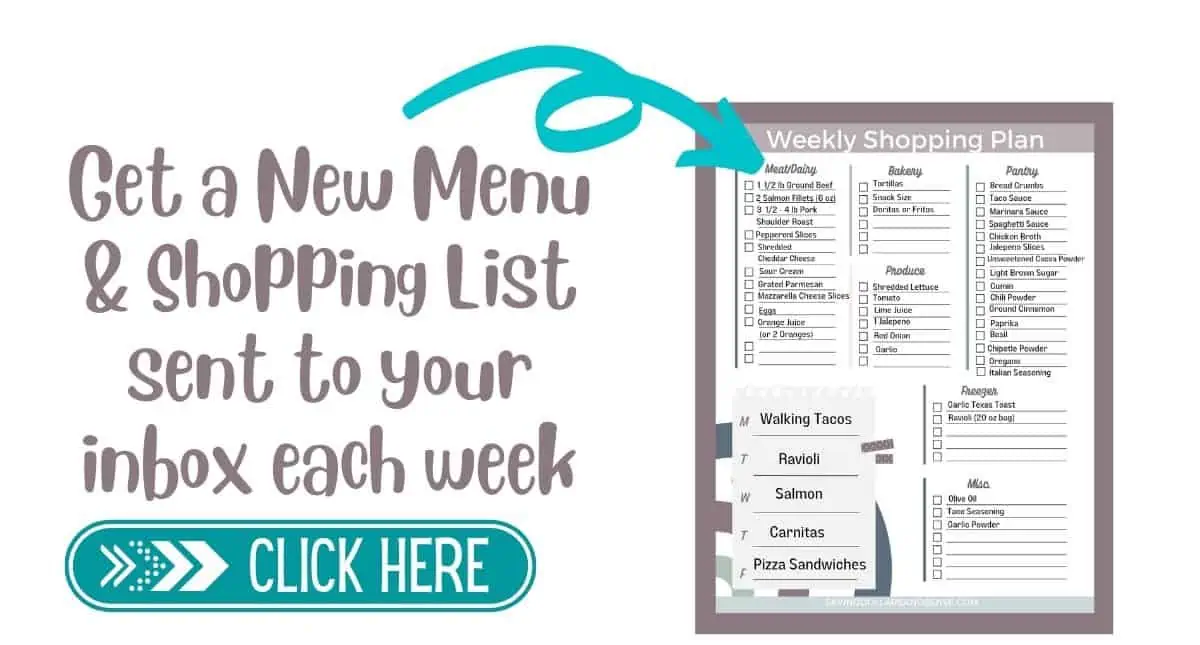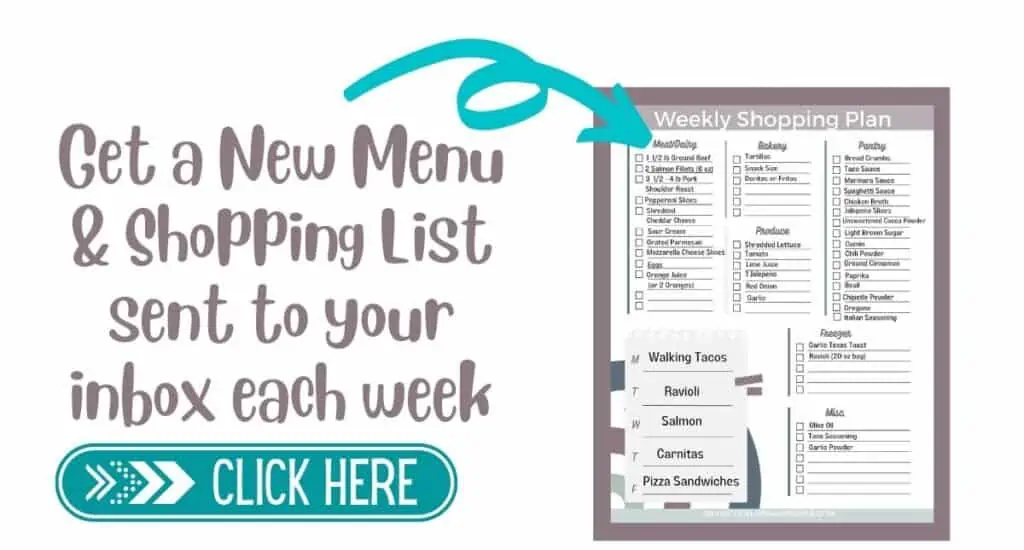 How to buy in bulk and save
Buy protein and freeze it while it's on sale – I like to stock up and freeze the meat. When it's one sale, it's a great time to fill the freezer for cheap!
Meal Planning Weekly Schedule
Grab your free printable shopping list and take it with you to the store to easily grab everything you'll need to make the following meals this week.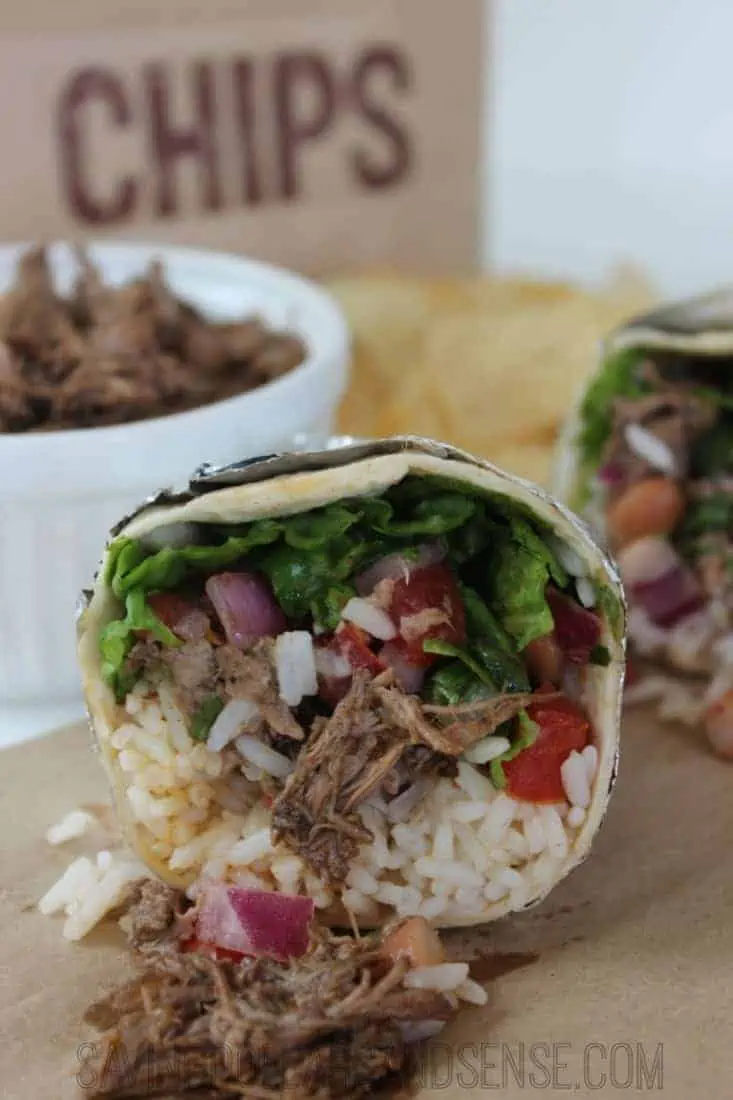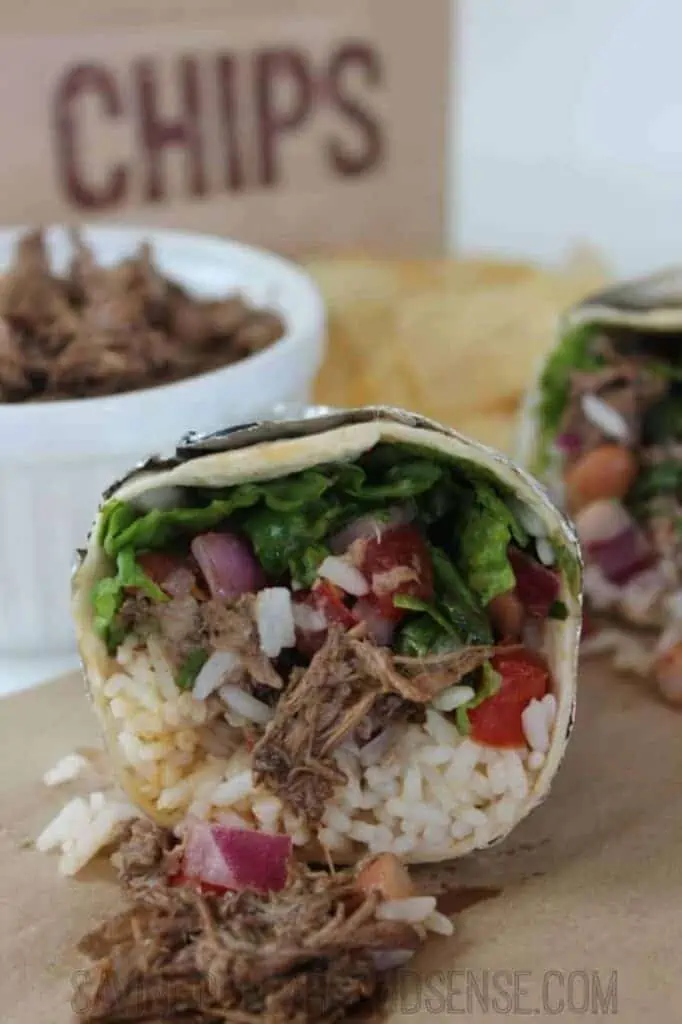 If you are looking for a easy dinner idea, might I recommend this Copycat Chipotle Barbacoa which is so easy to make!
Pump up the flavor even more by adding this cilantro lime rice and fresh vegetables.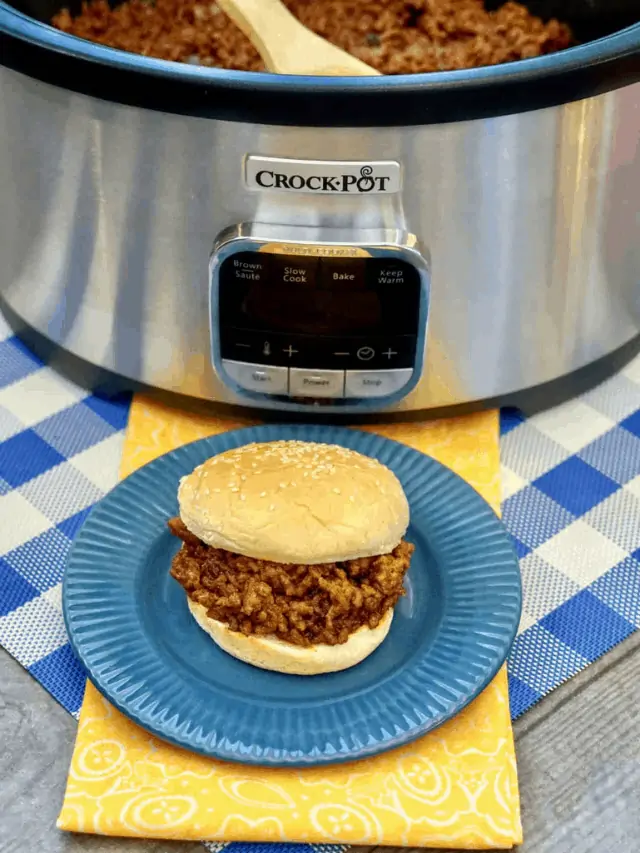 The kids will love when you make this recipe.
It's so good and the leftovers are awesome as well. You can bake some French fries, sweet potato fries or tater tots to pair up.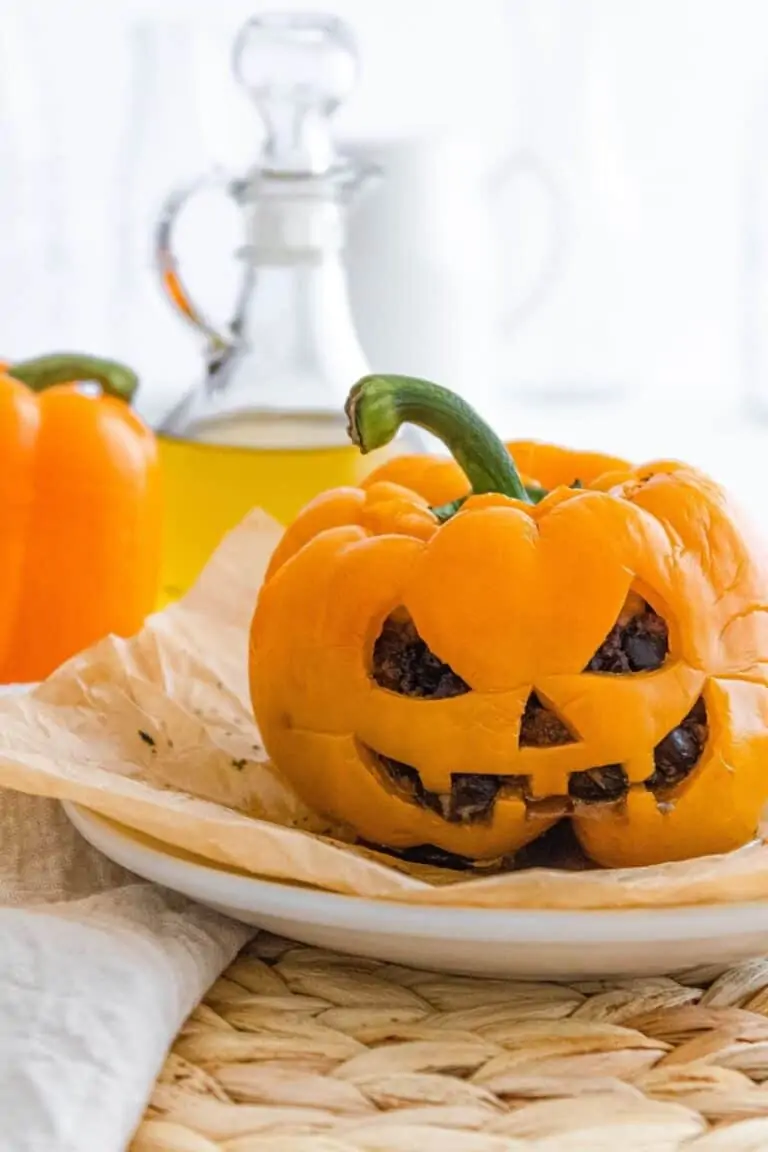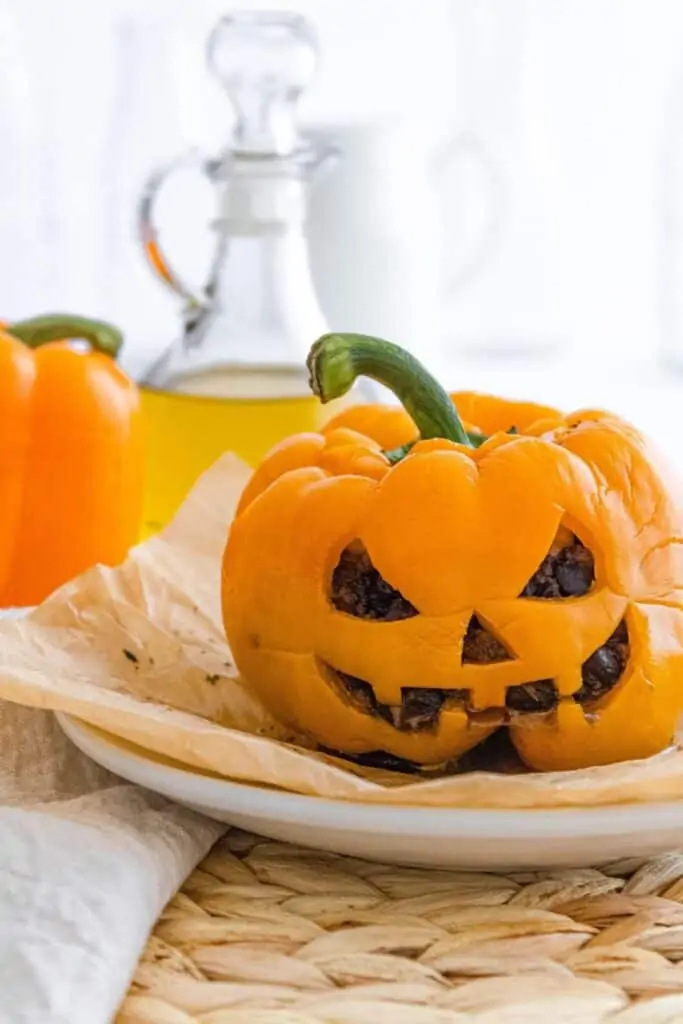 Ignore the fact that this is literally the cutest Halloween recipe, and make it for dinner this week.
It's the same recipe, just don't cut out the jack-o-lantern face – or do. It's your peppers so have fun!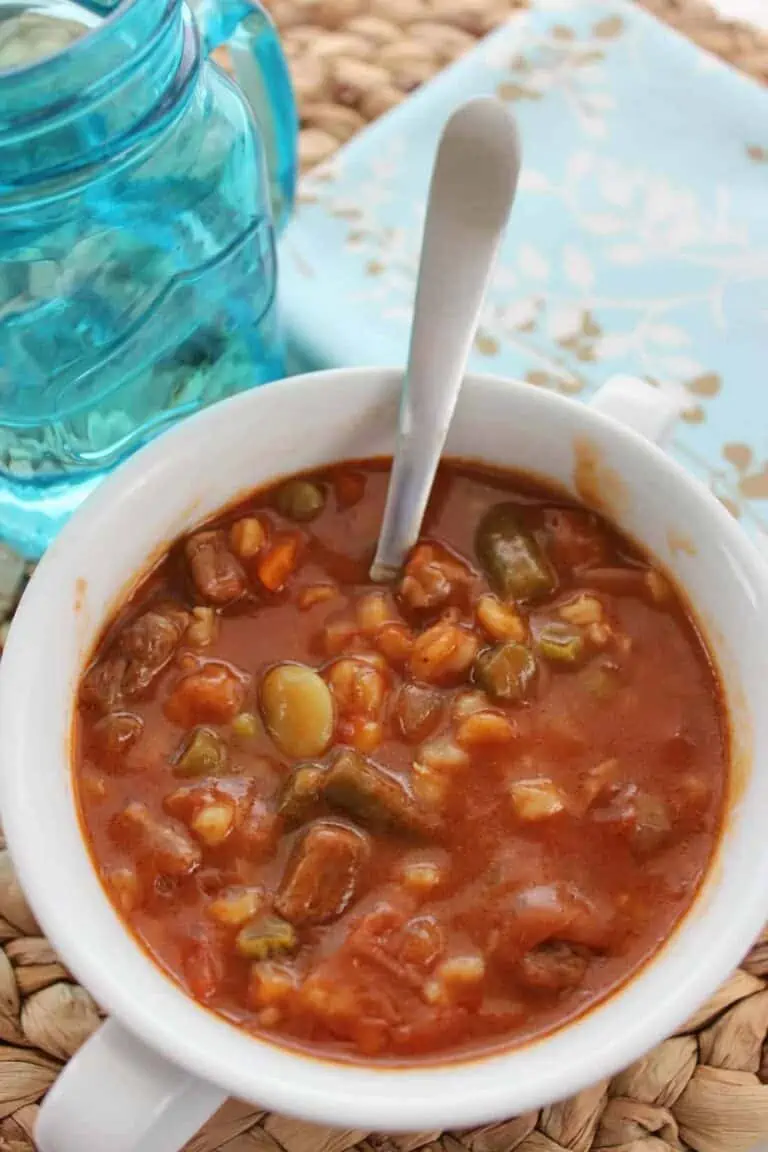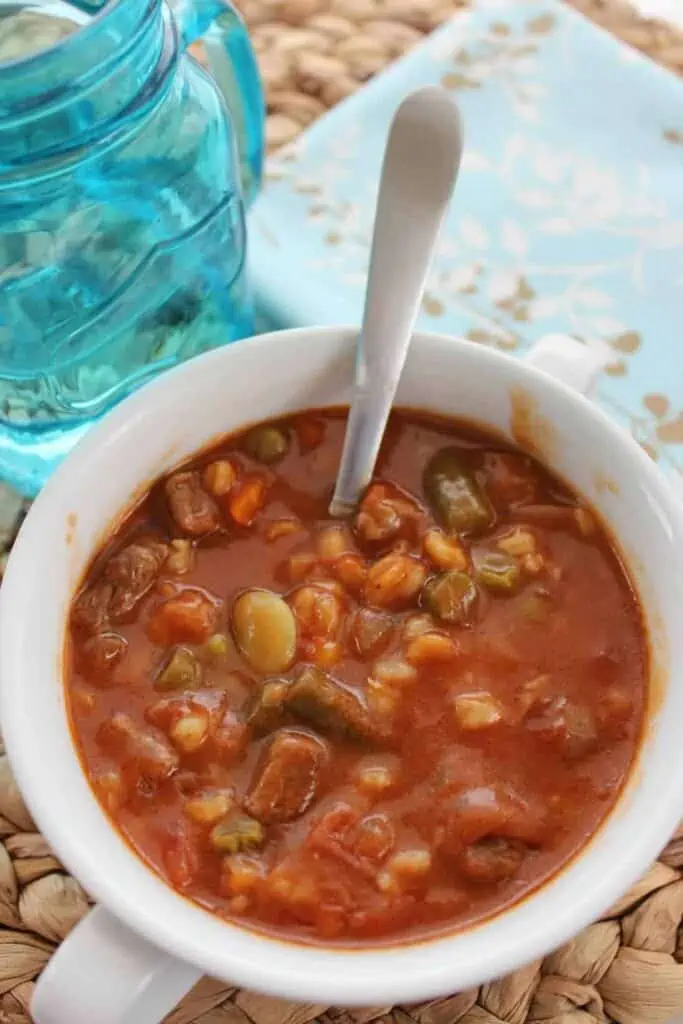 This hearty soup is perfect for any time of the year! All you need are some homemade rolls!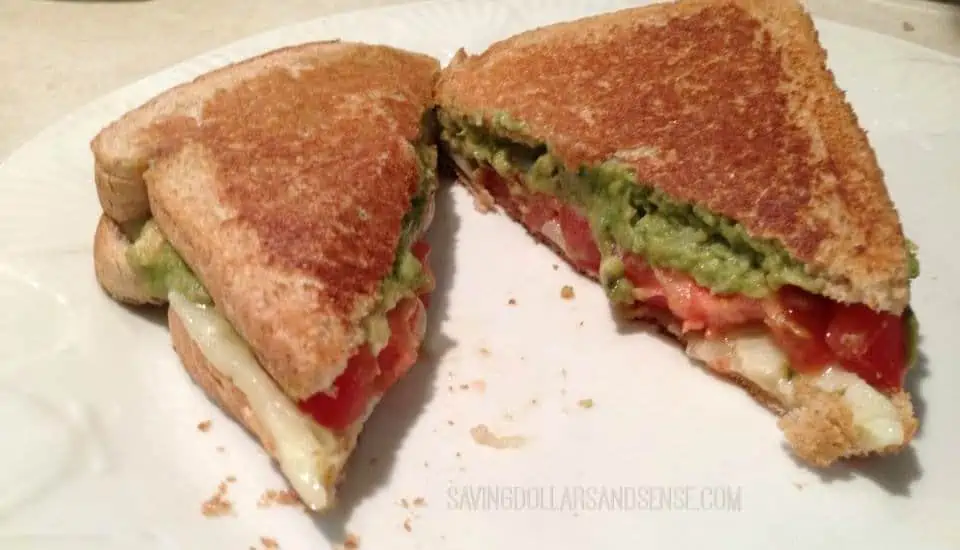 This is the best way to end the way. So much flavor and all you need are some crunchy potato chips to go along with it or this creamy tomato soup.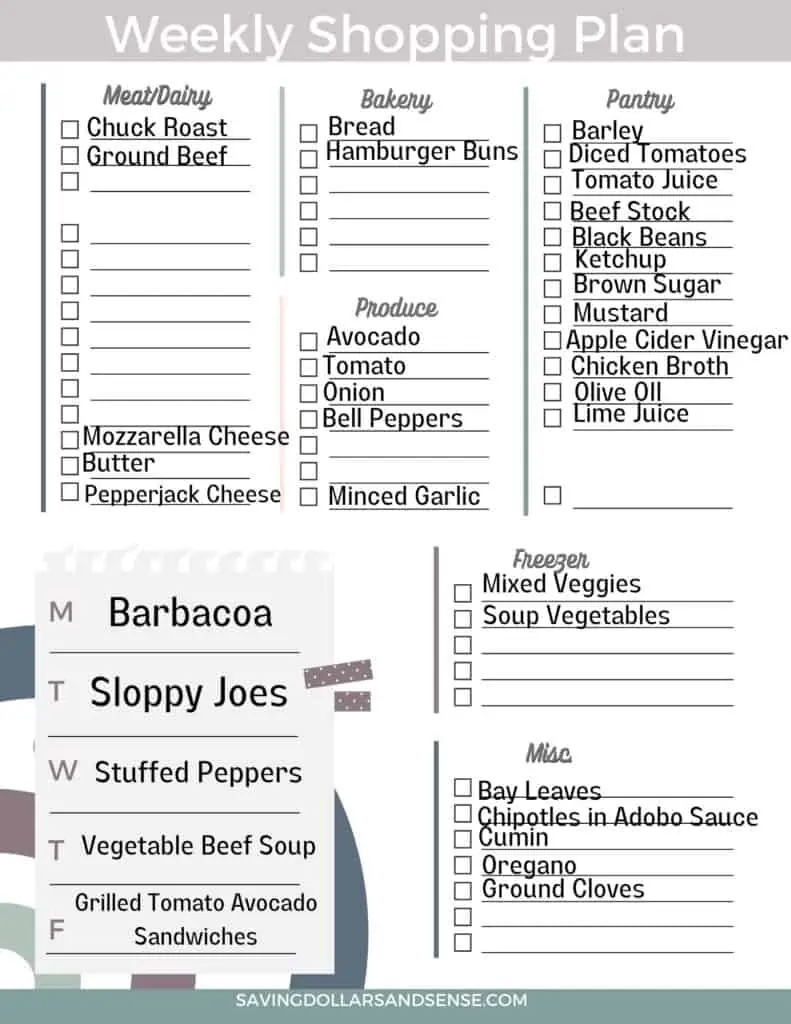 Use the weekend as a way to have some fun.
Eat out, order in some pizza, and just nosh on whatever you have around the house.
What is a Bonus Day?
This is where you can let someone in the family choose the meal. Or choose where you're going to have the pizza delivered from!
Or you can use this night to try any of the recipes from our Recipe Index that you want.


If you make any of these recipes, I would love to hear how you liked them.
Feel free to join us in the private Cooking Club FB Group here and share a photo of any of your meals with everyone else. This is a great place to get or give encouragement to others on the same mission to Saving Dinner!